our 4th day in taiwan and it's a saturday! usually pple love to go for yum cha on weekends right? ( ok, maybe u may not agree with me, but whatever~ haha ) So we decided to pamper ourselves a little and we went to this restaurant, Hung Kan Restaurant 红墈 for DIM SUM 点心breakfast! 😀 (it's the same writing as the hong kong famous hung kan stadium if u notice the chinese words.)
Initially, the waitress told us that we needa make reservation beforehand.. but she managed to squeeze out a table for us just when we're about to leave haha.. nice right?
They have quite a wide variety of dim sums for us to order.. and they are not as expensive as those we eat in singapore…!
we ordered quite alot of food~~~ 😛
carrot cake… 腊味萝卜糕
Steamed prawns dumplings… 红墈鲜虾饺
the prawns damm fresh! and it's not one prawn in each dumplings but 2 to 3 prawns!
Steamed pork ribs… 鼓汁蒸排骨
Steamed Char Siew Buns… 叉烧包
the chee chiong fan damm nice! they wrapped you tiao in it!! 油条蒸肠粉
fried rice came in a real big portion! more than enough for 3 person lo!
porridge came in a big portion as well! very thoughtful of them to separate the you tiao and cong in another plate.. you add them in only if u like 🙂
皮蛋瘦肉粥 without 皮蛋
(i requested de la..)
alot of meat in it… yumm yumm~~~
can't rmb the name for this.. but i find it a little too sweet…
it's really cheap 🙂 we pay ard 10 bucks or less than that for the meal! cheap hor! where to get dim sum at such cheap price in singapore~~!
after breakfast, we took a cab down to
whereby you can get a whole range of cloths, and sewing materials related items!!!
SEE! all the clothes damm nice.. my friend is there to help her sis get some unique cloths for her business..
these bags are all made with the cloths and handmade by the locals!
and if you are interested of making one for yourself, they provide free lessons!
and we found this nice settings and started to camwhore haha~~ all ah lians and ah beng sia.. extremely 台 to the max!
we walked quite a long distance, trying to find the shop that my friend sis told her about…
but we still didn't manage to find it.. so, we took a cab to wu fen pu 五分埔,but it starts to drizzle when we reached there, so we looked for a nice cafe to chill while waiting for the rain to stop.. 🙂
[youtube http://www.youtube.com/watch?v=HsepgJ8Psjc&w=600px&h=360px]
always love their illustrations and their chinese fonts all so cute one…
some games to entertain the customer.. you put a NT10 coin into it, spin it and you will receive your horoscope readings.. 🙂 another way to earn extra profit from the customer la.. hahaha
and the drinks we ordered are DAMM huge in size la! i notice that their portion all very big and very very cheap de leh~
and every 2 drinks you ordered, you get a free finger food 🙂
chicken nuggets… 炸鸡块
Garlic toast 蒜香土司
Chocolate toast 巧克力土司
finally rain over, TIME FOR SHOPPING!!!
wu fen pu 五分埔, HERE WE COME!!
aa… you must be thinking why not pics of wu fen pu 五分埔 right?
I TOLD U LIAO MA!! I'M BUSY SHOPPING, HOW TO SNAP PICTURES?!!!
HAHAHAHA~!
bought damm lots of stuffs there… pants, jeans, tees, shirts and many more! really can shop till die sia~~~
ok la, dun say dun have, managed to snap a pic while waiting for the ladies… see my BIG shopping bag? filled with my shopping loots!
after we're done shopping, it was late evening and only then, we realized that we're all hungry! haha~ but we are heading off to another venue first before we stop for dinner, and that is…
it was raining extremely heavily when we reached and i forgot to snap pics, once again of the place.. u know when it comes to shopping, that's the time where my camera will go for a good rest hahaha!
basically, the reason for going there is for the ladies, where they can get the products introduced on nu ren wo zui da 女人我最大 over there at level 6… actually guys also have things to see and buy la.. there are hair wax, hair dye etc over there as well! i bought a bottle of pong pong water 蓬蓬水 to create volume for your hair.. 🙂
but we ended our time over there really fast as we're too hungry and couldn't wait to have our dinner.
so, we took a cab back to our hotel, unload our shopping loots and off for…
at xi men ding, the same building as rainbow hotel, 长虹饭店。。。 btw, heard that their hotel rates damm ex.. luckily we got a cheaper and good one 🙂
they uses charcoal instead of those fuel gas.. good!
wide range of drinks for you to choose from…
one basket full of vegetables…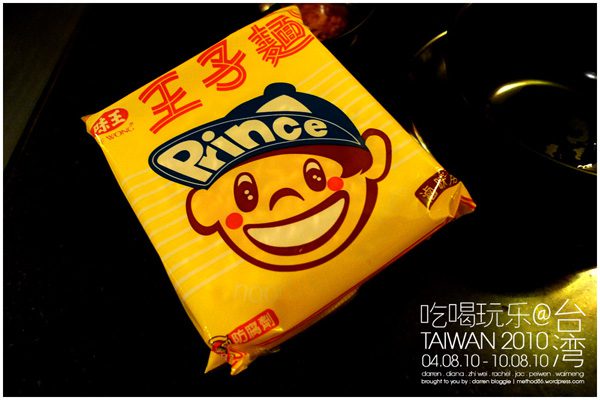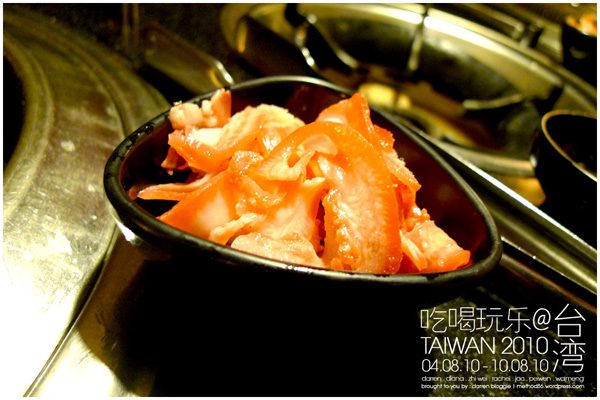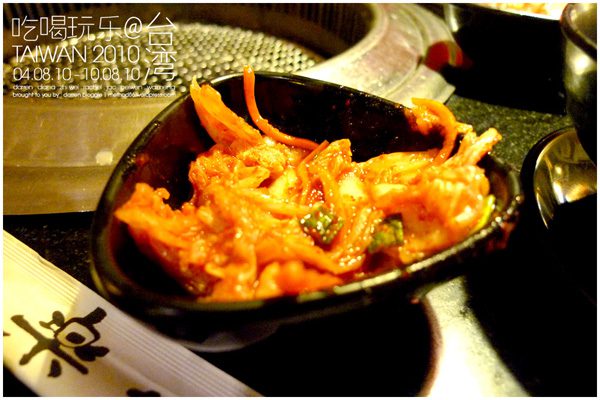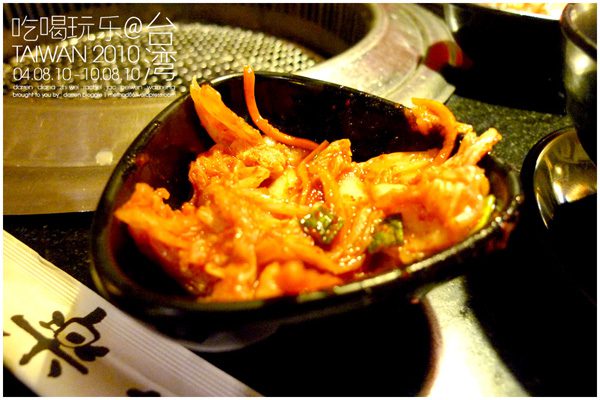 self-made sauces…
prawns, sotong and SCALLOPS!!
Chicken meat!!!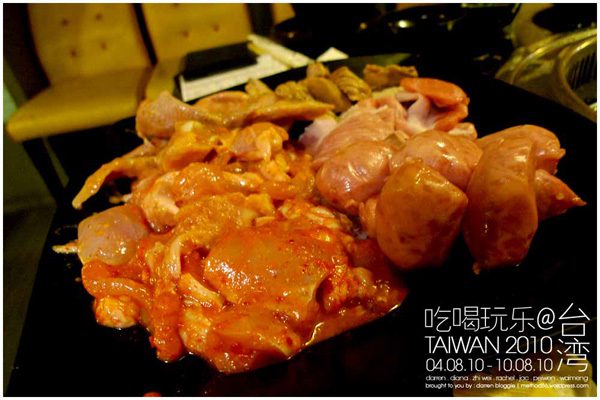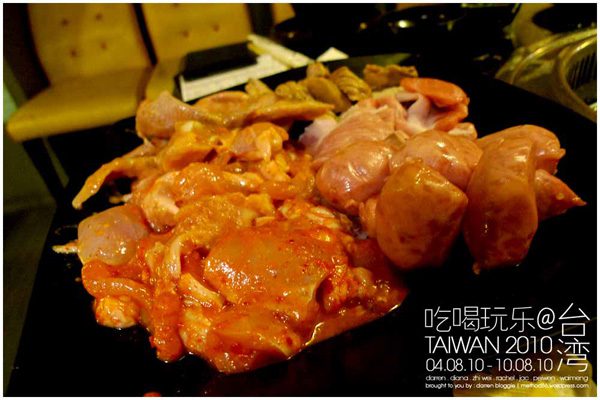 and my favourite PORK!!!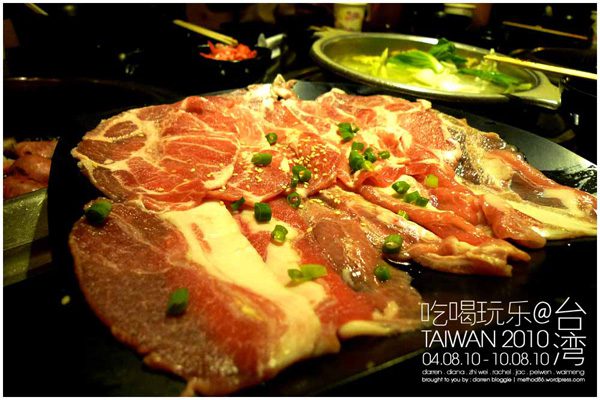 our table filled with food!!!
BBQing in progress… 🙂
steamboat~~~
yumm yumm ~~!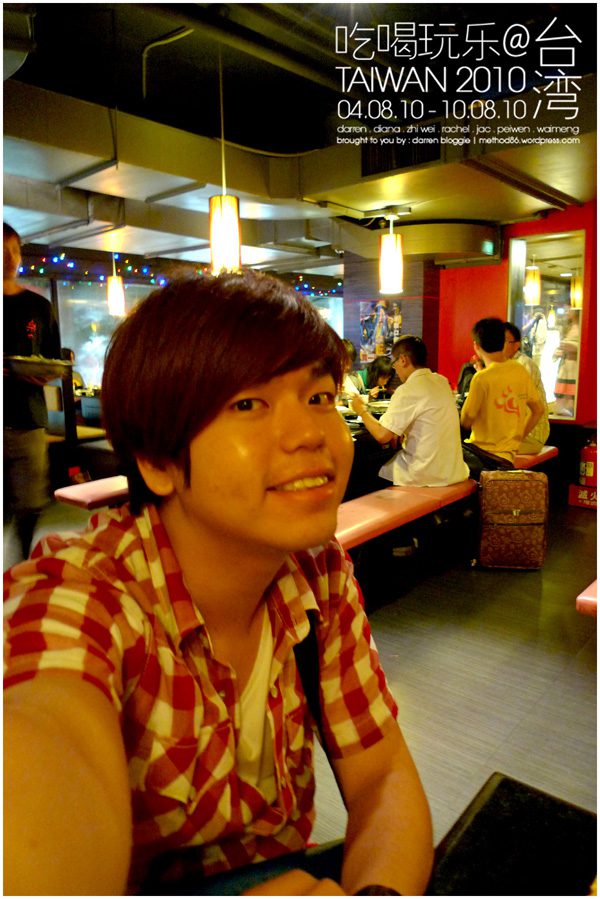 and we ended our night with food from the streets and cup noodles in our hotel! 😀
coming up next :
吃喝玩乐在台湾 Taiwan Trip with BBFs :
Day 5 (Taipei 101 台北101, New York New York 纽约纽约, Mr Zhang's Lu Rou Fan 胡须张鲁肉饭, 24Hrs Carrefour 家乐福)
your might want to visit :