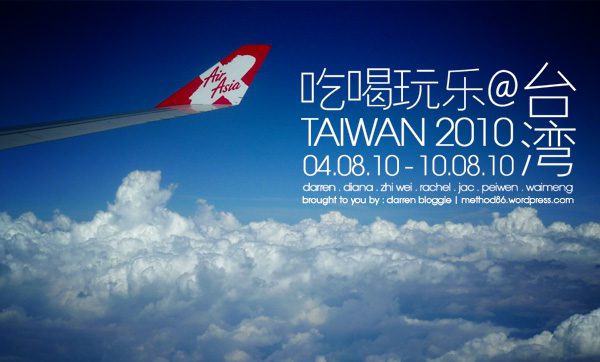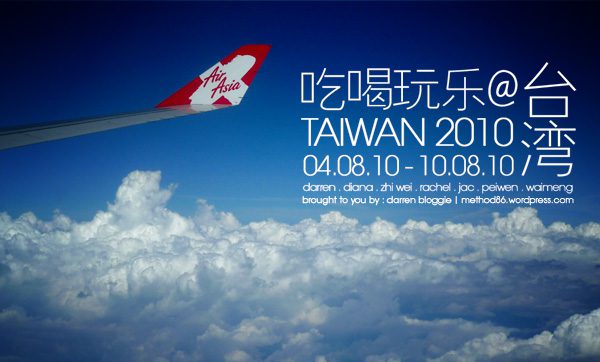 Alright! finally managed to finish at least half of the images and videos for my taiwan trip one week ago. WE HAD SO MUCH FUN! and thanks to my bbfs, my mum and aunties for sponsoring my air tickets and a little allowances for this trip as my birthday present! Wee~~~
04th August 2010, Wednesday
Was still packing my luggage the night before my flight and i slept at ard 12am. Actually wanna create a few blog entry to be scheduled during my trip but was so busy that i didn't have the time to complete them.
ps : eyes damm red.. not enough sleep…
The next day morning, woke up at 3.30am to prepare myself and left home with my mum at 4.30am to meet up with my bbfs at the airport.
Check in and collected my air tickets to Kuala Lumpur by Jetstar while my friends are flying directly to taiwan with jet star as they got their tickets early of the year during jetstar's promo. There's another 2 of my bbfs, diana and zhi wei , are taking SQ flight to taiwan as they got their tickets like 1 week before the trip? haha.. but glad that they are there with us!! 😀
VIDEOS VIDEOS!! there's alot of videos taken from my whole tw trip and all videos are HD-Ready!! 😀
[youtube http://www.youtube.com/watch?v=TDHntI8HiV8&w=600px&h=350px]
Bidding farewell to my mum for sending me off 🙂 so nice of her right? hahaha 😀
Went for breakfast at subway before heading to our individual gate… but before that, toilet break! Hahahaha~
Gate open…
bidding farewell to my bbfs.. See them a few hours later in taiwan!
It's so exciting traveling alone.. it's the first time i'm flying on my own leh.. SO FUN~!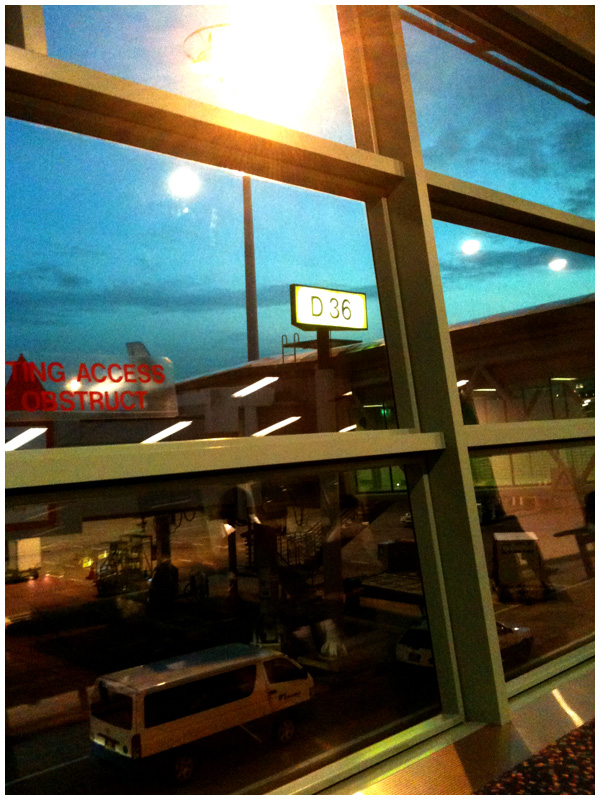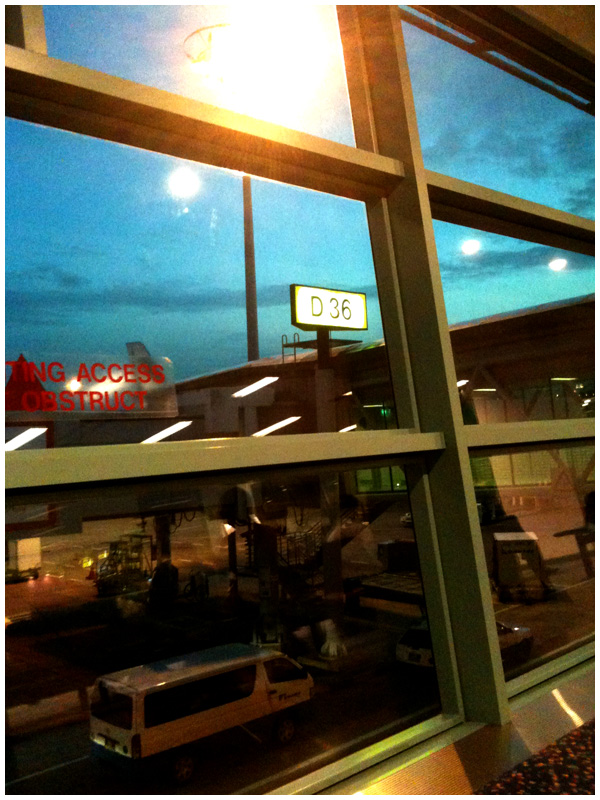 Time to board the plane! saw this magazine.. the cover of the month for jetstar's magazine is Olivia ong! 🙂
The flight from singapore to KL was very fast. After finish browsing the magazine and when i was about to take a nap, the cabin crew announced that we will be landing shortly. wa~damm fast la~~
ok so now the adventure begins. I will need to travel from KL international airport to LCCT (the budget terminal in KL) for my air asia flight to KL and i need to be there 1 hour before the flight which depart at 10am. The time when i arrived in KL int airport was 8.15am and the queue to clear the custom was long~~!!! i walked very fast liao leh~
by the time i'm done, it was ard 8.40am!! so i quickly went to grab a cab. (btw, u needa queue and purchase a taxi ticket at the airport.) the taxi driver told me it will take approx 10 to 15 mins to LCCT and the time i got on the cab was already 8.50am!! OMG! so he drove damm fast  but safely.. (fast and safe, very contradicting hor… lol!) and i reached the LCCT at 9.05am!!!
luckily.. i was there just in time.. phew~~~
time to board the plane~~~
Air asia X.. comfy seats! i like~ so much spacious than jetstar…
and i got myself a window seat and there's no one seating beside me! so i have 2 seats all to myself!! wee~~ so shiok!
throughout the flight.. i snap pics…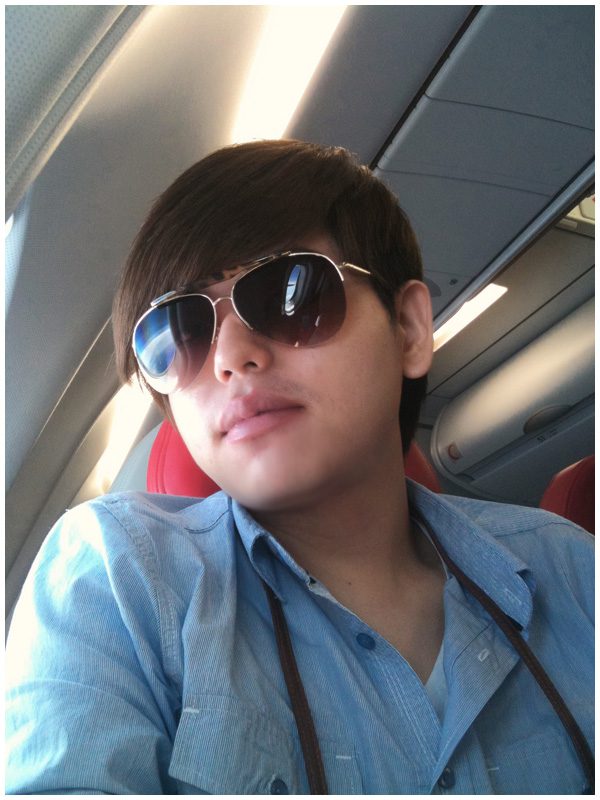 had my lunch on board.. chicken rice with a bottle of mineral water. only 12.50 Rm.. cheap!!
filled in my disembarkation card…
planning our itinerary for the 7 days in taiwan… 🙂
and enjoy the beautiful scenery outside my window 🙂
and i do napped for awhile too…
very soon… i find myself touching down at Taiwan Tao Yuan International Airport!!! 😀
[youtube http://www.youtube.com/watch?v=lR9ML4Afwh8&w=600px&h=350px]
WEE!! finally reunite with my bbfs again… went to get our FREEGO 飞狗 bus tickets from tao yuan to taipei city 🙂 and yes, my friend whom reached earlier(those whom took the jetstar direct flight to taipei) saw 阮經天!!
wee~~~ here we go!
[youtube http://www.youtube.com/watch?v=f9sZqarmpM4&w=600px&h=350px]
we changed over to another bus halfway through
TADA!! here we are! reached 西门町 xi men ding and at our hotel doorstep!
we stayed at Future Star Hotel 明日大饭店 throughout our trip in taiwan. it's cheap and located at a very very gd location as it's just beside xi men ding train station! so much cheaper than the rainbow hotel.. guess how much each of us needa pay for 6 nights accomodation? not more than $150! cheap right?!!!
here's one of our room…
we unloaded our luggage and head off for our dinner!! and explore ard xi men ding!
[youtube http://www.youtube.com/watch?v=E-XeGNS4HMs&w=600px&h=350px]
First meal
阿宗面线!
yumm yummm 🙂
and we drank ding cha!
鼎茶
😀 our first bubble tea~~~
DAMM CUTE la~!!! at first we thought its a soft toy as it's not moving… hahaha
we walked ard xi men ding area and i brought a pair of Adidas high cut shoes which i loved it!! it's the last piece and it's my size!! NT3000 which is approx $150~~! cheap!!
TOP GIRL spotted!! 😀
we decided to get some food from the street stall as we're all extremely hungry 😀
damm nice!! my favourite stall..
the garlic grilled sausage!! 蒜香香肠
ther~~ this one this one~!!! YUMM YUMM!!
black pepper sausage…
guess what are looking at???
咸水鸡…
[youtube http://www.youtube.com/watch?v=zNzTFgBl7GI&w=600px&h=350px]
DINNER TIME!! at this small stall which sell extremely good food!
we ordered lots of food…
gong wan soup.. 贡丸汤
stir fried vege 炒青菜
Carrot cake 萝卜糕
Oyster omelet 蚝煎加蛋
my fav! 我的最爱! lu rou fan 鲁肉饭!!!
and jac got herself a pack of smelly toufu 臭豆腐…actually still ok.. not very smelly leh..
after dinner, we went back to our hotel room, rest for awhile before heading off for KTV session at
PARTY WORLD, 钱柜KTV!!
Not very expensive too. ard $20 per person and we sang from 10pm to 4am in the morning!! woohooo~~~
the device that will vibrate when its time for us to go up to our ktv room.
the room is damm spacious la! and there's toilet in the room as well!!
and we ordered finger food to munch on.. 🙂
SINGing TIME!!!
after KTV, it was ard 4am in the morning… we went back to our hotel, wash up, bath and ate cup noodles :P… and by the time we are ready to go to bed, the sky brighten up…
and that marks the end of our day 1 in taipei!
coming up next :
吃喝玩乐在台湾 Taiwan Trip with BBFs :
Day 2 (Long Shan Temple 龙山寺, Mongka filming site 艋甲拍摄场景/剥皮寮, Shilin Night Market 士林夜市)
you might want to visit :