ok.. shall do some updating of my life..
hmm.. i've spent more than 2 months of my life in tekong and around a month as a OOT.
Life as an OOT can be really slag, as well as tedious.. especailly during the field camp week where we need to fill 100+ of jerry can for them and collection of food rations for the sirs and sergants..
went for my bone scan on 1st nov together with my mum.. hehe..
the needle they used to inject those chemical into my body was damm thick lo.. i do feel painful when its injected. After the bone scan, was given 2 days of mc haha.. shiok..
On thursday, i just recieved my posting.. posted to Selarang camp as a driver.. reporting on monday morning.. hopefully everything goes on smoothly.. I missed everyone in tekong.. the sea breeze, the cookhouse, the canteen, the emart, Ulysses, the sirs and sergant, csm, OC, Yazid the clerk, bear the storeman, platoon 3, Section 2 …
Guys take care ya.. and hope we'll get to meet up real soon =)
here's hw my hands looks like after the injection that day..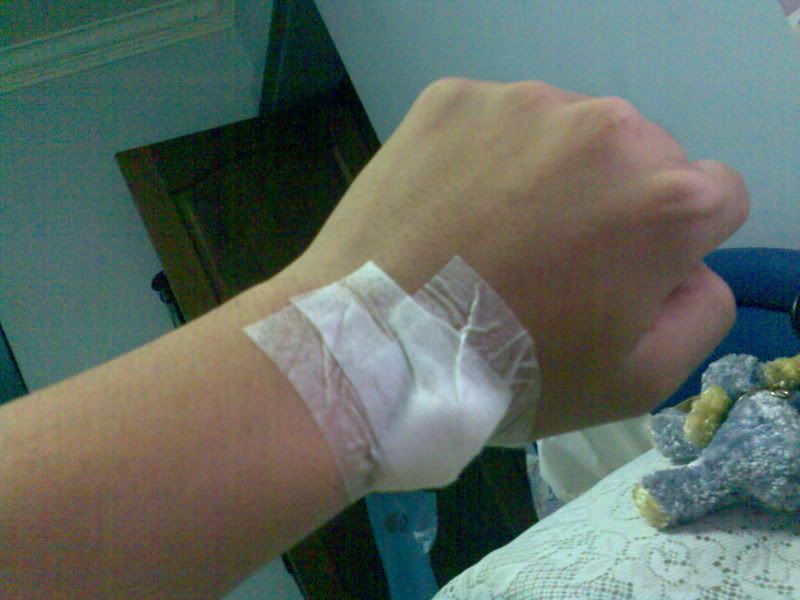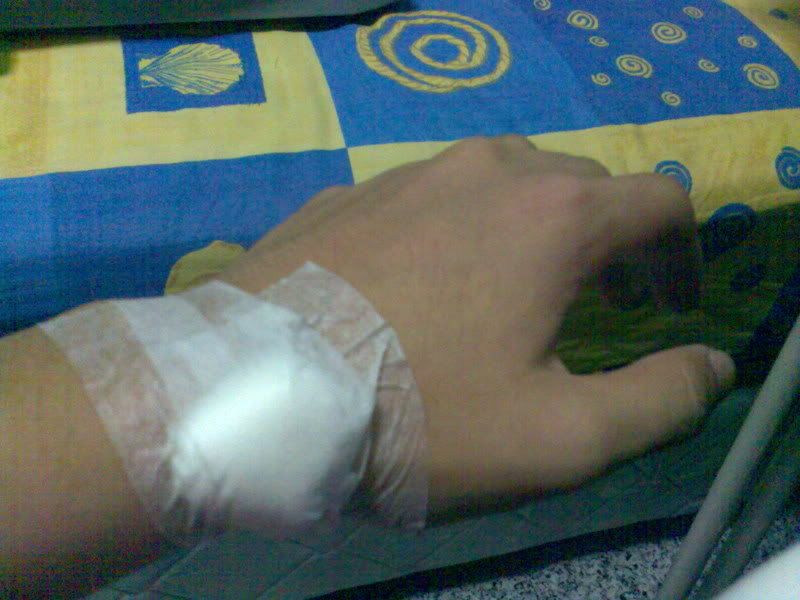 By the way.. stay tunned for the S.H.E Forever Singapore YU LE GEN PI CHONG VIDEOS coming up soon~!