Thye Moh Chan introduces a new pastry, Golden Joy, which features a contemporary combination of sweet red bean paste, chewy mochi, mildly spicy pork floss and salted egg yolk encased in a fragrant buttery pastry, offering a delectable mix of flavours and textures.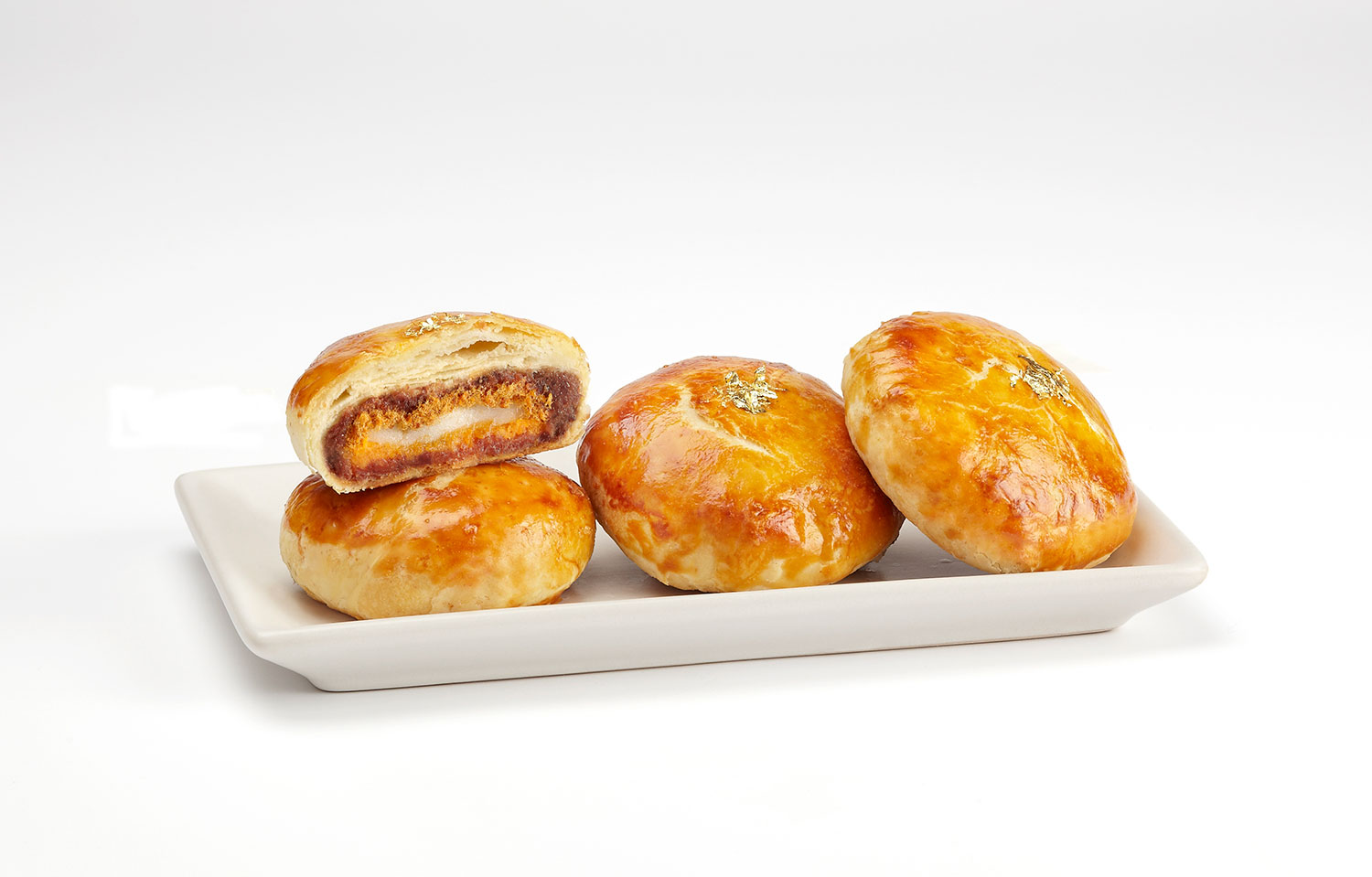 As its Chinese name suggests, the Golden Joy is inspired by the traditional Teochew betrothal custom of si dian jin 四点金, a four-piece set of wedding jewelry that is usually presented to the bride as a gift by the groom's mother, as a form of blessings and welcome into the family. Thye Moh Chan reinterprets this practice of blessings into this new symbolic pastry. Each of the four ingredients symbolizes an auspicious and positive phrase commonly bestowed upon a relationship, highlighting traditional Teochew culture through an everyday treat.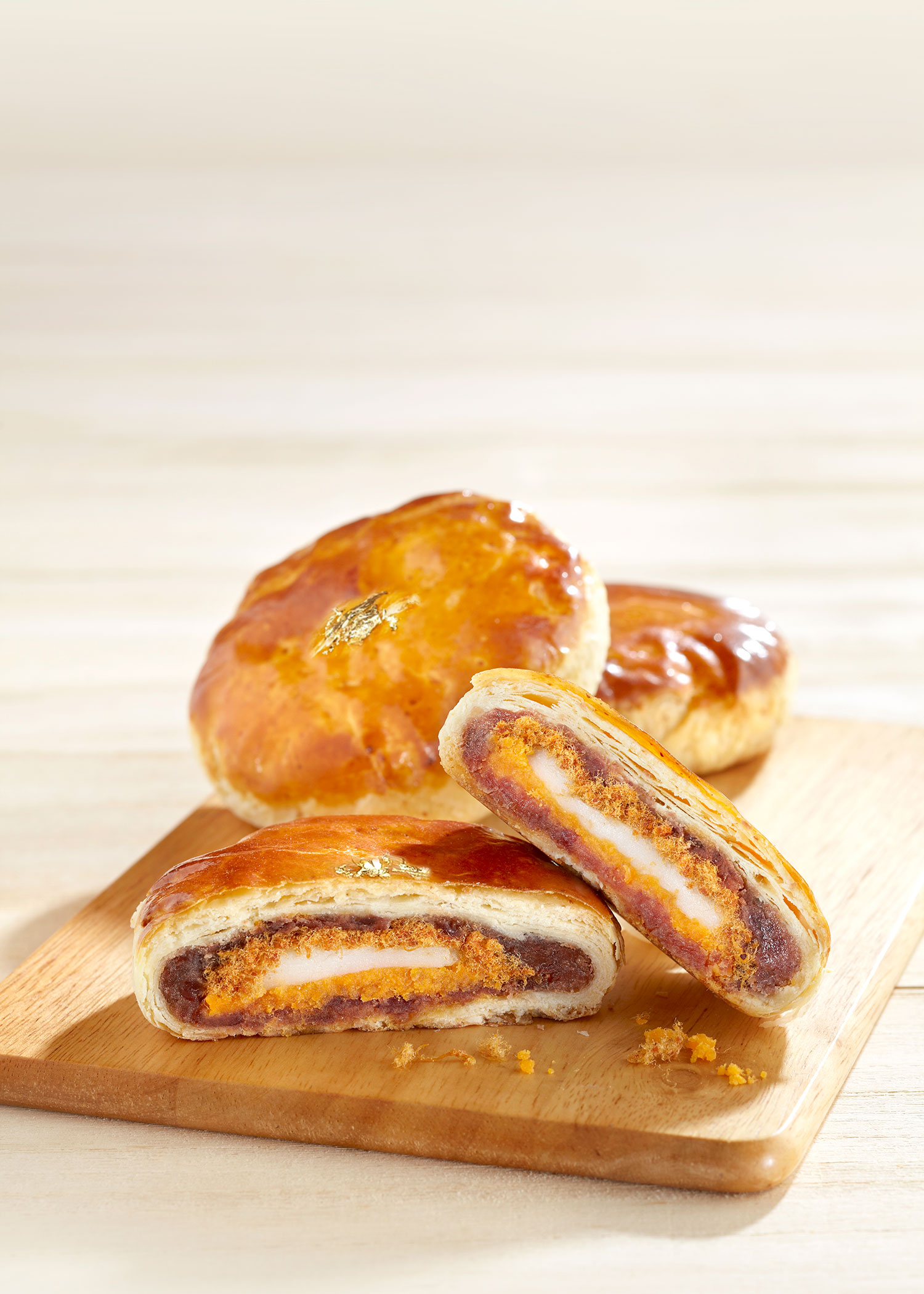 With a balance of sweetness, spice and savouriness, Golden Joy is designed to appeal to all palates as an everyday snack or a meaningful gift for celebratory occasion. The new pastry is now available at the brand's two outlets in Chinatown Point and Paragon.
From 16 to 31 October 2017, enjoy $4 off each box of 4 pieces (U.P $12 per box) when you purchase between 4pm – 5pm daily.