Looking for a place to relax, unwind and let the week's stress ease away? You can do so now at Novena's highest rooftop bar, Urbana, located at level 33 of Courtyard by Marriott Singapore Novena. With a panoramic view of the city, this is a perfect location for you to chill out at.
On every Saturday and Sunday, you can enjoy the breakfast a la carte menu from 11:00am to 4:00pm, perfect for those who are looking for a place to have brunch. We managed to try out some of the breakfast dishes from the epicurean menu, prepared a la minute in the outlet's open kitchen.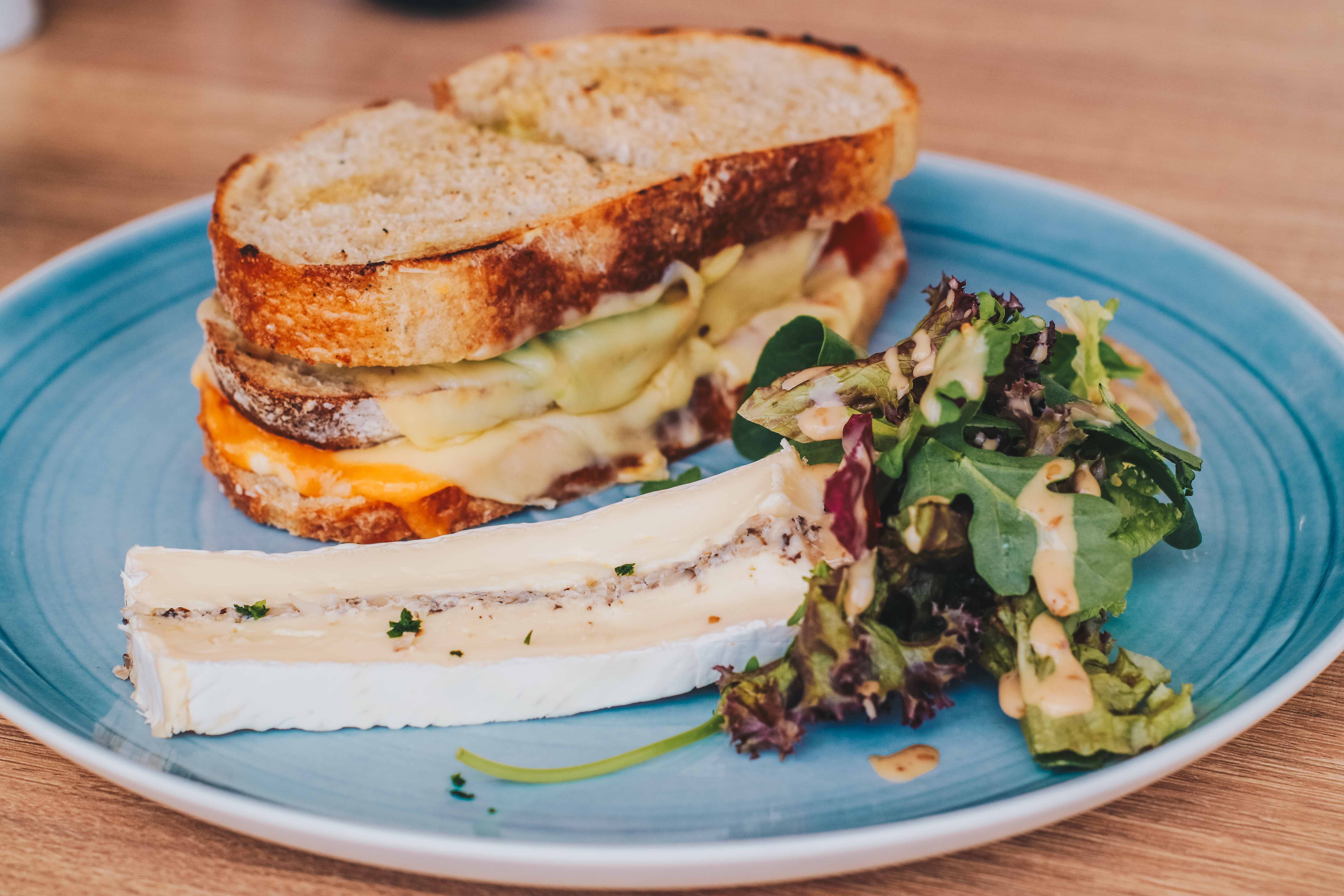 Classic breakfast dishes such as the Urbana's Late Breakfast ($22) and the Classic Egg Benedict ($18) are commonly found in breakfast or brunch menu. If you are looking for a hearty breakfast, we strongly recommend you to go for the Urbana's Late Breakfast as it comes with a spread of Pork/Chicken/Beef sausages, bacon, hash browns, waffles, herb tomatoes and egg of your preferred choice.
Egg Benedict lover will appreciate the chef's skill to serve a well-executed poached egg atop ham slices on English muffins, drizzled with Hollandaise sauce. Get ready your camera for a boomerang shot of the oozy golden yolk!
Looking for something more local? Try the Pandan Nasi Lemak Omelet ($16), which comes with a generous serving of fragrant nasi lemak rice wrapped under a nicely fried omelette, paired with sambal chilli, tender beef brisket rendang, pickled cucumber and crackers.
The kitchen will also serve a special menu which rotates every week. We got to try the Cracking Pork Belly, which literally gives you the crackling sound with every bite. The meat was tender and no doubt it's one of our favourite dishes in the menu.
Complementing the Chillax Weekend Breakfast are gourmet dessert choices of liquor laced desserts of sliced cakes, jar cakes and slab cakes – Bailey Tiramisu, Pina Colada Jar Cake, Kirsch Cherry Brownie, Urbana Cognac Cheese Tart, Brandy Toffee Nuts Tart and more, priced from $7++ to $8++. As a special treat, for any main course ordered, all coffees are at $1 only.
This was an invited tasting, though all opinions expressed are our own.
Urbana Chillax Weekend Breakfast
From 6 April 2019, every Saturday and Sunday
11:00 am to 4:00 pm
Floor 33 @ Courtyard Marriott 99, Irrawaddy Rd, 329568
Mains from $16++ to $22++, cakes from $7++ to $8++
*Additional $1++ for all coffees, with main course order
Reservation: Call +65 6378 2040 or email fnb.courtyardsg@marriott.com
http://www.marriott.com/hotels/travel/sincy-courtyard-singapore-novena/