With Chinese New Year celebrations done and dusted, it's time to shift your focus back on your New Year's resolution of getting fit and staying healthy. If you've got a trip planned, make sure not to let your getaway stop you from staying on your fitness routine. To help keep you on track, Amari Havodda Maldives together with fitness gurus, Daniel Fuchs and Sandro Rasa, share some tips on how guests can stay fit while holidaying on the picturesque island.
Take a run on the beach
Did you know running on sand consumes 1.6 times more energy than running on hard surfaces? At Amari Havodda Maldives, you can take in an early morning run around the entire island.
Sunrise and sunset yoga
Staying fit is not only for the body. Mental health is also important and to help you get the most of a relaxing beach holiday, take part in the sunrise and
sunset yoga classes offered at Amari Havodda Maldives. These classes are complimentary for all guests. More than burning calories and toning muscles, yoga is a total mind-body workout, combining strengthening and stretching poses with deep breathing and meditation, leading to total relaxation. Amari Havodda Maldives offers sunrise and sunset yoga sessions three times a week at 06:00 and 17:00 respectively. The hotel team can also accommodate private two-and-a-half-hour Ashtanga and Hatha sessions.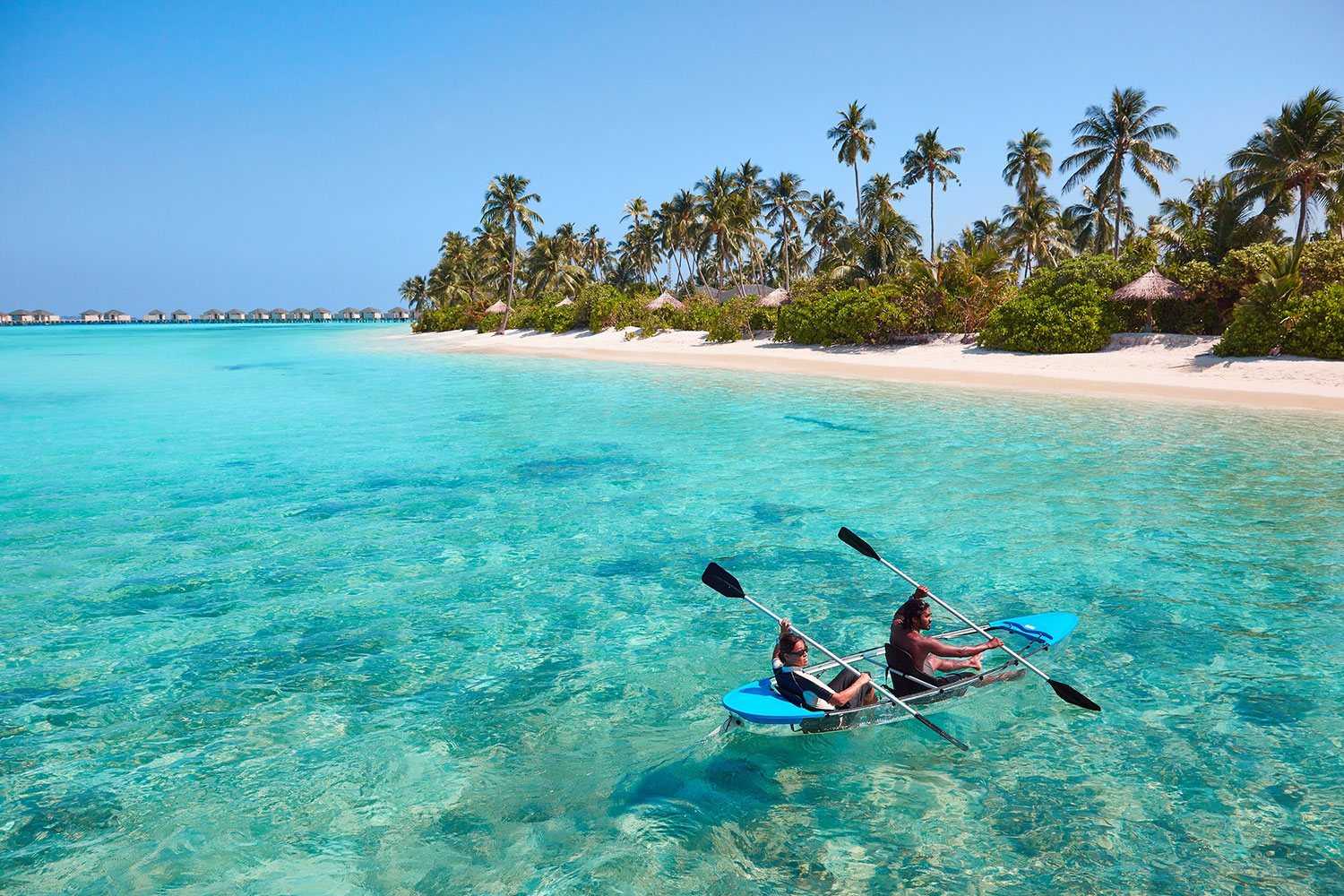 Take a dip in the pool or snorkel around the island
If running is not your preference, guests can head to the infinity pool or take a dip in the ocean, just steps from your villa terrace. All guests have free access to a snorkelling session during their stay, so grab yours at the Water Sports Centre and head out to discover the island reef. Dive in and say hello to the locals, from sea turtles and rays to a plethora of colourful fish. The helpful water sports team can also give you the inside track on the spots the local underwater neighbours like to hang out and the best time of day to see them.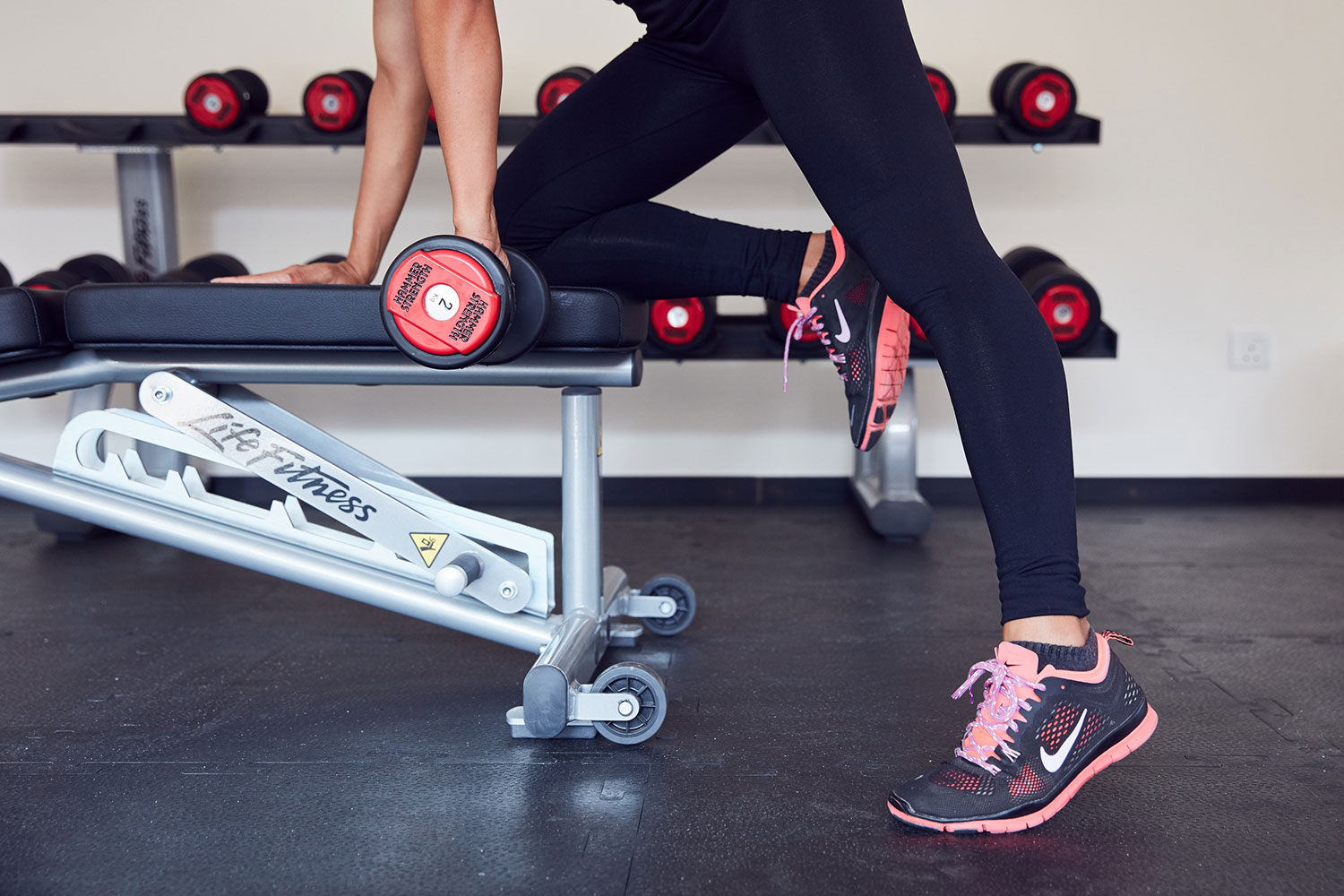 Visit the Fit Centre
Need your loved gym equipment or space to carry out your favourite HIIT routine? Amari Havodda Maldives offers a fully equipped fitness centre kitted out with all the latest equipment.
Play water sports
There is also fun to be had on the water as well as in it, with a multitude of activities available, from windsurfing and paddle boarding to kayaking and sailing, making a visit to the Water Sports Centre at Amari Havodda Maldives is a must. Burn some calories while enjoying the sun and the unique flora and fauna around the island. For the more adventurous or avid divers, the team can help you plan a diving session or two.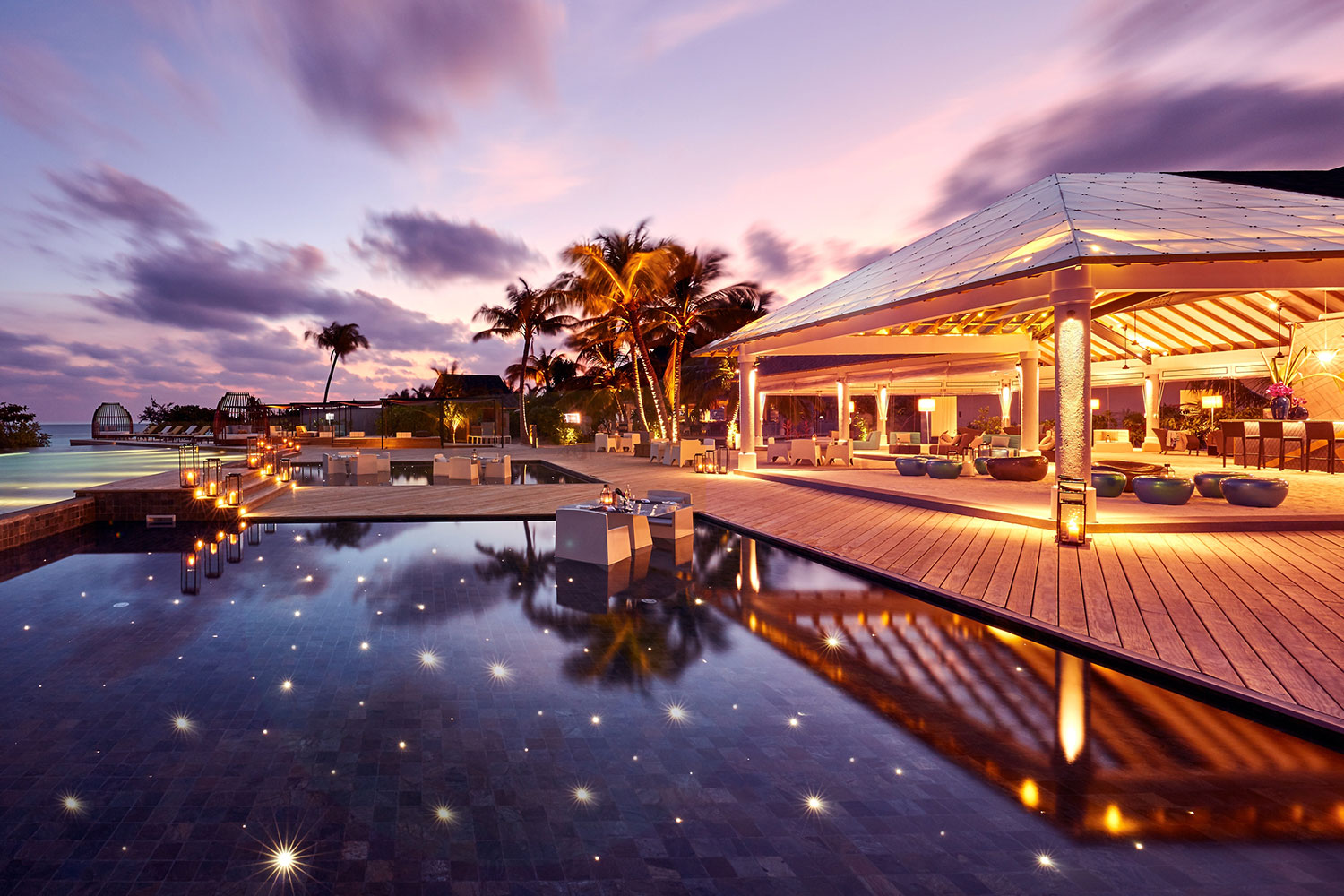 Dance the night away with the Boduberu dancers at Thari Bar
Boduberu music and dance are very similar to those found in east and south-west Africa. It is most likely that music was introduced to the Maldives by sailors traversing the Indian Ocean region. Boduberu is performed by a group and includes drums, a lead singer and small bells as accompaniment. The dance has evolved since making its way to the islands and is sometimes referred to as "vibrating the islands" and is sung after a hard day's work. An important element of the area's culture, the dance is performed at festivities and celebrations. At Amari Havodda Maldives, a team of Boduberu dancers take up the sandy stage at Thari Bar and performs this dance, and guests of all ages are more than welcome to join in the fun. Dancing the night away is a fun way to burn off some extra calories too.
Amari Havodda Maldives is located in the Gaafu Dhaalu Atoll in the southern Maldives. Inspired by the colours and forms entire private island, from the open-air lobby, the restaurants, and bars to the villas – allowing guests to truly disconnect with the world and reconnect with the natural environment of this pristine paradise. Each offering a unique experience, guests can choose between Beach Villas or Overwater villas, and both categories are also available with
private dip pools.
A stay at Amari Havodda Maldives starts at 763++ USD per night in a Sunset Beach Villa on a full board basis, which includes breakfast, lunch, and dinner at the street market inspired Amaya Food Gallery, with soft drinks and water during all meals. Dinners at Amaya Food Gallery typically features live cooking stations with BBQ and international themed nights. A guided snorkeling tour of the island's house reef inclusive of snorkeling equipment is also included as part of your stay.
For more information, please visit www.amari.com/havodda-maldives/.