SilkAir, the full-service regional wing of Singapore Airlines, is proud to announce the official launch of the All-Time Favourites menu, offering Business Class customers a specially curated selection of meals to choose from when travelling on flights leaving Singapore that are 3 hours and above. We're invited to try out all the 20 new dishes, in sampling portion, though we all got extremely full when we reach the second or third course, I must say that the selection of dishes available was really impressive!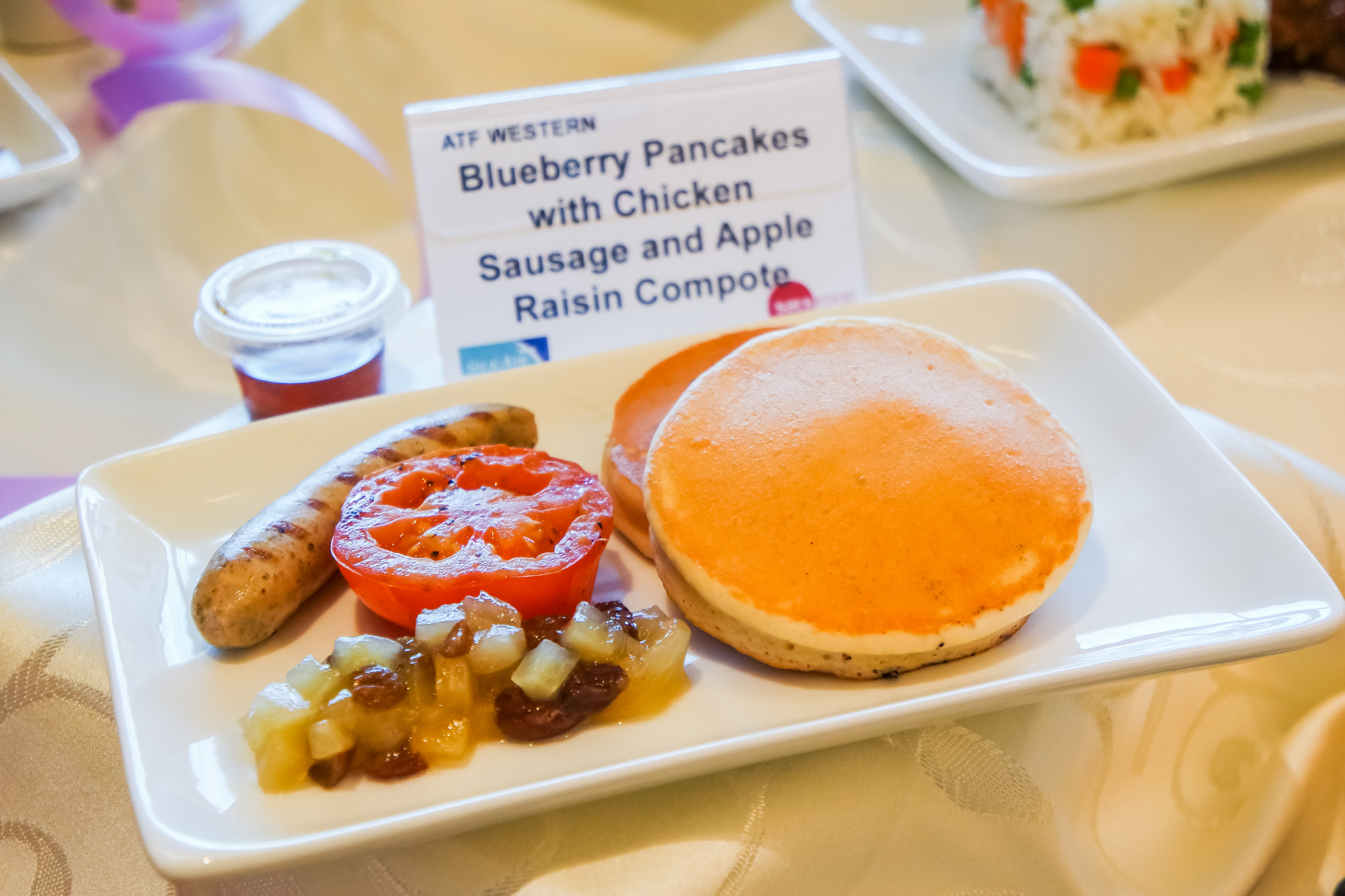 With 20 meal options ranging from Asian, Western and our favourite local cuisines available for breakfast, lunch and dinner, customer can now book their favourite meals up to 24 hours before their flight. The bookings can be done via the respective SilkAir or Singapore Airlines website, or through travel agents and the SilkAir or Singapore Airlines reservation offices.
The dishes curated for the All-Time Favourites menu is a reflection of SilkAir's multi-cultural Singaporean heritage and also pays tribute to the 49 diverse destinations that SilkAir fly to.
All-Time Favourites like the Singapore Hainanese Chicken Rice, Fried Carrot Cake, and Fried Hokkien Mee are among the Oriental inflight menu offerings, along with Muslim favourites like the Roti Jala, Mee Rebus, and Ikan Assam. For those who enjoy Indian delicacies, delectable dishes like the Chicken Tikka, Mutton Masala, and Fish Biryani are available as well. Western lovers can look forward to dishes such as classic Blueberry Pancakes, Roasted Salmon Fillet, or Grilled Beef Tenderloin.
Our All-Time Favourites dishes includes the Hainanese Chicken Rice, where the meat is still tender and juicy, together with the spicy chili which goes well with the fragrant chicken rice. The Fried Carrot Cake from the Oriental selection also made it to our favourite list, especially when you eat it with the XO chili sauce. I wonder if we can request for more XO chili sauce on board. Other dishes that we love is from the Muslim selection, which includes the Nasi Lemak as well as the Mee Rebus.
SilkAir All-Time Favourites (ATF), is now available for all Business Class passengers on all SilkAir flights departing out of Singapore that are 3 hours and above. Do remember to book your favourite meals 24 hours in advance to ensure a piping hot All-Time Favourites meal on board!