Marina Bay, what's came to your mind when you heard of this name? For me, marina bay is the place where i used to go for kite flying, super cheap steamboat bbq buffet whereby you always gets to hear pple screaming here and there (as the aluminum foil tends to catch fire very often) and a super inaccessible place. As singapore grows and throughout all the years, it changes, alot i would say.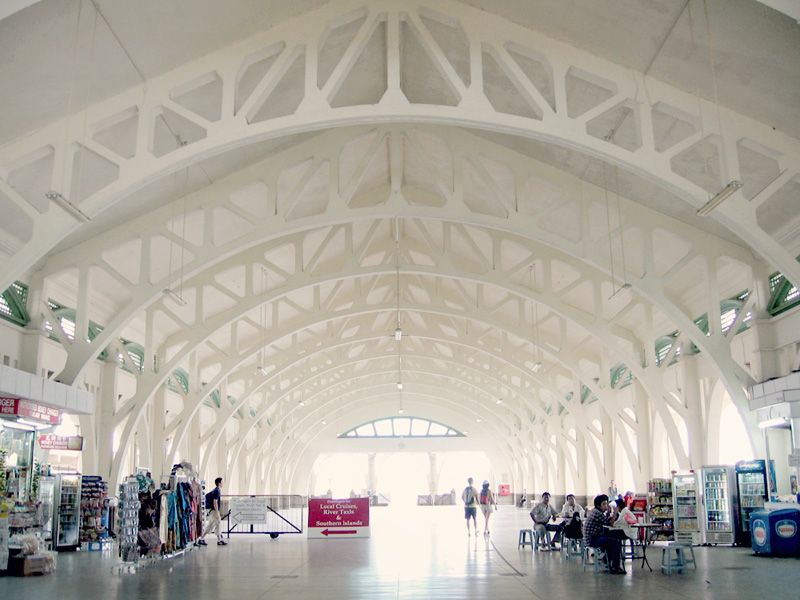 I still remember the days when i was young, my parents would bring me to the Clifford Pier, which they call it ANG DENG BEI TAO in hokkien (红灯码头) whenever we needa goes to the kusu island. I still remember how crowded it is, with vendors selling flowers, joss sticks etc there.
Now there's no more ferry from there to kusu island. It' converted into a hotel, Fullerton Bay Hotel which looks extremely POSH! hope i can get a chance to have a staycation there! :X
Okay enough of those ah gong story. What i wanna say is that im really happy to be one of the Marina Bay AmBAYssadors! From attending my first photo walk at the Elephant Parade, to the new attractions, Gardens By the Bay and the recent NDP fireworks preview on MBS Skypark, i've made lots of new friends and captured quite alot of wonderful memories in Marina Bay. 🙂
So in this Loving Marina Bay Photo Exhibition, you will get to see the images i've captured throughout these years with marina bay, together with 20 other marina bay AmBAYssadors as well! 😀
The launch event was held at sansui japanese restuarant last week, which served yummy fusion food! 🙂  Here's Juliana from URA, giving a opening speech.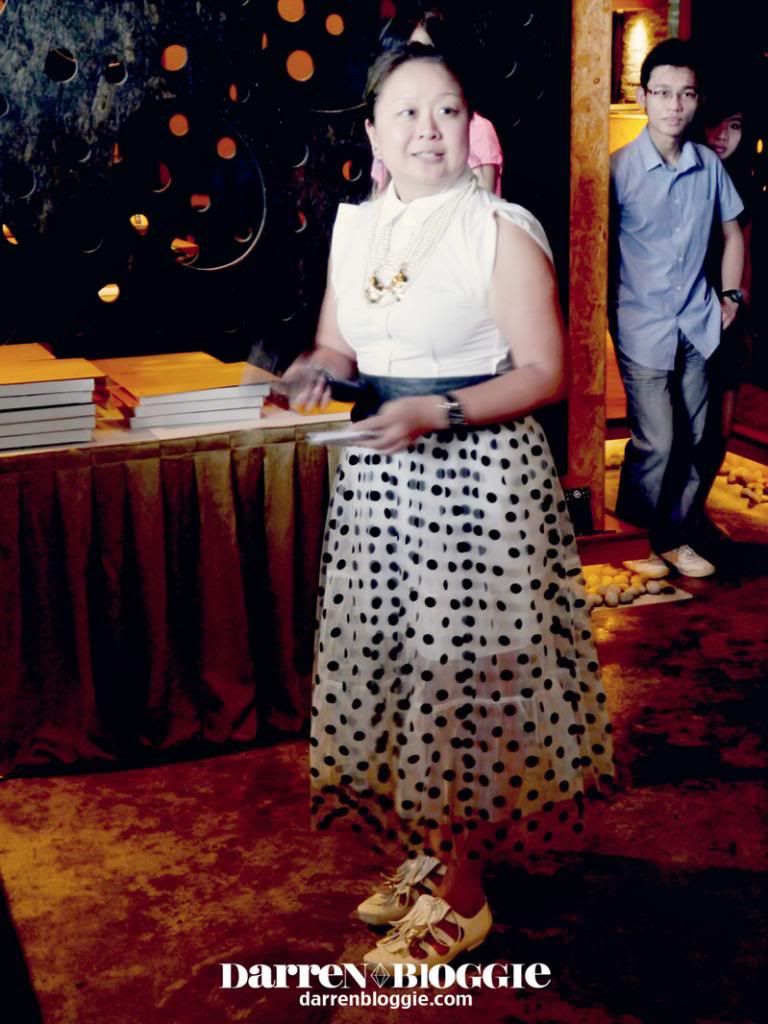 A few of the AmBAYssadors receiving their token of appreciation from marina bay.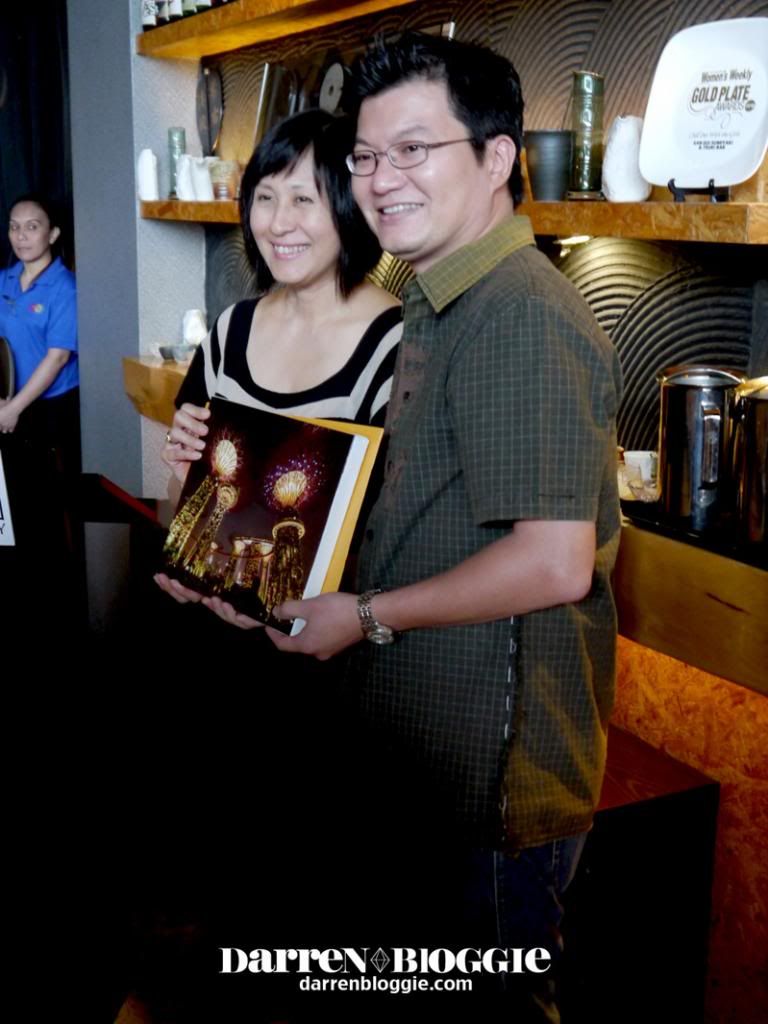 SuperAdrianMe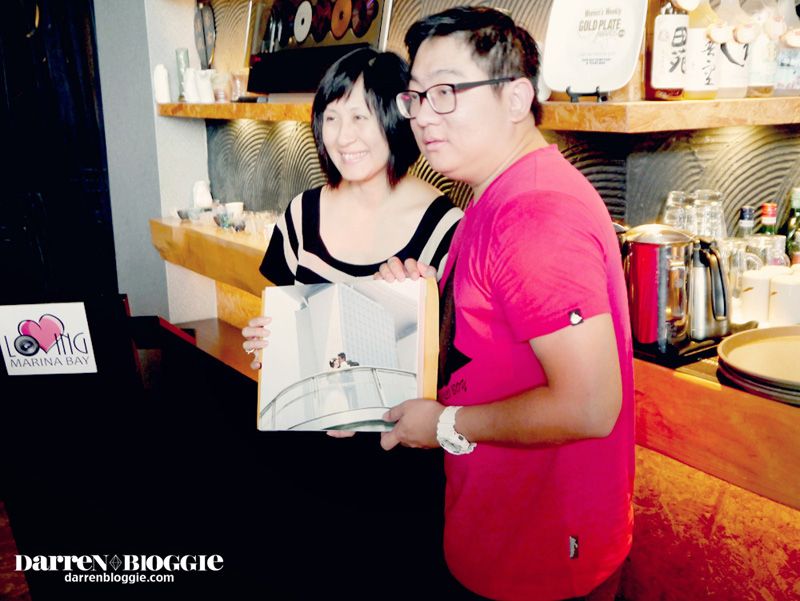 Alvin from Alvinology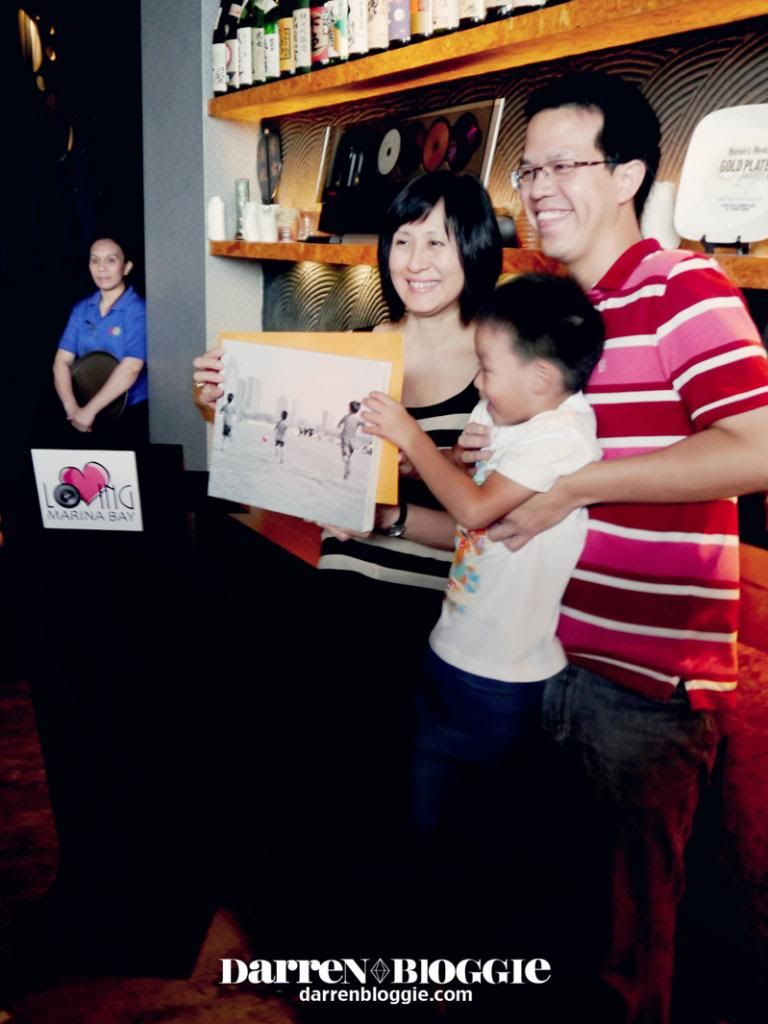 Andy with the SengkangBabies
and how can i not have a pic of myself right?!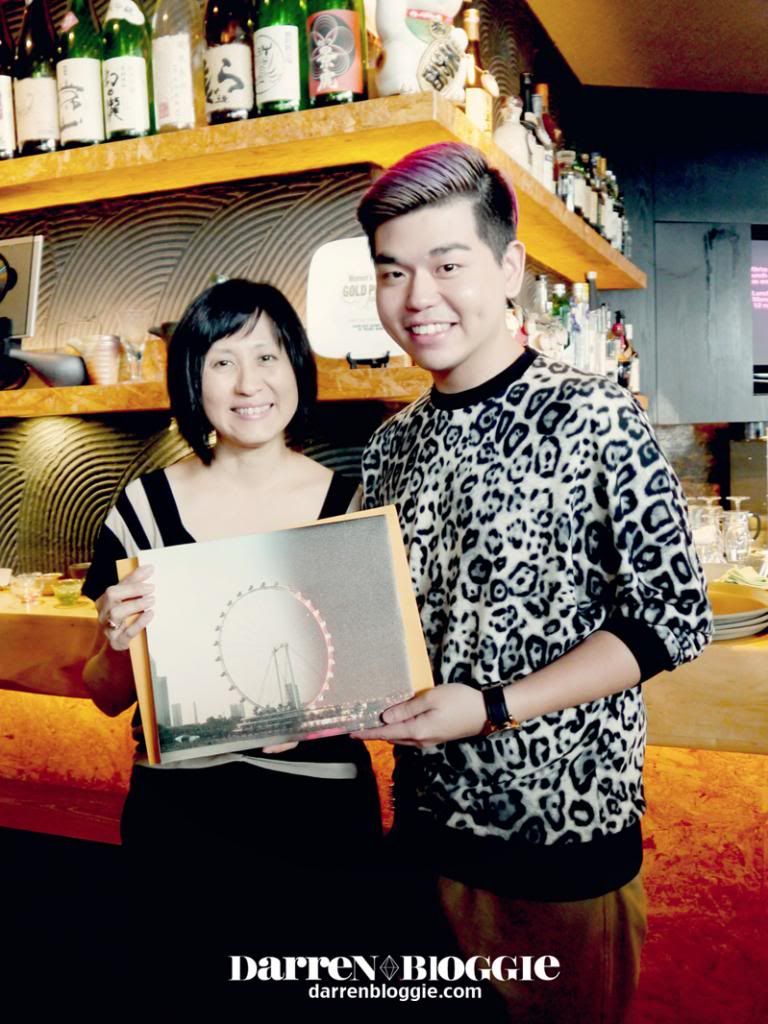 Proceed on to the exhibition booth!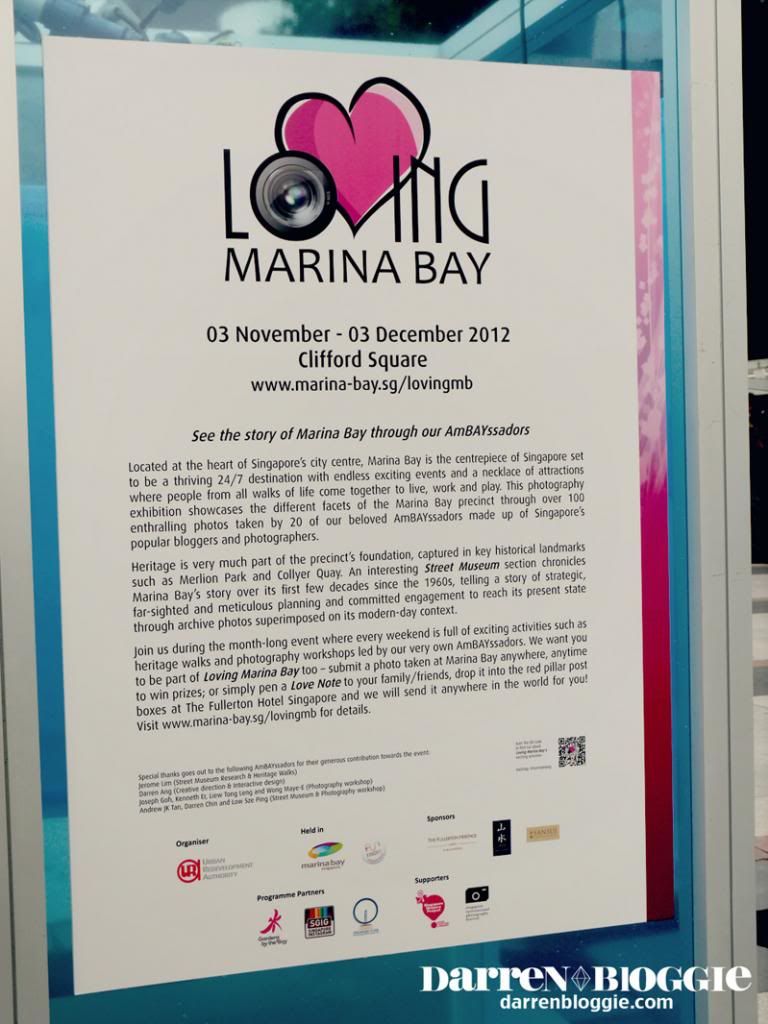 Having a sense of satisfaction when i see my names below 😉 * fyi the logo, exhibition panel and website design was done by yours truely~ 😛 *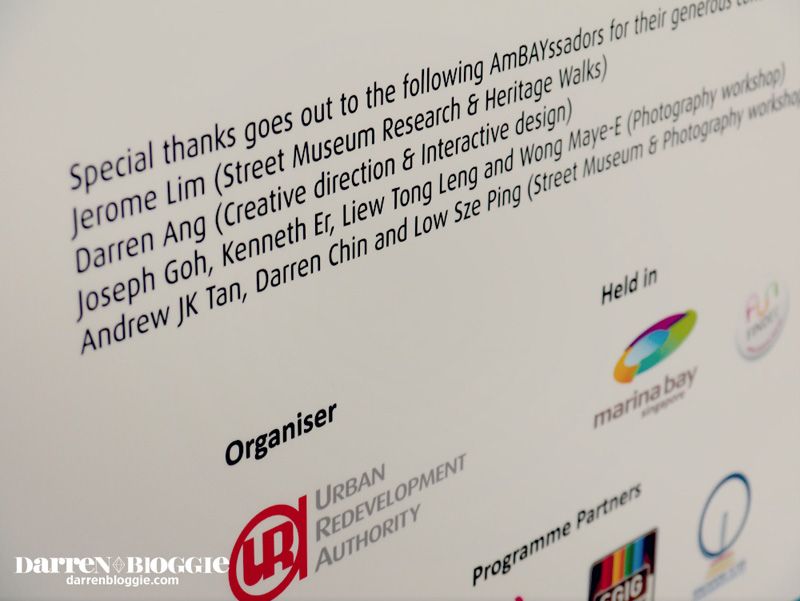 Come on down from today till 3rd Decemeber 2012 at the clifford pier (Open space between the fullerton bay hotel and fullerton one) and show your support yeah! 😉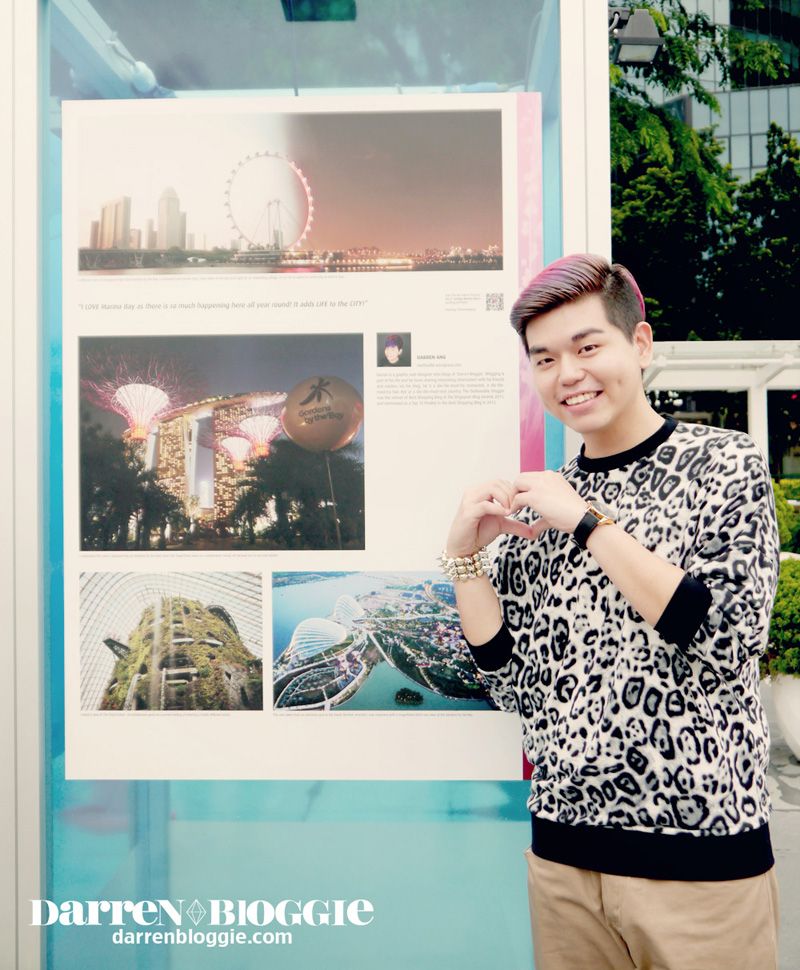 Visit http://www.marina-bay.sg/lovingmb for more information on the upcoming activities and get to know more about the other Marina Bay amBAYssadors!
*ps : "I Love Marina Bay!" Submit your photos taken at Marina Bay, anytime, anywhere and win 3 prizes worth $70 each week (Marina Bay eco tote bag, umbrella, $30 Sansui F&B voucher and a pair of Gardens by the Bay conservatories tickets) over 4 weeks. The photos will also be contributed to Singapore Memory Project as well to support the national initiative of preserving our heritage and memories. There is no limit on the number of photos a person can submit so just snap and submit! ;D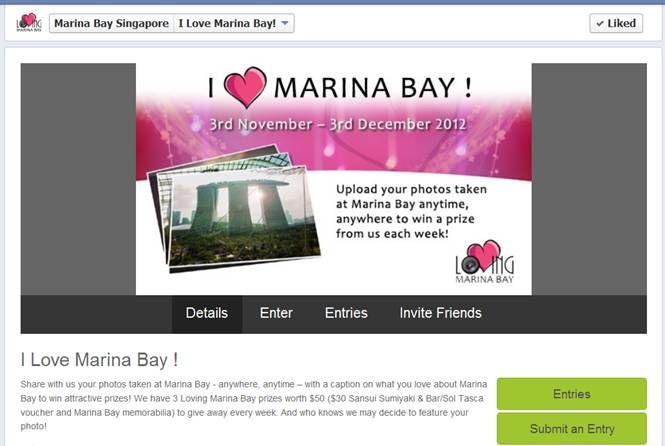 Photo Submission: https://www.facebook.com/marinabaysg/app_150206515038121