Delight in the joyful flavours of Ebi, which makes a comeback with a flavourful roasted sesame twist, made more kawaii (cute) with a new sweetie-pie – the White Choc Strawberry Cream Pie at McDonald's today!
Rejoice in the Roasted Sesame Ebi Burger, made with a lightly crunchy patty filled with juicy shrimps, and tucked between a black and white sesame bun with crisp lettuce and topped with the all-new roasted sesame mayonnaise.
Make your taste buds jump for joy with either the Single or Double Roasted Sesame Ebi Burgers, available from $5.70 and $7.70 a la carte, and from $7.50 and $9.50 for Extra Value Meals, respectively.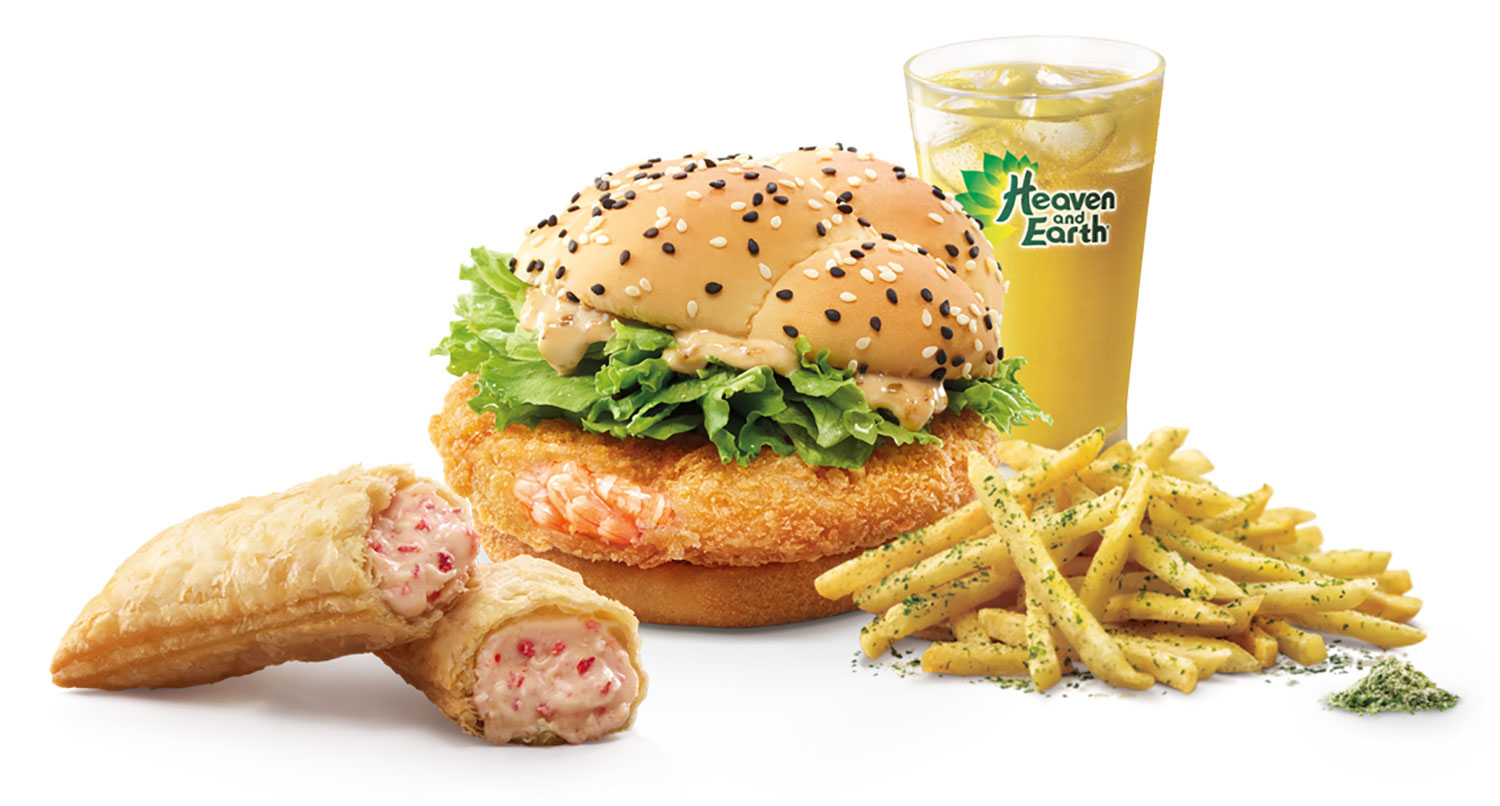 Add more flavour to your meal and shake things up with the popular Seaweed Shaker Fries – crispy golden fries sprinkled with seaweed seasoning. The Roasted Sesame Ebi Burger and Seaweed Shaker Fries are available after breakfast hours at all restaurants island-wide, and via McDelivery® and GrabFood, while stocks last.
You've got all the more reason to rejoice as you bite into the new White Choc Strawberry Cream Pie, which combines the luscious white chocolate cream filling and the sweetness of strawberry bits perfectly together inside a warm, flaky crust. One bite is not enough to fully relish the sweet creaminess in this decadent treat, which is available from $1.50 after breakfast hours at all McDonald's® restaurants, Dessert Kiosks, and via McDelivery® and GrabFood, while stocks last.
Treat Yourself to Your Ice Cream Matcha Made In Heaven
Whirl away your worries with the Matcha Dip McFlurry®, the unique combination of milky vanilla soft serve, crunchy cone crumbs and delightful matcha bits, available at all restaurants and Dessert Kiosks island-wide from $3.10, while stocks last.