YOOOhhoo. back for updating. haha. looks like my blog getting abit more lively le.. got more people taggin at my tag board.. haha good.
ok shal do so recall of the few days tat i never blog.
didn't went back to school on monday cos dia not feeling well and we also have nothing to upodate the lecturer too. so we went back on tuesday instead. reach school around 11+. went to the staff room and we can't find any lecturer around. so we thinking maybe they're out for lunch or having lesson. so dun noe wat to do.. we decided to go have our lunch then. Tina came out wif a suggestion. arbo we go K lunch lor hahah.. good idea hehe.. so we went. then fei came down and look for us as she's having lesson afterwards.. had the fried laksa bee hoo.. hmm quite salty lei the bee hoon that day. but TOOO hungry, so finish it all haha.. sang quite a few songs and 1st time i actually sang lee hom songs.. so da tiao zhang for me sia. LOL~!
took some pic but one thing tina is not in the pic cos she keep on running in and out of the room haha. and some pic she took for us sooo we can't see her in the photo haha..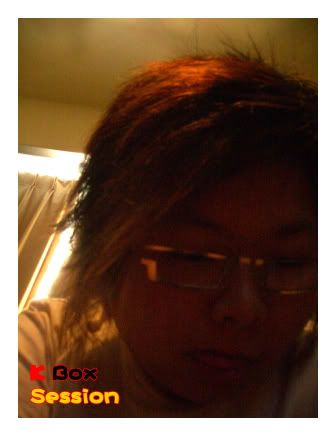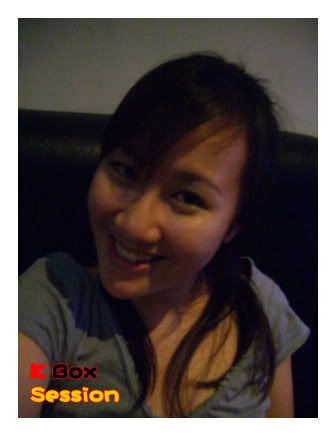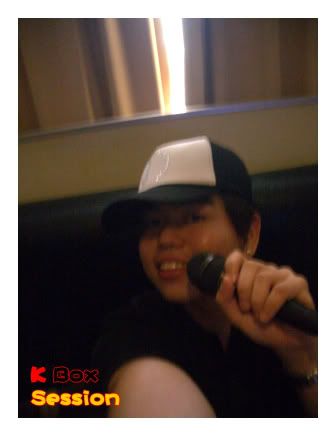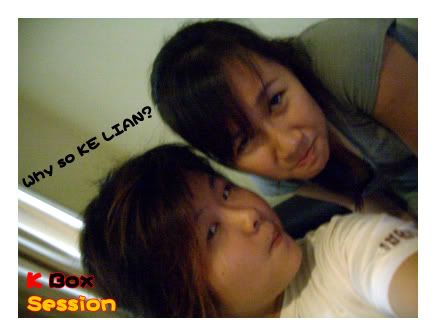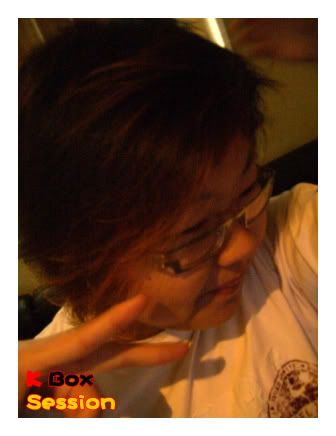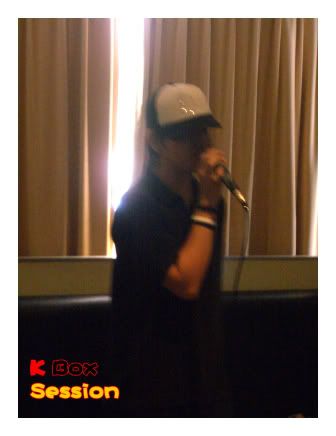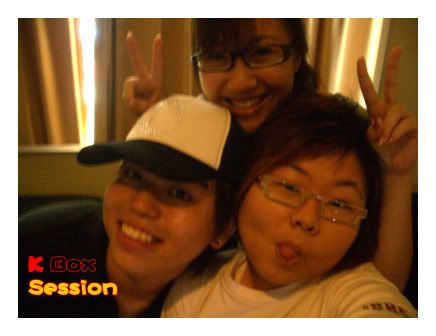 after that went back and look for lecturer. while waiting outside the staff room, we saw matthew and he told us all the lecturer went on seminar and AVP preview date change to friday instead.. OH MY~! no one tell us lor .. so when we wanted to go back home, it started to rain heavily. so we sit at a corner in school and tok rubbish haha.. around 5+, we left school and headed back home. dia took the same bus as me as she went to look for ZW..
reach home and do some misc aka promotional stuff for our FYP. was damm tired tat day.
Wednesday, went back to school as usual and luckily we manage to meet roi and show him our stuff. after tat then we realised we got alot of stuff to consider about. printing and BUDGET~!! printing one whole piece on a 1 PANel Booth cost 90 bucks~!! and guess wat. we got 6 PANELS lei~!!!! fong diao le~! we thinking of using cloth and print on cloth maybe cheaper BUT, printing on cloth go vy sizes de. 1 A3 of stuff cos 20 bucks. so HOW MANY A3 WE'LL NEED TO FILL UP THE 6 PANEL BOOTH~!!! o_o"
went over to sim lim and ask abt the rental of plasma tv as school not providing tv for us this time round. and guess wat.. 32 inch PLASAM tv rental for 10 days COST $2200~!!! siao ah~! i can buy one myself le.. o.O~ now dunnoe wat to do.. gotta spend so much sia.. haven buy my clothings for grad show and assessment too lor.. haiyo.. siao liao la.. haiz..