Prawn lovers rejoice! Makan@Jen at Hotel Jen Orchardgateway Singapore is inviting you to a Prawn-licious Extravaganza from 3rd October to 1st December where you will be able to savour prawns from around the world, such as the Thai White Prawns, Indian River Prawns, Norwegian Scampi and Vietnamese Yabbies.
With a good range of international prawns such as those familiar ones from India and Thailand, to those lesser seen 'crayfish/lobster-like' cousins from Vietnam and Norway, the chefs at Makan@Jen makes the appropriate recommendations on how to best enjoy the texture and flavours of the prawns' flesh, such as simmered in lightly alcoholic broth, stir-fried, steamed, bakes and crisply fried.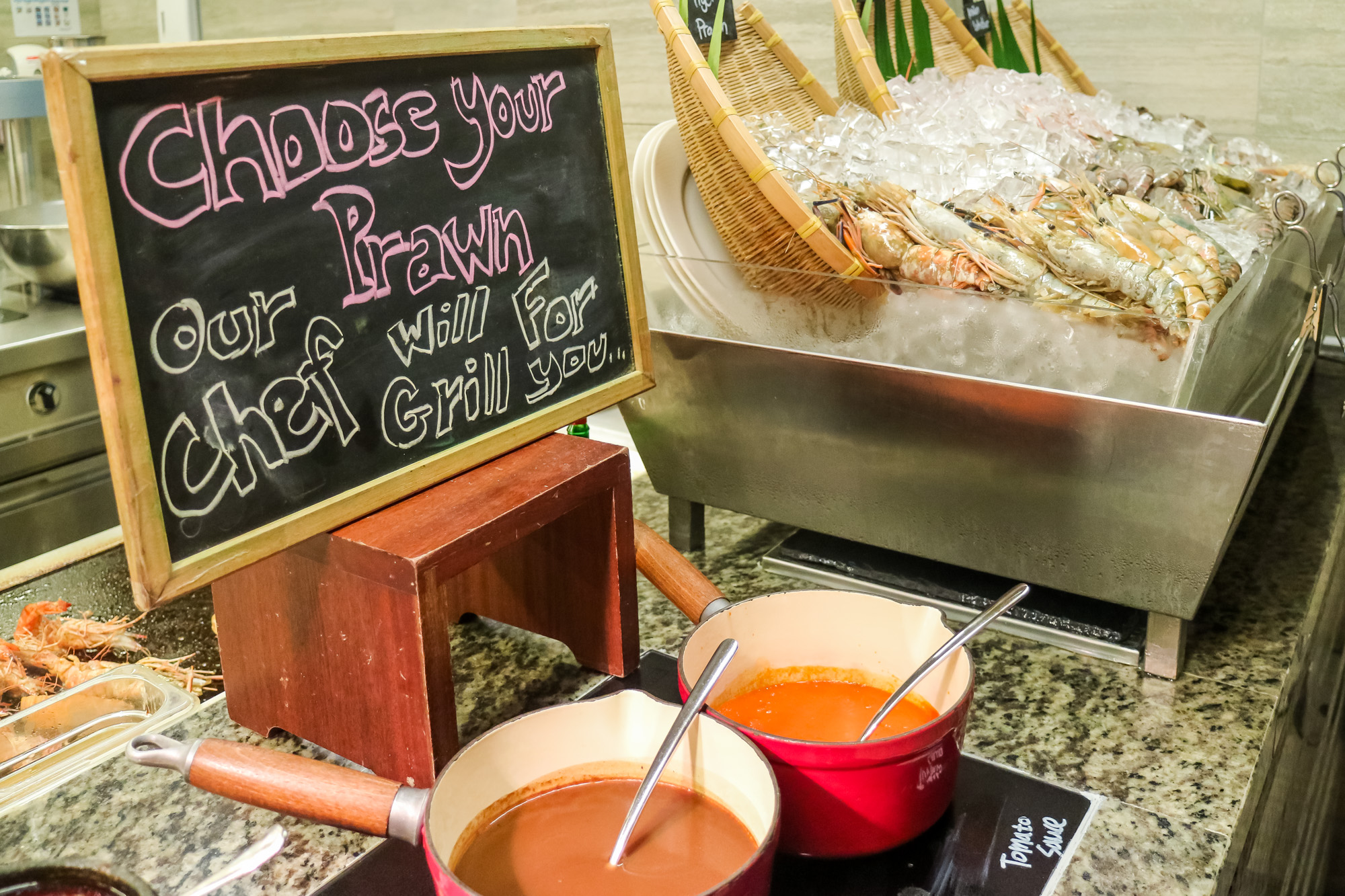 The different prawn dishes will be divided across 3 different menus, which will be rotated throughout the promotion period and will also be accompanied by a selection of five premoum sauces – salted egg yolk, black pepper, sweet and sour, prawn bisque, and Thai Chilli.
The prawn special will be added to the usual buffet spread. Do try out the satay and roasted pork which taste equally good as well! The Ultimate Prawn Party promotion at Makan@Jen is only available Mondays to Thursdays, during dinner time from 6.30pm to 10.00pm.
The Ultimate Prawn Party
Makan@Jen at Hotel Jen Orchardgateway
277 Orchard Rd, Singapore 238858
Date : 3rd October to 1st December 2016
Time : Mondays to Thursdays, 6:30pm to 10:00pm
Price : $42++
Includes Makan@Jen buffet, free flow coffee, tea and signature Iced Tea