While Lunar New Year gifts are often in the form of food, or crisp notes in Hongbaos, take your gift up several notches with commemorative coins, which not only encapsulate the festivities and very essence of a new year, but are a great form of investment. Take a leap with the unconventional and mischievous Monkey, and surprise your friends and family with delightful gifts from The Singapore Mint!
Exclusively minted by The Singapore Mint, the Bhutan Lunar Monkey (G304 – G306) is the top highlight of the Lunar collectibles as it is part of the inaugural Blessings of Happiness Lunar Coin Collection, issued by the Royal Monetary Authority of Bhutan.
Another alternative would be the 2016 Singapore Lunar Monkey Coins (G001 – G013). The coins are the concluding addition of the third Chinese Almanac coin series, and are minted in a wide range of fine gold, fine silver and base-metal coins. Be it for a great aunt or a father-in-law, these coins represent wealth and health in abundance, given their weight and high-quality materials.
The innovate and elaborate Almanac Puzzle Coin series (G014) is also a fantastic investment and collectable, which features 13 three-way interlocking puzzle pieces that combine to form a majestic coin set. Seeking to amaze with its unique design and interlocking mechanics, the puzzle coin set remains a minting wonder that coin enthusiasts aim to own as part of their collection.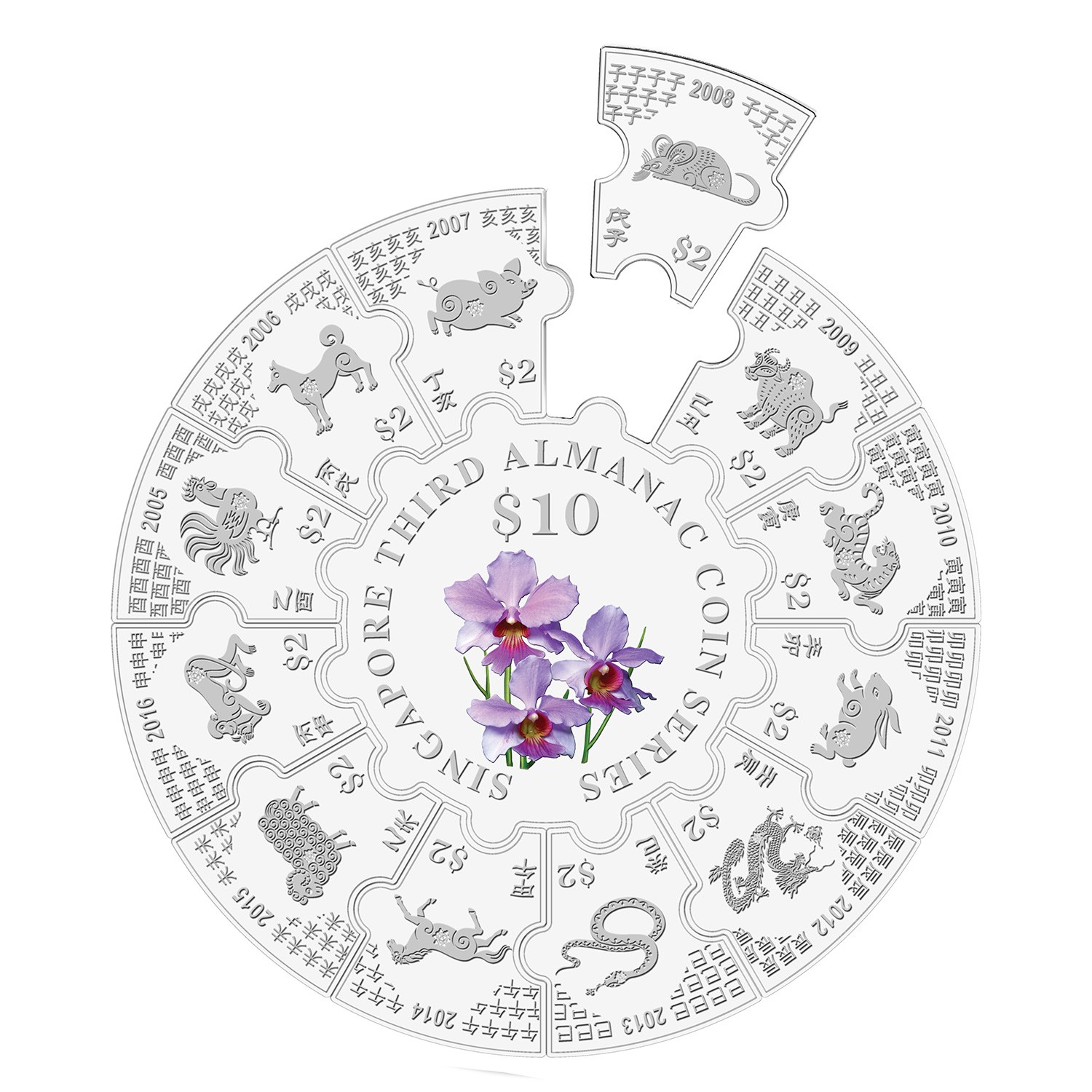 The Singapore Mint also offers more affordable, interesting alternatives as Lunar New Year Gifts. Practical friends would be pleasantly surprised with the zodiac NETS FlashPay cards (G601-612) featuring adorable depictions of the zodiac animals, as well as the Lunar Monkey Papercut CashCard (G613), which comes wrapped in a crisp red packet. Spice up the typical red packet with the 2016 Hongbao Medallion (G211) and its colourful design and intricate medallion.
This festive period, head down to The Singapore Mint's retail outlets or roadshows, and pick up amazing Lunar gifts for your friends and family!
The Singapore Mint 2016 Retail Roadshows
Venue: AMK Hub
Dates: 18 January – 6 February 2016
Venue: Bugis Junction
Dates: 18 January – 6 February 2016
Venue: Century Square
Dates: 22 January – 6 February 2016
Venue: HDB Hub (Toa Payoh)
Dates: 15 January – 5 February 2016
Venue: Jurong Point
Dates: 18 January – 6 February 2016
Venue: Parkway Parade
Dates: 25 January – 6 February 2016
Venue: Suntec City Mall
Dates: 7 January – 6 February 2016
All retail roadshows are open from 11am to 8.30pm daily.
For more information regarding the Lunar Fair and other roadshows, please call The Singapore Mint at 6566 2626 / 6895 0288 / 6222 2486 / 6532 0301/ 6336 2878) or visit their website www.singaporemint.com