Alright, as promised, i'm back to do my updates for my weekends =D
Was on Off on friday, yep.. OFF again lol~
went out with my mum early in the morning to pray at a few temples.. we went tpy 双林寺 to 补运.. it's somehow a tradition for us to do this during the chinese new year.. after that, went for a walk in tpy and lunch there..
Lunch was funny haha.. i supposed this is the first time i see such a situation.. lol..
i ordered something plain for lunch.. a soup with rice.. and my mum had the urge for yong tau fu, 酿豆腐.. she happily picked the ingredients she like and guess wat.. she do not have enough money to pay for it although she's holding on the $6 in her hand… so guess how much it cost?
haha.. $8 ++ !!! .. that's alot isn't it.. i supposed the hawker was shocked too… lol..
when she came back with the food. i was like wow~~~ she actually took a total of 15 pieces of the ingredients lor~~ wa.. you power la.. hahha.. But luckily we managed to finish the food hahaha..
Bought a shirt from BOSSINI.. it caught my attention the moment i saw it.. haha.. $49 after discount which i only need to pay $30.. woo cheap!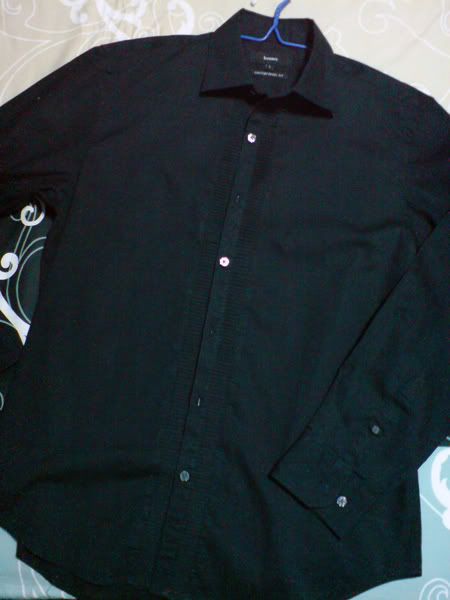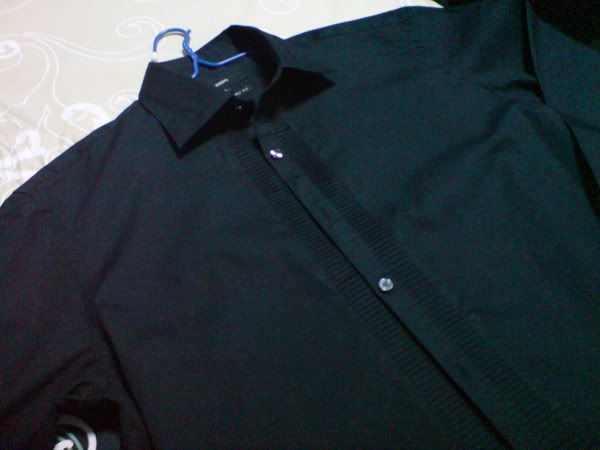 i've been wanting to get a black nice shirt for very long le haha..
After lunch, we went over to bugis 观音堂 to 拜拜..
Shopping time after that.. walked around OG but din manage to get anything from there.. so we headed to bugis village.. YES! that's the place! haha.. walked around and managed to find this pair of jeans hehe.. (my mum say must buy long pants during chinese new year.. it means good fortune in cantonese)
originally was $49, but after discount, i pay $43.. actually not i pay for this.. is my mum hehe.. thanks !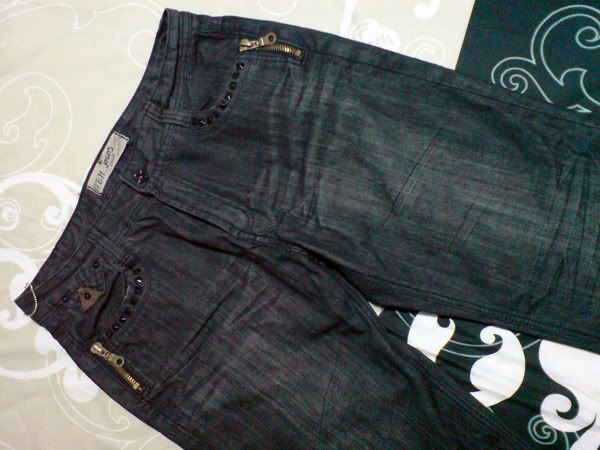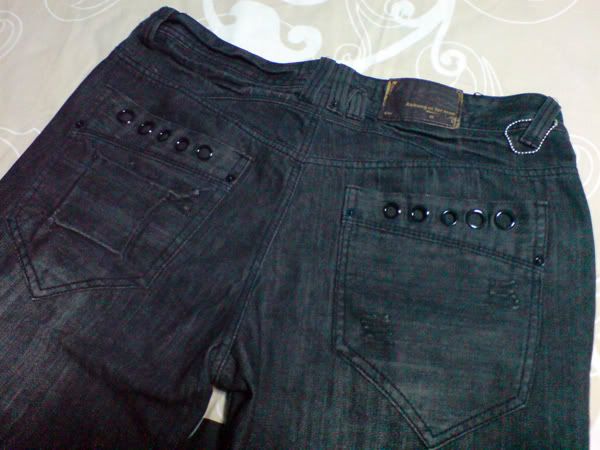 after these short shopping spree.. we took a bus back home.. as i'm meeting the dia and the rest at amk at 6.30pm.. and i was like still in bugis at 4.30 lo.. lol~
reached home, changed, pack my stuff and off i go again.. reached amk at ard 7.30pm.. was like 1hr late.. haha sorry.. no choice, the bus came real late..
went NTUC to buy the food and other stuff needed for the steamboat..  was so glad to see you guyz.. Pei wen, berlinda, wai meng, edna.. all the 1E gang haha.. was really fun.. brought back lots of memories..
me, berlinda, pei wen, edna, dia and zhi wei took a bus back to rac's house while ro, mie, rac and yy took ro's car back..
reached rac's house and we started preparing the food.. and at 9+, we had steamboat for dinner!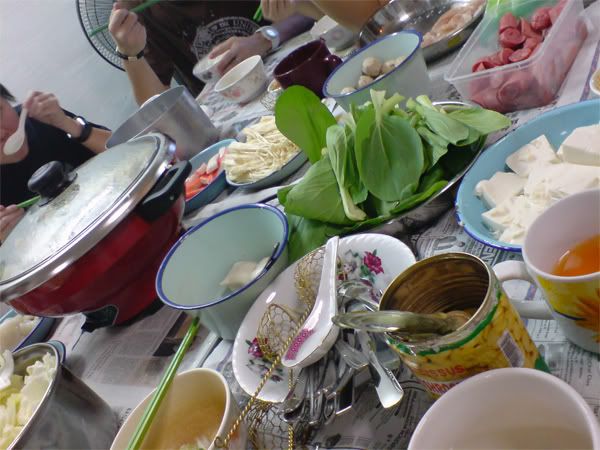 everything taste real great!!!
cleared up the area and at ard 10.30.. we started our mahjong session.. WOO! fun fun fun.. we played all the wat till 4am the next day morning… POWER right? hahah.. won a few bucks from the game.. went back home at ard 8am.. got back home rest for awhile and headed to amk again.. this time to my ah ma house..
saw jac and rac on the way there haha.. (sleep till afternoon then wake up hor. )
queued up for 4D and TOTO for my mum.. was dammm long lo the crowd.. ahaha..
reached my ah ma house at ard 4+ and we had steamboat.. yes.. once again..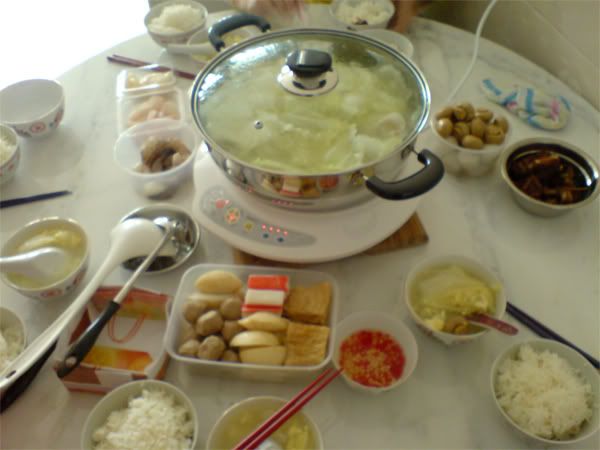 after steamboat, we gambled and i won 3 bucks haha.. stayed overnight there and we played mahjong till 12am… shiok~ won a few bucks again. hehe
the next day morning, woke up early and went 光明山 to "visit" my ah ma.. helped out with my aunt in the preparation of food as some of her colleague are visiting later in the afternoon..
went back home at ard 6+.. was really tired…
went for a hair cut just now.. hope it's acceptable as i dun wan to cut till it looks like botak…
took a few pics with the new shirt and jeans i bought hehe..