CASIO Singapore launched its two new premium G-SHOCKs MRG-G2000HA and MTG-B1000 last Friday, 6 July 2018 at Cortina Watch, Mandarin Gallery. Singapore is one of the first markets in the world to carry the timepieces, which were unveiled earlier in March at Baselworld 2018, where CASIO presented its novelties for the year.
Commemorating the 35th anniversary of G-SHOCK, 10 special sets of the limited edition G-SHOCK MRG-G2000HA and premium Japanese sake MUJAKU will be available exclusively at Cortina Watch, Mandarin Gallery.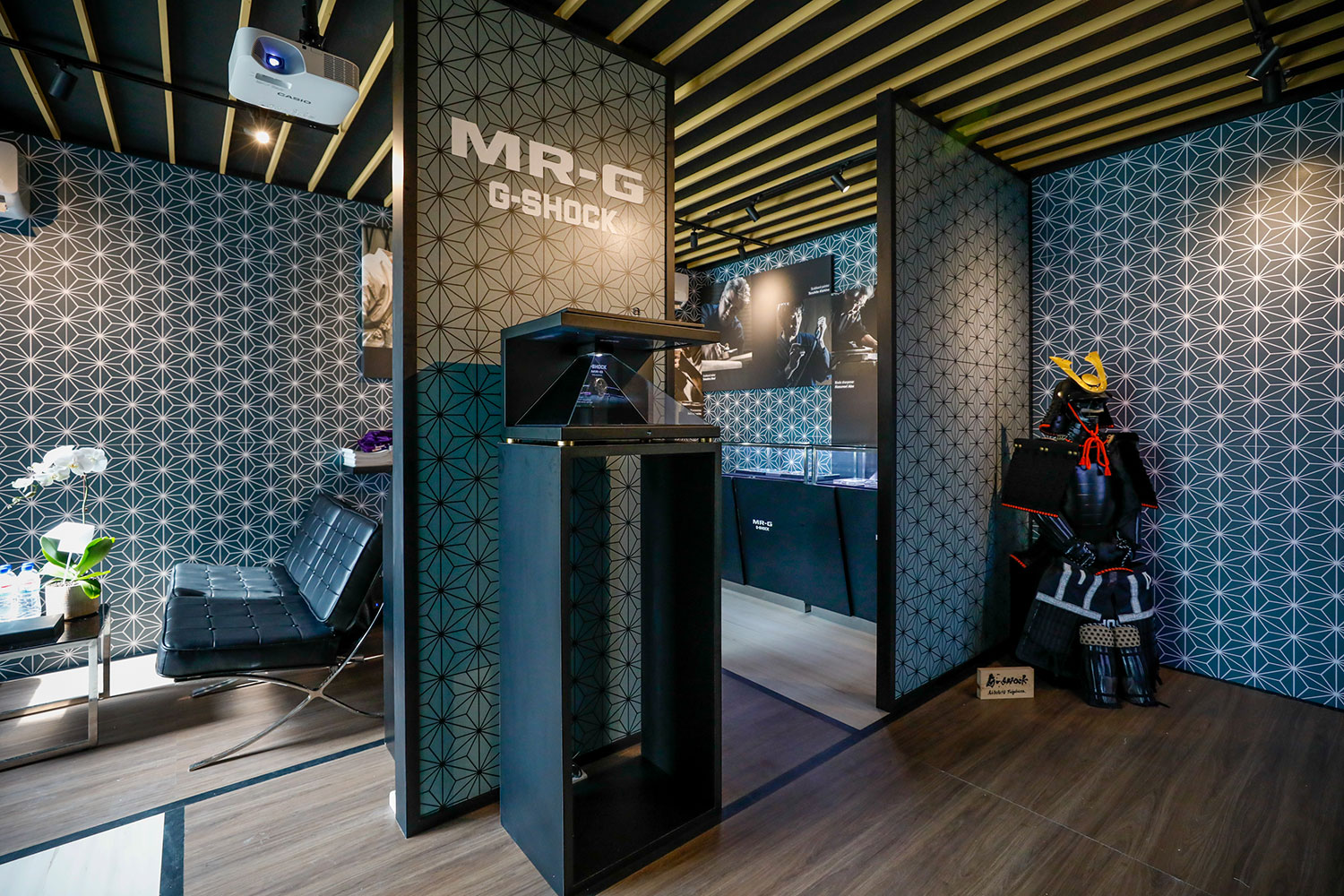 In an ode to Japanese tradition, the event was officially launched with the "Kagami-biraki", otherwise known as the sake barrel breaking ceremony, by Mr Shigeru Watanabe, Managing Director of Casio Singapore, Mr Jeremy Lim, Chief Operating Officer of Cortina Watch, Mr Shingo Ishizaka, Chief Engineer of Product Planning Department, Timepiece Product Division of Casio Japan, Ms Natsuko Matsuura, President of Archis, and Mr Akio Hara, Vice President of Archis.
The MRG-G2000HA is the latest addition to the MR-G collection, the flagship of CASIO's G-SHOCK line-up. This timepiece draws its inspiration from the tsuba (sword guard), a fitting on Japanese swords that doesn't just protect its wielder's hands and contribute to the weapon's balance, but also serves as a decorative element on the sword.
Meanwhile, the MTG-B1000 is the newest model from the MT-G collection. The timepiece features the latest evolution of the MT-G collection's unique Core Guard Structure, which links the bezel and back cover with planar parts to form a protective metal "cage" that houses the watch module.
Each set of the MRG-G2000HA, which sees a limited run of just 350 watches worldwide, and premium Japanese sake MUJAKU will retail for S$11,888 in Singapore. Two references of the MTG-B1000 are available; the MTG-B1000-1ADR will retail for S$1,199, while the MTG-B1000B-1ADR with black Ion Plating (IP) treatment will retail for S$1,249.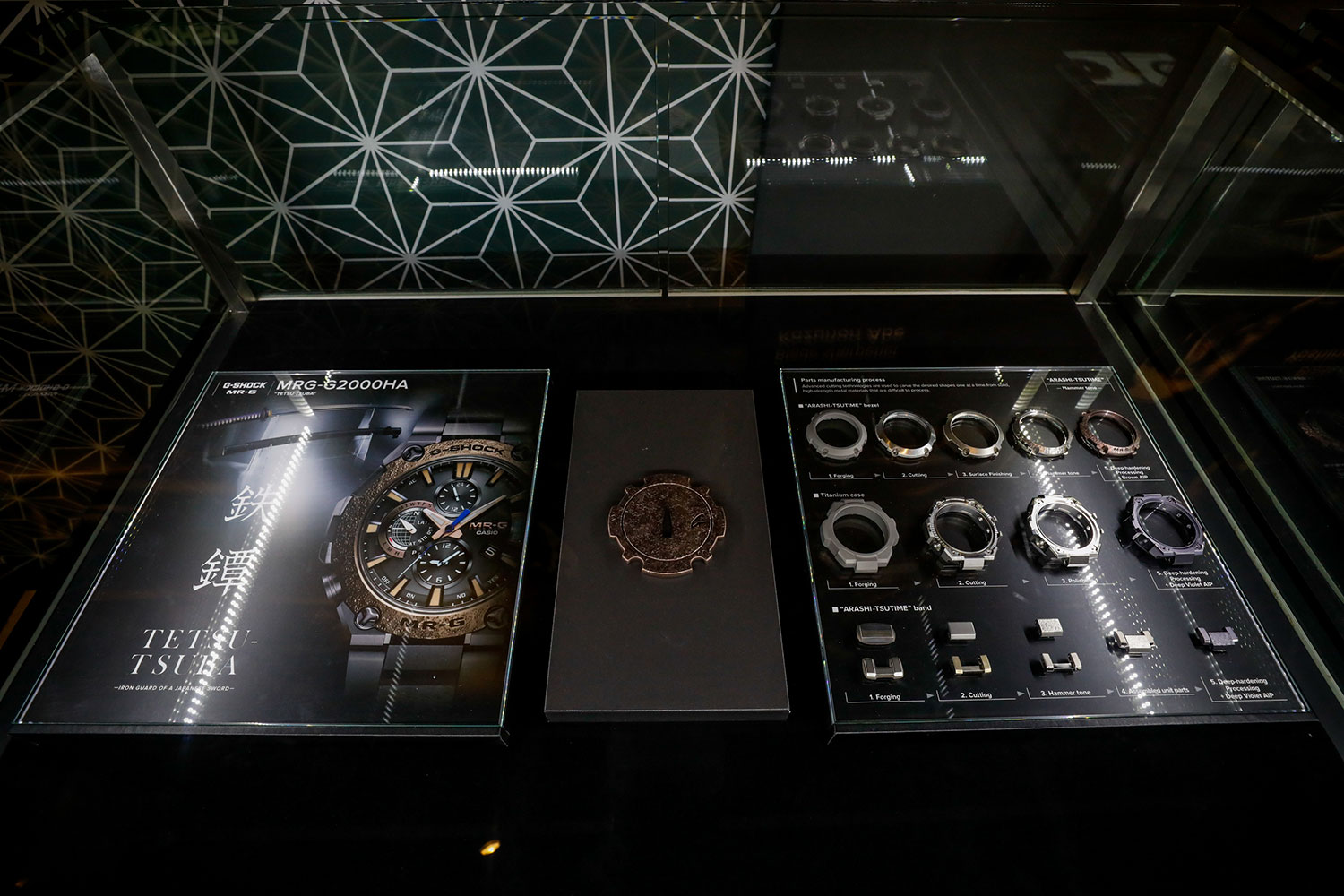 From now to 15 July, visit the special G-SHOCK pop-up boutique at Cortina Watch, Mandarin Gallery to experience the artisan journey of G-SHOCK premium watchmaking.