The multi-tasking smartphone that everyone been waiting for is finally launching here in Singapore on 19th October 2012 and i'm very lucky to be invited for the launch event on wednesday night at the Ritz Carlton to witness the launch of the Galaxy Note 2 and Galaxy camera with 2 local ambassadors!
As a Galaxy Note user myself, i've been loving my phone ever since i switched over from my previous phone, which is an iPhone. Loved how i'm able to unleash my creativity anywhere, anytime with my galaxy note. Though it's good enough for me, but knowing what the new Galaxy Note are capable of doing, i'm extremely looking forward to it and following closely to the news of this multi-tasking smartphone.
Harry Lee, the managing director giving a opening speech to start off the event of the night.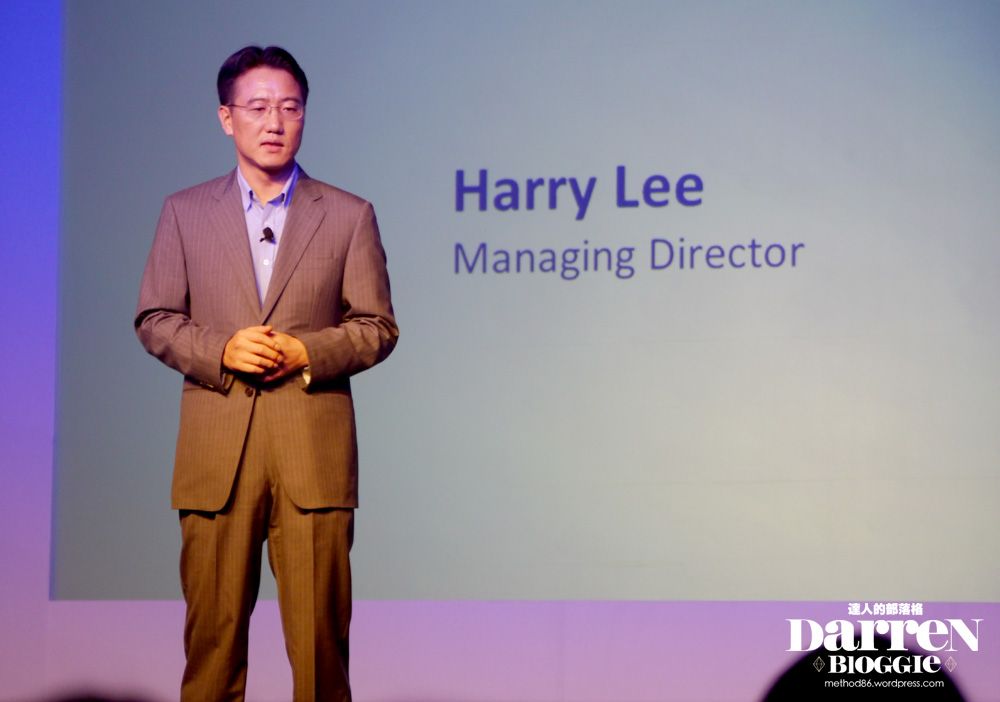 the first product to appear was the Samsung Galaxy Note 2 LTE.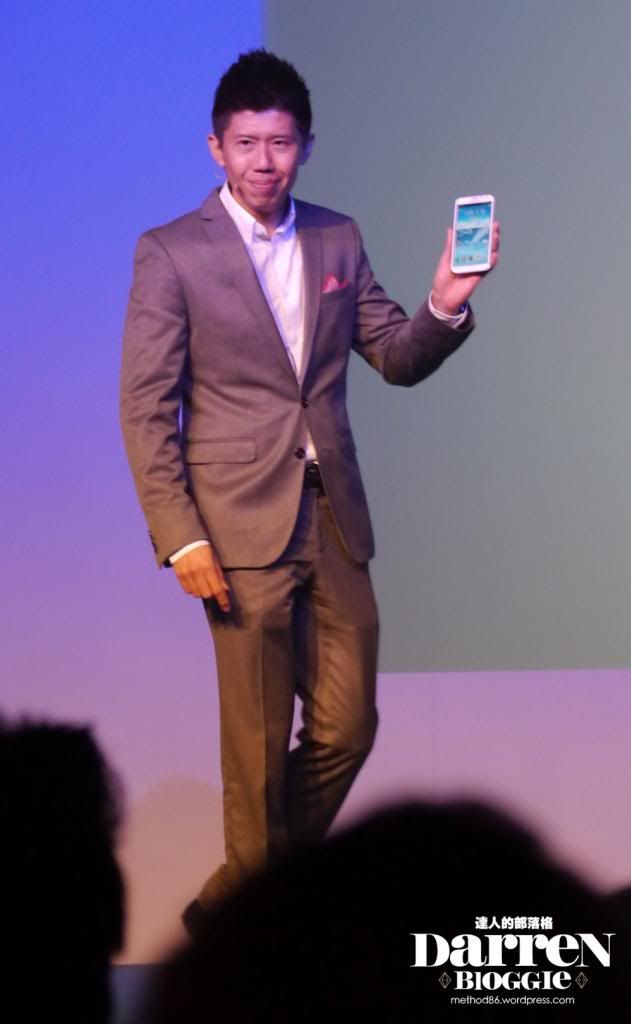 and check out the cool features of the Samsung Galaxy Note 2 from the clip below.
[youtube https://www.youtube.com/watch?v=yr2g_aJQzQk?hd=1&w=853&h=480]
and this NFC & TecTiles technology wowed the crowd too whereby it's able to activate preloaded apps settings with just a tap on it. Example activating ur music player, google map navigator in your car all with just a tap, even before reaching your car!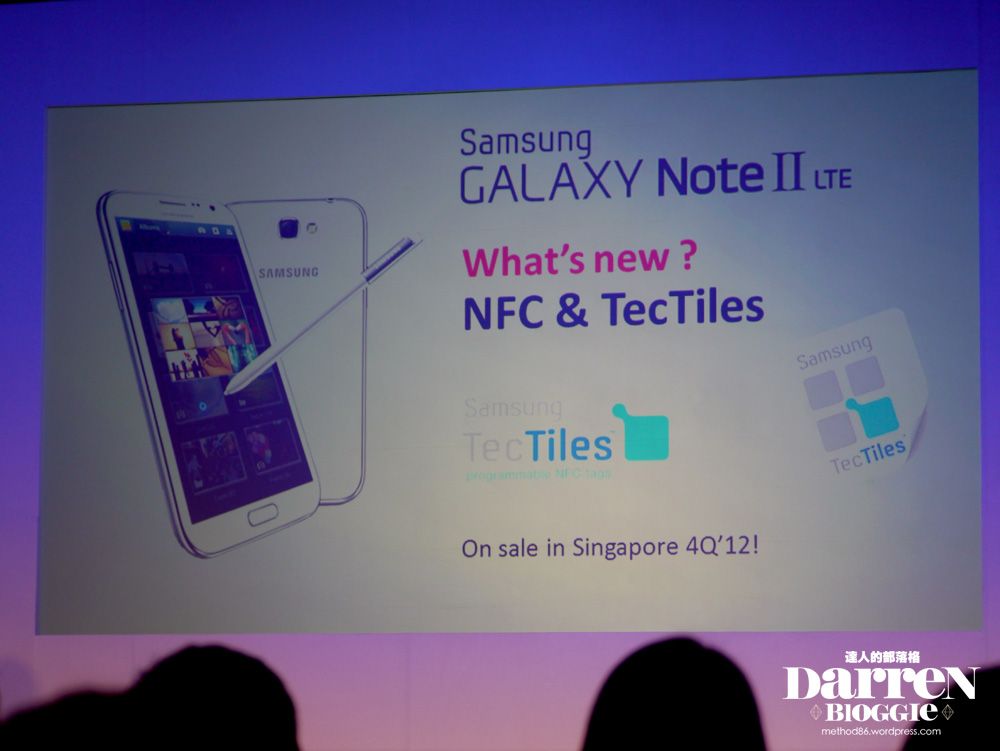 and here we have, the Galaxy Note 2 Ambassador, Olivia Ong, dressed in a creamy white simple yet elegant dress.
Sharing her experiences on the Galaxy Note 2 with the audience…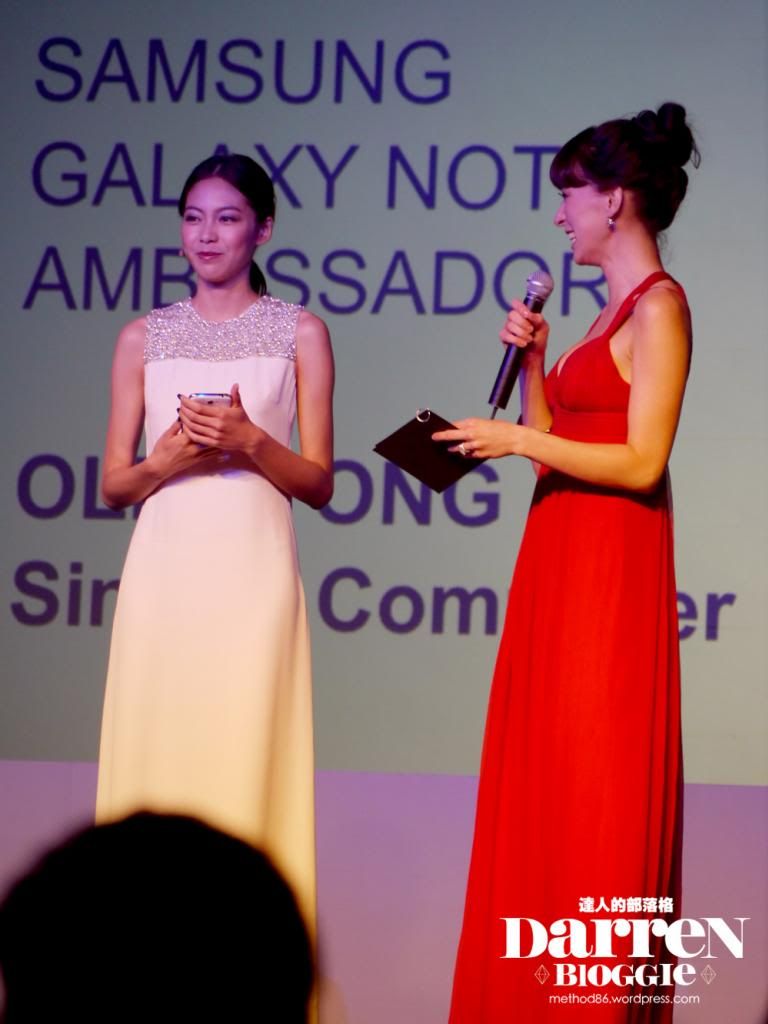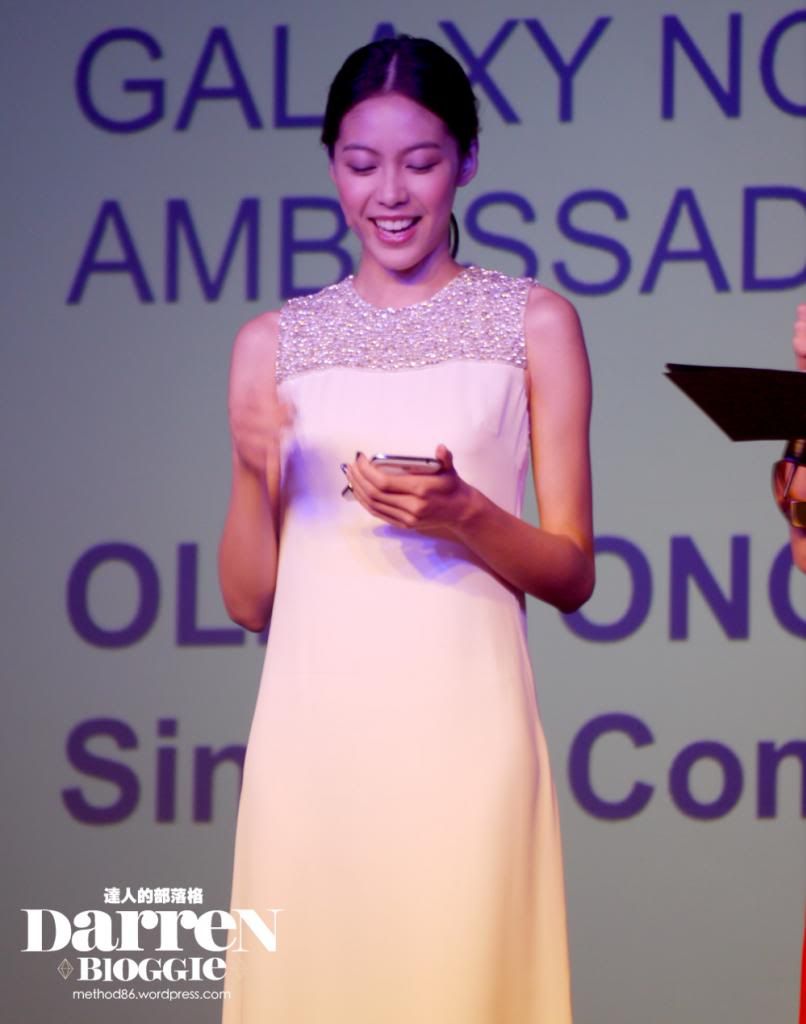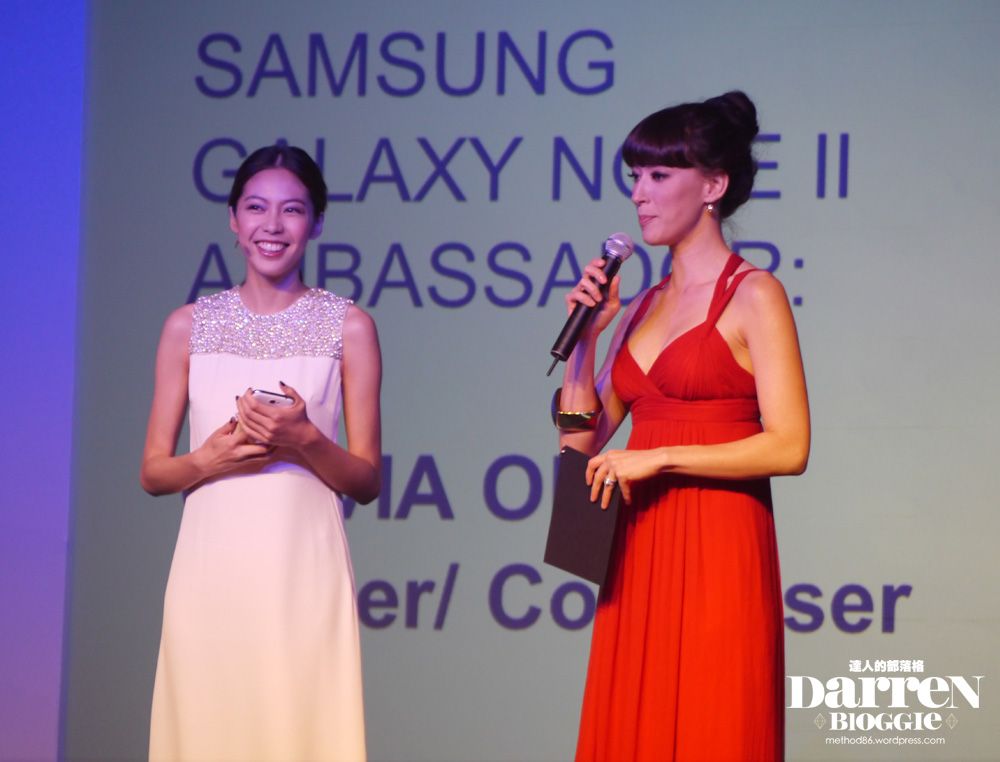 Next was the Samsung Galaxy Camera which im pretty interested in!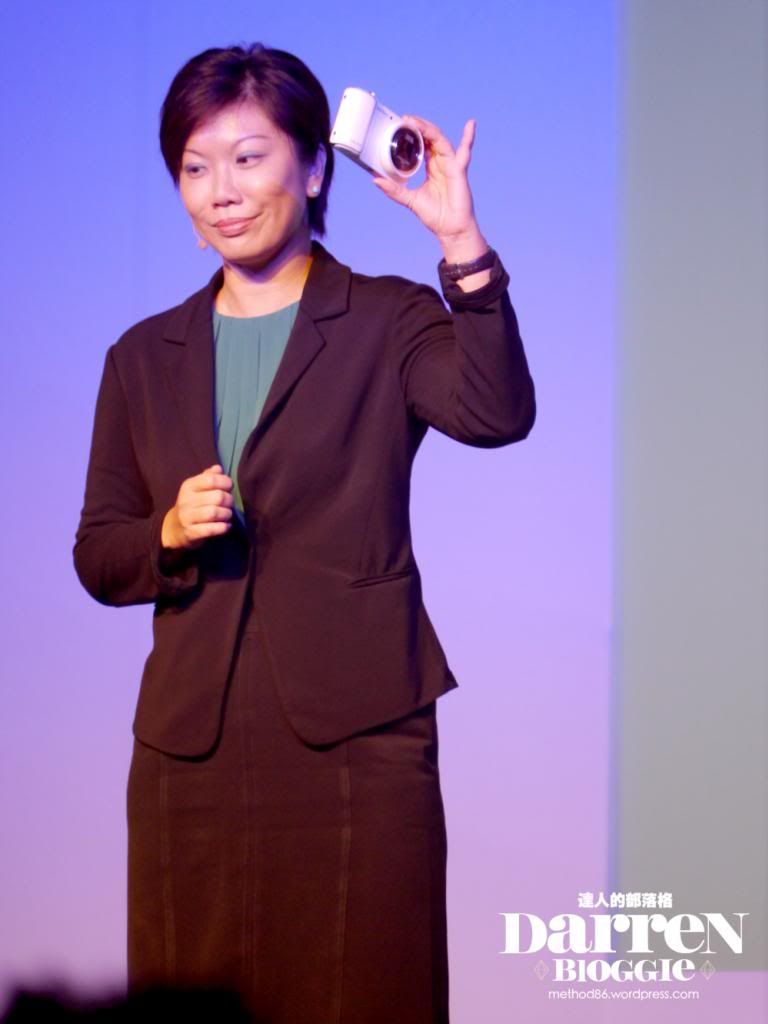 Totally agree with this!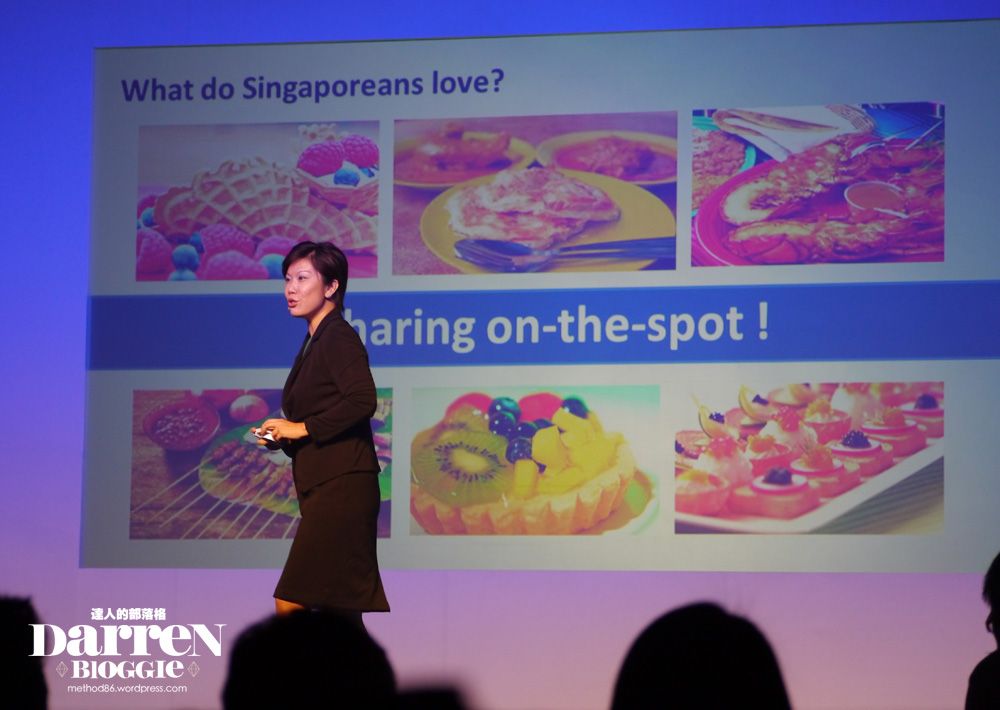 which explains why this Galaxy Camera is going to be well loved by us! Snapping HQ images on the spot and sharing them instantly on your social media sites, example instagram, without having to upload them to a PC before you can upload them to your social media sites (though u can do that on ur phone but still this camera comes with a 21x OPTICAL ZOOM! so tell me which camera from a handphone can do that!) . Tested out the camera the quality was good! it's gonna be a perfect camera for me to bring for travel and concerts! 😀
Lots of shooting mode for you to play around with. And you can google for tips on camera shooting, directly on your galaxy camera too!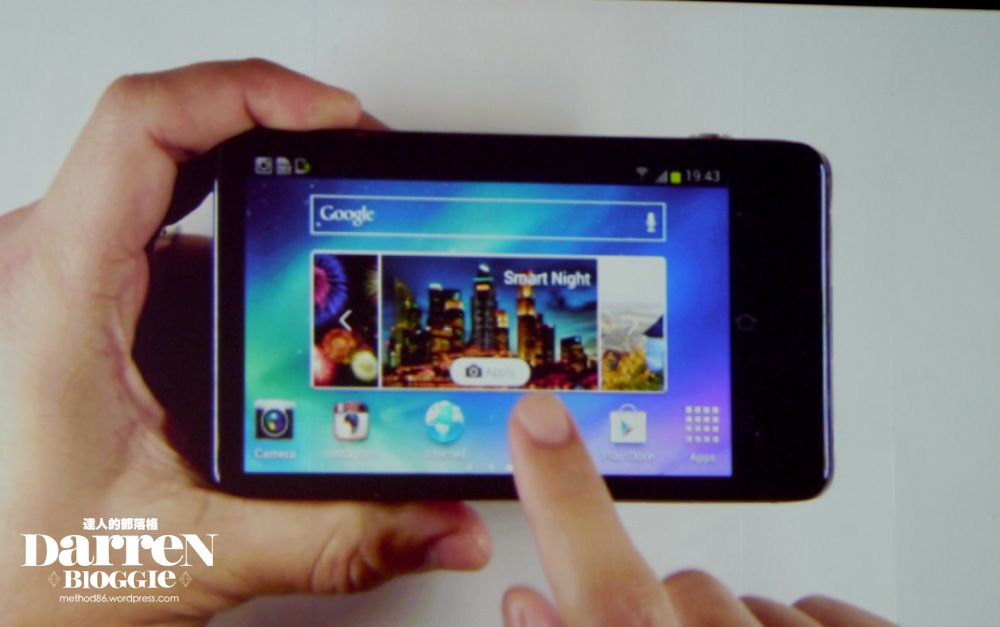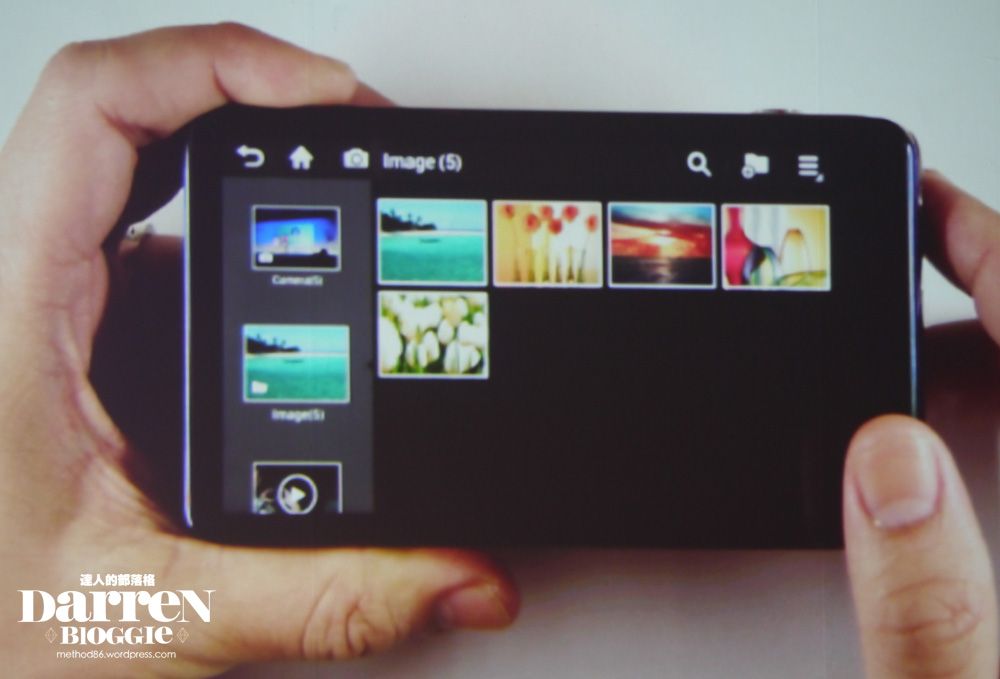 You can download your favourite apps on google play, directly onto your galaxy camera! how cool is that right?!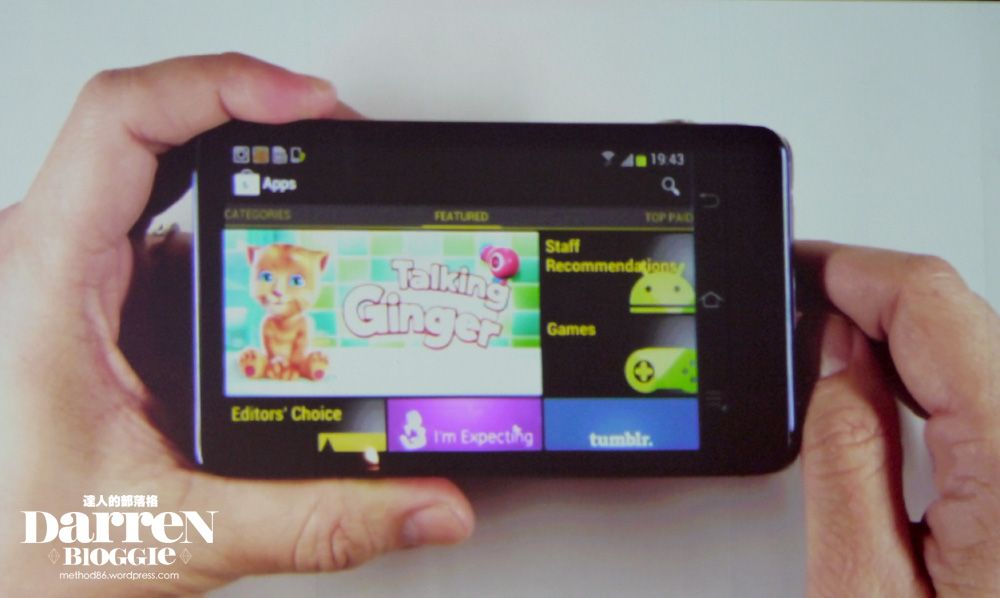 and now, introducing you the Samsung Galaxy Camera Ambassador, Desmond Tan!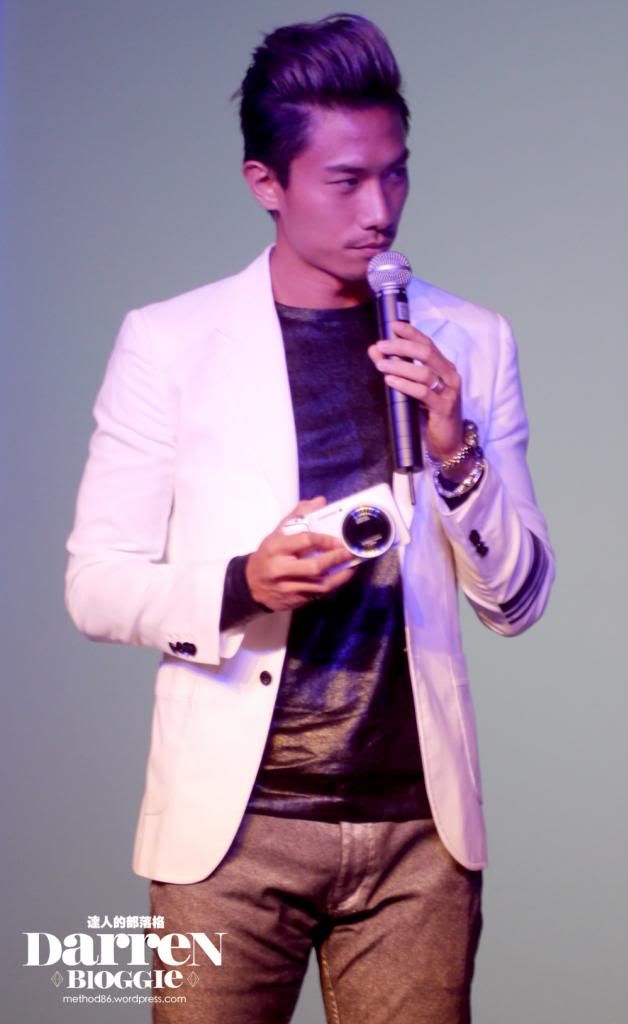 Demonstrating the ease of snapping and sharing instantly on the spot!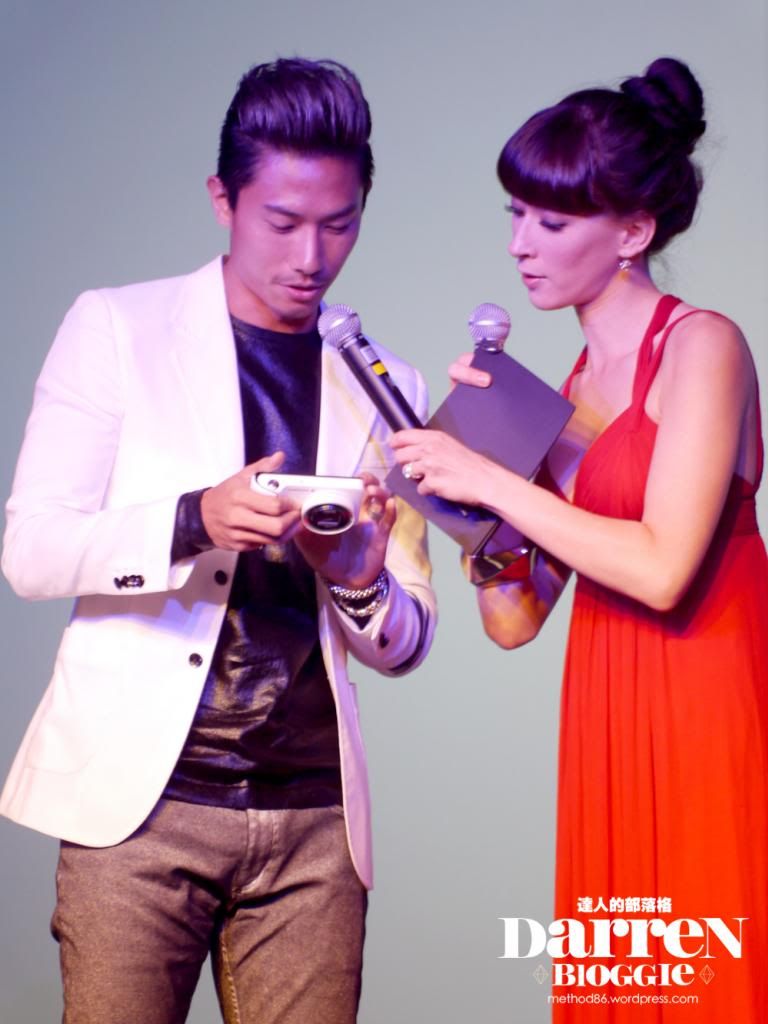 and TADAH~! snapped and shared on instagram!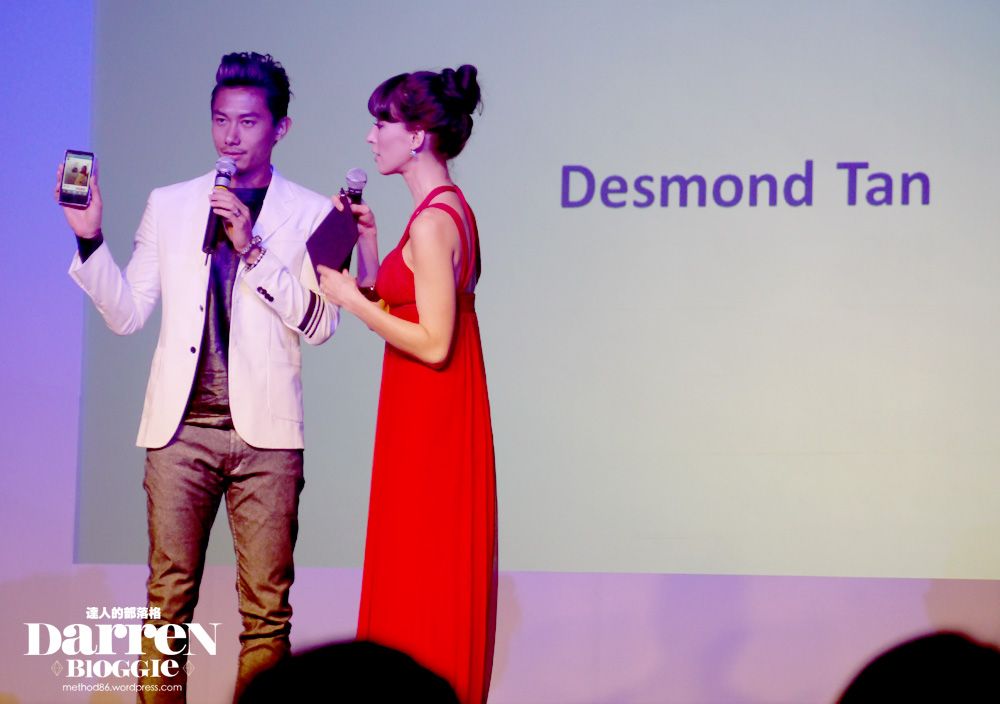 Other than showcasing the galaxy note 2, galaxy camera, we're also introduced to the latest "Tablet Laptop" too!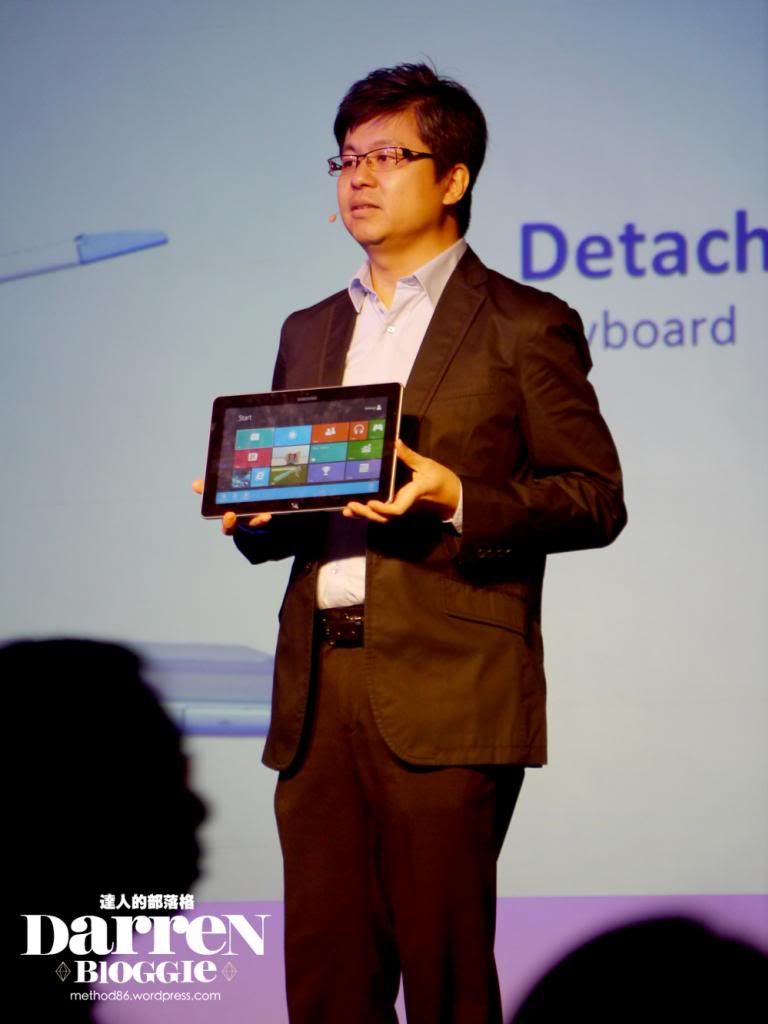 Olivia Ong even mesmerized the crowd with her angelic voice. Don't believe me, check out the full performance that i've recorded below.
[youtube http://www.youtube.com/watch?v=yzR1ujFzPZA?hd=1&w=853&h=480]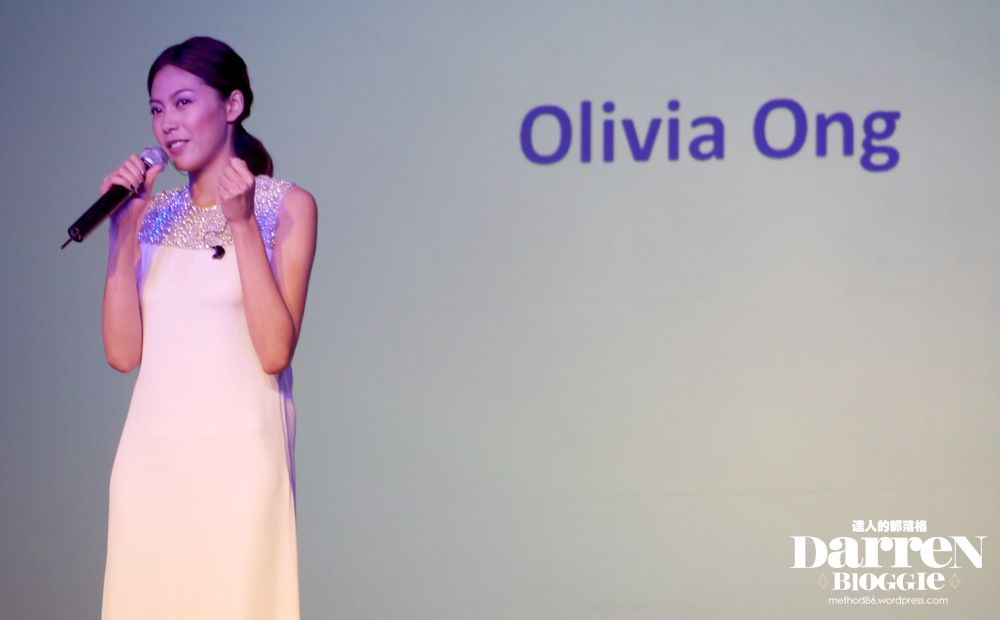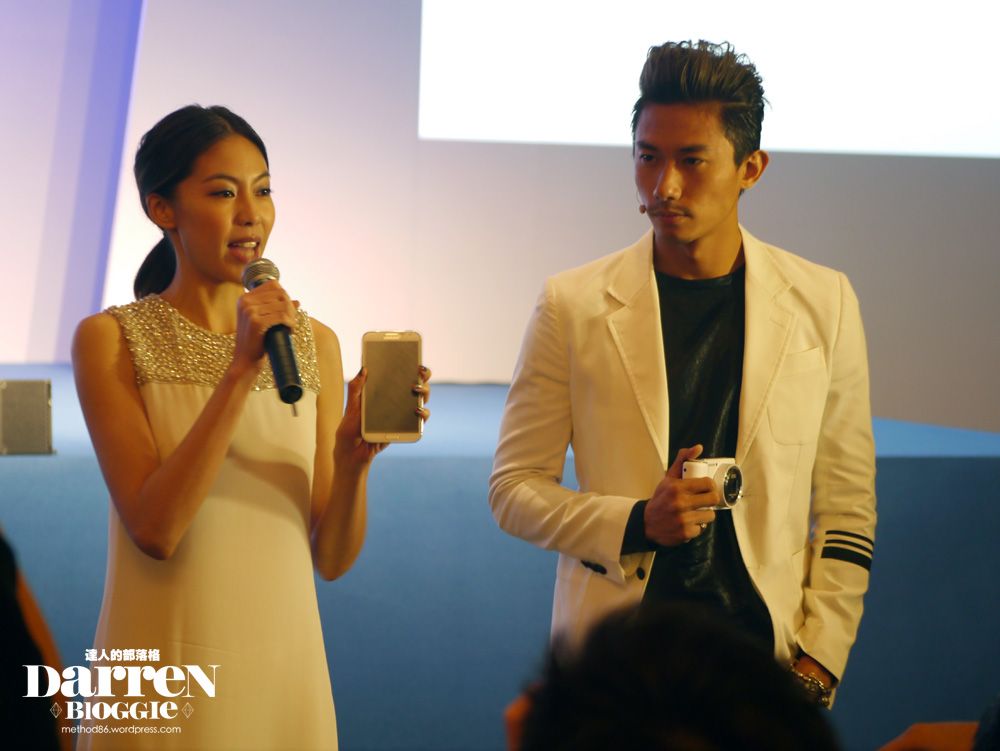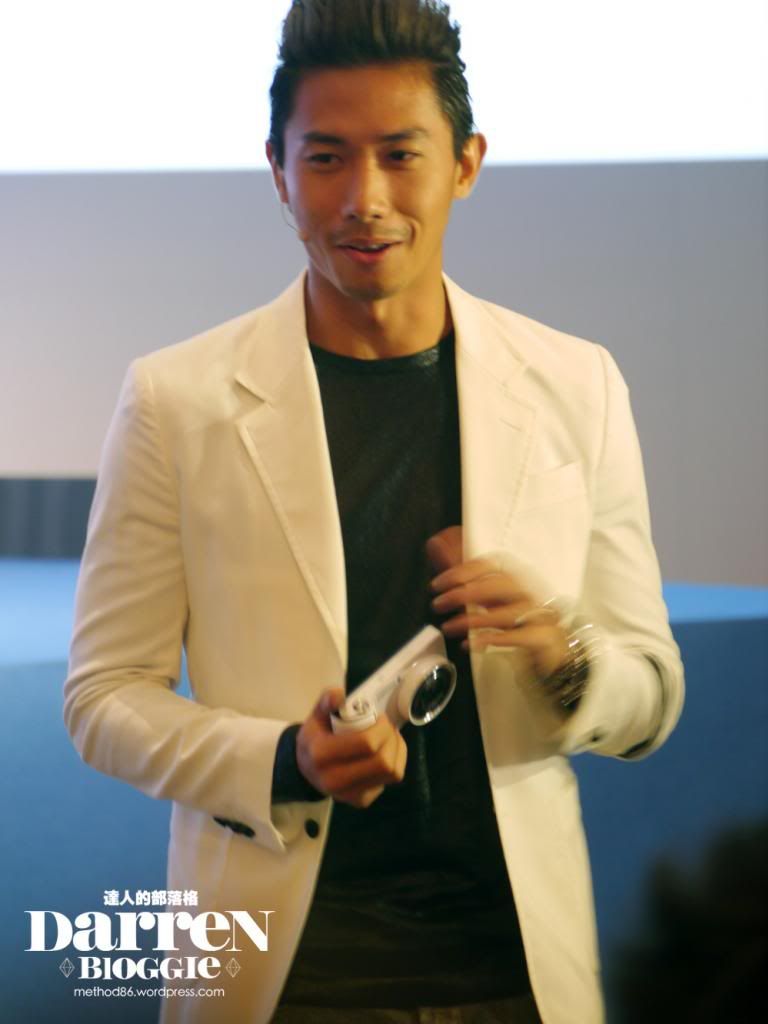 After the Q&A session with the ambassadors, we were guided down to the pavilion where we get to have a hands on experience with the products.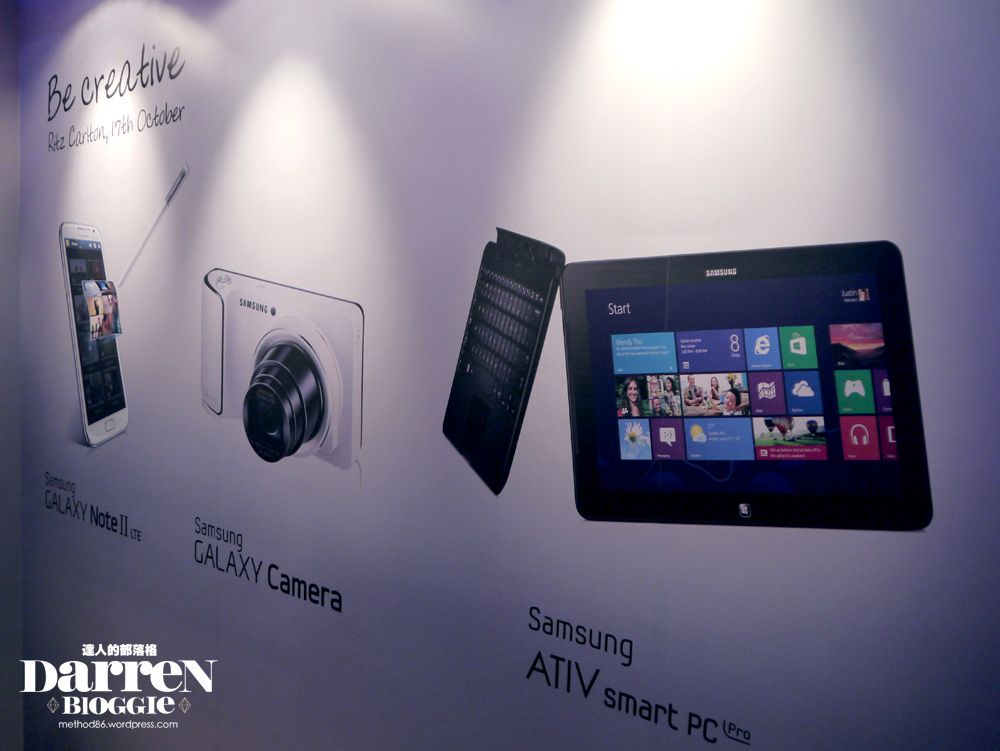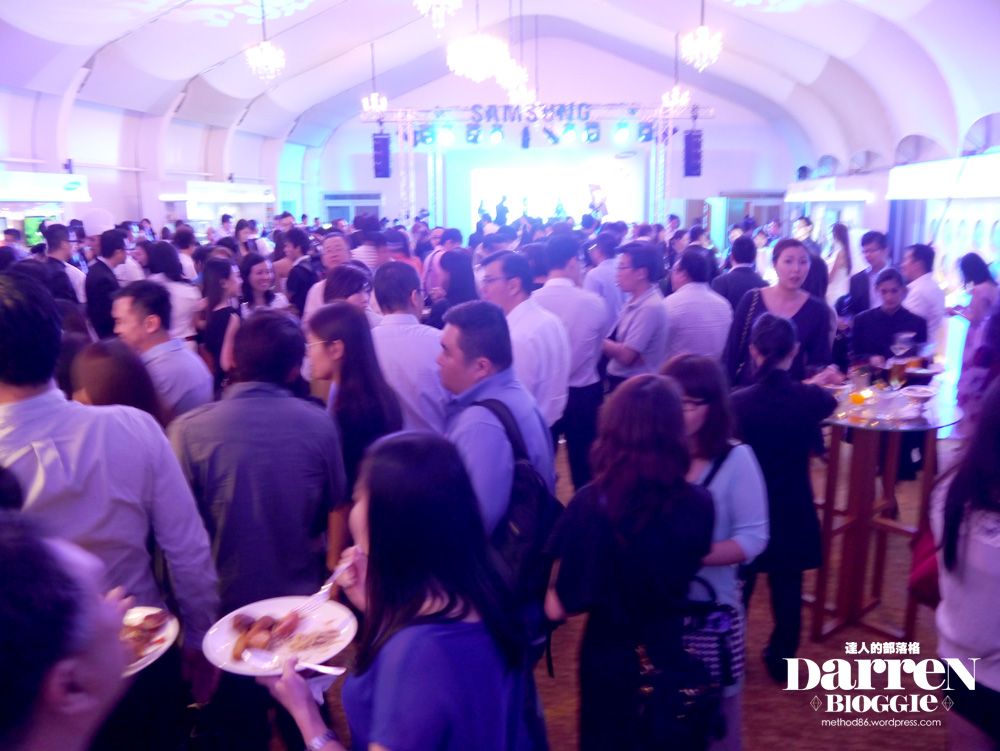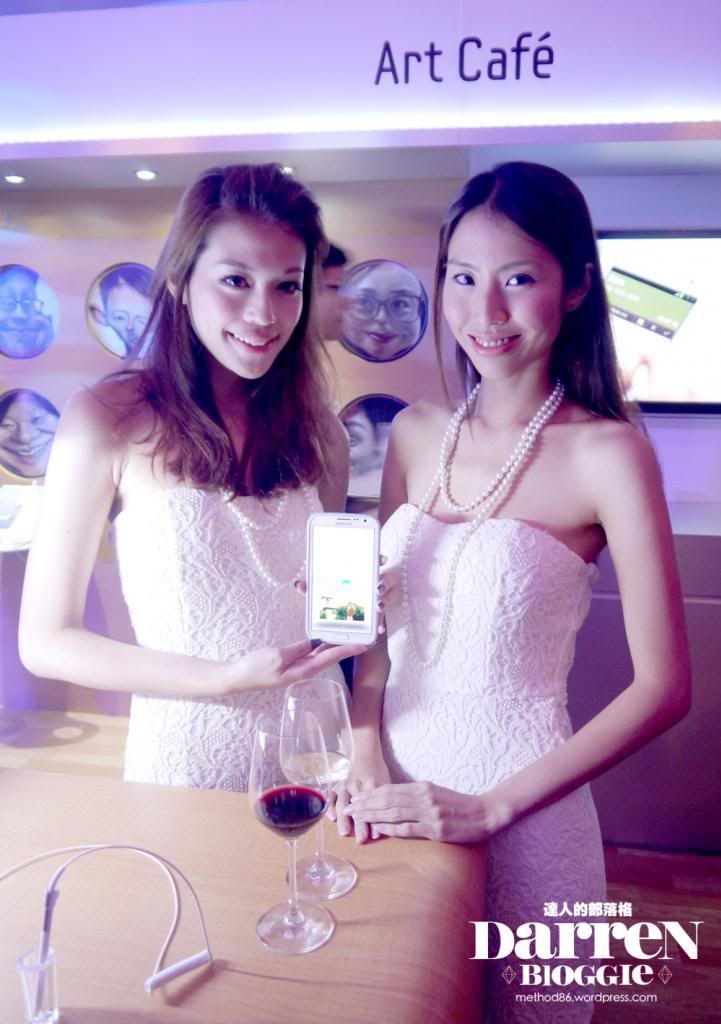 A Toast to a Wonderful Launch!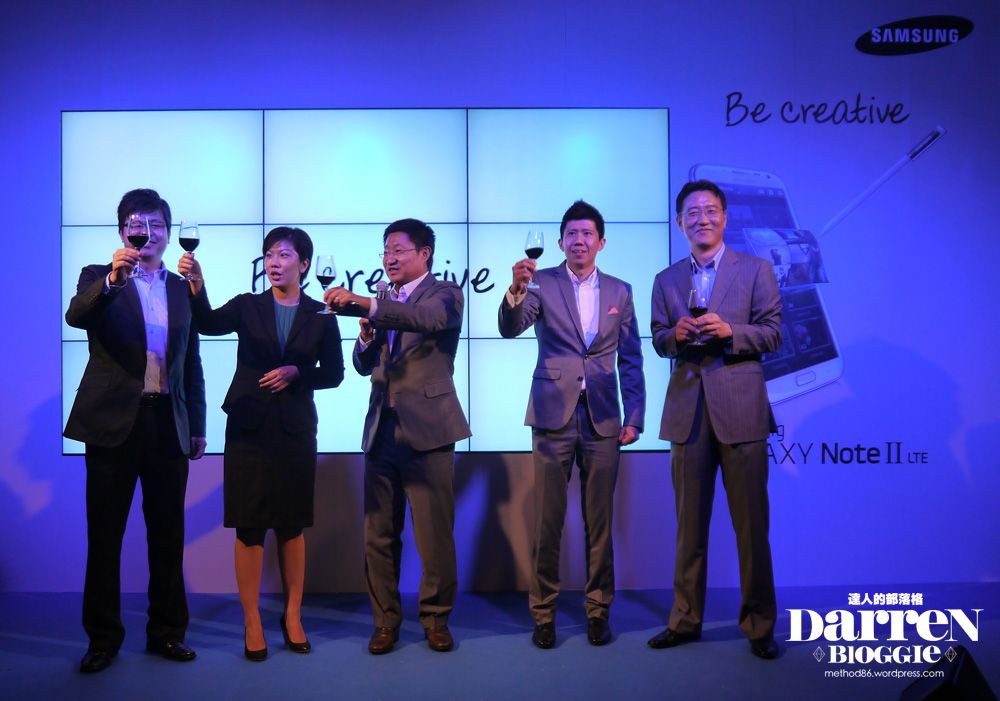 For those of you whom've pre-order/reserved your Samsung Galaxy Note 2 LTE online will be able to receive it today, 19th Oct! *check with the telecom operator where you've reserved with for more details*
As for me… i still got to wait for another year before i can get my Galaxy Note 2 as i just renewed my contract a few months ago to get the Galaxy Note. Aww~ how i wish i can have a Galaxy Note 2 now!!! To those of you whom are getting urs, LUCKY YOU!
ending with the only pic taken with Calvintimo and Darren Sim.