This festive season, the STAR WARSTM universe returns to VivoCity with the "ROGUE ONE: A STAR WARS STORY" interactive event at Central Court from 29 Nov – 18 Dec! From an impressive 8-metre tall AT-ACT Walker to fun interactive games and a broad range of merchandise that will make as great gift ideas for Christmas, you will not want to sit out on this great opportunity!
Be greeted by the awe-inspiring sight of an 8-metre tall AT-ACT Walker when you visit our ROGUE ONE: A STAR WARS STORY interactive event this season at VivoCity! Step into the STAR WARS universe through Rogue One Recon Mission – a virtual reality experience that takes you to the cockpit of an X-Wing Fighter. Jet through the STAR WARS universe at hyperspeed and manoeuvre around Imperial Forces before it all culminates in a dramatic reveal of the Death Star.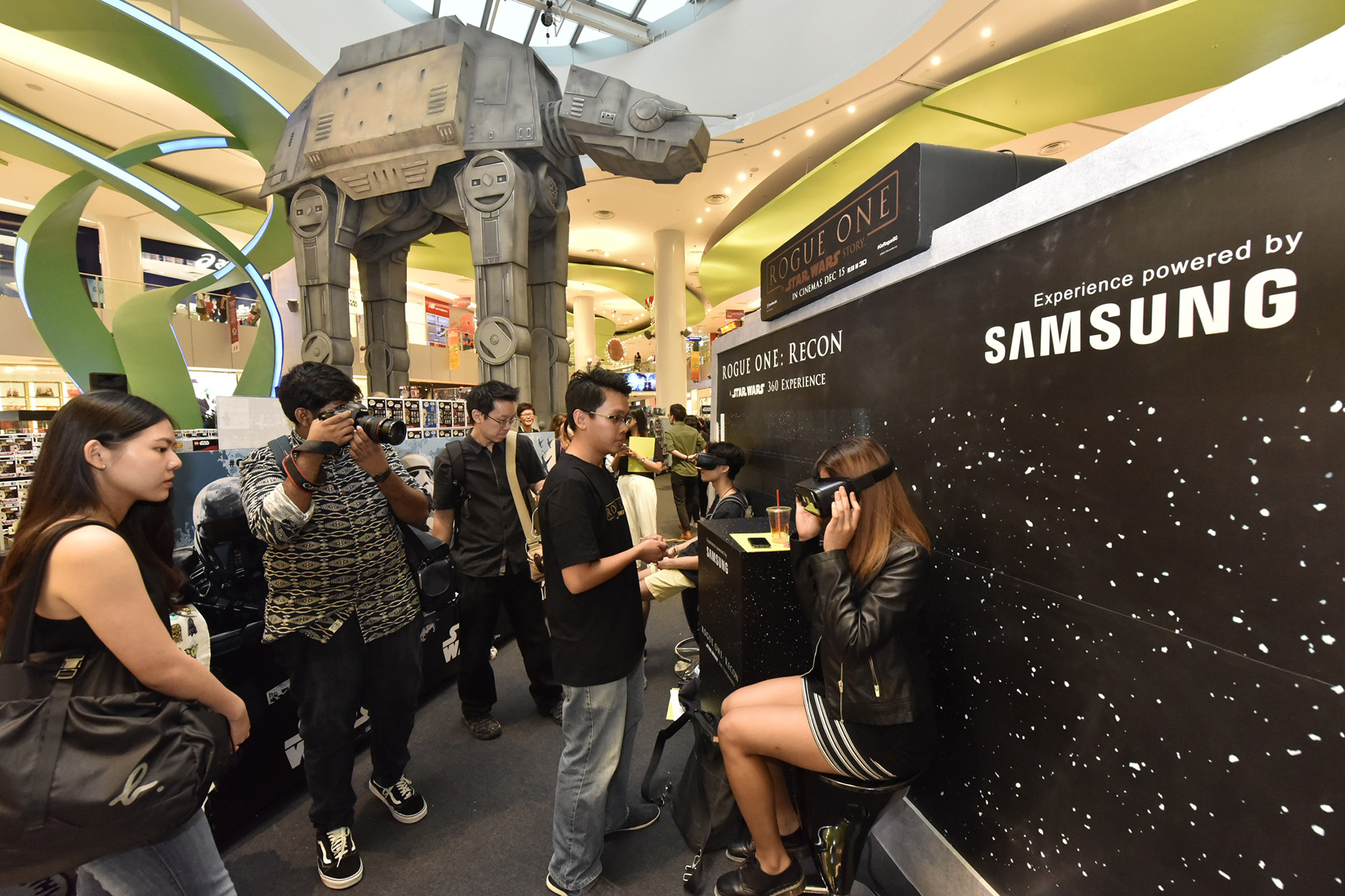 Prove yourself worthy of the Force and join in the fight with your favourite STAR WARS characters. Choose to fight for the Rebellion or Empire in STAR WARS: Commander, or collect and train characters from the STAR WARS universe in STAR WARS: Galaxy of Heroes at our game station! Plus, discover a wide array of movie memorabilia that you can call your own, and seize the opportunity to take photos with life-sized Death Troopers display!
29 Nov till 18 Dec 2016, Central Court B