Mid-Autumn festival is just around the corner, and Swensen's has the perfect seasonal offering for annual, warm familial gatherings filled with heartfelt conversations and vibrant lantern displays. This year, enter into the magical world of Swensen's Moon Treasures mooncakes in six irresistible ice cream flavors. Share this wonderful moment with your loved ones under the brightest moon beams of the year, as you indulge in these deliciously icy treats.
Swensen's latest Moon Treasures ice cream mooncake collection celebrates some of Singapore's most popular local palates, ranging from traditional classics to the latest trending flavors. In keeping with Swensen's passion to innovate and surprise with new offerings, the family restaurant introduces three exciting flavors – Salty Eggy, Coco Yammy and Aroi Milk Tea, bound to cool your taste buds and keep you satisfied after a hearty meal. Fans of their quintessential mooncake range can treat themselves to familiar, all-time-favorites like the Durian Royale and Sticky Chewy Chocolate.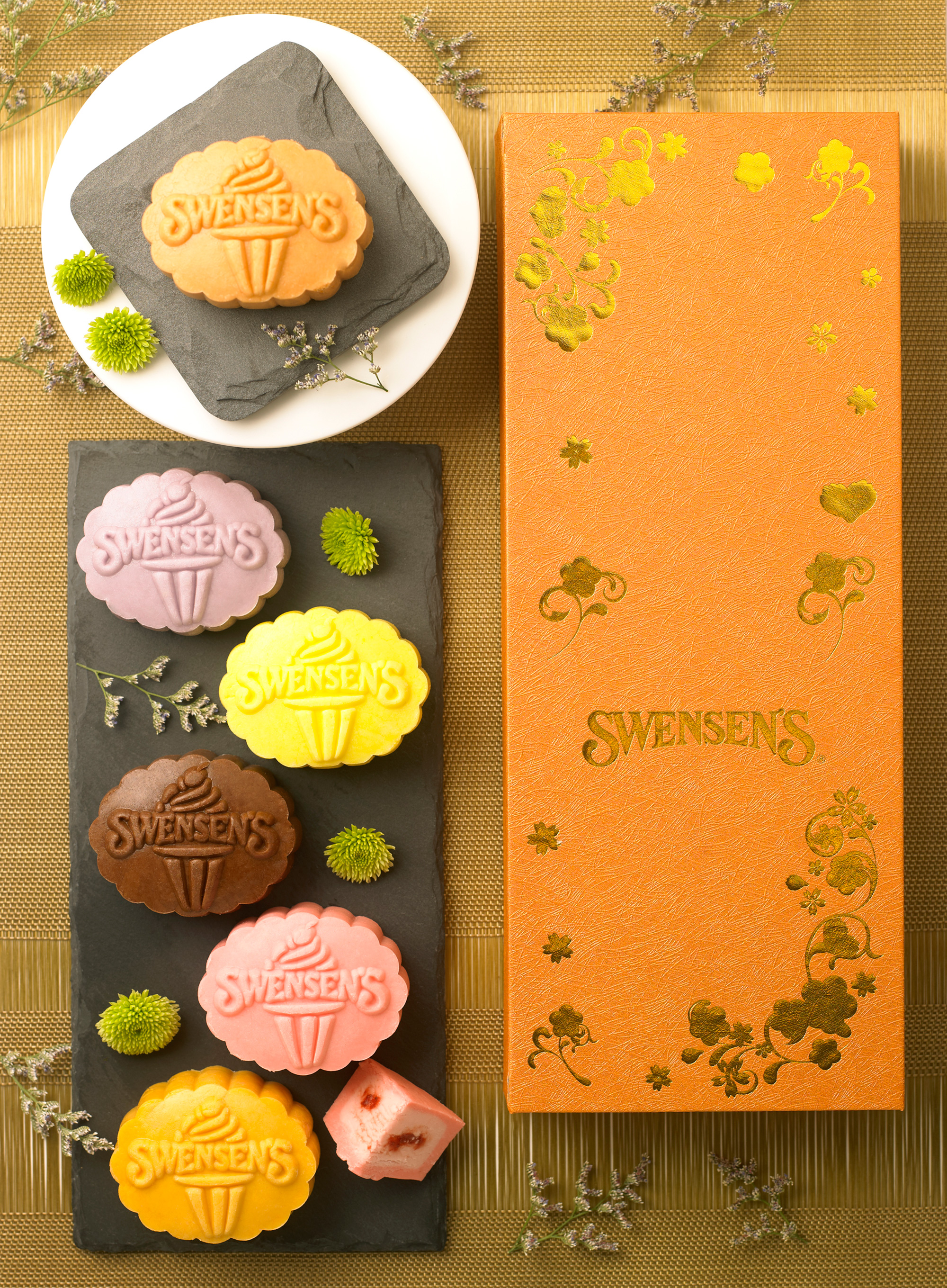 Swensen's Moon Treasures Mooncake Collection is priced at $35.80 (inclusive of GST) for a box of 4 (with any choice of flavors). Individual mooncakes can be purchased separately at $9.50 each (inclusive of GST).
Available from 1 August 2016 to 15 September 2016 at all Swensen's and Earle Swensen's outlets. No pre-orders are required.
Credit Card Promotions
Bank of China, Citibank, HSBC, Maybank, OCBC Bank, Standard Chartered Bank, and UOB cardholders can enjoy an early bird special of 15% discount between 1 – 31 August 2016, and a 10% discount thereafter until 15 September 2016.
Swensen's Cool Rewards & Kids' Club members can enjoy 20% early bird special between 1 – 31 August 2016, and a 10% discount thereafter until 15 September 2016.