Orchard Road Business Association (ORBA) is set to launch an all-new roving pop-up concept – NAO (Night At Orchard) – from May 2019, the first of many initiatives since taking over the management of event spaces along Orchard Road in April 2019.
Designed to enliven the pedestrian experience along Orchard Road, NAO takes place at different stretches of Orchard Road every first weekend of the month, showcasing the finest talents across fashion, arts, food & beverage and music with a different theme every month. Open till late, NAO aims to bring on a new and refreshing night-time visitor experience to Orchard Road while reinforcing the precinct's standing as a lifestyle destination for both locals and tourists.
In view to promote sustainability and part of the green efforts by ORBA, the canopy tables used by the retail vendors are made from recycled wood by local carpenters.
To be run as a pilot trial for eight months, the first edition of NAO takes place along the stretch between ION Orchard and Ngee Ann City from 3 to 5 May 2019. Open from 5pm – 10pm daily, over 30 artisanal makers and brands will be participating in NAO. Visitors may also look forward to exclusive culinary offerings by popular brands such as Old Chang Kee and Michelin-starred restaurant Shisen Hanten by Chen Kentaro.
#LiveNAO
More than just a shopping or dining destination, Orchard Road encourages creative expressions through music and art by providing the urban space where the creative meet. With the increasing trend of young buskers taking to the streets of Orchard Road, NAO aims to be the home for promising and quality busking acts in Singapore.
The Line-Up
The music program is presented over the weekend by the likes of Codie Loh, Yeo Ming Jun and Raphael Leong, as well as Winner of Mediacorp's "One Moment of Glory", Jill-Marie Thomas. Singer-actor Gavin Teo, the self-taught guitarist scouted by Mediacorp's reality show, Hey Gorgeous with covers on his YouTube channel in English, Mandarin and Korean will also make his appearance.
#EatNAO
Reflecting the nation's passion for food, NAO showcases a range of delicacies from street food to Michelin-starred culinary creations and a whole line-up of food trucks. In celebration of the first edition of NAO, visitors may look forward to savouring some of the exclusive culinary offerings, only available at NAO.
Mandarin Orchard Food Truck
The food truck from Mandarin Orchard Singapore featuring the signature Chen's Mapo Tofu Don from their two Michelin-starred restaurant, Shisen Hanten by Chen Kentaro hits the street of Orchard Road, bringing fine dining food options to NAO at exclusive prices.
The Travelling C.O.W (Chef On Wheels)
The Travelling C.O.W, Singapore's first mobile food truck, has been serving classic and fusion bistro fare on the go since 2012. Be the first to sample their new truffle inspired delights at NAO!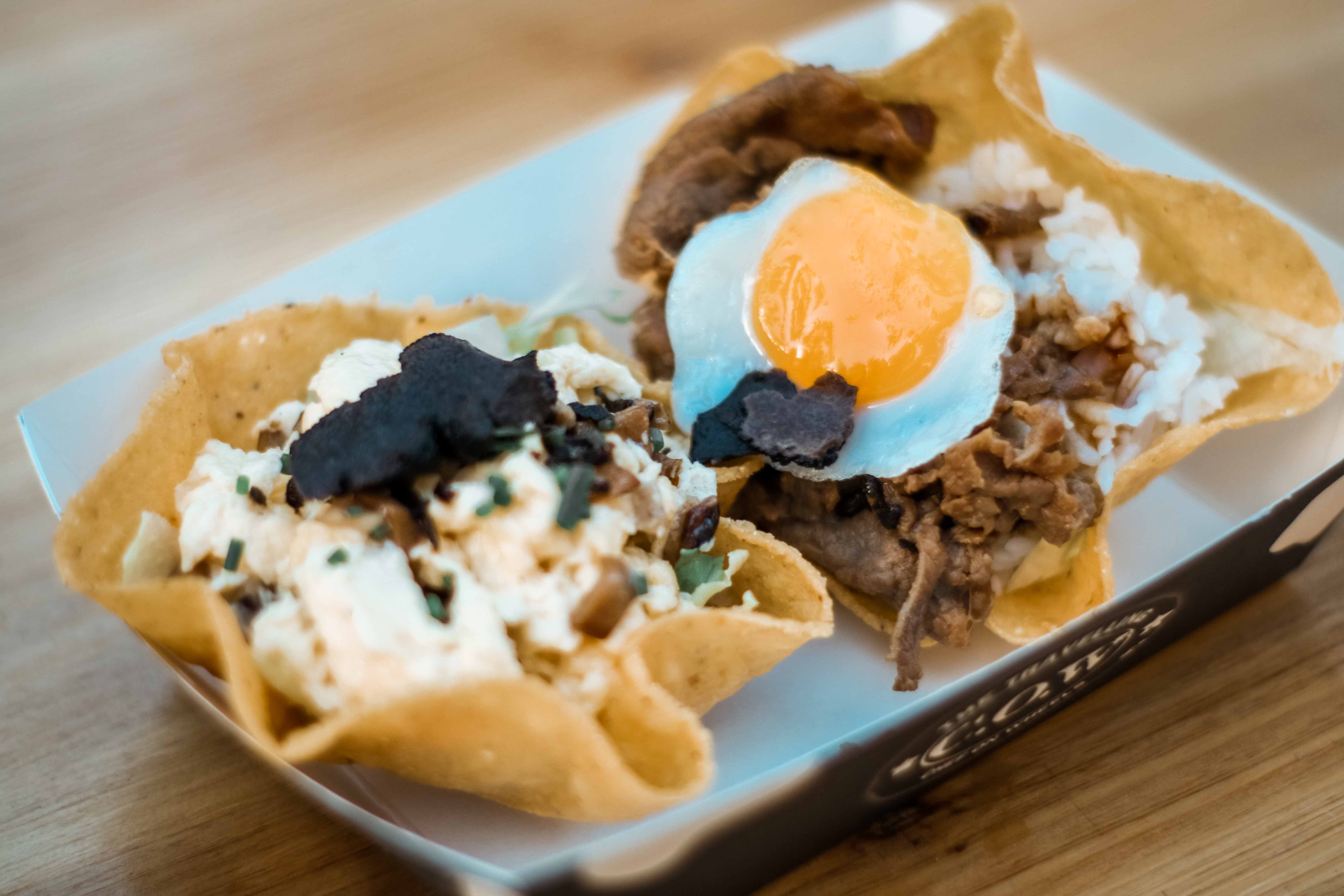 Coffee Bandits
Catch Singapore's Coffee Food truck – COFFEE BANDITS, serving specialty coffee and bubble tea with grilled to perfection grilled cheese sandwiches.
SawadeeCup
Singapore's first 100% Muslim Owned Food Truck offering Thai Fusion snacks and dishes to keep your tummy happy! Our signatures include Cha Yen – Thai Milk Tea as well as Thai Basil Chicken Aglio Olio!
Old Chang Kee
Local favourite, Old Chang Kee, brings their puff snacks in their food truck. The all-new variant, Mala Chicken O', and seasonal variants, Nasi Lemak O' and Chili Crab O' are available at the event, together with other skewer snack options!
#ShopNAO
The curated market at NAO displays an array of unique craftsmanship by local designers and crafters ranging from fashion to artisanal fragrances and even local snacks. Visitors may shop for exclusive products such as Mother's Day Brush Set by 13rushes, Forest Orchid Oolong Tea by Zeroplusone, exclusive bag designs by The Everyday Club and WEAREMADD.
The 1925 Brewing Co
The local brand first began as a microbrewery and restaurant with four 600-litres beer tanks residing at the ground level behind the bar. The founders believe strongly in preserving their Singaporean Teochew heritage and culture.
Each cup is selling at $8.00 that includes Yellow Van Pale Ale (4.8% alc.) and Liang Teh Lager (4.25% alc.), which the latter is selling at an external event for the first time!
oasis:skin
Vegan and organic skincare freshly made in Singapore, oasis:skin features handmade products such as soaps and clay masks that are sustainably harvested from nature, gently cleanses the skin and nourishing it with a good dose of vitamins and antioxidants. A definite boost to one's beauty regime!
NAO – Night at Orchard
Every first weekend of the month from May 2019
5:00 pm to 10:00 pm
Pedestrian Walkway between ION Orchard and Ngee Ann City
For the latest updates on NAO, visit www.orchardroad.org or Instagram account @orchardroad.sg
for more information.