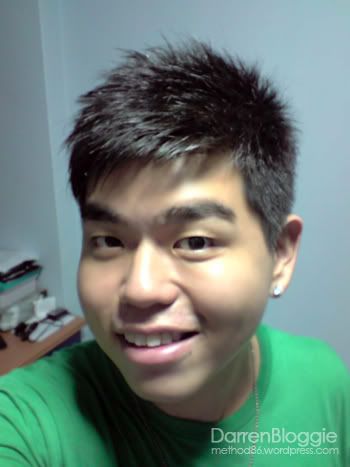 Today was a full scheduled day for me.. Early morning went out with my mum to Chinatown to buy some hair treatment lotion.. this shop named ocean sells lots of daily necessities from shampoo to facial wash and facial cream. everything that u need to make yourself looks better and personal gromming. Woo and the price there are relatively cheaper that those you bought from supermarket or shopping malls. Looks like i'll be visiting there soon again for my facial wash. hahaha.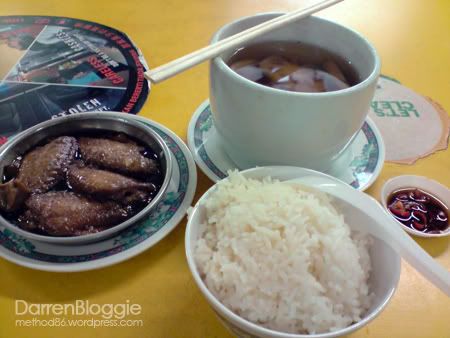 After that, we had lunch over there.. ordered this Lotus Root Pork Ribs Soup 莲藕排骨汤 and Oyster Sesame Chicken Wings 蚝油鸡翅 with rice. Nice. hehe.. my mum ordered Yong Tau Foo as usual haha.
Proceeded over to the DIY shop and bought some accessories back for the making of my mum's handphone key chain. After that, we took a bus to amk and saw my aunt on our way to their house.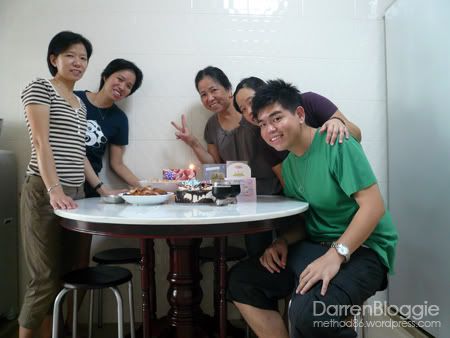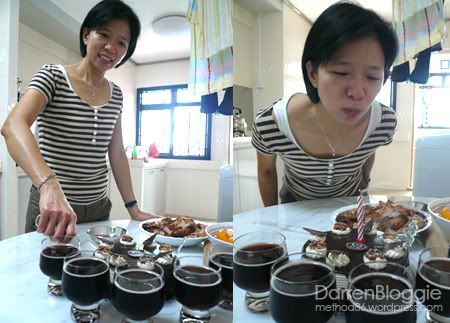 Celebrated the 1st part of my 2nd aunt's birthday with roasted honey chicken, a chocolate coffee hazelnut cake from prima deli and a bottle of sparkling juice. The cake was nice~ crunchy chunks of hazelnut between the layers of cream and cake, with the strong aroma of coffee.. wooo great!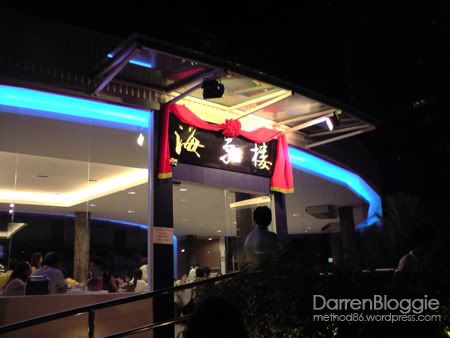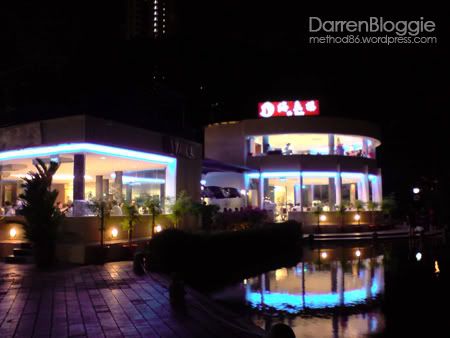 The 2nd part of the celebration was a dinner out. This time round, we went for the very well-known taiwan porridge in singapore, The Oasis 海京楼,which was previously located by the bay beside the singapore indoor stadium. Due to a upgrading plan, the place was demolished and they've relocated themselve at toa payoh garden. When we reached there, we needa queue and a number was given to us.. but luckily, we didn't wait for too long for our turn..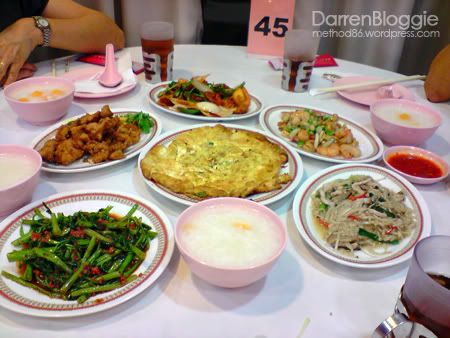 Ordered alot of dishes and we actually ate 3 pot of porridge with an average of at least 3 bowls of porridge from the 5 of us. haha.. the porridge is just fantastic. the sweet potato cooked together with the porridge was so soft that it actually melts in your mouth.. yummy~! and not forgetting dessert as well hahaha…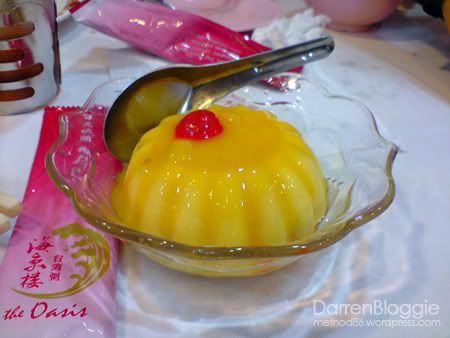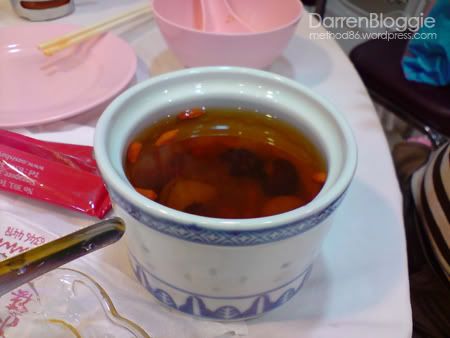 Guess how much we spent in total for this dinner? $79.45.. which means ard $16 for each of us. quite cheap right? hahaha..
Alright, going to bed soon as tomorrow will be another busy day i guess. going to collect the club tees tomorrow for friday event.. hehe.. so excited about it la hahahaha!!!