Get ready to go over the moon with a selection of luscious mooncake flavours from Mandarin Orchard Singapore. Beautifully packaged in lush bright red custom-designed boxes, with baby blue individual boxes encasing each morsels of delight, the mooncakes make the perfect gift for family, friends, and business associates.
Ardent fans of the hotel's mooncakes will be thrilled that the hotel has maintained their recipe for the ever popular Baked Mooncake with Single/Double Yolk and White Lotus Paste (单/双黄白莲蓉月饼). For the health conscious, a lower sugar variety is available with the Baked Mooncake with Macadamia Nuts and Low Sugar White Lotus Paste (低糖夏果白莲蓉月饼).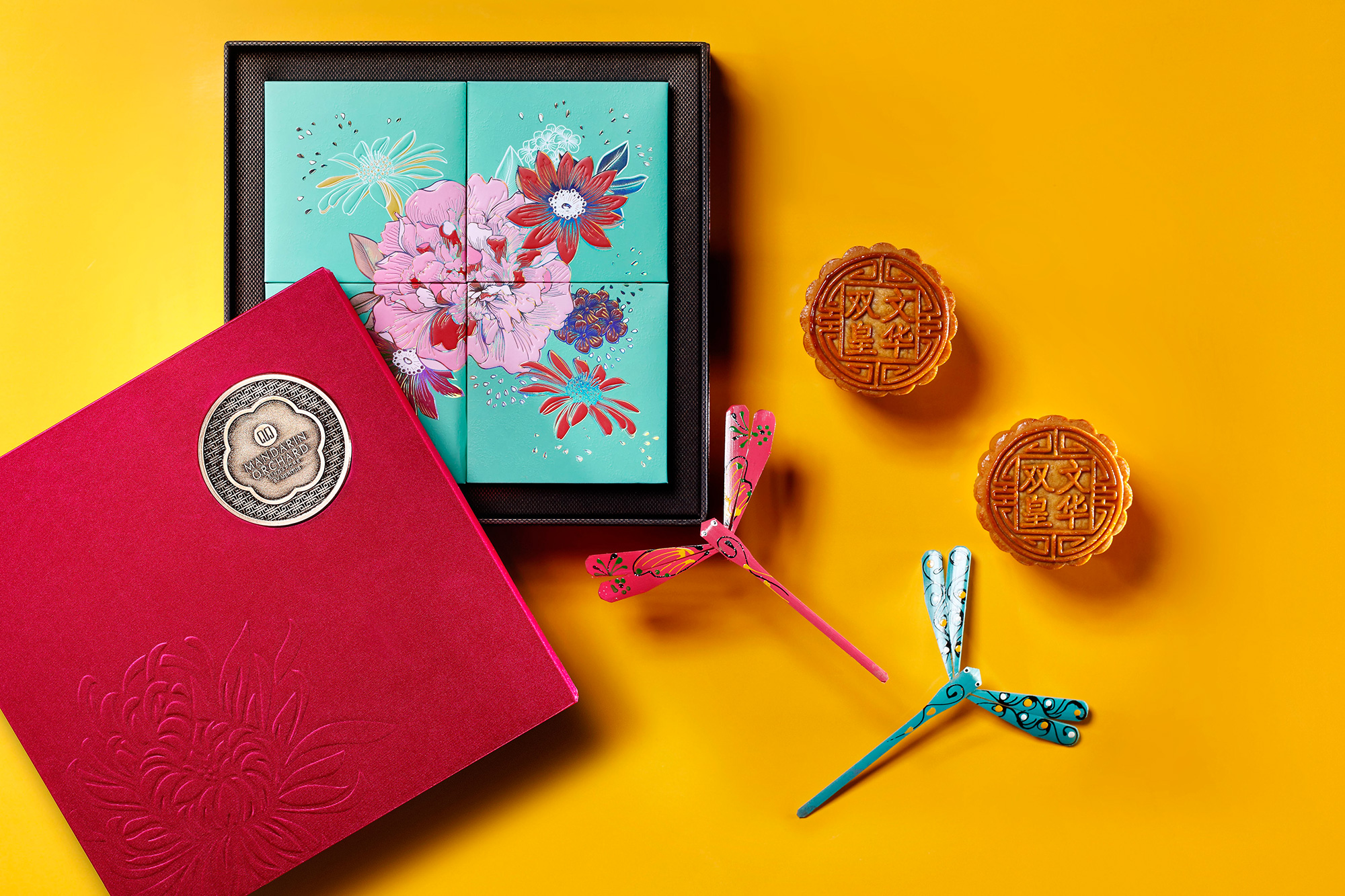 Go the whole hog with their signature Baked Mooncake with Mixed Nuts and Jamón Ibérico (伊比利亞火腿五仁月饼), upping the traditional recipe with premium Spanish ham. Alternatively, the Baked Mooncake with Azuki Red Bean Paste and Pine Nuts (日本红豆沙松子月饼) will satisfy even the fussiest vegetarian.
With the popularity of salted egg yolk at an all-time high, the hotel introduces this year's new snow skin flavor, Mini Snow Skin Salted Egg Custard with Manuka Honey Corn (迷你冰皮奶黄麦卢卡蜜玉米月饼). The subtle taste of the salted egg custard is beautifully balanced with the sweetness of the corn and Manuka honey, encased in fluffy snow skin.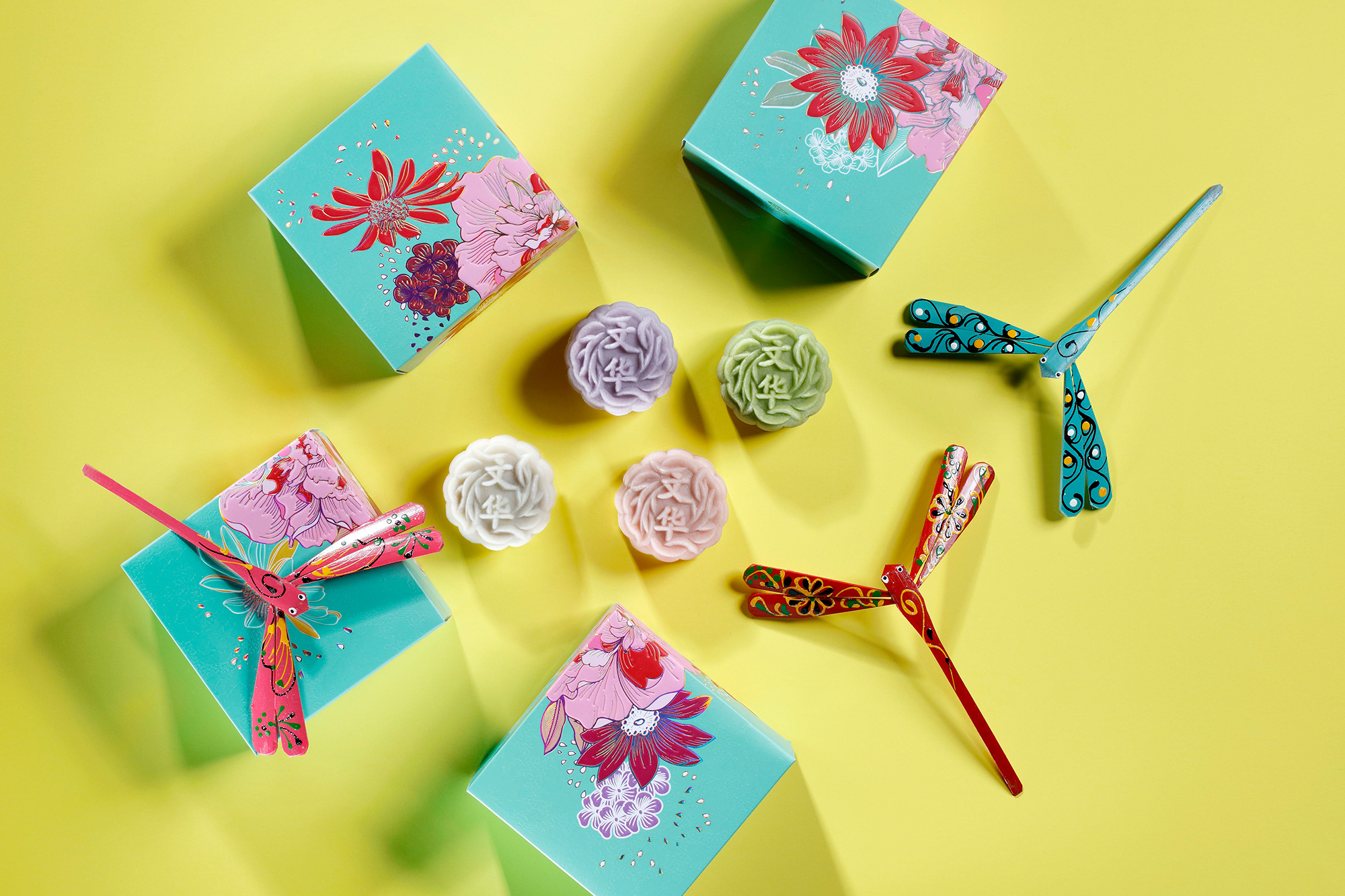 Last year's new flavour, Mini Snow Skin Red Wine Cranberry Paste and Yuzu Lemongrass Mooncake (迷你冰皮红酒蔓越莓与柚子香茅月饼) makes a return due to popular demand, together with all-time signature favourite, the Mini Snow Skin Lychee Martini and White Chocolate Mooncake (迷你冰皮荔枝马丁尼朱古力冰皮月饼), containing a smooth creamy filling with a hint of Martini encased in luscious white chocolate, all enveloped in a white pillowy–soft snow skin.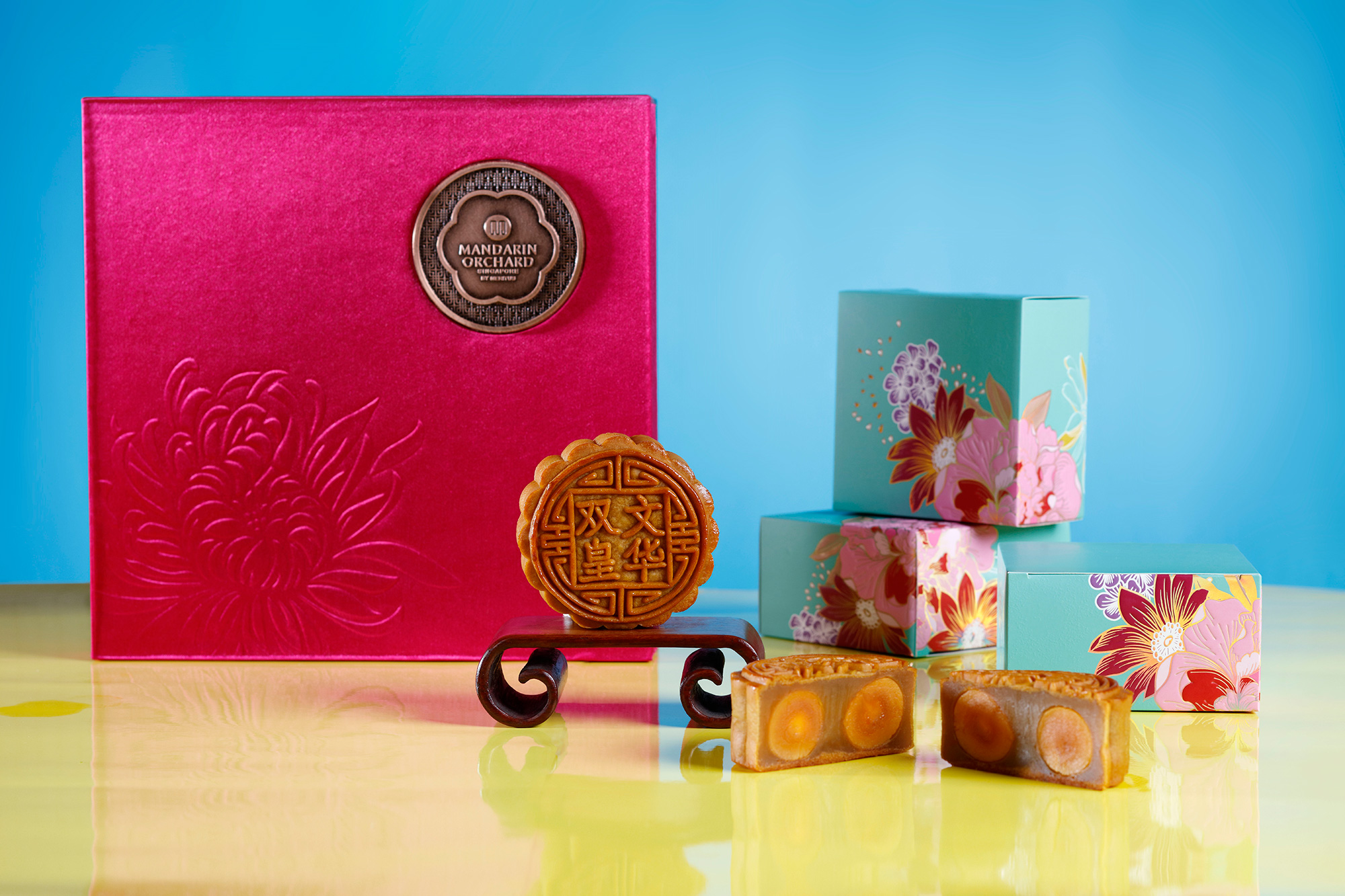 These yearly treats come in a box of four for baked mooncakes and box of eight for the snow skin variety, either in single or assorted flavours. The mooncakes will be available at the hotel's Festive Counter at Level 1 Lobby and also at six other locations all over Singapore.

DBS/POSB credit card holders will receive 25% discount for purchases during the early bird period between 1 and 15 August and 20% discount thereafter. All other credit card holders enjoy 20% and 15% off respectively. Discounts are only available at the hotel's Festive Counter.

For orders or enquiries, please call 6831 6320/6262 or email festivedesk.orchard@meritushotels.com.

[edgtf_button size="huge" type="" text="CLICK HERE TO DOWNLOAD BROCHURE" custom_class="" icon_pack="font_awesome" fa_icon="" link="http://darrenbloggie.com/wp-content/uploads/2016/07/MOS_Mooncake2016_Brochure.pdf" target="_blank" color="" hover_color="" background_color="" hover_background_color="" border_color="" hover_border_color="" font_size="" font_weight="" margin=""]