The recently launched iPhone X boasts a wide array of features and details that are poised to amaze and set hearts aflutter. To celebrate this new generation of iPhone, Lamch & Co presents a selection of carefully curated iPhone X cases from Benjamins, CaseStudi, Mujjo, Nomad, So Seven, and M.CRAFTSMAN.
Yes, you read that right. That's 6 fantastic brands in total, for the newly released iPhone X.
BENJAMINS
Established in Milan, Italy, Benjamins is a young label specialising in the designing and development of smartphone and tablet covers – with a laser-sharp focus on quality and style.
For the latest iPhone X, Benjamins proudly presents its embroidered hard case, which showcases boldly-coloured and flamboyant motifs in the forms of flowers, a snake or a tiger. Claim your individuality, and adorn your iPhone X with the emblem of your choice!
Benjamins' boldly-embroidered hard cases are available for $49.
CASESTUDI
CaseStudi features a wide variety of iPhone cases, catering to the different needs of different iPhone users. To keep your iPhone well-protected, all CaseStudi cases are tested to be able to protect the iPhone from a (terrifying) 6.6 Feet drop. Not only that, the Camo Series, with its ruggedly handsome camo prints and matt neutral colours, have a winsome demeanour that would delight the adventurous iPhone users out there.
For print lovers, CaseStudi features a wide range of gorgeous prints on its phone cases. For those who refuse to compromise great style for function and safety, CaseStudi's print series would be right up the alley!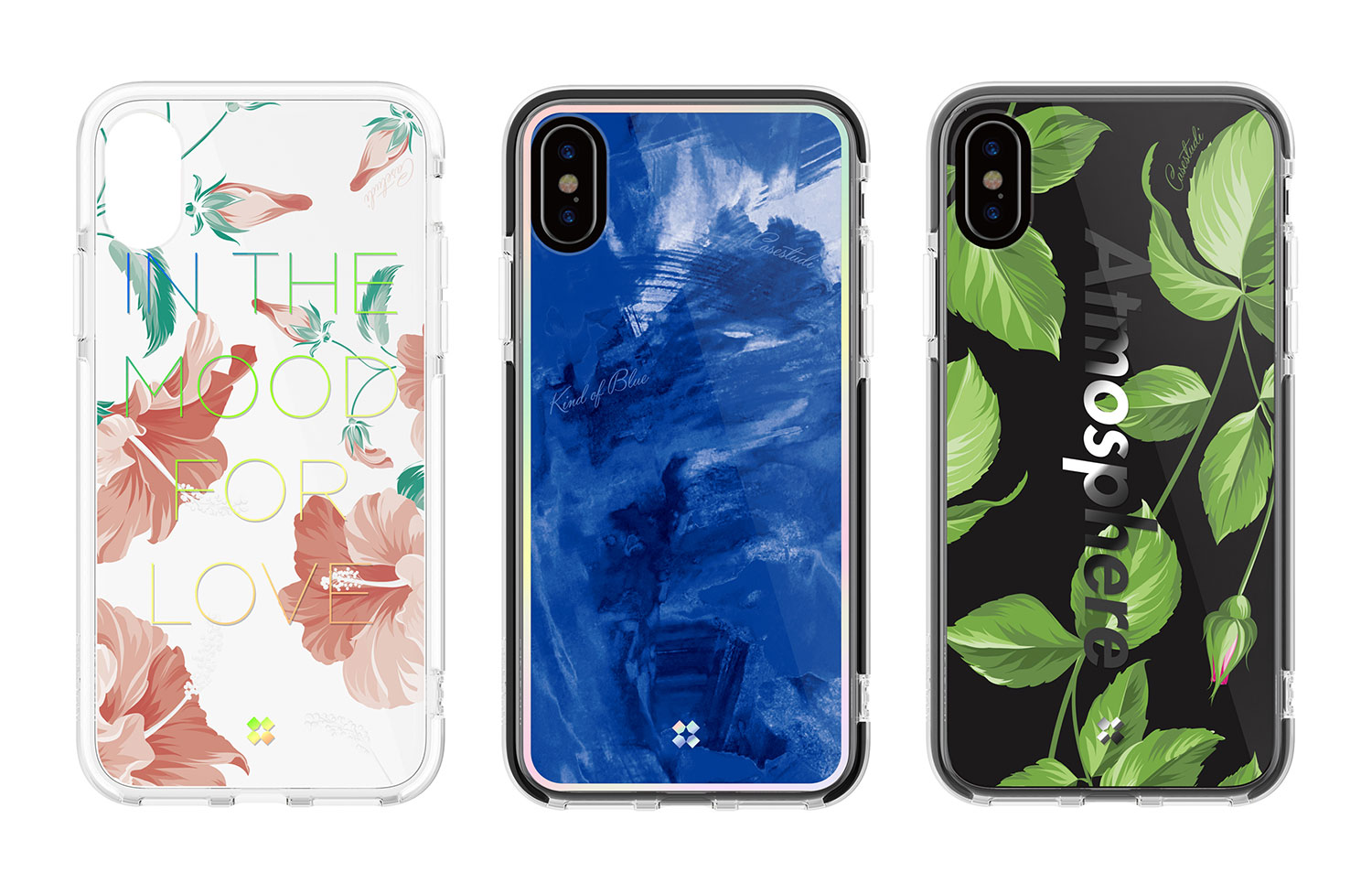 As for iPhone users who hanker after a hearty dose of minimalism, the Explorer series would be the case of choice. The Explorer cases are decked out in monochrome colours, classic tones that instantly rev up the subtle sophistication, and perfect for every time, from day to night, office to party. Though ultra-thin, the edge-to-edge protection ensures optimal coverage from dinks and falls, while ergonomic cut-outs still allow full access to all ports.
CaseStudi's Tiger Camo and Urban Camo, Explorer and Floral cases are available at $39.
MUJJO
Mujjo, an emerging Dutch designer label and the pioneer of iPhone leather wallet cases, celebrates the arrival of iPhone X with four cases designed specifically for functionality and form. The cases feature Mujjo's premium quality signature leather in its instantly recognisable colours, black, tan, grey, and a newly launched shade – olive.
The Full Leather Wallet Case for iPhone X wraps the iPhone in its premium quality leather that accentuates rather than conceal the beauty of the new iPhone.
The Leather Wallet Case for iPhone X boasts a pocket that can hold two to three of your essential cards – such as ATM, ID and EZLink cards – in one sleek package that feels barely larger than the iPhone itself.
The Full Leather Case for iPhone X retails at $75, while the Leather Wallet Case for iPhone X retails at $79.
NOMAD
Minimalism and practicality – ideas that define Nomad's design stories. Aptly reflected in their wide range of iPhone cases, Nomad presents its hallmark traditional leather and folio leather cases, burnished with a heritage rich in thoughtful design.
For the iPhone X, Nomad's signature Traditional Leather Folio case features a cardholder on the underside of the folio portion, enabling users to conveniently store away their essential cards.
The Clear Leather Folio case comes with a clear backing, enabling one to showcase the lustrous design of the iPhone X. Complete with a minimalist wallet, this sleek case is made of high grade polycarbonate fused to a rubber TPE bumper, which provides full perimeter and screen protection.
The Rugged Leather Case for iPhone X is fully made up of premium vegetable tanned Horween leather that develops a rich patina through extended use. Its sheen is unparalleled and is unique for each and every case.
The newly launched Wallet Leather Case for iPhone X is built from protective polymer and traditional leatherwork which can hold 2-4 essential cards at its back.
A combination of soft microfiber lining and Horween tanned leather, the Clear Leather Case for iPhone X cushions your iPhone without compromising on style and functions.
Nomad's functional cases retails at $69 for the clear leather case, $79 for the Rugged, Wallet and Clear Folio cases, and $89 for Traditional Leather Folio Case for iPhone X.
SO SEVEN
Delve into the depths of Tuscany with the Carrare collection which features iPhone cases swirling with marble patterns and donned in pastel colours. These cases are perfect for energetic, vivacious and vibrant iPhone users, who would like to portray their enthusiasm via their iPhone cases.
Another collection, the So Seven's Rio collection, will transport one to the tropics in Brazil. Brightly coloured, the cases in the Rio collection will grab the attention of others with its multi-hued fauna and floral prints, even from miles away.
So Seven's vibrant cases for iPhone X retails at $39.
M.CRAFTSMAN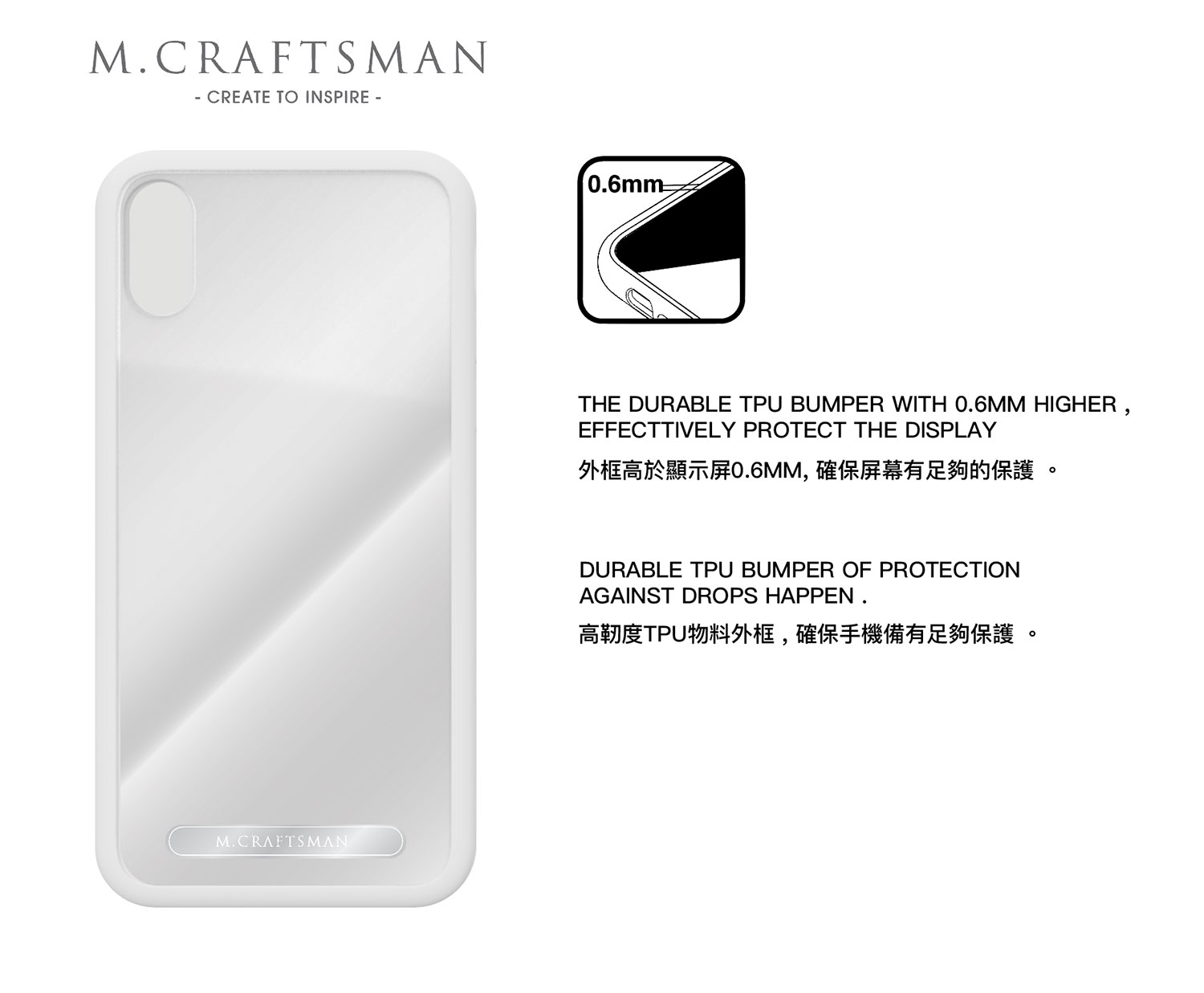 A rapidly growing brand in Europe, America and Asia, M.CRAFTSMAN produces quality cases with a focus on minute details, and imbues in them a tasteful touch of modern classic aesthetics. The Nudie series comes with a clear backing that is simple and contemporary at the same time.
The Nudie for iPhone X comes in 2 simple and classic colours – clear and black. Made of transparent matt TPU with crystal clear PC, this iPhone X case showcases the sleek finishing of your iPhone, and at the same time, provide more-than-adequate protection for your iPhone.
The Nudie Diamond Cut for iPhone X comes in Matte Clear and Black which is drop tested from a height of 1.5 metres. In addition to that, the case is anti-UV and anti-fingerprint, which makes this case incredulously easy to care for. The TPU material is made in Germany and AF cooling helps to minimise the occurrence of your iPhone X overheating.
The Nudie and the Nudie Diamond Cut for iPhone X retails at $39 and $49 respectively.
With the wide variety of cases available in Lamch & Co, it is no excuse not to own a case that you truly like. Express your individuality through Lamch & Co's expansive range of unique and fashionable iPhone Cases!
CHRISTMAS GIVEAWAY ON DARRENBLOGGIE'S FACEBOOK PAGE!
We are giving away 3 iPhone X Case to 3 lucky readers on Darren Bloggie Facebook Page! Refer below for more information.