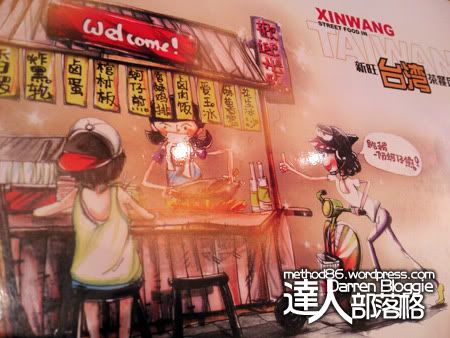 Simply attracted to the illustrations:)
Lunch on saturday with rachel and jac at the newly opened Xin Wang Taiwan Cafe 😀 They sell taiwan food instead of the normal hongkong cafe-styled of food. Therefore, we ordered quite a few side dishes 🙂 looks like we are the only table filled with lots of dishes LOL~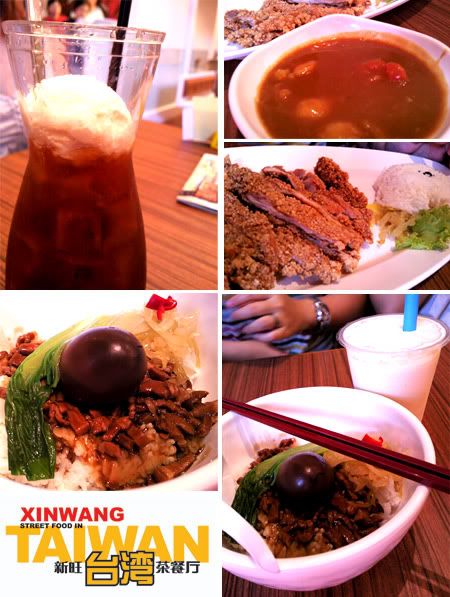 I ordered the 台湾卤肉饭, one of my all time favorites hehe, but i think the one i ate in taiwan taste better. The rice is abit too soggy. Rachel got herself the curry chicken cutlet rice which taste rather normal, like those Japanese curry rice.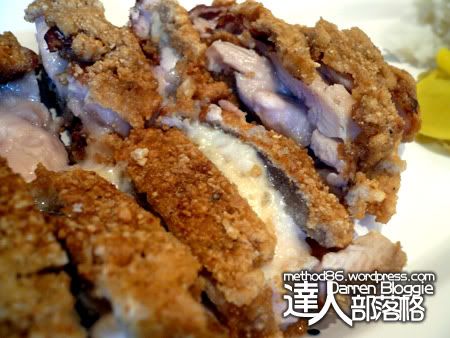 Jac ordered the Cheesy chicken cutlet rice whereby i can't really see where the cheese is and the aroma of the cheese hahaha…
Next, side dishes 🙂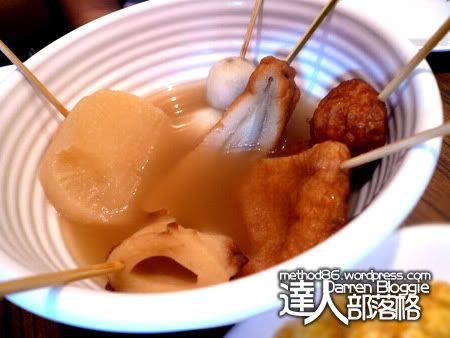 关东煮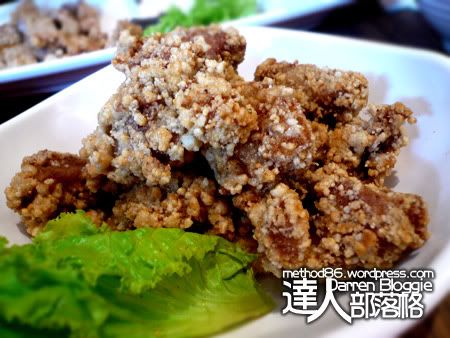 盐酥鸡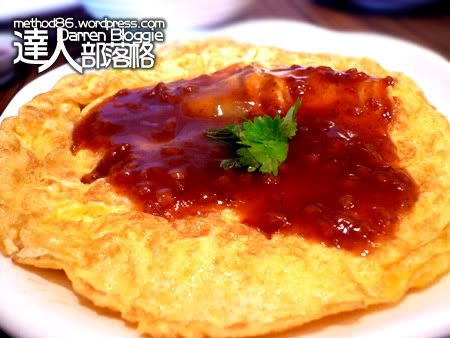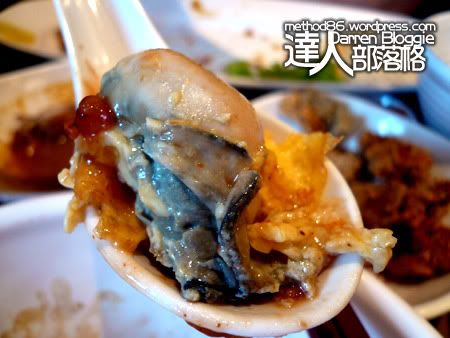 MUST HAVE!!! 蛤仔煎~~~!!!!
Overall, i think the food is rather nice, and price are acceptable. So, if you are craving for taiwan food, you may want to give it a try at citylink. I guess they will be opening up another outlet at heeren soon.
Xin Wang Taiwan Café
CityLink Mall
Raffles Link, # B1-23
CityLink Mall
Singapore 039393
Tel: +65-6341 9542

Operating Hours:
Monday to Thursday – 11am to 10pm
Friday, Saturday, Eve of PH & PH
– 11am to 10.30pm
Sunday – 11am to 10am
After lunch, we walked around suntec while waiting for diana and zhi wei to finish their father's day dinner. Everywhere is ON SALES!!! i'm just so tempted hahaha 😀 A sudden urge from rachel in having chocolates, so we went over to ROYCE for chocolate!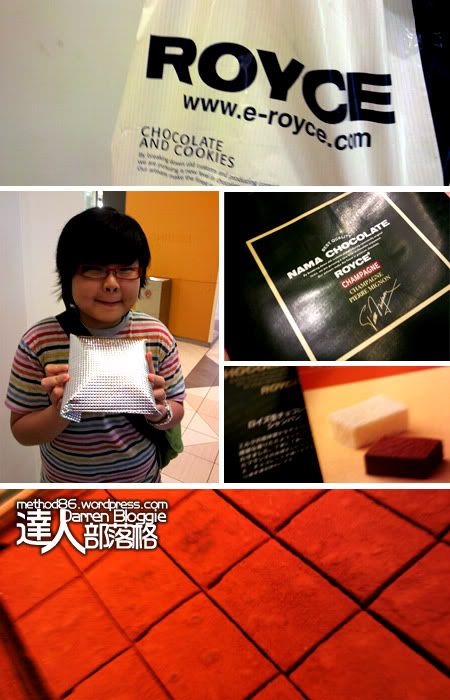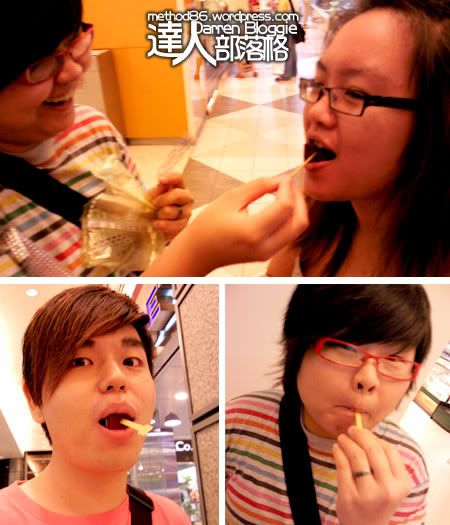 After chocolating, we went over to orchard and meet up with diana and zhi wei. Remember about my previous post on the singapore river festival? YEAH~! We're there to catch the free Hippo tour ! 😉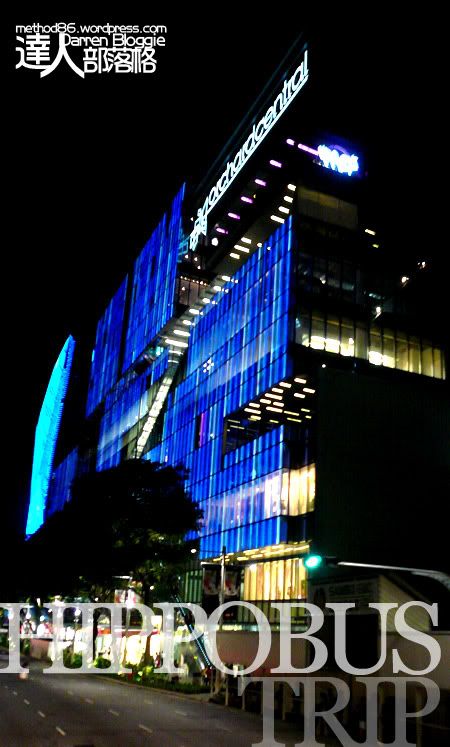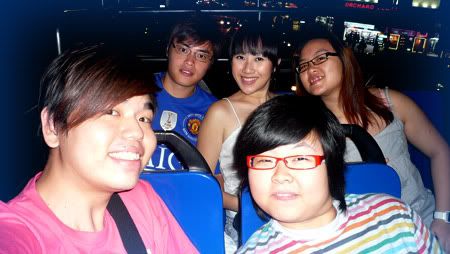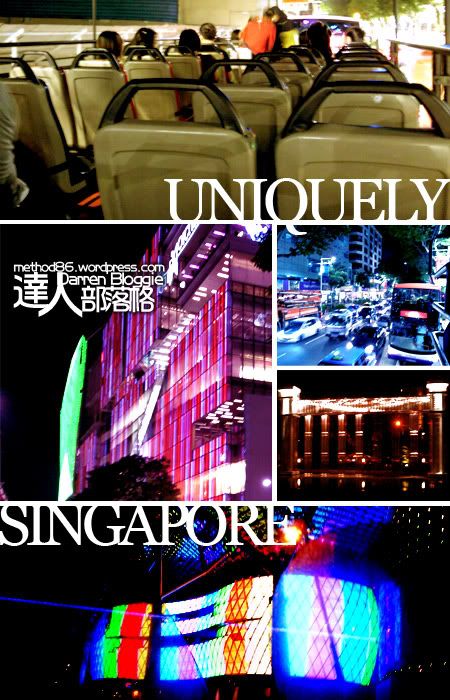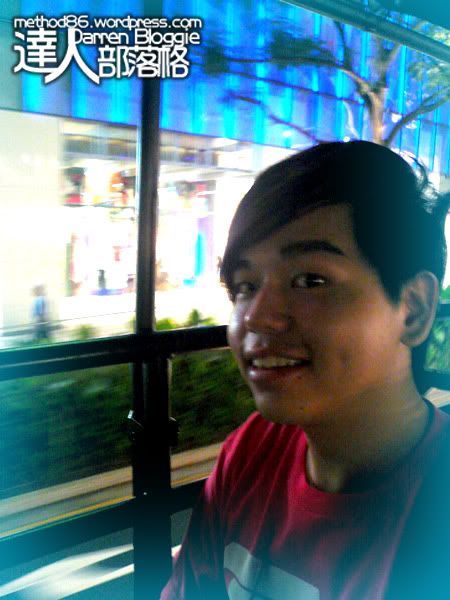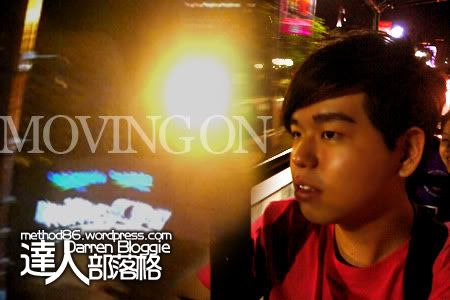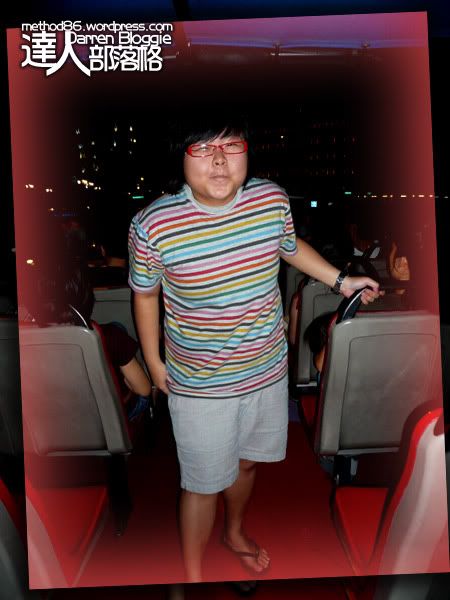 Rachel posing on the rooftop of the hippo bus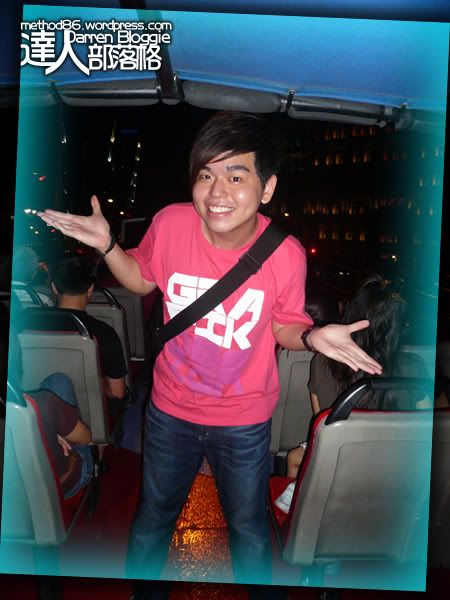 Darren posing on the rooftop of the hippo bus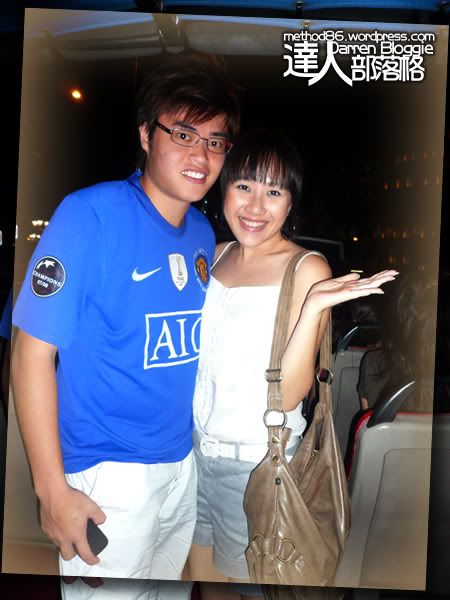 Zhi wei and Diana posing on the rooftop of the hippo bus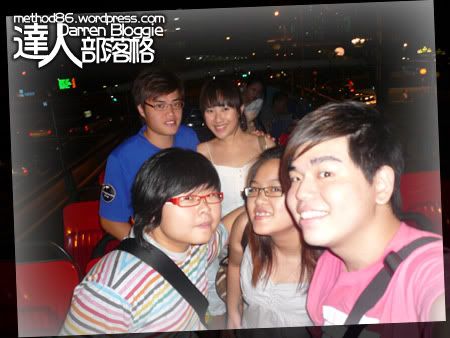 All of us posing on the rooftop of the hippo bus ! hahaha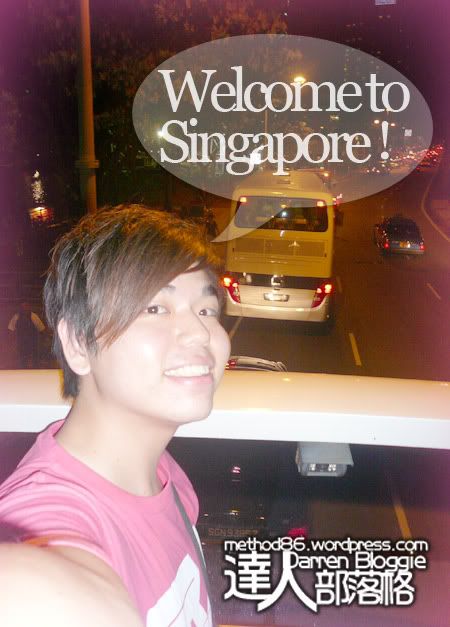 After the ride we went over to heeren and walked ard while i found my bag there !!! OMG~! the bag that i've been searching high and low for is there !!! i'm so gonna buy it ~! SOON!! haahaha, wait for me ok~
Next, we headed over to geylang! wahahaha, for SUPPER!!! yummy dim sum 😀