Listening to now: Tian Hui ( S.H.E )

went to school for matthew lesson at 9am. in the bus on my way to school, recieved tina msg saying she not coming to school today. abit Sianz.. haha
During matthew lesson today, learnt about lighting stuff from those normal lighting for filming to studio lightings. haha. as lesson will ends at 10.30+we suggested to go k boxing. asked wai kit along and he agreed. but chris came in and spot him wearing slippers to school and he was been asked to leave to class. so he waited us at paradize center. he waited too long liao as our class drag~~~ and ended at 11.30 LOR~!! so he sms me and told me he going back to sleep, not joining us le.
after lesson when to k box wif dia and rac join us in a while. sang alot of songs like jay de feng, jj de chao cao, yuan lai, S.H.E, WIlber, F.I.R and many many more. and guess who we saw there? Campus superstar. haha they recording something inside the K BOX VIP ROOM. saw theresa, adriano, renfred aka ye lun, geraldine and the guy can't remember his name, the one who looks very qing xiu de. haha saw adriano theresa and the qing xiu boy face to face. when i saw adriano, we looked at one another and no expression. until i smile then he smile back LOL. and same to theresa also lol.. all of them ain't that tall anyway.. ahah. then renfred walked pass our room and we saw geraldine inside the vip room. wat a surprise sia. haha..
after singing, we went back to school and look for chris but never manage to get him. so went to the lab and helped rachel with her flash webbie loading intro. after that go eat dinner together at the coffee shop and then back to school. as rac was having chris lesson, we went wif her to class and asked chris about out appointment next week. after me and dia went home by train..
now, at home updating our ISCG WEbbie. gotta get it done by tonight hehe..
that's all for today. haha a few pics below of us singing lol.. (no pic of the campus superstar cos dun wanna disturb them LOL~)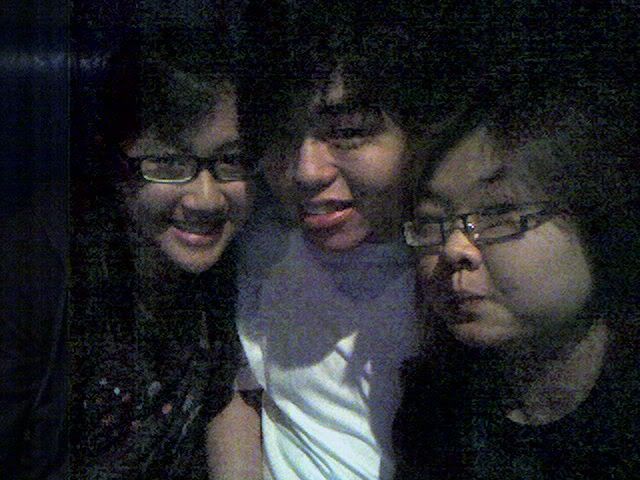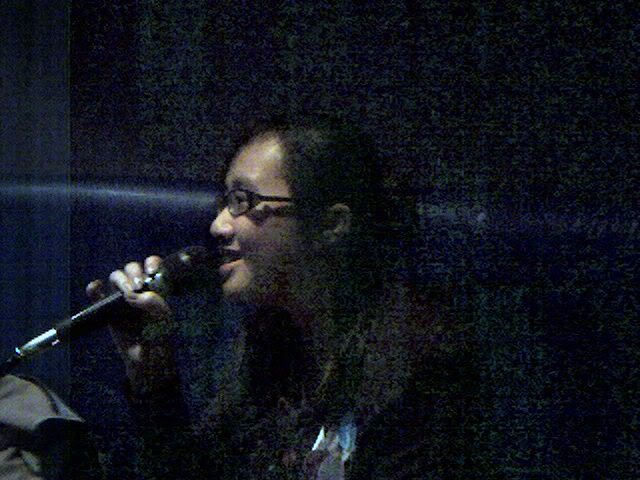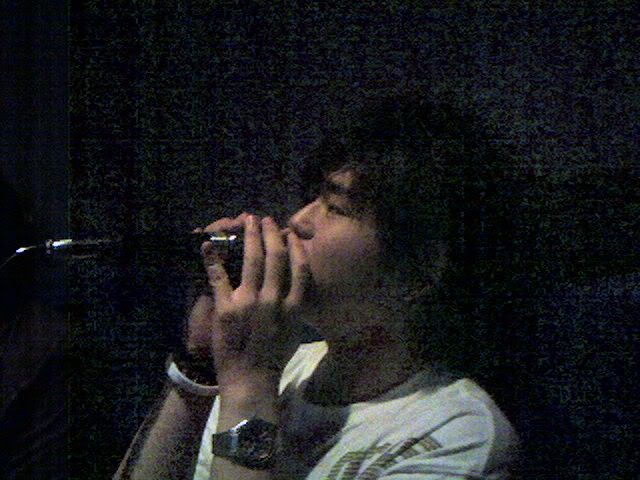 Taggy reply~
cAm : hahaha.. u laugh wat ?

Xin Rou PSB: hi, you're from pan shuai bang? hmm u r? hehe can't remember le.

Mikiko: haha oh really? then u gotta visit more often le wahahaha..