Fans of LINE characters, rejoice! LG Electronics (LG) has teamed up with LINE to release a brand-new design for its Pocket Photo (model: PD239SF), an inkless mobile photo printing device. Motifs of LINE characters will adorn the device, upping the style quotient.
The portable and eye-pleasing LG Pocket Photo is one of the smallest mobile photo printing devices in the market. The LG Pocket Photo prints pictures rendered at a crystal clear 313dpi — perfect for sharing or displaying. After downloading and installing the free Pocket Photo editing app, users can wirelessly connect their smartphones or tablets and begin printing immediately.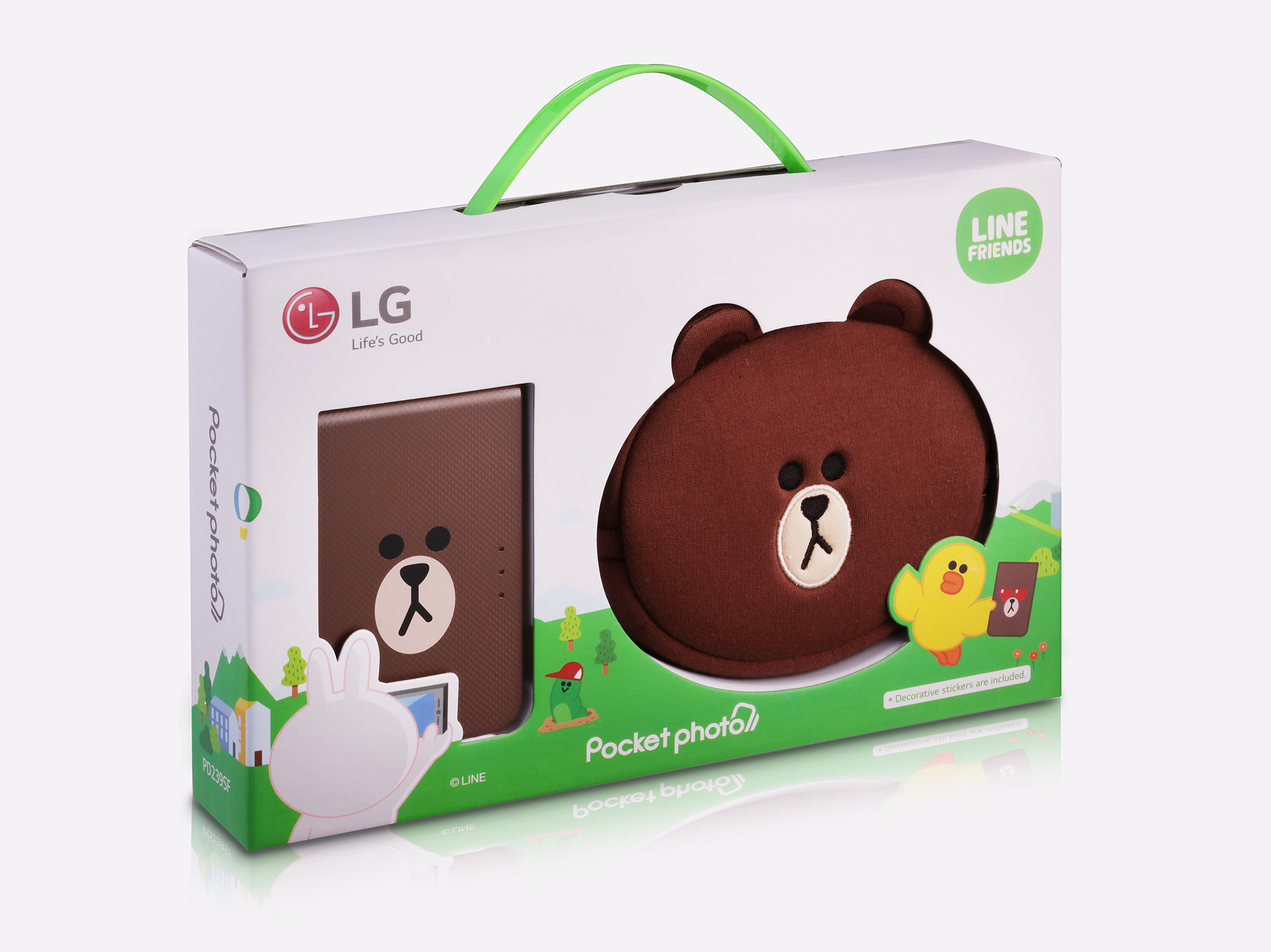 The Pocket Photo uses the proven ZINK® technology, eliminating the need for expensive ink cartridges, ribbons or toner. This technology utilizes heat to activate the necessary color-forming dye crystals imbedded in each sheet of paper. Compared with conventional printing processes, ZINK's inkless paper system preserves images much longer and produces less smearing. The Pocket Photo can print 30 photos on a single charge.
Available at all Challenger outlets, this special edition is up for grabs now and will retail at $229.