LG Electronics (LG) Singapore celebrates 50 years of TV evolution. Its journey dates back to 1966 when the company was the first Korean manufacturer to launch a domestically produced television in the Korean market. Today, LG has become a leading global TV manufacturer, running 13 plants in 11 countries. The company is also an active player in the TV markets across 120 countries, selling 500 million TV units as of end 2015.
LG's 50-year-long journey began when it introduced in August 1966 the VD-191, Korea's very first domestically produced TV. The model was a simple 19-inch black and white display. Over the next few decades, LG produced the na-tion's first digital TV, LCD TV and OLED TV and continued to bring Korean craftsmanship to the world.
In 2004, LG set the standard for large high-resolution TVs, introducing consum-ers around the globe to the world's first 55-inch full HD (FHD) LCD TV (55LP10D). The launch broke the size barrier for displays wider than 50-inch, and at the time featured the largest TV screen ever. LG followed that up the same year by being the first to launch a 71-inch FHD plasma display panel TV, pushing the limits of flat TV technology.
LG has not rested on its laurels in the current decade. It exhibited the world's first 84-inch ultra HD (UHD or 4K) TV at Consumer Electronics Show (CES) in 2011. In 2016, the company showcased its 98-inch 8K TV (98UH98), which delivers superior, crisp HDR picture quality.
Ever since the rollout of Korea's first television, LG has propelled the Korean electronics industry forward by leaps and bounds. With the revolutionary OLED TVs, LG has secured its place as the industry leader. In 2015, LG installed the world's largest OLED display at Korea's Incheon Airport. Designed to resemble the sloped roofs of traditional Korean buildings, the massive display showed the versatility and installation flexibility of OLED.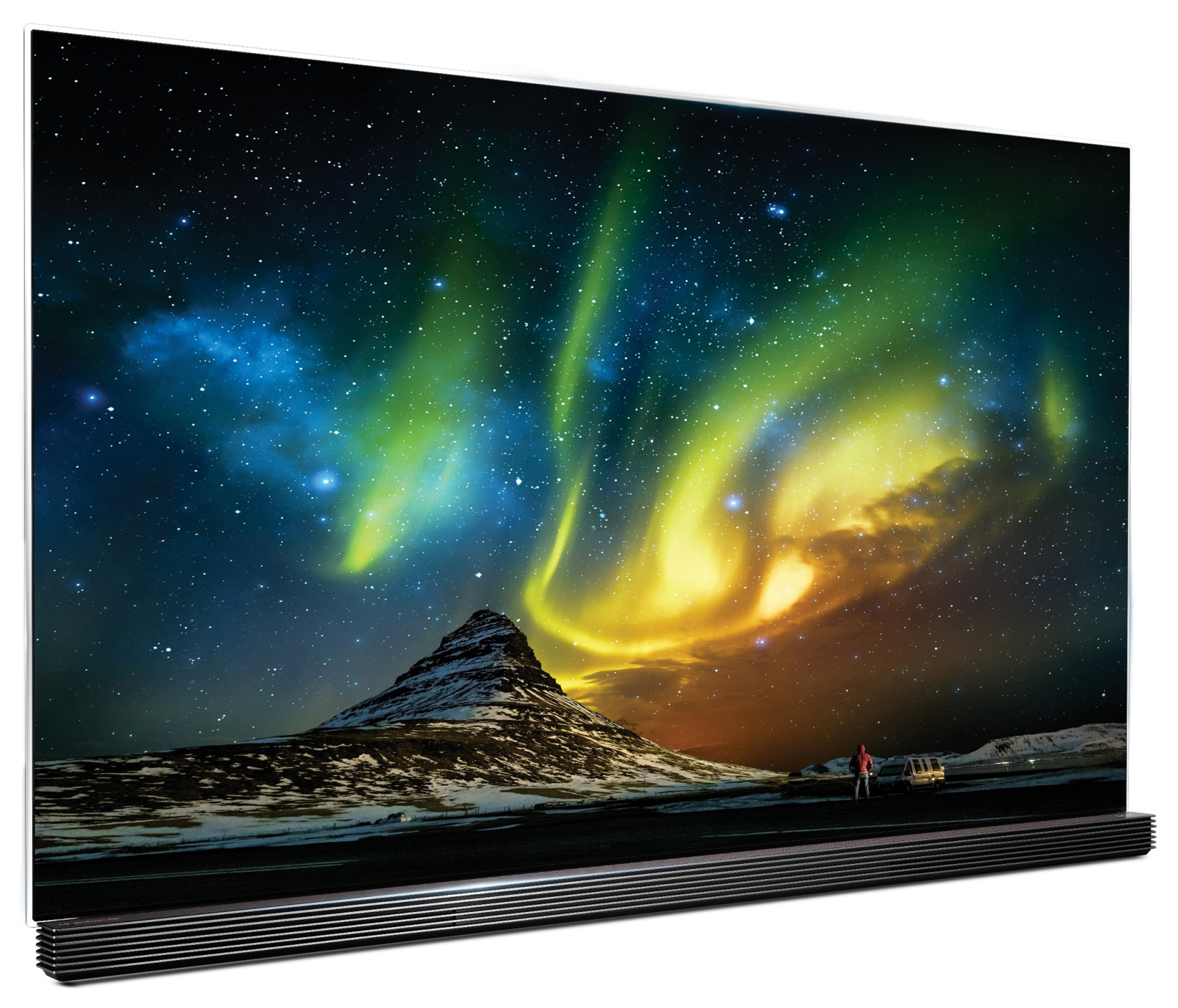 As it continues to delve deeper into research and developments, LG's forecast for the next 50 years looks even brighter.
For more information about LG OLED TVs, please visit http://www.lg.com/sg/oled-tvs