Having the need to use hair styling products everyday, except on weekdays when I try to wear a cap instead. I start to wonder how much damage will these styling products do to my scalp. To my surprise, these styling hair products have a high tendency of clogging the pores of our scalp, which will lead to hair problems such as dandruff and scalp acne.
Therefore, it is significant to assess and correct the underlying hair and scalp problems. A trichologist can help you identify the root causes of your hair problems and recommend a suitable course of treatment to alleviate the problem, and I'm glad to try out TK TrichoKare, which won multiple awards for their hair treatments such as Her World, Elle, Women's Weekly and more.
Trichokare is the most trusted trichological centre in Singapore which provides customised European herbal hair remedies by certified Trichologists. With more than 12 years of experience in providing targeted hair solutions, Trichokare developed a Hair Fall Prevention System suitable for both men and women. This helps to boost hair growth, prevent hair fall and hair loss!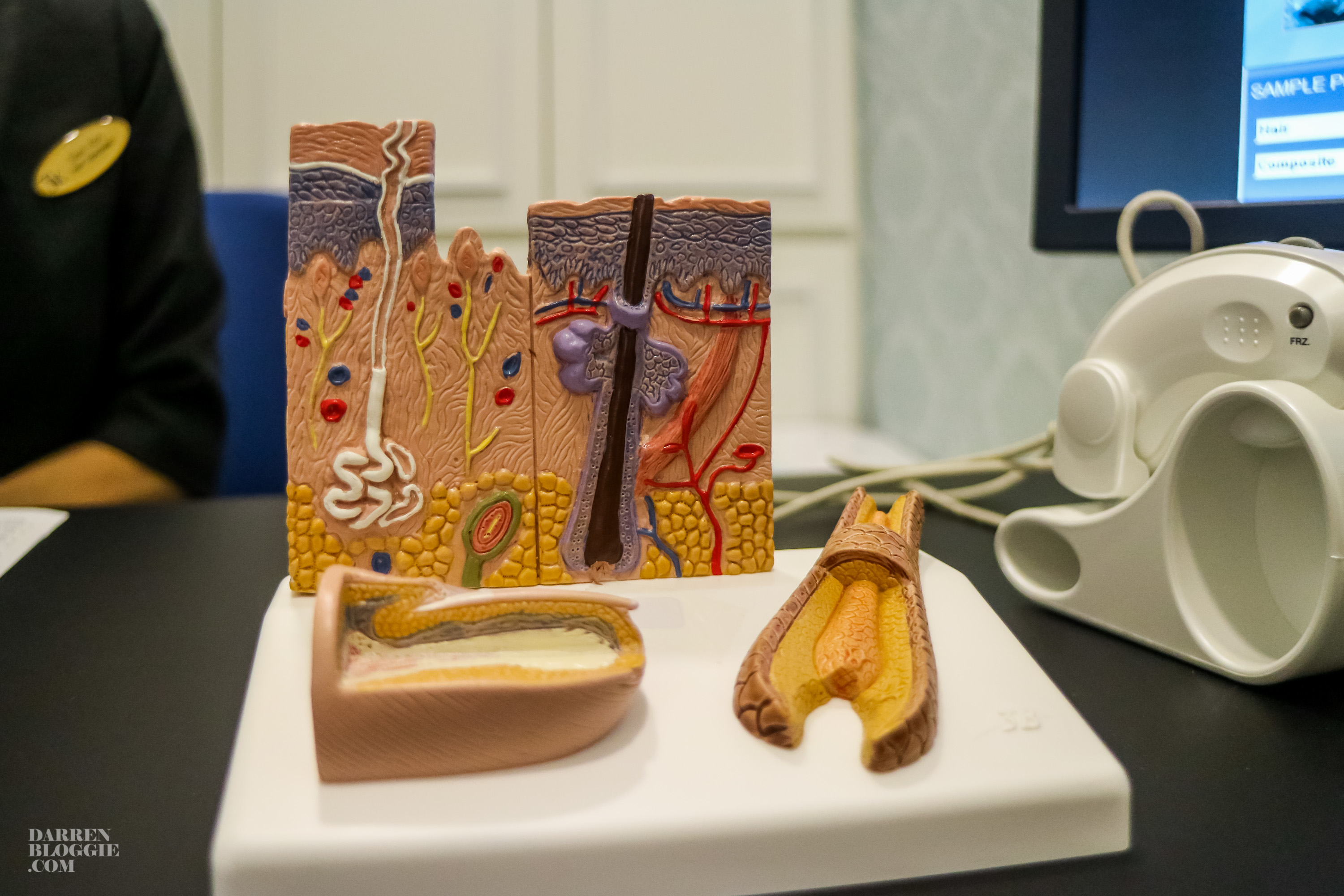 With 4 outlets islandwide, TrichoKare recently opened their fifth outlets at CompassOne in Sengkang and I was lucky to visit this brand new store to begin with my first hair treatment. After being greeted by the friendly staff at the reception counter, I was brought to a consultation room when my consultant gave me extremely detailed explanation and analysis about my hair scalp and what to expect from the treatment.
With advanced technology, TrichoKare provides Tricho-Scan Scalp Analysis using lenses that could magnify up to 200 times which gives detailed of the hair and scalp analysis before a personalized treatment is customized to fit the condition.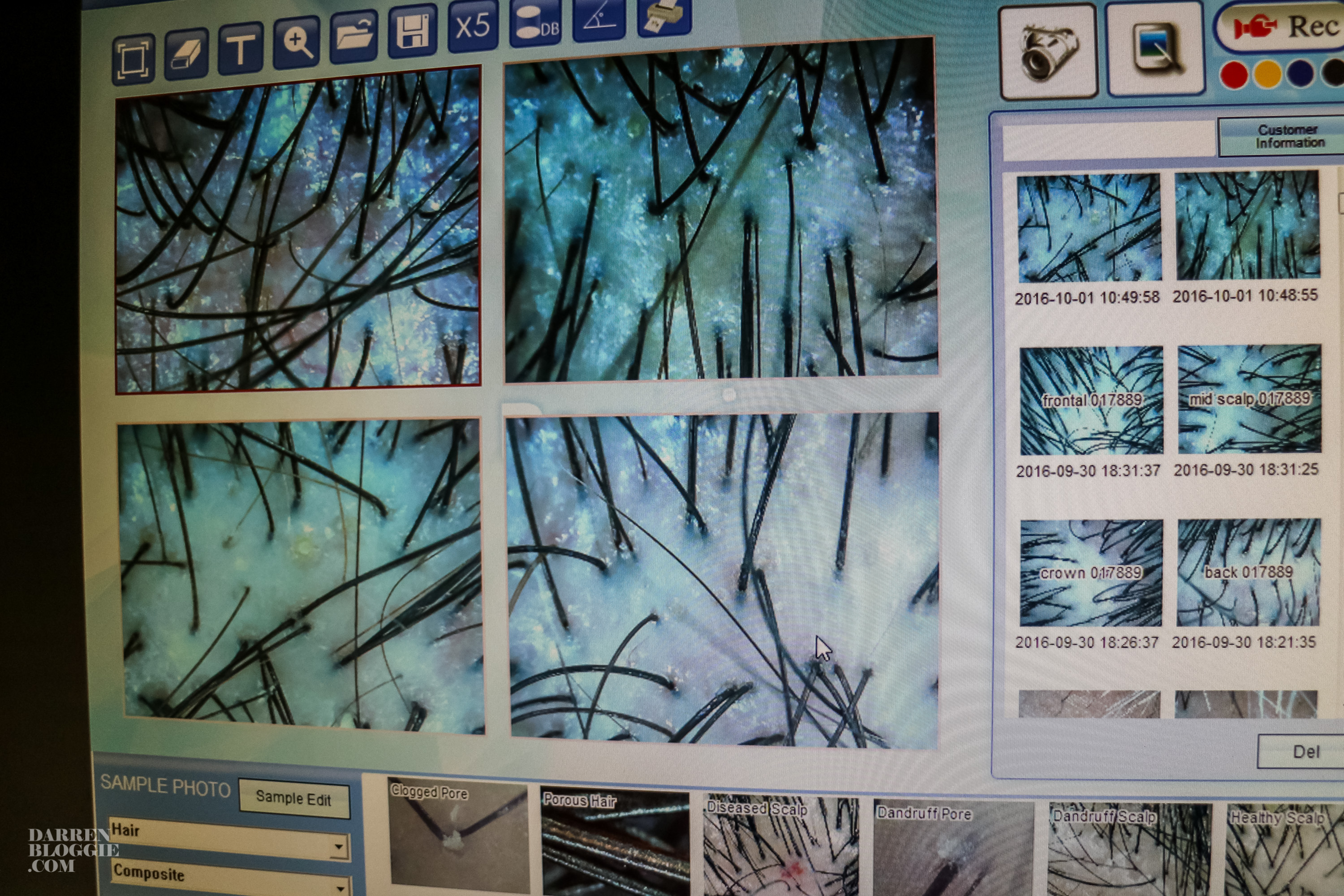 According to my hair specialist, my hair scalp is considered average and normal but signs of hair fall can be seen. ZOMG! Now that worries me :X I also mentioned that I find my hair oily sometimes and I usually shampoo my hair twice a day. To my surprise, it's not advisable to do so as that will make my hair roots produced more oil to moisturise my hair. Hmm that's something new that I learn about from this visit. So based on my current hair scalp condition, I was recommended the Deep Masque Hair treatment which comes with a head massage and infra-red at the end of the treatment.
So what does Trichology or Trichologist mean?
'Trichos', is a Greek word that translates as 'hair', with the suffix 'ology' put together, a scientific study relating to hair and scalp health. Trichology, the science of the structure, function, diseases and care of the human hair and scalp, covers the anatomy, chemistry and physiology, as well as nutrition, genetics and microbiology.
For a Trichologist, they are certified individuals who provides expertise advice on healthier lifestyle and hair tips, as well as understanding the chemistry and effects of ingredients used in hair products, nutrition and lifestyle on hair and scalp.
Therefore at TrichoKare, all treatment are exclusively tailored to fit the different kinds of hair and scalp conditions which includes male & female pattern hair loss, hair loss after child birth and the very come greasy scalp and dandruff.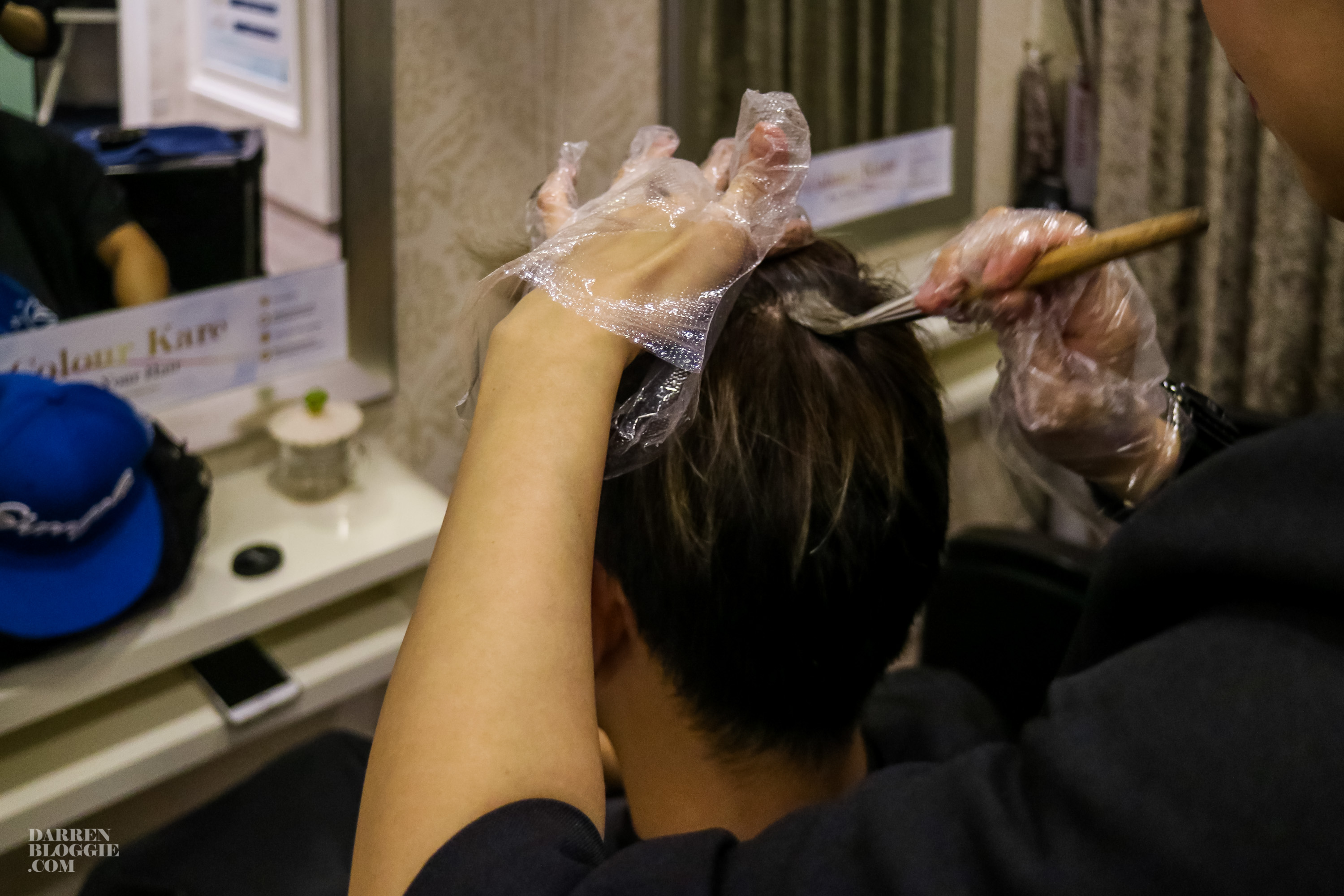 After I'm done with my super comfortable hair massage, my therapist applied the serum to my scalp to help boost my root health and promote hair growth (THIS IS VERY IMPORTANT TO ME NOW!) before she continue to massage my head to make sure that every precious drop of serum is well spread across my scalp. Lastly, my therapist blown dry my hair before she used the InfraRed machine which aids the serum to penetrate even deeper into my roots. 🙂
Take a look at the before and after scan of my hair scalp. Did you notice any difference? The layer of "oil" in white on the top of my scalp seems to be completely removed! To be honest, I felt that my scalp is so much cleaner and fresh after the first session and I'm sure my scalp will definitely improve from teh next few visits.
Celebrities such as the queen of blogosphere, XiaXue, Shelia Sim and Adrian Pang are supporters of TrichoKare, where they managed to get their hair problems fixed. Are you keen to try it out and have a better understanding of your hair scalp condition and how to improve? Check out the promotion below for DarrenBloggie readers!
New store opening special!
Enjoy an award-wining Hair Fall Prevention Treatment at $39 only!
First 20 readers to sign up for the trial treatment will receive a free home care kit too! (total worth $170)
This post is brought to you by TK TrichoKare