Packing may seem simple, but it is an art form with rules that travellers often learn the hard way over a lifetime of trips. But doing it strategically can be the difference between a stressful vacation with countless detours, and a streamlined one with everything you need in your compact carry on.
Debrah Pascoe, EVP Commercial at ONYX Hospitality Group, and Amari's very own travel guru, spent more than a third of the last year on the road, and flew countless miles, so is well rehearsed in how to pack like a pro for every occasion. Here are her shortcuts on packing the right way for adventure holidays, city breaks or island getaways.
Adventure Holiday Agenda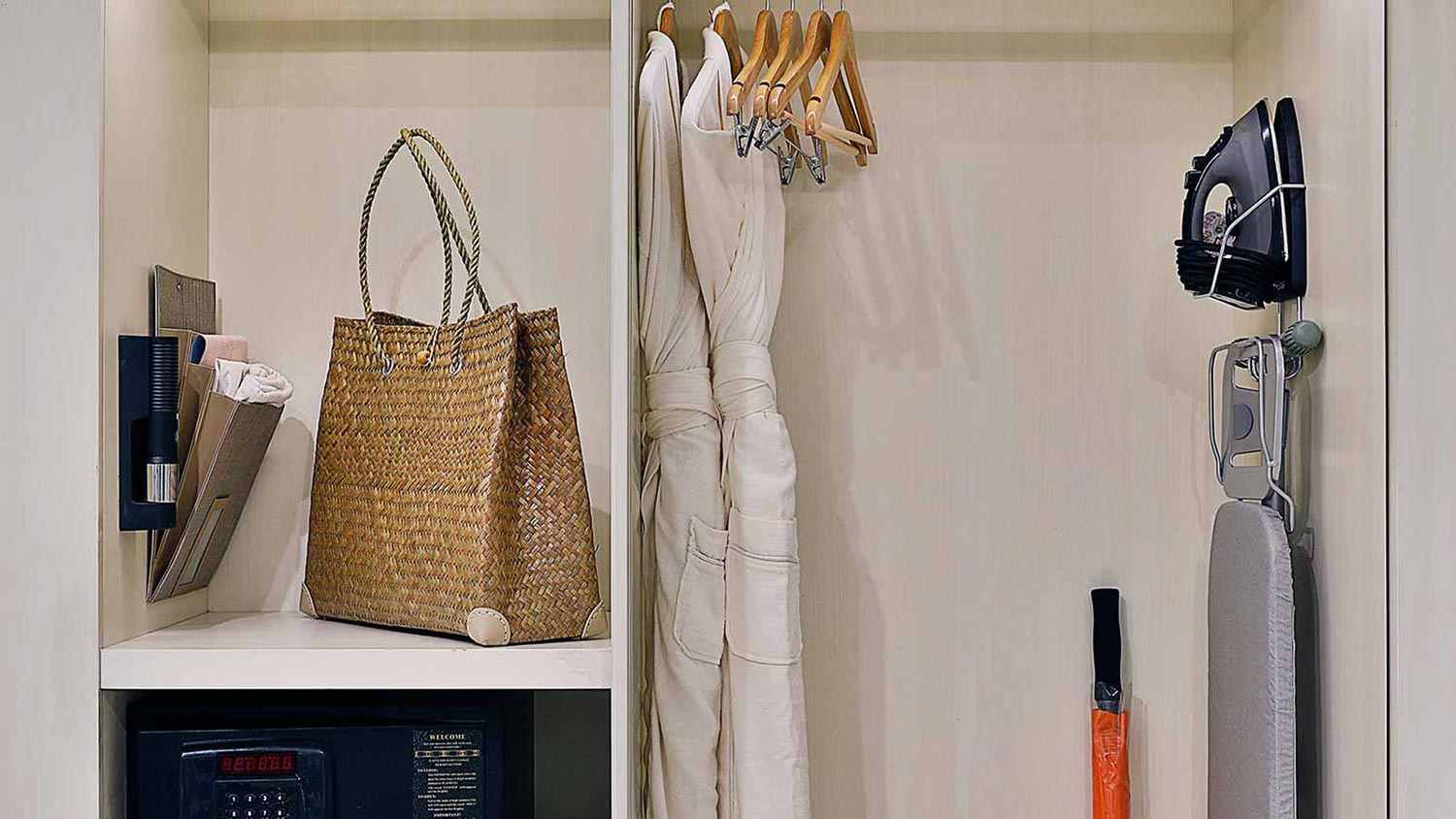 Going on an outdoor adventure is the perfect opportunity to explore a destination and connect with nature, but it takes preparation. Whether you're planning a hiking day trip or embarking on a longer expedition with lots of activities, it's worthwhile taking the time to ensure you've got everything you need to be safe and comfortable.
Research, research, research – First things first, research the place you're planning to visit thoroughly. Make sure to check the weather conditions and various amenities you'll have access to. Will it be rainy or dry season when you're there? Do you have well-fitting gear such as worn-in hiking shoes, polarised sunglasses and waterproof clothes and equipment should you need it? Be sure to pack a mini medical kit with the essentials, and check with your doctor whether you need any shots.
Squeeze your entire life into a backpack – Ever emptied the entire contents of your bag just to locate that t-shirt you packed at the bottom? If this sounds familiar, then you need to sort and pack all of your essentials into separate packing cubes or even Ziploc bags in a pinch. Don't forget to also hook on a few carabiners so you can hang your water bottle and other must-haves for hands-free hiking.
Be smart with your smartphone – Some travellers hate it while others love it. But you can't argue against the usefulness of your smartphone in the great outdoors. It doesn't have to be about being glued to your screen though – it can be your notepad, torch, camera, phone and map. If you need to be connected, check what mobile roaming plans your network has available, or rent a dongle so you're not always scrambling to find Wi-Fi.
Amari Galle Sri Lanka
Get your adventure on during a stay at Amari Galle Sri Lanka! Nestled on the golden sandy crescent in the south coast, only 10 minutes away from the magnificent Galle Fort is Amari Galle, Sri Lanka's very first Amari hotel. Guests that want to make the most of their stay in a location rich with culture and history can trek through the Sinharaja rainforest, or journey to Hikkaduwa or Unawatuna, which are a hive for outdoor activity to get your adrenaline fix.
City Break Checklist
We've all fallen prey to poor packing while on a long weekend away. To avoid any fashion faux pas – or even worse, blisters, try streamlining the content of your suitcase and limiting yourself to a selection of versatile pieces that tick off all eventualities, that you will actually want to wear.
Plan a capsule wardrobe – Firstly have a go-to 'airport outfit' that marries the comfortable and functional with stylish. You never know if you'll get an upgrade at the last minute! Try streamlining by sticking to a core colour palette of neutrals so you can mix and match and add a pop of colour with a scarf that can double as a blanket for the plane. While it's always tempting to pack a shiny new pair of shoes that will inevitably give you grief, save yourself the emergency plaster run and stick to comfortable shoes like slip-ons or chic driving loafers.
Use a bag that is actually cabin appropriate – Airlines far and wide are really cracking the whip on what you can and can't take on board with you. To avoid any last-minute fines or having to condense your belongings in the airport check-in queue, do make sure you've done your flight allowance homework. After a weekend of shopping, do also approach our front desk team for complimentary use of our luggage scale to avoid any airport check-in surprises.
Have two sets of toiletries at home – One full size set that you use every day at home, and a 100ml travel-size in a bag ready to go at all times (or take advantage of Amari's in-room toiletries). Toggle seamlessly between the first and second set in-between trips, and place heavier items closer to the wheels so that your luggage becomes easier to handle.
Ideal for both business and leisure travellers,
Amari Watergate Bangkok
offers 569 rooms ranging from deluxe rooms to the presidential suite, all with panoramic views of the city skyline. The property is perfectly placed to explore the vibrant capital of beautiful Thailand, which combines colourful city life, rich history, friendly locals and unbeatable shopping experiences.
Island Getaway Necessities
Beaches are at the top of almost everyone's list when we think of a relaxing getaway, but what to bring for a weekend of sun, sand and surf? We've all been guilty of bringing multiple outfits and three extra pairs of shoes, only to spend most of the time in the same kaftan and flip flops.
Be bikini ready – Wear your hat onto the plane rather than packing it to avoid the crumpled Panama look, and don't worry too much about clothes! If nothing else, you'll likely spend the entire trip in your favourite beachwear. Opt for statement swimwear that you can easily turn into a top to take you from beach to bar. Go for cottons and light, flowing fabrics and cuts that allow you to keep cool in the heat.
Beach-proof your electronics – When bringing your phone into the ocean to take a few selfies, use a waterproof pouch to keep out water and sand and you'll still have full use of your touchscreen and camera. Or if you want to go next level on your photography, try a waterproof camera to immortalise your underwater memories.
Think Tetris – Road warriors like me recommend rolling clothes in order to maximise space and minimise wrinkles. Others prefer the more exacting bundle technique, wrapping each article of clothing around a central core. Whatever your method, the goal should be to fill every inch of space. Rattan totes are also provided at all Amari beach resort properties, placed in every room and suite wardrobe for guests to take to the beach or pool on a complimentary basis – one less bulky bag to pack!
Amari Phuket
Amari Phuket, located at the southern end of the bustling Patong, the island's most famous beach, is the perfect island getaway. Each of the 190 superior rooms, deluxe rooms and suites has an ocean view or private balcony, where guests can relax and enjoy the sea breeze. Guests can also enjoy a day of relaxation at Breeze Spa, with a wide range of body massages and facial treatments in open-air pagoda dotted across the resort's hillside.
For more information or to make a reservation, visit https://www.amari.com/