The last I published a home cooking post was way back in June, during the circuit breaker period. Ever since we enter into Phase 2, and for some of us who needs to head back to the office, I've not been cooking at home. Since I have some unagi fillet, I decided to put on my apron again and make myself a bowl of Unagi Donburi!
There isn't much that you need to prepare, since the main highlight of the dish, Unagi comes packed and ready to cook. So let's run through the ingredients you need for this dish.
Let's get started!
First, get your rice cooked while you prepare your ingredients. Heat the pan with oil and stir-fry the onions.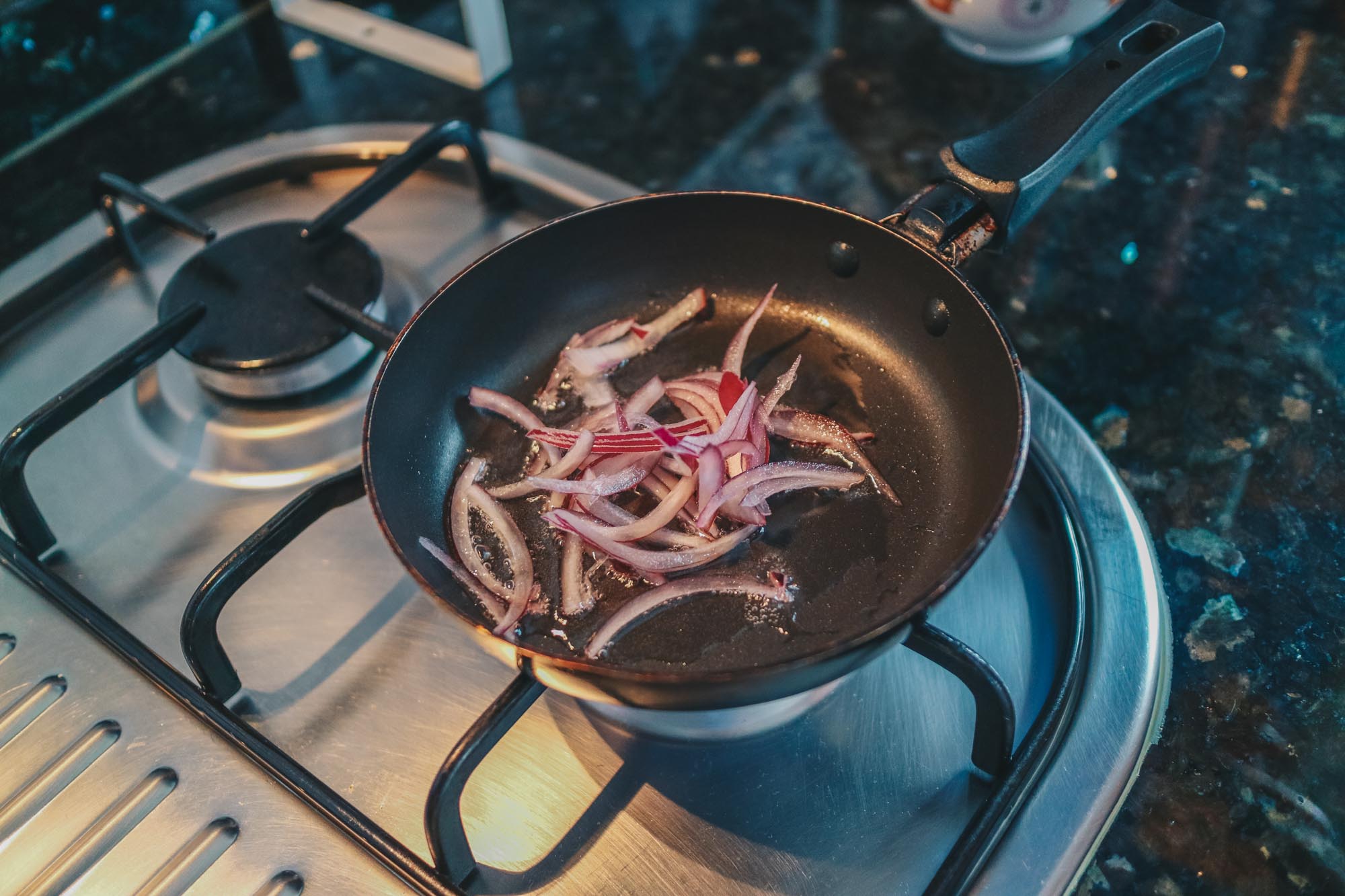 Next, pour in the beaten egg (season with a bit of soya sauce, pepper and sesame oil) into the pan.
After you are done with the egg, pan-fry the unagi fillet. Best thaw in fridge overnight. For faster thaw, submerge pack in cold water for 15 – 20 min then take out from the bag. Heat by microwave for 1min if you have one.
For the Crab Cream Croquette, fry it for 4 – 5 mins. No defrosting is required. Just remove from the fridge and you are ready to cook. Very convenient and time-saving too!
Lastly, it's time to plate! Fill up half of the bowl with rice, then topped it with egg, unagi fillet, crab cream croquette, and you are ready to serve.
Looking to try this out at home, you can purchase your Unagi fillet from Sakana as they are running a flash sale now. Enjoy 50% off the Kabayaki Unagi Fillet at $6.99 (U.P. $15) per packet only! Hurry as the promotion ends on 20 October 2020.
Sakana has been pioneering in the production of Japanese seafood in the most sustainable way since 1971 by selecting the freshest and most premium seafood from Japan and around the world and deliver to your doorstep.
Equipped with the experience and knowledge, Sakana has been extremely discerning in the selection of their seafood, bring you the finest seafood at the best price. Renowned for their top-quality salmon and salmon roe in Japan, they have extended their product range to include scallop, mackerel, shrimp and other premium seafood.
Enjoy your dining experience with the freshest and highest quality seafood from Sakana today! For orders, visit https://sakana-ots-sg.myshopify.com/
This post is brought to you in collaboration with Sakana.