alright here to update.. so lazy to update recently haha…
ok sat had a bbq session at jamie's condo in east coast. prepared quite a far bit of food.. overall everything taste great.. hehe.. love the chicken wings and fillet and cutlet,.. ahaha.. and we ahd a hard time starting the fire.. we started starting fire at around 6+ and ard 8-9+ then we got to have our very first food ready to eat.. haha.. long right? cos the charcoal is somehow quite a unique shape la.. haha..
unique rigtt?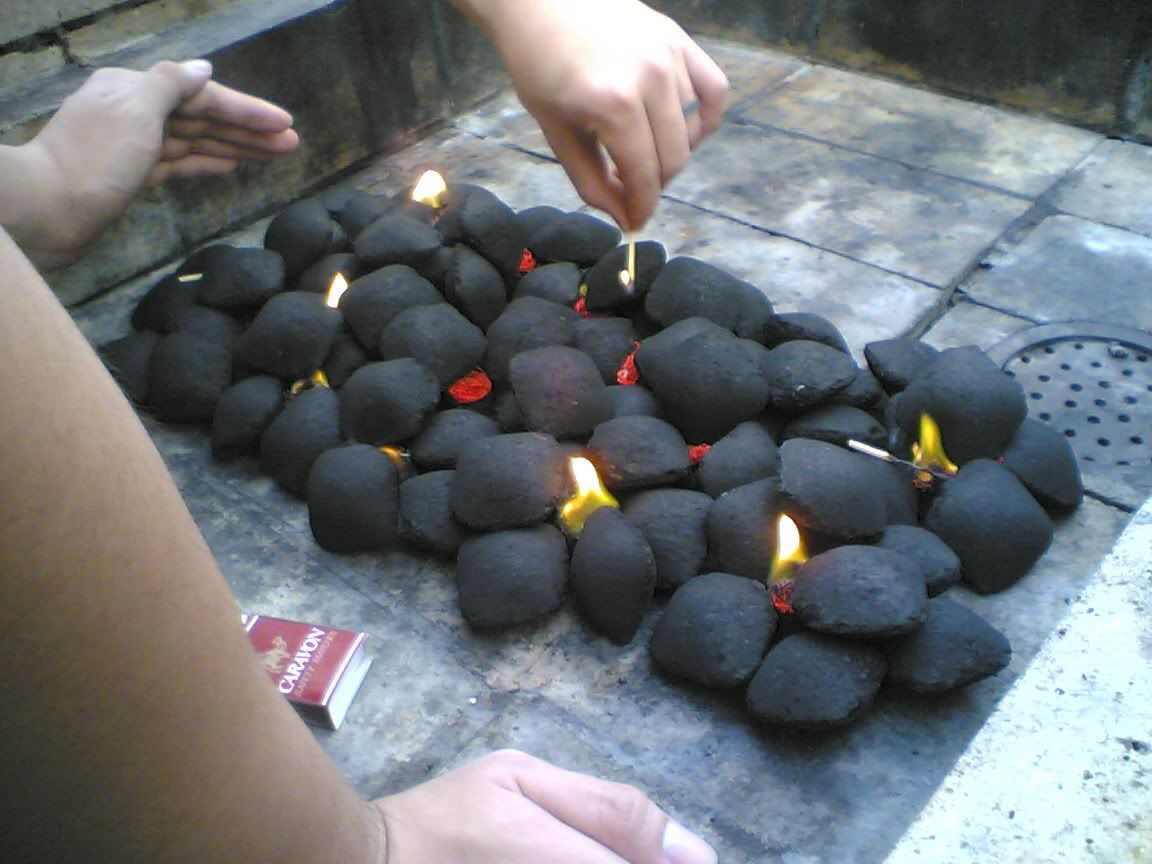 took a few pic but wasn't very clear so not uploading them here le..
thsi few days nothing much to do too.. everyday do excercises and dancing session at home.. go learn those MV dance haha..
now waiting for wilber album to release this coming friday, 23/6. haha titled:
FAN ZHUAN DI QIU 反转地球

here's a preview of his new song..
and here's S.H.E latest COncert CF.
S.H.E Perfect 3 移动城堡世界巡回演唱会 2006

S.H.E practising for their solo performance for the concert.. Selina performing dancing, Hebe playing Jazz Drums.. and Ella playing piano and singing.

S.H.E became the ASIA Endorsment for Casio Baby-G Sweet Poison. here's the ji zhe hui where Selina and Hebe clarify their fei wen with xiao zhu and zhou dong.

and this is the one that i've told diana and tina ahaha.. Ella stuffing wen sheng mian in her mouth.. Ooooo~~~~

this is S.H.E, Wilber and Jay Chou advertisment for M-ZONE, in china…
this is S.H.E, Wilber, Yu wen le endorsement for COCA-COLA aka COKE for china.. this is the World Cup Version.. GOt one soccer player inside but dunnoe who.. maybe wk will noe ba.. haha A very creative one..

S.H.E Coke endorsement in China.. from real to 3d.. very lookalike.. NiCE~! WarCraft version.

*Got wilber de.. but gotta go look for it..
haha.. Stop now for the time being.. hehe.. next round of videos coming soon.. hehe..
here's a pic i took recently.. ahah quite like it haha=P