Celebrating the Christmas season with new, award-winning Executive Chef Wolfgang Ranner at the helm of culinary creations, guests at Brotzeit German Bier Bar and Restaurant this festive year-end will be treated to some of the veteran chef's most treasured Germanic recipes.
Tempting diners to discover the art of the quintessential Christmas Roast, Chef Ranner revives old-time roasting techniques to present a line-up of traditional dishes curated to evoke the toasty cheer celebrated as friends and family gather for a traditional Fröhliche (Merry) Christmas meal.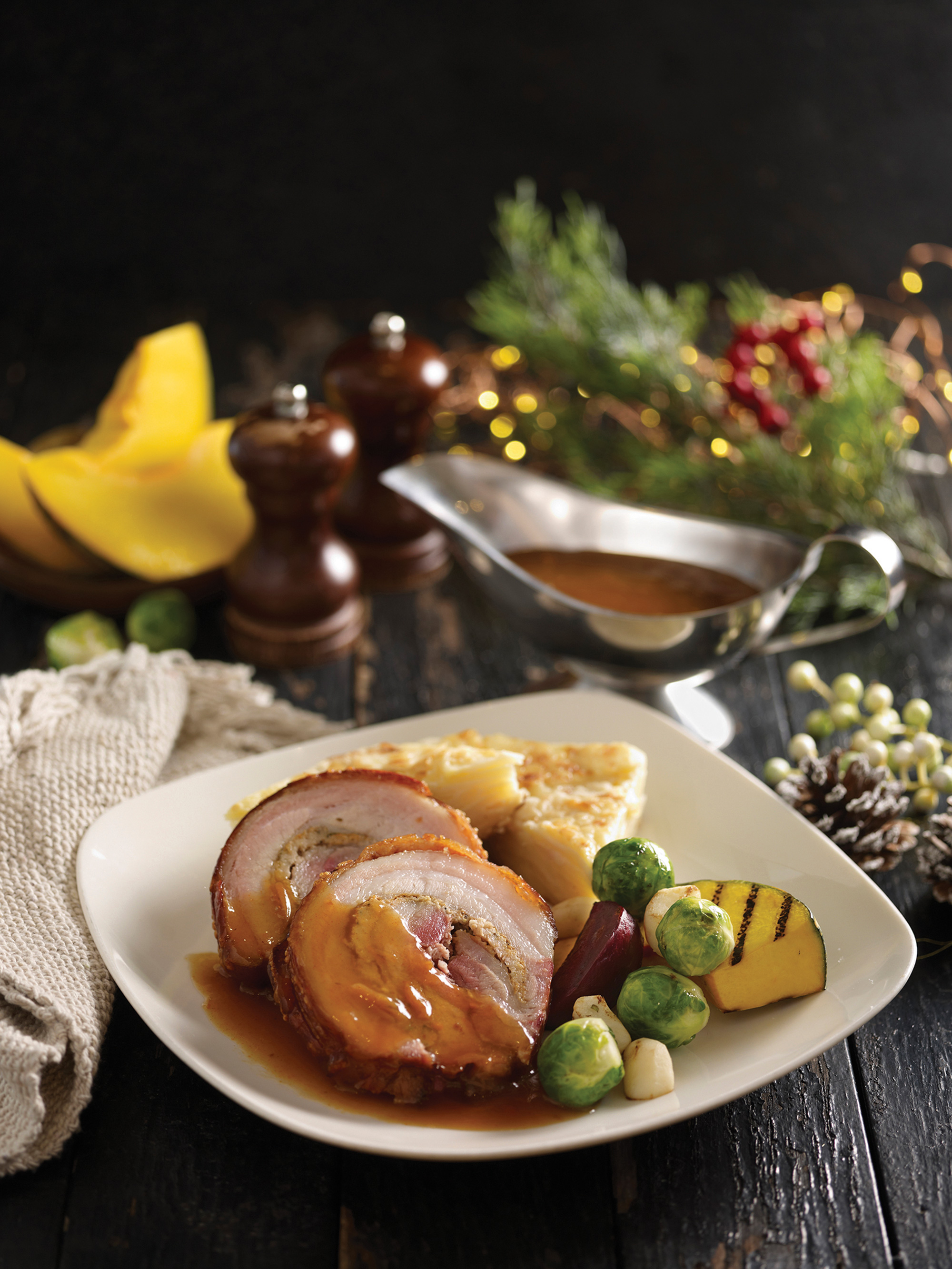 One such yuletide essential is the Crispy Pork Belly Roulade ($32), first infused with winter-time herbs then slow-roasted to achieve succulent layers of meat and fat, topped off with irresistibly crisp crackling skin. When paired with creamy potato gratin, roasted vegetables and then drizzled with a beer-infused sauce, this becomes a dish that Christmas dreams are made of.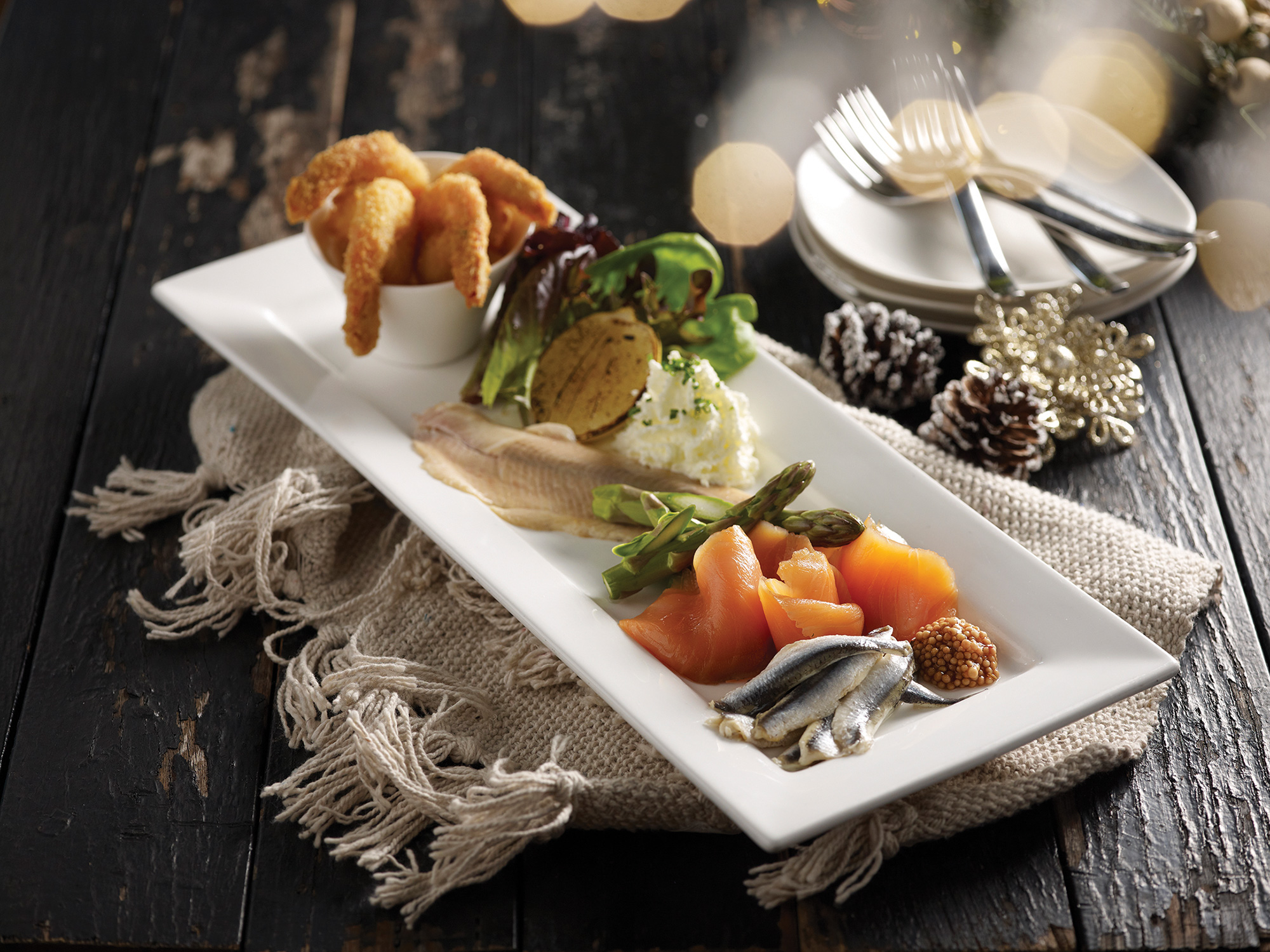 Other must-haves on Chef Ranner's Christmas Menu include a Seafood Medley ($25) — an ideal appetizer of smoked trout, salmon gravlax, anchovies and prawns with caramelized lemon, horseradish cream and pickled olives, as well as slow-braised Veal Shank ($36) with truffle mash potatoes and a generous serve of veal jus.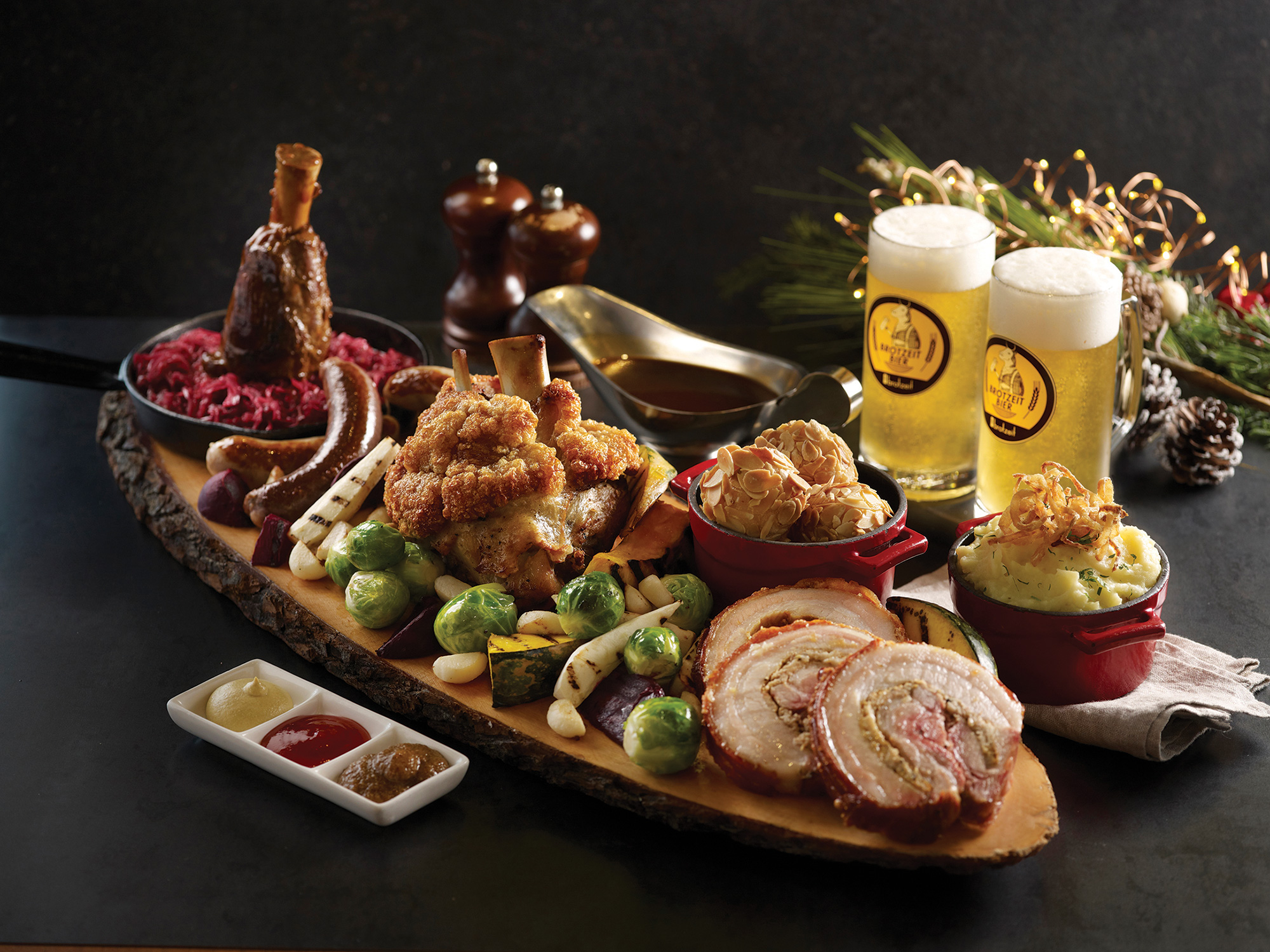 And for those who want it all, there is Brotzeit's Christmas Sharing Platter ($118) combing the signature Roast Pork Knuckle, a selection of Veal and Venison Sausages, Roast Pork Roulade and Veal Shank, with ample sides of seasonal vegetables, mash potato and dumplings to satisfy a group of 4 persons and above.
Chef Ranner's Christmas specialties extend to dessert as well, bringing diners in Singapore a chance to discover a typical festive market treat of warm, crisp Choco Drizzled Waffles ($12) with walnut ice cream, plum sauce and a drizzling of decadent molten chocolate. Have this with a glass of Brotzeit's homemade Gluehwein ($12) – a mulled wine spiced with cinnamon, oranges and cloves, for a truly German Christmas flavour.