Spice Brasserie proudly presents yet another exciting line up of fan's beloved all-you-can-eat seafood buffet – bigger and better than before! Expect the freshest catches that includes Singapore's ever-popular flavoured crab dishes, scallops, slipper lobster, seabass, prawns, and more. Oh Crab, it's Back! Seafood Buffet is available for lunch on Saturdays and Sundays and dinner on Fridays to Sundays, from Friday, 17 May until Friday, 16 August 2019.
The buffet's lunch selection boasts unlimited servings of restaurant signatures including Stir-Fried Slipper Lobster Black Bean Sauce and Chili Crab with Mantou, while an expanded dinner buffet offers a feast for crab lovers with fiery Black Pepper Crab and the creamiest and the most fragrant Salted Egg Crab, alongside irresistibly tasty creations such as Oatmeal Prawns with Curry Leaves.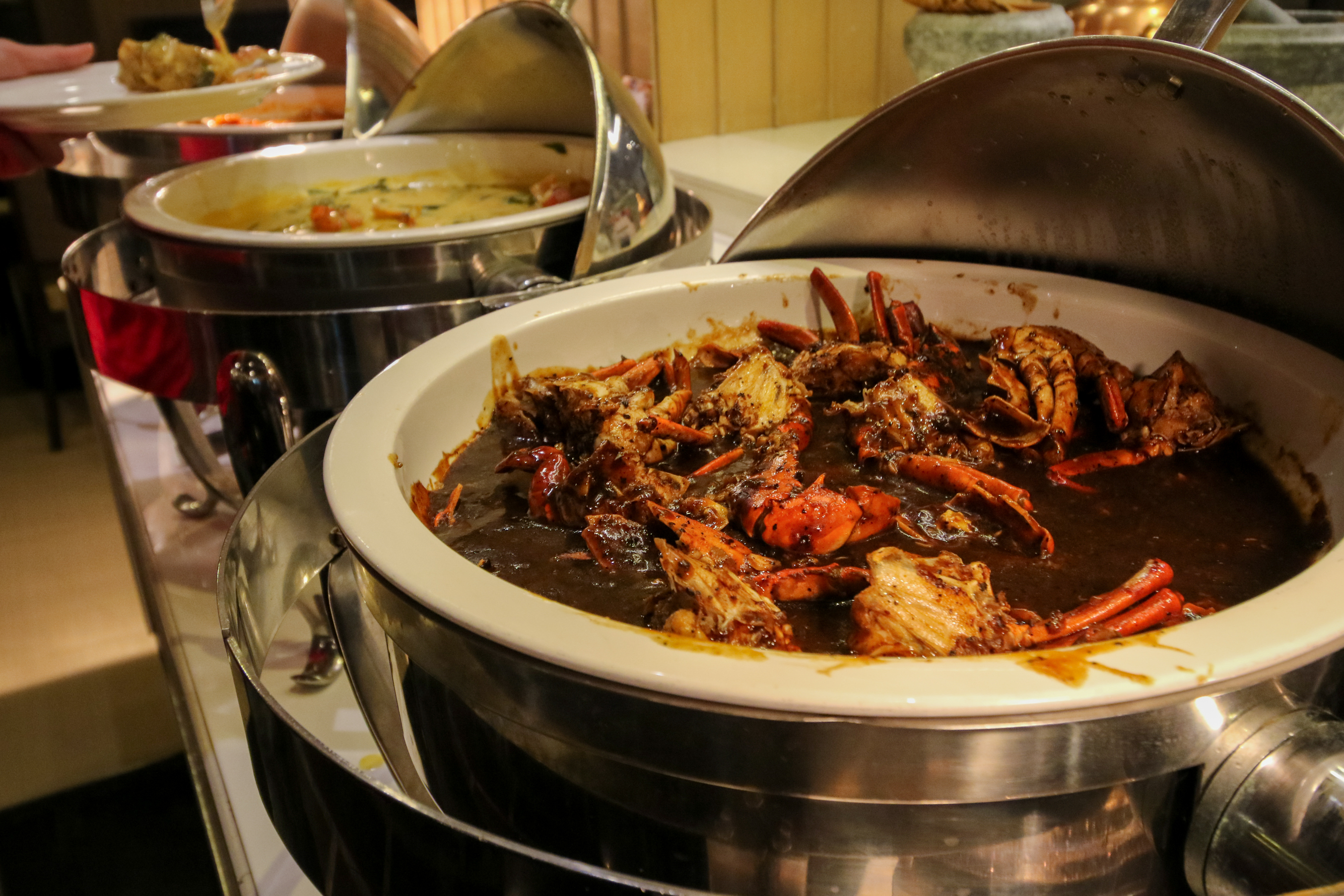 A spectacular ensemble of seafood on ice awaits with selections like the Whole Sea Whelk, Black Mussel, Marinated Stone Crab Claw, Seasoned Jelly Fish, Baby Lobster, Scallops on Shell, Marinated Clams, and more. Look out for a variety of Salmon, Tuna, Hamachi and Swordfish sashimi, and witness the art of making sushi and maki at the Japanese live station counter.
On top of the flavoursome line-up, diners can look forward to mouth-watering hot dishes such as the Slow Roast Beef with Gravy, Steamed Whole Seabass Hong Kong Style and XO Seafood Bee Hoon just to name a few; round up the meal with the assortment of desserts such as Durian Pengat with Sticky Rice, Pulut Hitam, and Dark Chocolate Truffle.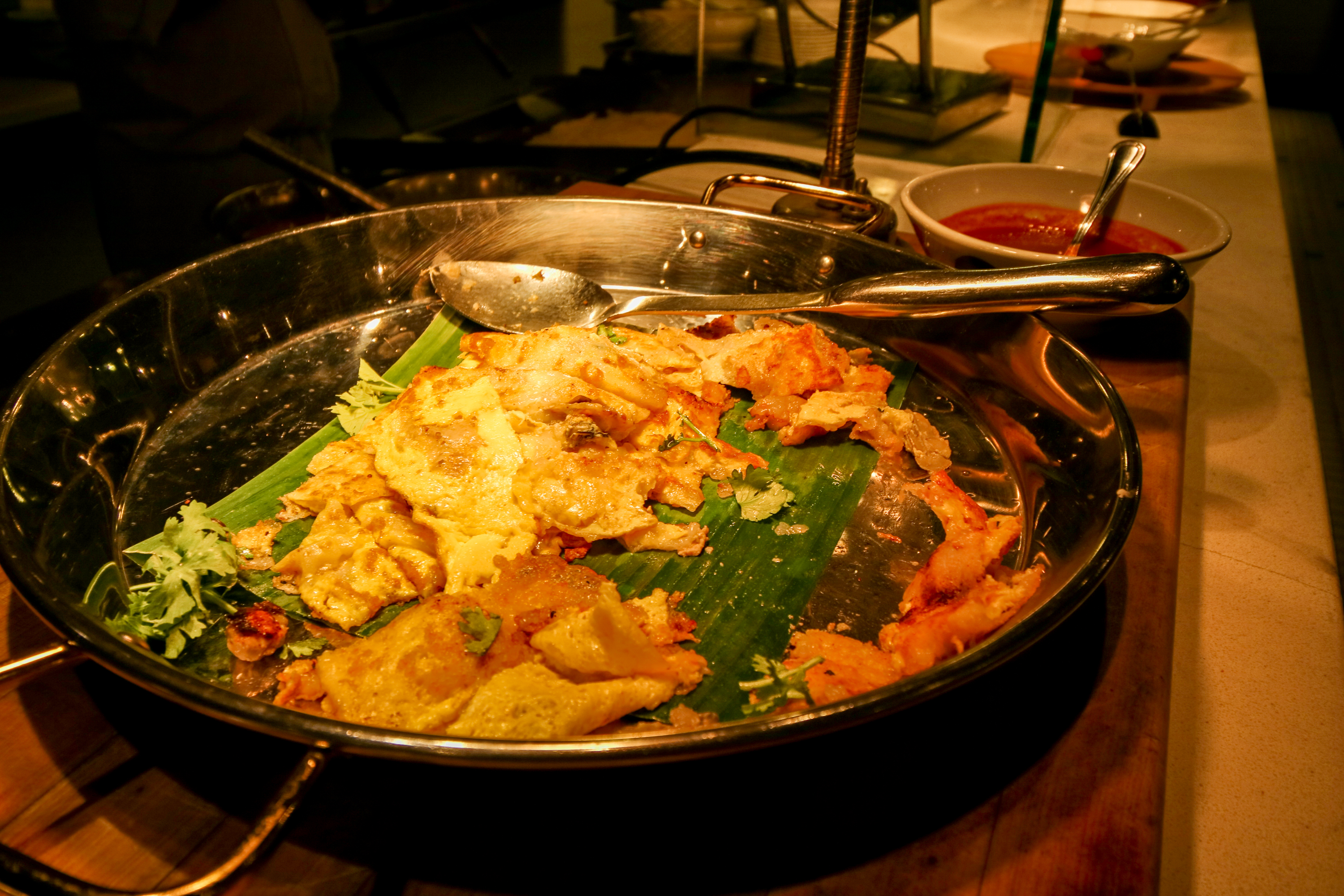 In between trips to the buffet counters, check out the DIY mocktail bar – a debut at Spice Brasserie! Bringing diners free-flow of refreshing DIY mocktails, customize your personal concoction with a delicious selection of refreshing sodas and flavoured premium syrups such as Yuzu, Mango and Blueberry, and top off each drink with a rotating selection of condiments including lychee and sour plum.
From 17 May to 16 August 2019, amp up your weekend dining escapade with family and friends at Spice Brasserie, at SGD48 per adult and SGD24 per child for lunch on Saturdays and Sundays, and SGD58 per adult and SGD29 per child for dinner on Fridays to Sundays.
*Prices not applicable for Father's Day lunch on Sunday, 16 June.
Oh Crab, it's Back! Seafood Buffet
17 May – 16 August 2019
Lunch: 12:00 pm to 2:30 pm
Dinner: 6:00 pm to 10:00 pm
Sprice Brasserie
PARKROYAL on Kitchener Road
181 Kitchener Road, Lobby Level
Reservation: 6428 3160 or email spicebrasserie.prskt@parkroyalhotels.com
For detailed prices and terms and conditions, please visit www.parkroyalhotels.com/kitchener