A popular buffet stomping ground amongst Singaporeans – Food Capital reopens with an à la carte Buffet Riverside Barbecue theme that serves an extensive menu of more than 50 choices of meat, seafood, vegetables, desserts, as well as local, Japanese, Western and Indian delicacies. Guests can choose to dine indoors or along the beautiful Singapore River under the stars.
Come with empty tummies and tuck into Lobster with Garlic Butter, free-flow servings of Live Prawn Skewer, Sirloin Steak, Lamb Cutlet, Pork Belly, Chicken Drumstick, Fish Otah, Spicy Sotong and Green Mussels, grilled over an open charcoal fire for a smokey indulgent feast. To amp up the flavours, drizzle your chargrilled meats in special house sauces – Malabar Black Pepper Sauce, Smokey BBQ Sauce or Sambal Chilli Cincalok.
Add an international touch to your barbecued meal by ordering fresh sashimi cuts such as Salmon, Tuna and Squid Abalone or slurp up Cold Soba Noodle with Quail Egg and Japanese Pickle in Yuzu Dressing. For those who like Tempura, savour juicy prawn, sweet potato, enoki mushroom or eggplant encrusted in golden brown batter, which promises a wonderfully crispy texture and freshness of the ingredients inside.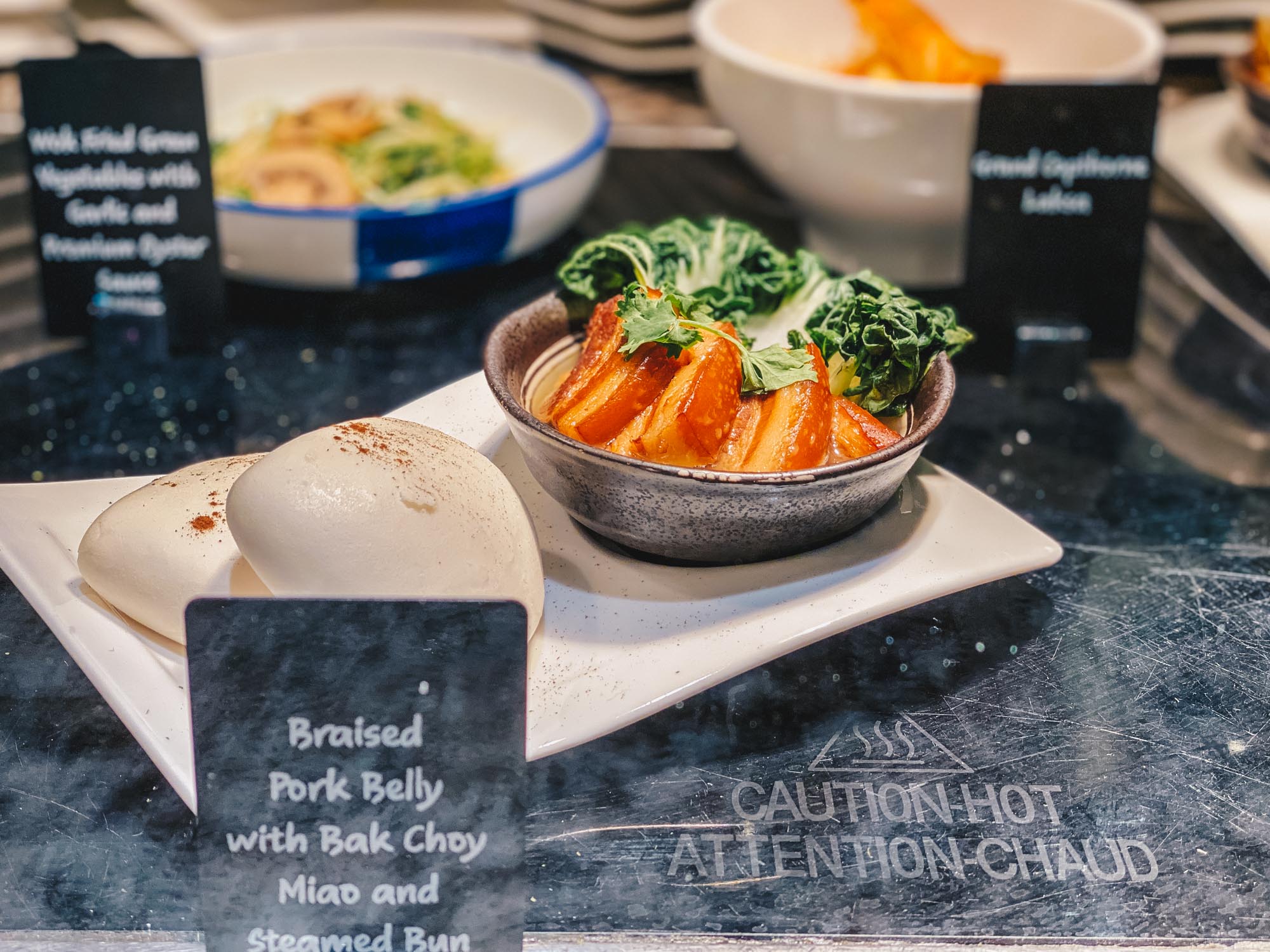 Experience a theatrical gastronomic tour around the world when you treat yourself to culinary delights such as the all-time favourite Grand Copthorne Laksa, Wok-fried Clam with Chilli Crab Sauce and Deep-fried Mantou, Tandoori Chicken with Mint Sauce, Mutton Stew with Lentils and Spices, Penne Pasta with Lobster Bisque, Salmon with Sautéed Green and Tomato Salsa prepared sous vide and many more. Or take a break between the different meat dishes at the salad bar and try over 20 salads, appetizers, breads and soup.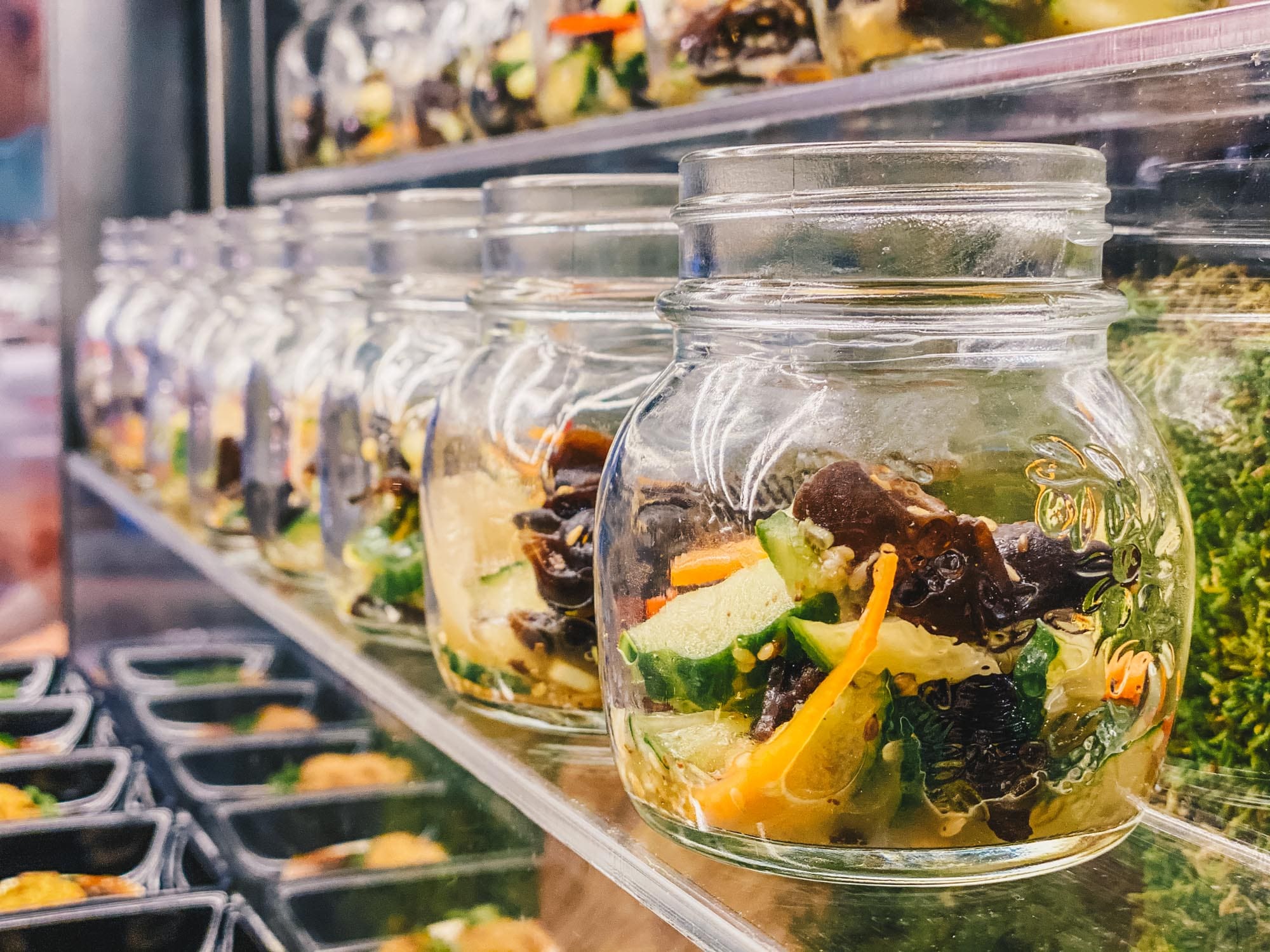 Wrap up your dinner with an array of desserts such as warm Waffle served with Ice Cream, house-made Chilled White Fungus Soup with Red Dates, Mango Pudding with Pomelo, Rich Chocolate Fountain with strawberries, marshmallows and cookies that will bring out the kid in everyone.
Food Capital
Grand Copthorne Waterfront
392 Havelock Rd, Singapore 169663
Opening Hours
Lunch (Available every weekend and daily from 15 December 2020)
12 to 2.30pm
Dinner (Daily)
6pm to 10pm
Food Capital is closed on Mondays.
4 to 30 December 2020 (excluding 24, 25 December 2020)
Lunch (Available only from 15 December 2020) – $54.40 (U.P. $68)
Dinner – $70.40 (U.P. $88)
24 December 2020
Lunch – $62.40 (U.P. $78)
Dinner – $78.40 (U.P. $98)
25, 31 December 2020 & 1 January 2021
Lunch & Dinner – $78.40 (U.P. $98)
Book from 1 till 20 December 2020 to enjoy 20% off
Prices are subject to 10% service charge and 7% GST
For reservations, please call 8168 1539, email dining.gcw@millenniumhotels.com or visit
www.celebrateatgcw.com/xmas2020