Casio Singapore announced the release of the exclusive 'Master of G' Collection of designer robot figurines in collaboration with toymaker adFunture Workshop and streetwear label VEIL. Produced exclusively for Singapore, each collectible 'Master of G'unit comes with a VEIL-inspired G-SHOCK Gravity Master, Gulf Master or Mud Master timepiece mounted on the figurines' respective chassis.
The collection, comprising three specially designed robots, is characterized by the latest 'Master of G' series of timepieces –G-SHOCK Gravity Master GPW-1000, G-SHOCK Mud Master GWG-1000 and G-SHOCK GulfMaster GWN-1000–to form a formidable army of robots imagined to protect the world and conquer the sky, land and sea.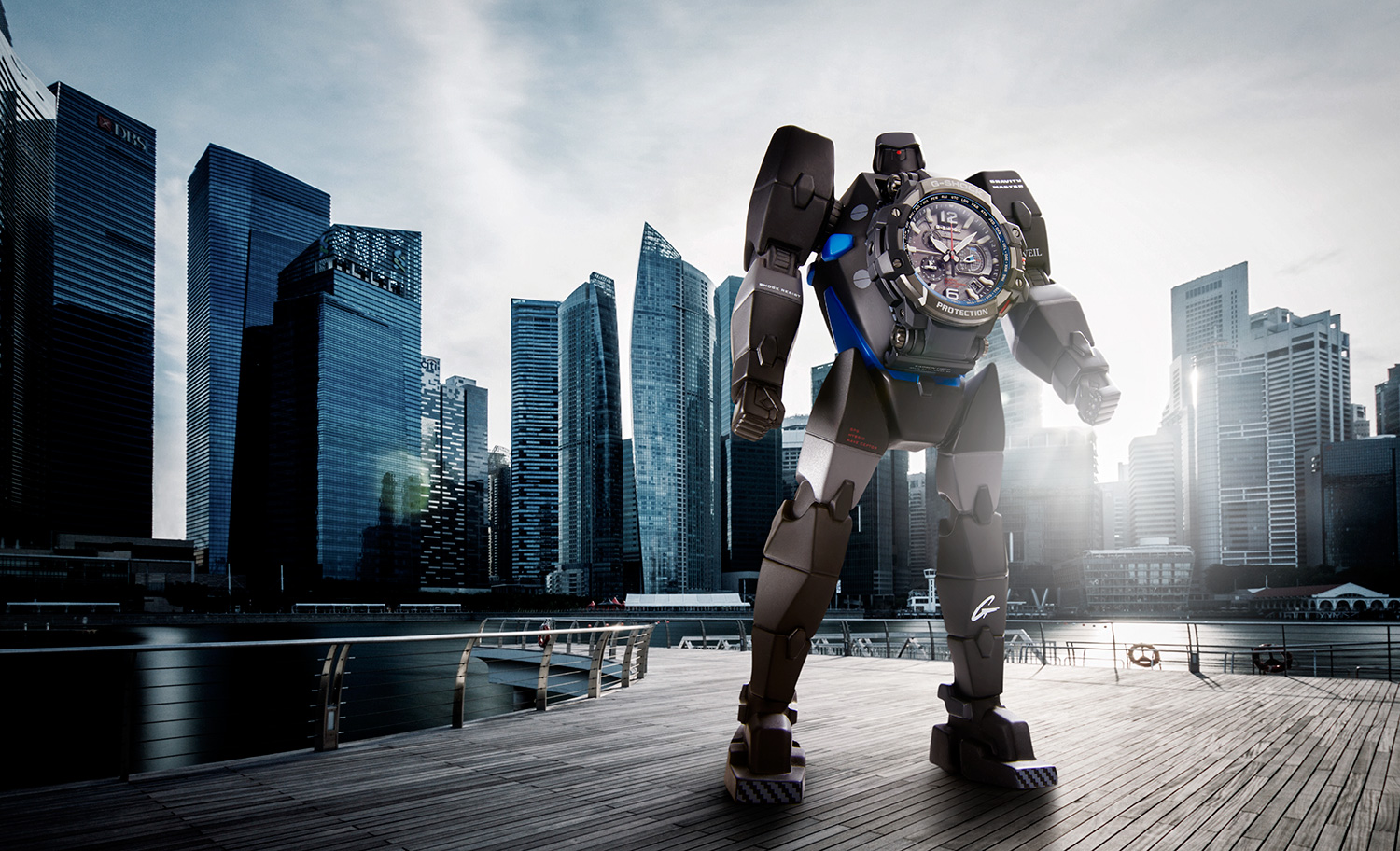 Each robot embodies the 'Absolute Tough', resistant and indestructible features and functions of its respective'Master of G' timepiece, while sporting similar colour and design accents. Exclusive to this collaboration, VEIL was also invited to specially design matching watch straps that complement each Master of G designer figure, truly making it a must-have collectable for any G-SHOCK fan.
The limited edition 'Master of G' Designer Collection is available at all G-FACTORY stores now.
Each robot and its matching timepiece are sold as a set (robots are not sold separately) with only a $100 top-up from the original suggested retail price of the timepiece.