If you've been to Penang, i'm sure you would have visited the street art in Georgetown right? If not you can read my post the the Georgetown Street Art here. Just when i was asking myself if one day, these street art will appear in Singapore, since there's so much restriction here and some see it as a form of vandalism instead of art, was surprised to know that Ernest Zacharevic had started working on the street art here in Singapore!
They have the famous bicycle in Penang, while we have trolley here in Singapore hahahaha~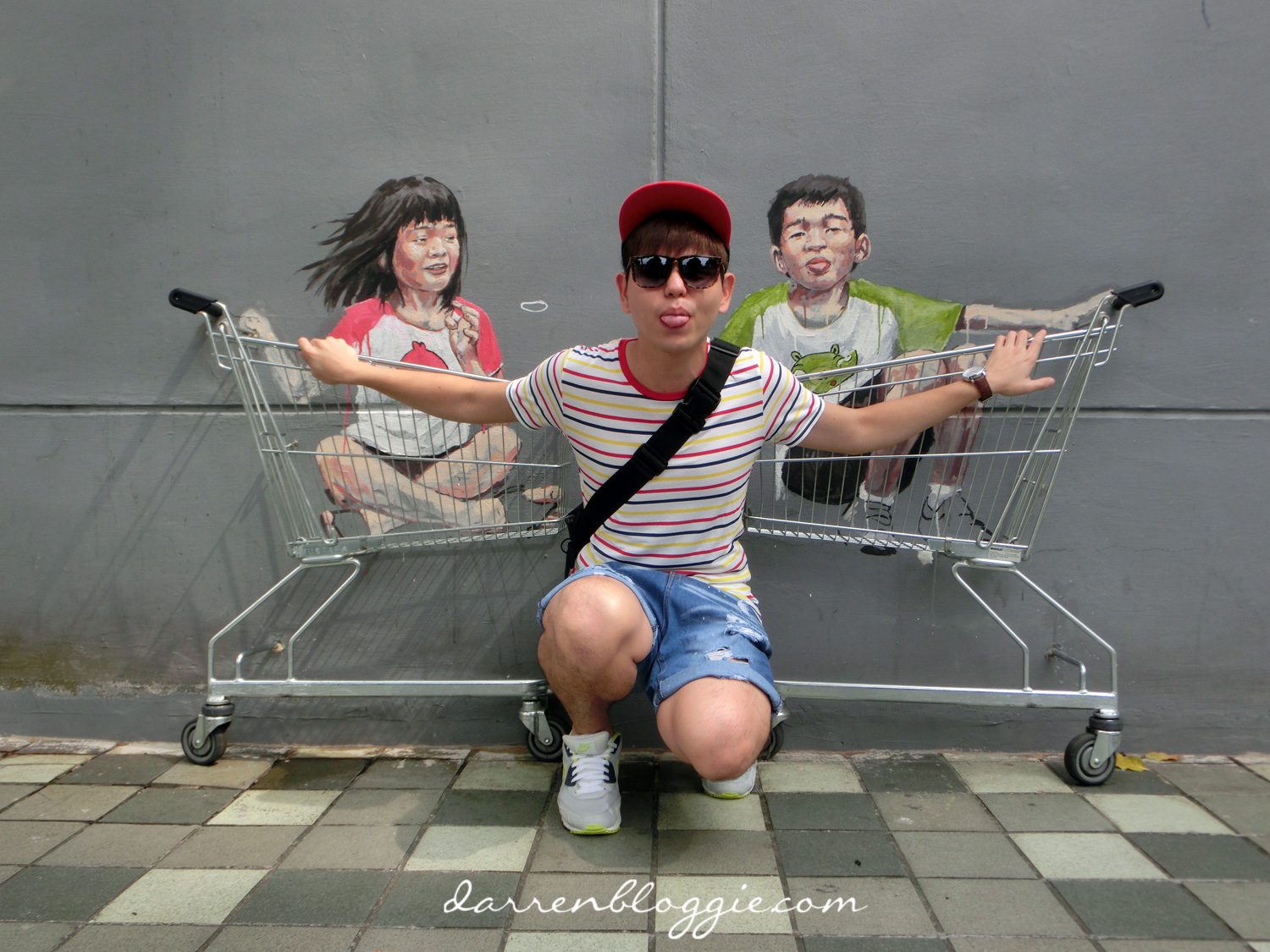 Work in progress for this, (but by the time i publish this, it's already completed. This shows how BACKDATED i am hahaha~)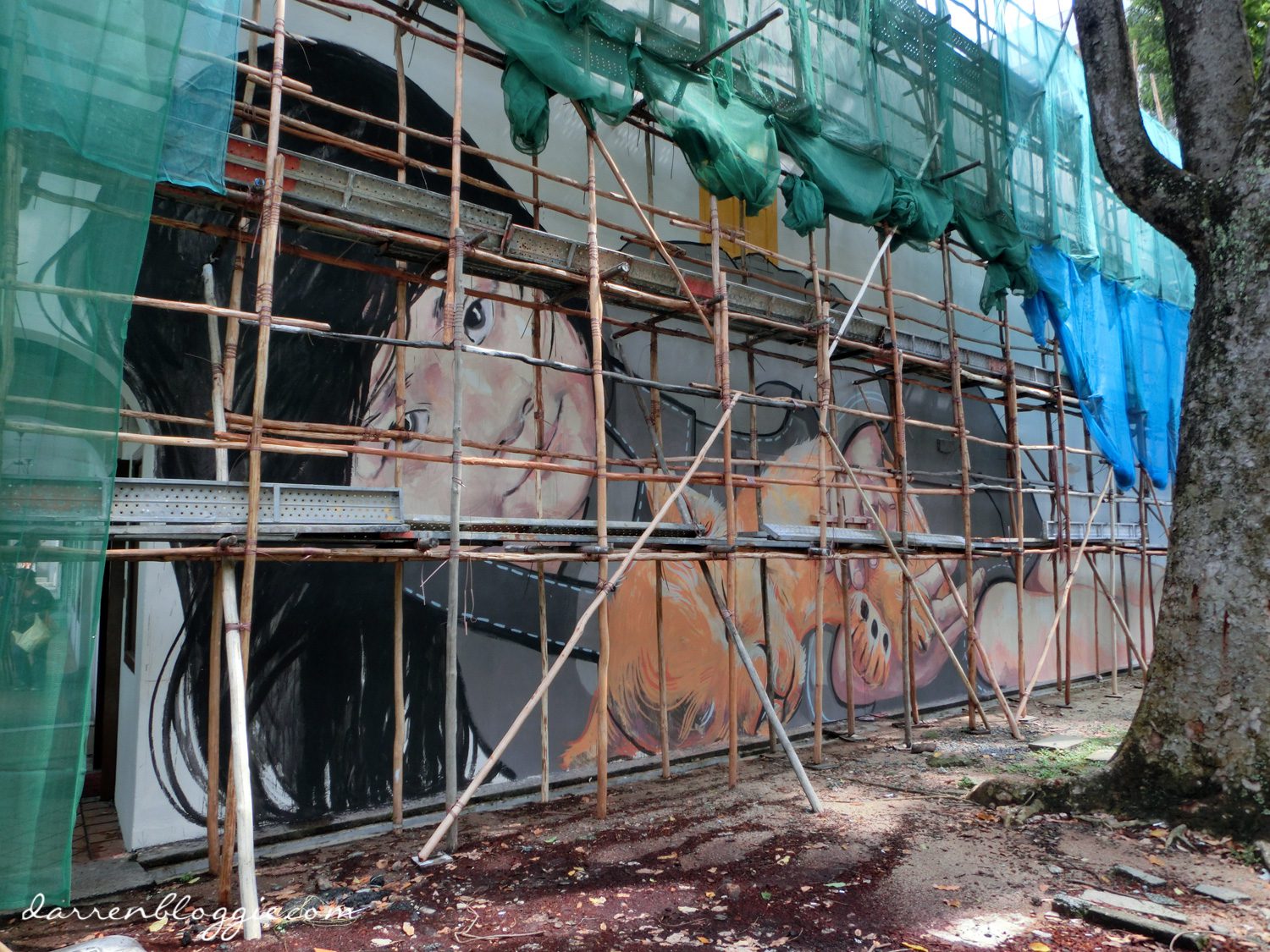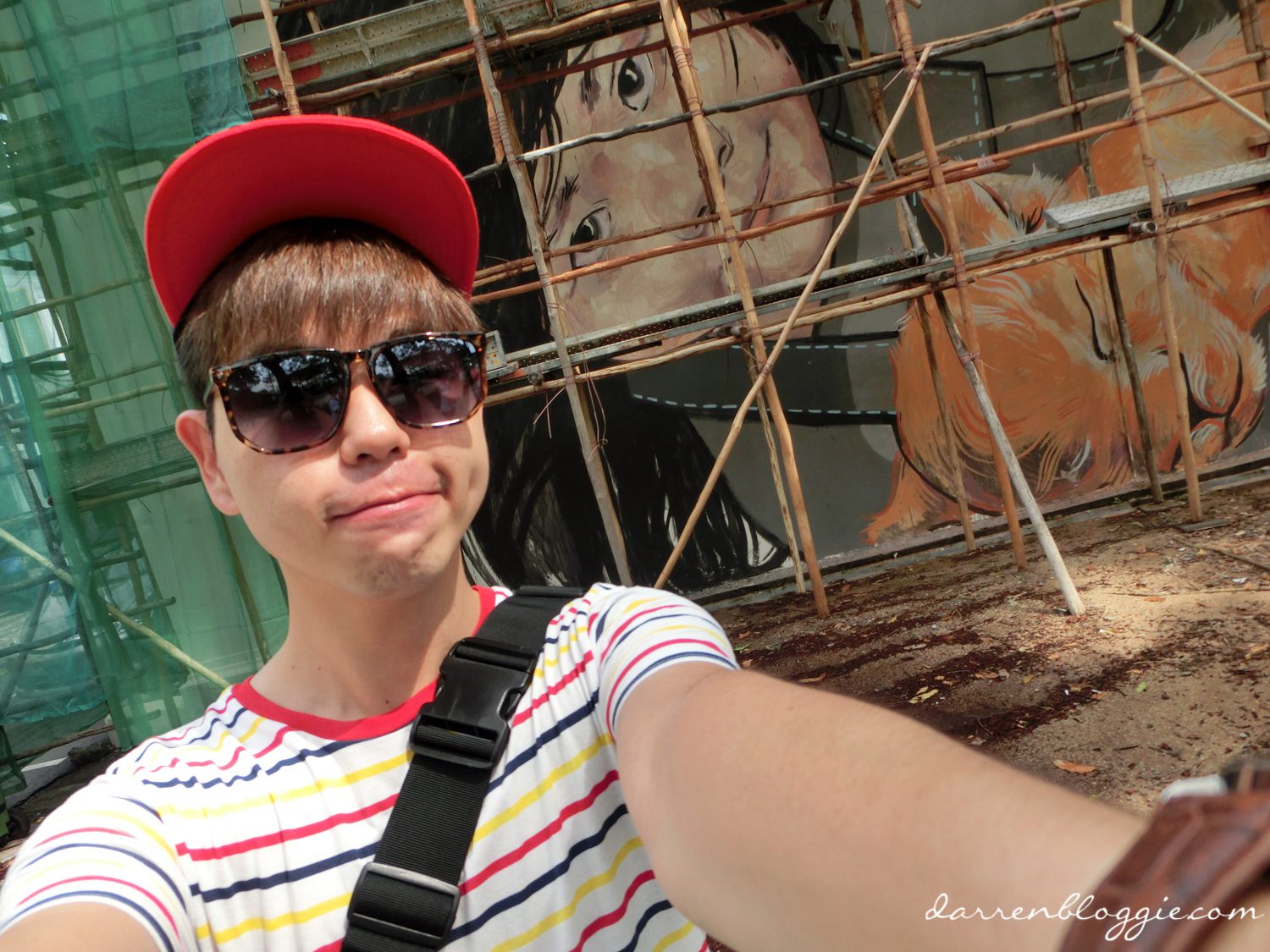 Oh WOW! $100 leh~ i want i want!!!
All these street art is widely spread around a few areas in singapore. Those you saw are along shophouses in Jalan Pisang and Jalan Klapa, facing Victoria Street. There are a few more location that you can find, probably through google as i've yet to visit the rest. 😉
So… have fun exploring these interesting street art in Singapore!