Satisfy your Taiwanese Zi Char cravings throughout the Circuit Breaker period as The Salted Plum is now providing delivery and takeaway menu! Best known for their rendition of Taiwanese classics prepared through home-style cooking, The Salted Plum brings a slice of Taiwanese foodie haven to Singapore.
Ranging from Bento Set meals to Family Sets, get ready for a gastronomic trip to Taiwan within the safety of your own home.
Fill Up Your Bellies with a Complete Bento Set
Starting from $9.90, the Bento Set menu now features Regular, Premium, and Ultimate Bentos for complete, all-in-one meals. Options include the Burnt Chilli Chicken 2.0 ($9.90) for charred hunks of chicken peppered in Szechuan spice, The Salted Plum's signature fatty chunks of 10-hour braised Lu Rou 2.0 ($14.90), the not-to-be-missed Chinese five-spiced Fried Chicken 2.1 ($14.90), and the 10-hour sous vide Wagyu ($19.90) with citrus soy and pickles. Those looking for the best of three worlds, can opt for the 3P ($19.90) for a triple whammy of signature Lu Rou 2.0, Burnt Chilli Chicken 2.0 and Pork Chop.
All bento meals are packaged with appetizers including Sous-vide Egg and Smashed Cucumber for Regular Bentos, and a larger array with additions of Braised Cabbage, Silken Tofu, Bok Choy & Pickles for Premium and Ultimate Bentos. Customers can also add a house drink of either Salted Plum or Honey Lime Juice for sips with a top-up of $1.80.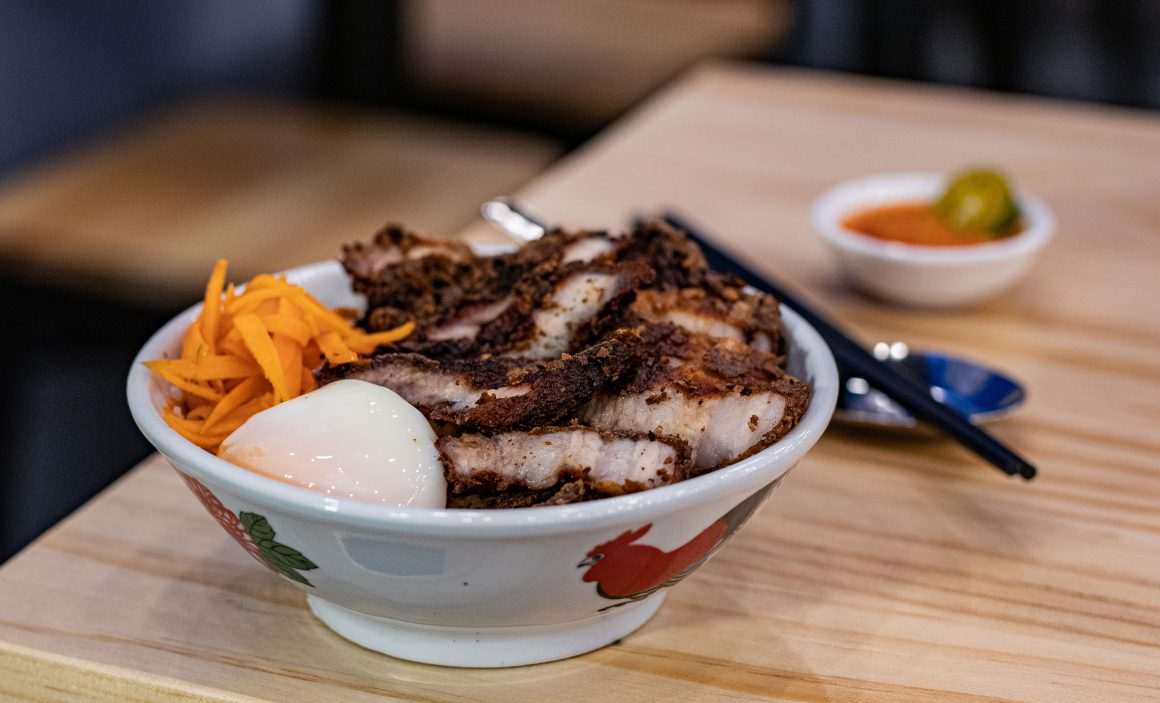 If you are looking for snacks to nibble, or prefer the options without rice, go for the deep-fried Pork Chop served with house chilli mayonnaise, or the Burnt Chilli Chicken 2.0 for some tounge-tingling shreds of charred chicken thigh spiced with numbing Szechuan peppers. Meat-free? Sure, there's the Oyster Mushroom & Smashed Potatoes with house plum powder too.
New additions to the menu include the Mermaid Fish ($5.00) for crispy battered fish with plum powder, Kao Rou ($15.00) for a grilled variant of fatty pork belly, and house favourite Crab Omelette ($20.00) for a fluffy yet crispy egg filled with generous shreds of crab meat.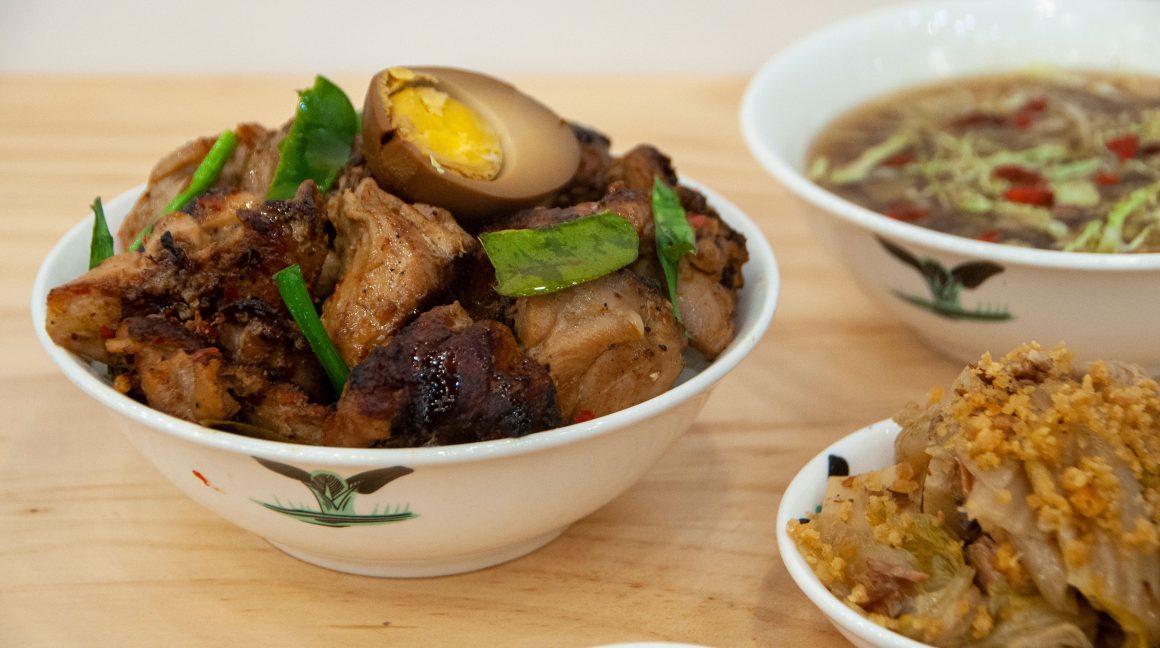 Ordering for the family? Go for the Salted Plum's Family Set, which comes with a mix of classic Taiwanese favourites such as the Mei Cai, Cold Tofu and signature bowls of Lu Rou and Burnt Chilli Chicken for four. Available at $68, the set also comes with a Red Tea Jelly Dessert for a sweet ending, as well as drinks too.
There is also the Premium Family Set ($98.00), which comes with the addition of Crab Omelette, Mermaid Fish, Taiwanese Sausage Patties, Wagyu Beef and Braised Cabbage. You may also opt for soft drinks to complement your meal for a refreshing finish.
For a truly Taiwanese flair, customers can opt to upgrade their rice to Shiny Rice for decadent scoops of rice drenched in lard and garlic oil, or the Purple Sweet Potato Congee for delightful, purple slurps.
Delivery Menu
Available daily across the week from 11.00AM to 8.30PM, The Salted Plum's delivery menu offers an array of house favourites that are representative of their usual menu. Fans and customers can take their pick from the selection of Bento Sets, à la carte snacks, or opt for the Family set for a fuss free package of the signatures.
Delivery Charges
For all deliveries, there will be a minimum order requirement of $30.00 with a flat delivery fee of $10.00. Orders above $60.00 will be waived delivery charges. Customers who are in the vicinity can also opt for takeaways with no minimum order requirements. As orders are prepared fresh and will require time for delivery, customers are encouraged to place their orders at least two hours before mealtime via https://order.saltedplum.co/#/
The Salted Plum is also available on food delivery platforms, Foodpanda and Deliveroo.