Pink Fish, an innovative Norwegian fast-casual concept restaurant that uses salmon as their main ingredient, opened the doors of its first overseas outlets here in Singapore at Jewel Changi Airport.
A champion of fresh, healthy and tasty produce from its home country, Pink Fish's hero ingredient is the salmon – direct from the fresh and cold fjords in Norway. Pink Fish's menu features an extensive range of flavours from the continents of Europe, Asia and America, such as the Thai Green Curry with salmon, was inspired from Geir's travels to Thailand.
At Jewel Changi Airport, Pink Fish presents its original menu in categories such as Salads & Wraps, Burgers, Soups and Raw. Customers can customise their portion of salmon for these categories, ranging from Nibbles (50g), Hungry (100g) to Starving (150g).
American Burger, $9.90 (110g of Salmon) – Juicy Texan salmon burger with coleslaw and slathered with BBQ sauce.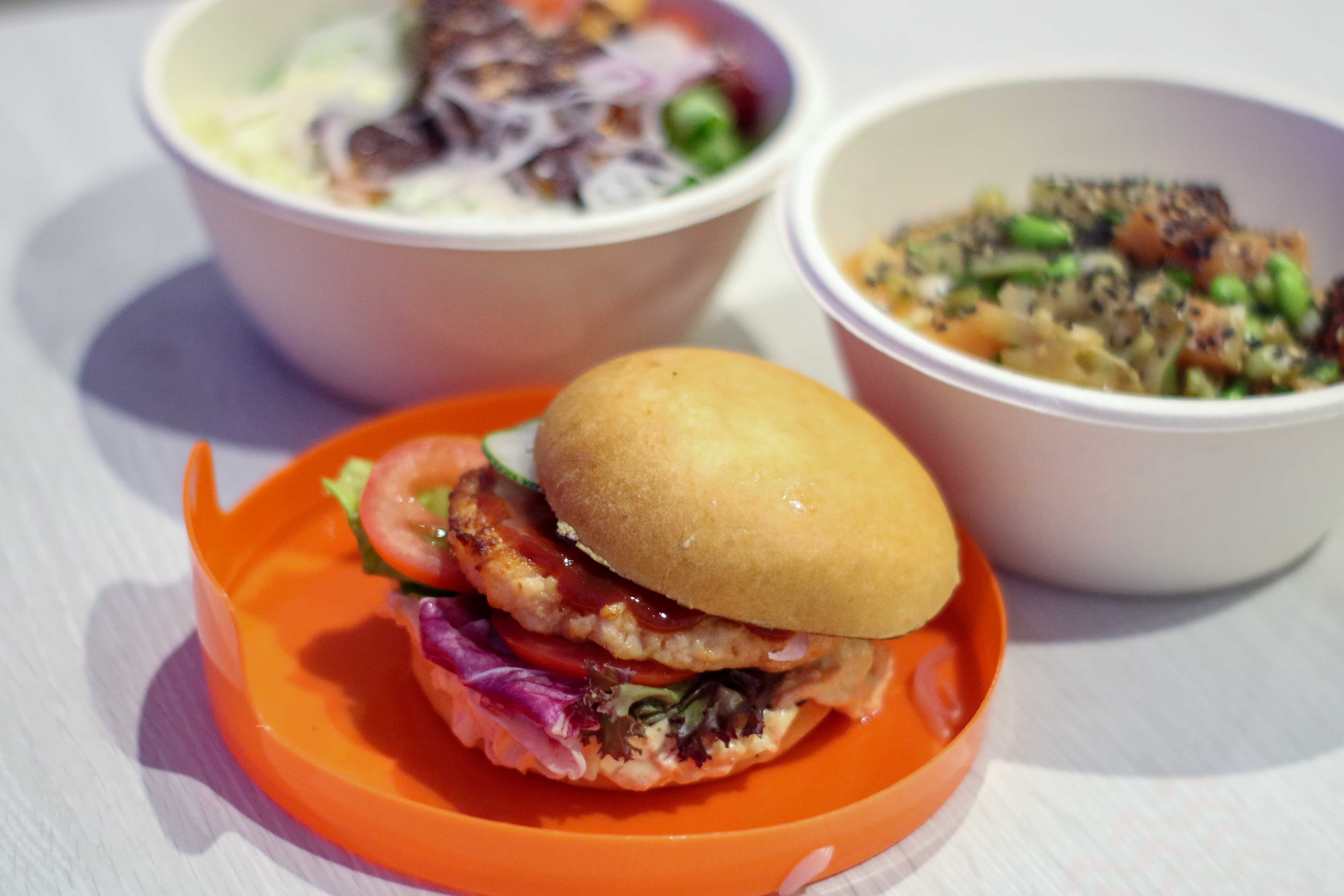 Burgers each come with a generous 110g serving of salmon, and customers can get to pick a range of sides to complement your meal. There will also be a "Catch of the Month", where different seafood items will be showcased, based on the season and Chef Geir's inspiration.
Asian Raw, $10,90 (50g – Nibbles), $14.90 (100g – Hungry), $18.90 (500g – Starving) – Japanese sashimi salad with raw salmon cubes, yuzu, miso, edamame and rice.
With the motto of "Good Food Fast", Pink Fish strives to serve every meal within 5 minutes so that customers can tuck in quickly.
PINK FISH
Jewel Changi Airport
B1 261-262
https://www.pinkfish.sg/