Have you ever wanted to try food from around the world all at a single place? Now you can do so at Food Republic 313@Somerset! We got to try out some of the many stalls available and here are our favourites!
Heniu Teppanyaki
After falling in love with Japan's live-cooking concept and the warmth of Taiwanese hospitality, founder of Heniu Teppanyaki, Ricky Lim, embarked on a culinary trip to Taiwan where he honed his skills at a teppanyaki eatery. Upon his return, Heniu Teppanyaki was soon established in 2012 at 313@Somerset, with a vision to offer restaurant-quality teppanyaki dining at affordable prices for people from all over the world to savour.
We started off with the Trio of Appetisers, which comes in a single bite-size portion of Cream dory paired with honey mustard sauce, Fresh shrimps paired with vinaigrette-based sauce and Scallops paired with garlic soy. My favourite among all is the scallops as I loved the fragrant garlic soy sauce that was drizzled on it.
Next, we have the Tender ribeye with boneless leg of chicken, cooked in Ricky's signature black pepper sauce with 13 ingredients and spices, and simmered overnight to result in a flavourful and robust blend of savoury yet not overly peppery. It helps to bring out the sweetness of the fresh meat too.
As to appeal to a wider audience, like myself who do not take beef, the sauce is refined to be made using chicken stock instead of beef so that consumers can still enjoy this signature homemade sauce to complement their meal.
Vegetarians can also enjoy the teppanyaki experience with a mixed mushrooms option, paired with a homemade oyster-based mushroom sauce.
Here at Heniu,  a complete dining experience is not only about filling the tummy but also a feast for the senses. From the excitement of watching the chefs prepare the food before diner's very eyes with occasional little tricks and entertainment in between, to smelling the delicious aromas amidst the sizzling of frying meats, the whole process is a treat in itself!
Buta Kabayaki & Curry
If you are into Japanese Donburi and curry, you will definitely love what Buta Kabayaki & Curry offers. Being one of the most established pork suppliers in Singapore, owner Kelvin Ong hopes to introduce healthier and better quality pork to the masses at affordable prices.
Buta Kabayaki uses naturally raised premium Spanish pork, which is renowned for being one of the world's healthiest pork. They are fed a healthier diet consisting of primarily chestnuts, reared over a longer period of time and not injected with any growth hormones.
The must-have dishes, also our favourites are the Okinawa Pork Jowl Don and the superior Iberico Pork Char Siew Don. The Iberico Pork is more delicate, nutty and has a good concentration of oleic acids beneficial for blood cholesterol.
Other than the don, the tonkatsu curry rice is also a good option to choose from. The large plates or panko-crusted pork or chicken katsu are drenched with smooth, aromatic curry, perfect when mixed with the fragrant Japanese rice.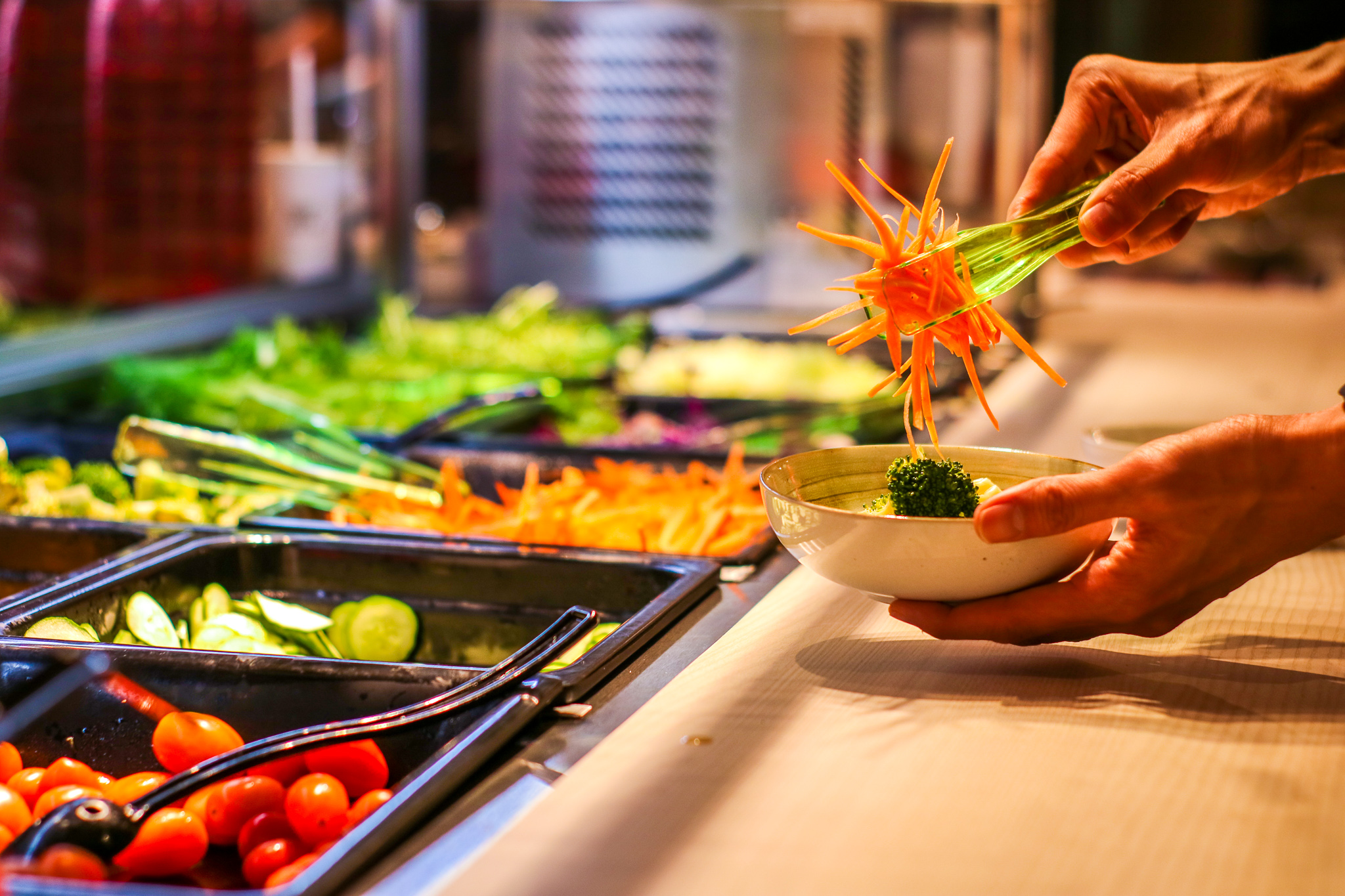 Complement the rich flavours of the donburis and curries with a bowl of greens from the Salad and Fruits Bar or complete your meal with a heart-warming bowl of Chawanmushi. Most importantly, for the quality of food they served, the price is kept at a very affordable range!
Heniu Teppanyaki & Buta Kabayaki & Curry
Food Republic
Level 5, 313@Somerset,
313 Orchard Rd, Singapore 238895
This was an invited tasting, though all opinions expressed are our own.