HELLO READERS!! got miss me ma? haha~ okay!! im back from my taiwan trip and it was really a super memorable one!! Give me sometime as i prepare those pictures ive taken for the trip before sharing them over here with you guys ~ ;D
SO the memorable part is this, i GOT TO MEET S.H.E IN PERSON!!! that's like their very first public appearance together with SELINA after 1 and a half years! SUPER GAN DONG the moment i saw the three of them together and most importantly SELINA!! *eyes turning red now.. :'(*
As i needa update those pictures on our fc blog, i've managed to edit these images first and since these images are ready, i shall share with you guys on this event first! ;D
It was pretty rushing for us as we have a evening flight to catch and we needa leave to the airport at 4.30pm. Event starts officially at 2pm and will probably end ard 3.30 to 4pm but we still decided to give it a try..
It was 10am in the morning when we reached the shopping mall and there was fans gathering at the main entrance of the mall waiting to enter at 11am, where the mall officially open.
You will needa make a purchase of NT1500 in order to get a S.H.E autographed poster and go on stage for a handshake session with them 🙂 so i leave that to my mum to do the shopping hahaha 😛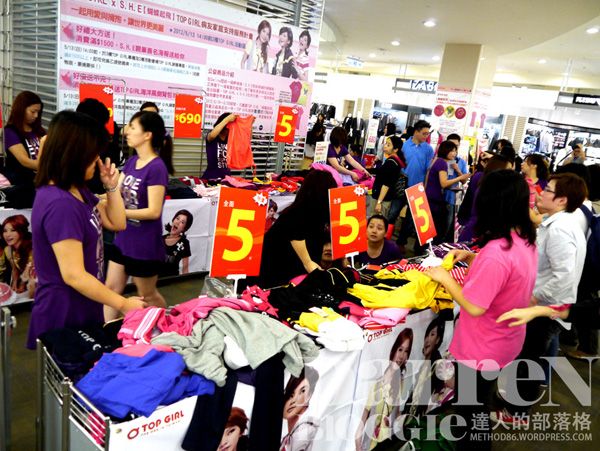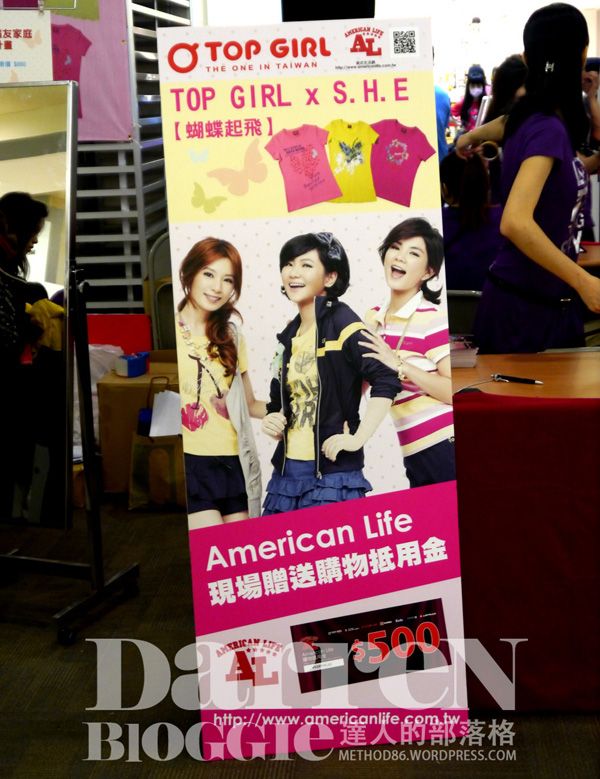 Top Girl, the brand which S.H.E endorses, came up with 3 designs specially for this charity event and the concept of the designs are originated from Selina's paper cutting handicraft.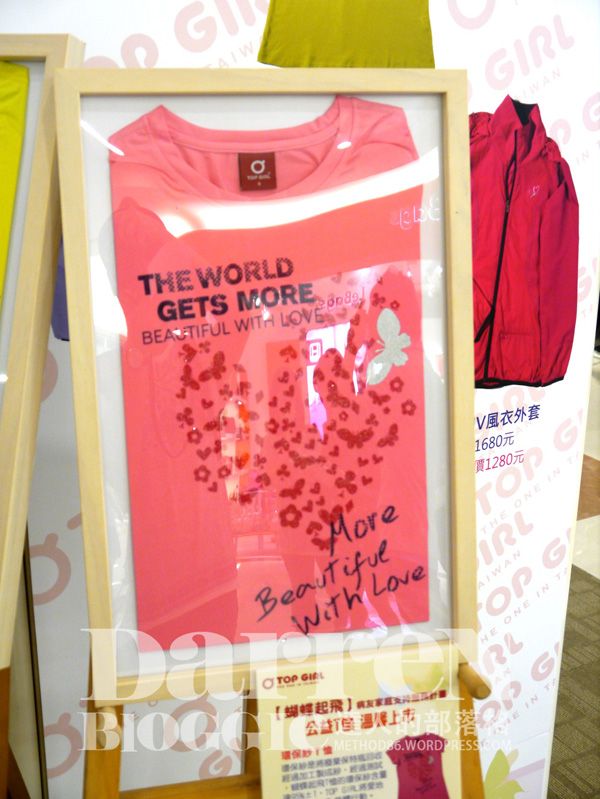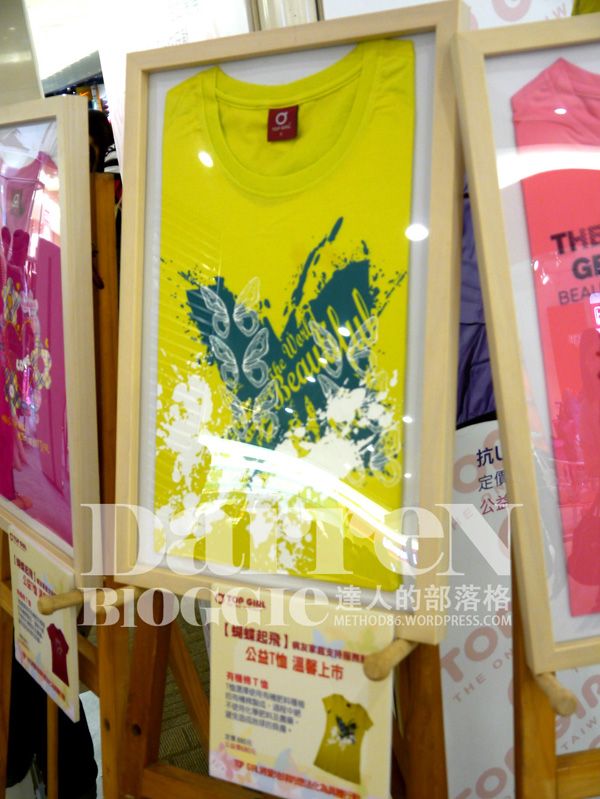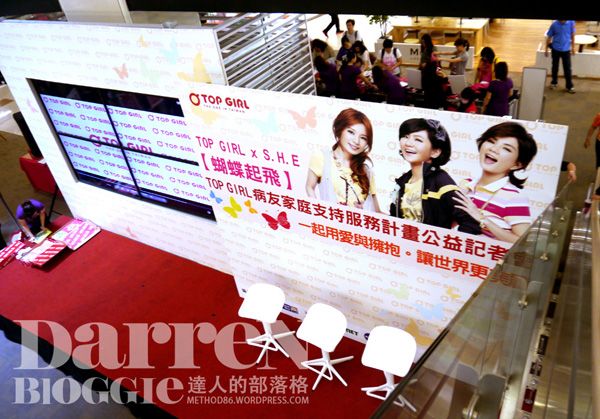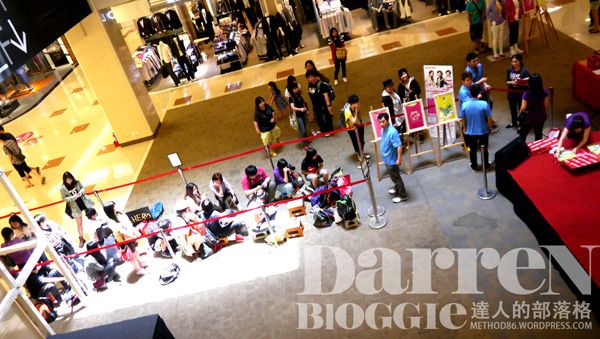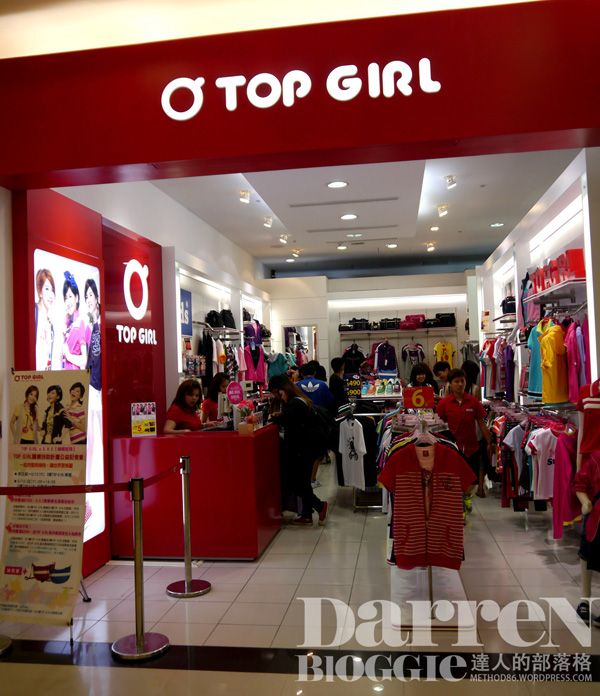 As time gets nearer, it gets more crowded and most of the media in taiwan are ready at the venue waiting for the arrival of S.H.E !!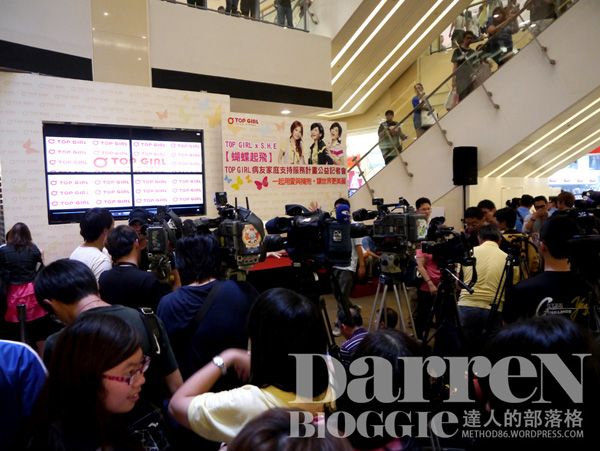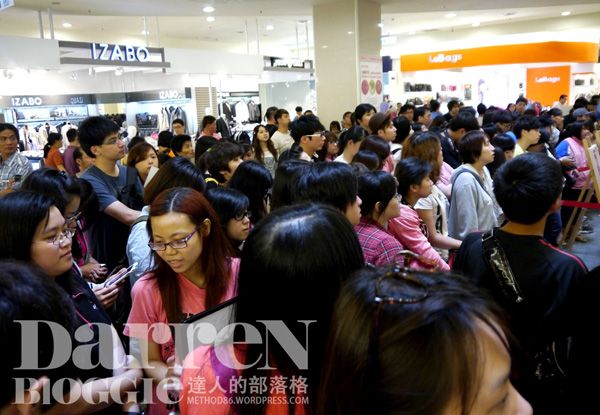 and….. FINALLY THEY APPEARED!!!! 😀 😀 😀 😀 😀
*Ps : please credit accordingly if you are using any of the pictures below.. thanks and appreciate that.*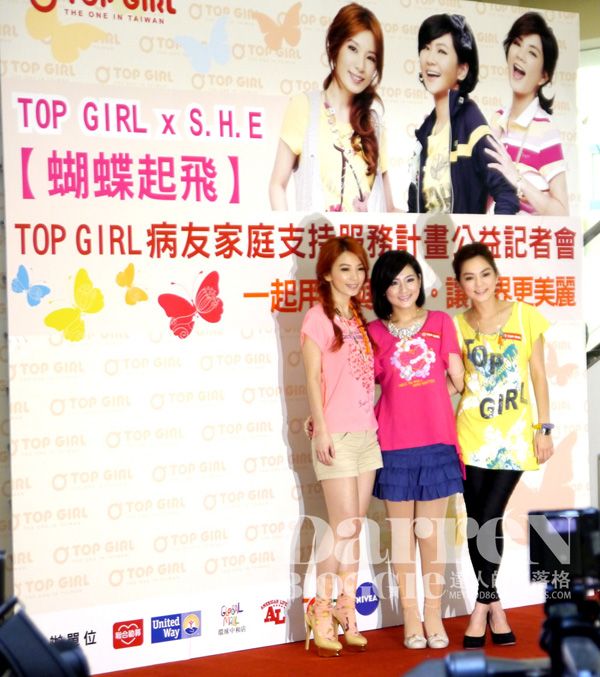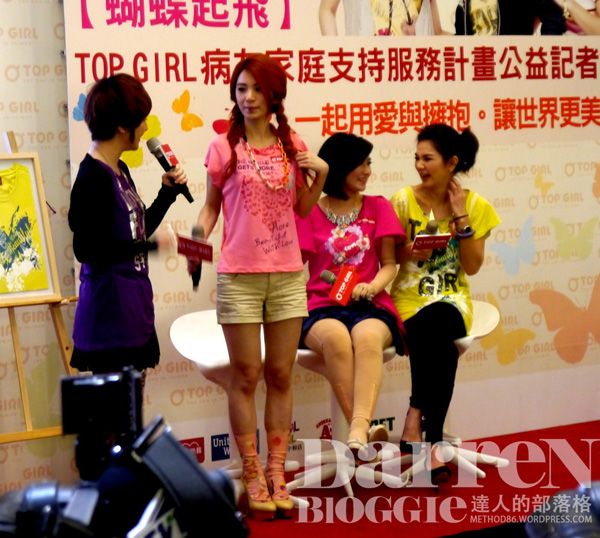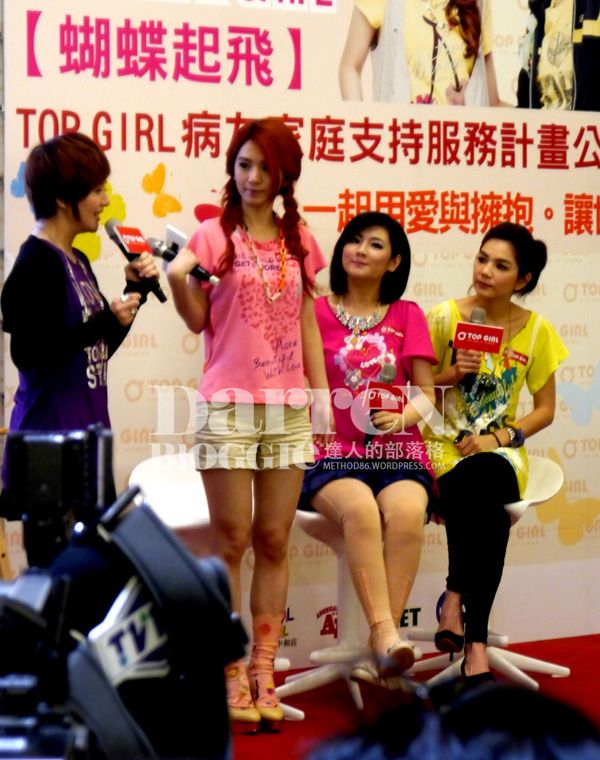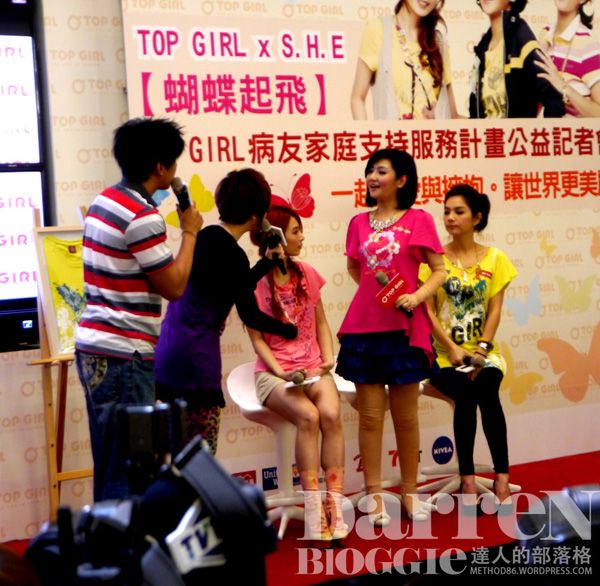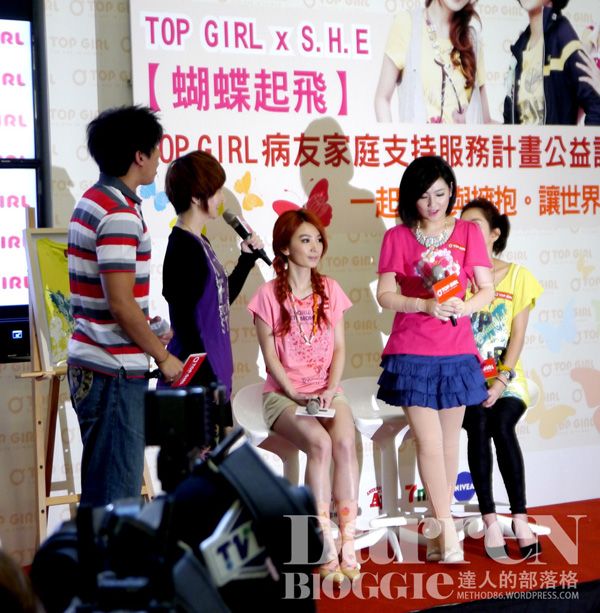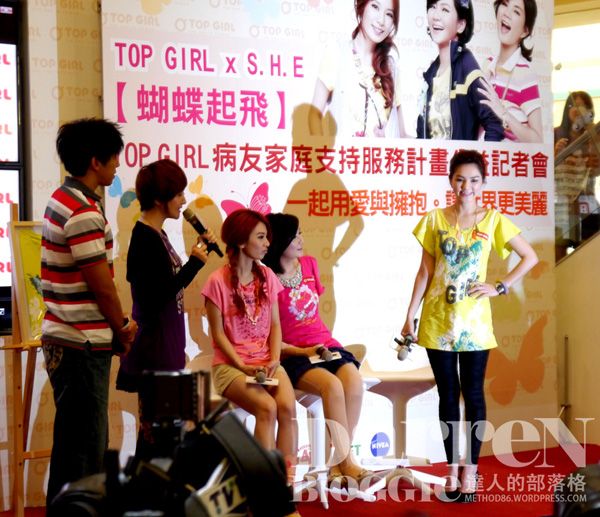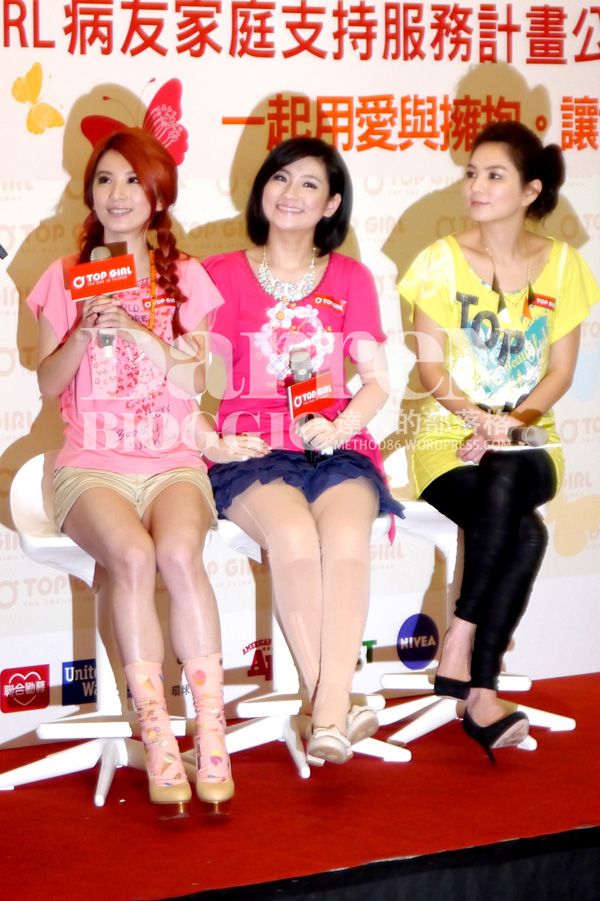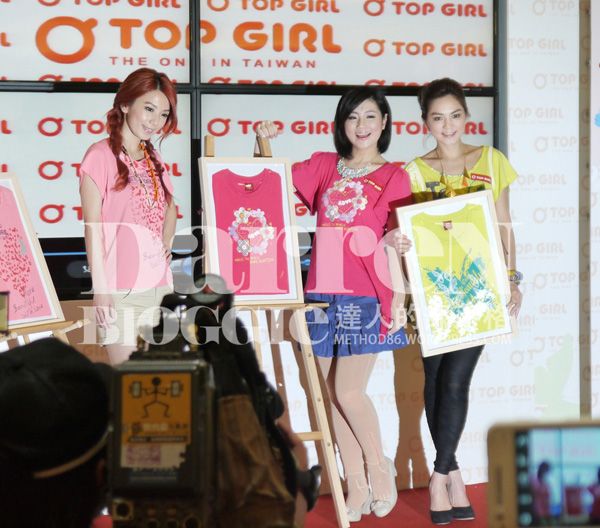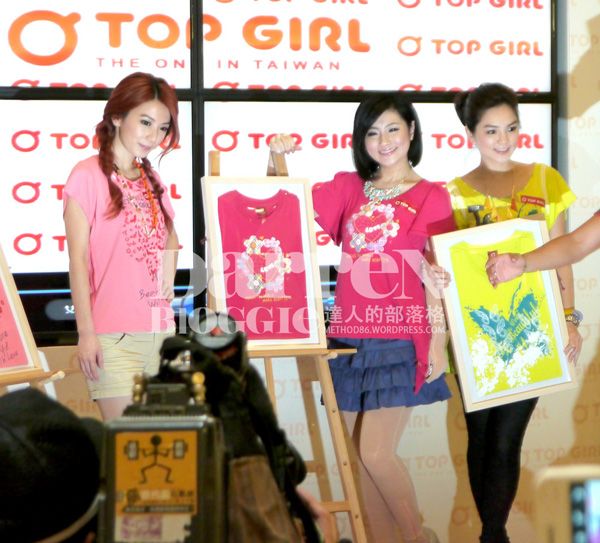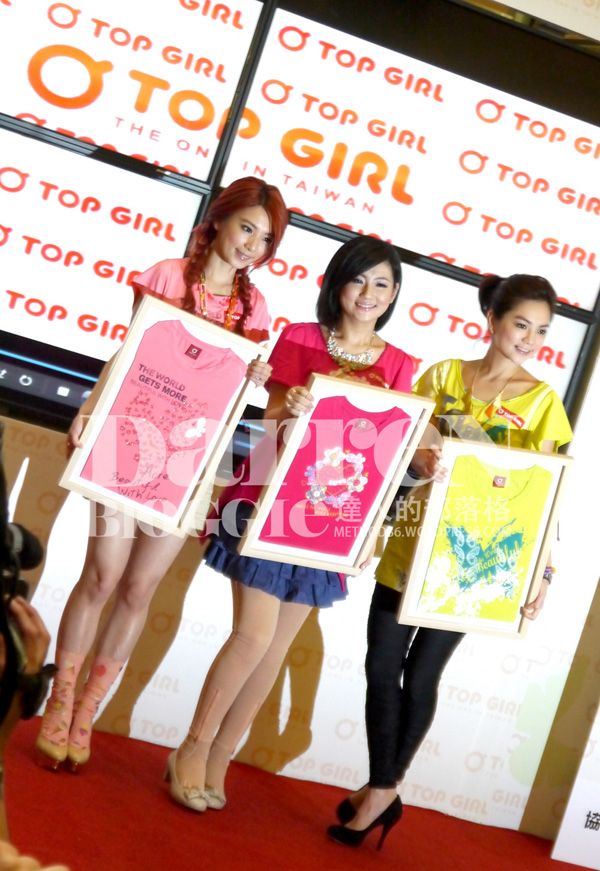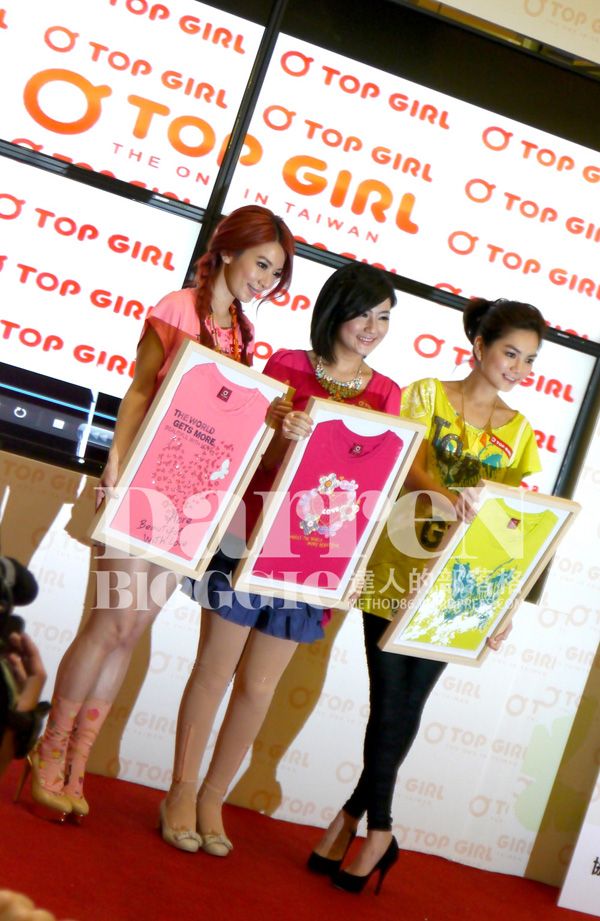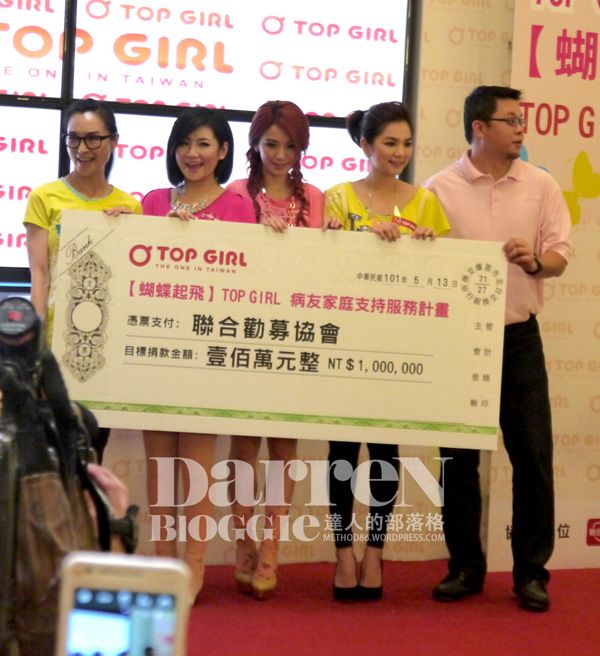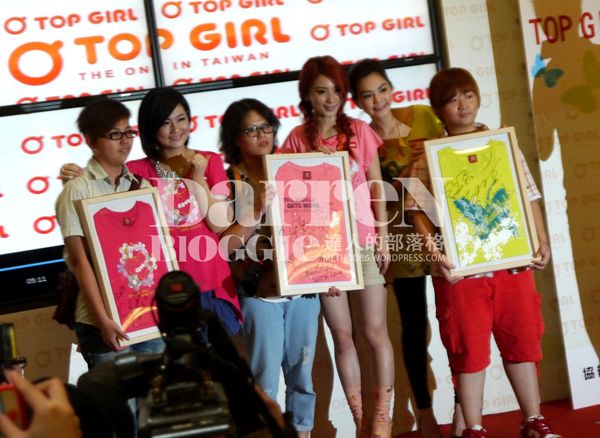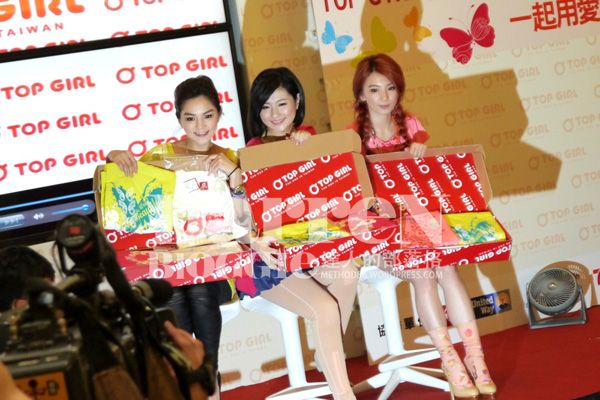 It was really a very meaningful event for myself and the rest of the S.H.E fans!!!
NOW, try to spot me in this news clips shown on taiwan tv ;P
[youtube http://youtu.be/Dm20v1jgjzA&w=853&h=480]
and the FULL coverage video of the event! ;D
[youtube http://youtu.be/frbx2t5tvUk&w=853&h=480]
[youtube http://youtu.be/XvZrPOJHJ_I&w=853&h=480]
[youtube http://youtu.be/ENP1PMwJ_Js&w=853&h=480]
[youtube http://youtu.be/yoAHCeiFxyg&w=853&h=480]
[youtube http://youtu.be/SFEuyZGIlnQ&w=853&h=480]
[youtube http://youtu.be/W3PdaG44dAE&w=853&h=480]
[youtube http://youtu.be/hB-sCxyJhcA&w=853&h=480]
[youtube http://youtu.be/6JJNb9uhy-4&w=853&h=480]
[youtube http://youtu.be/RgyVw4qf1P4&w=853&h=480]
[youtube http://youtu.be/-dR6a7gFfyc&w=853&h=480]
[youtube http://youtu.be/UMVAg70kWcM&w=853&h=480]
[youtube http://youtu.be/QHJ5jF7S1l8&w=853&h=480]
[youtube http://youtu.be/zJ-iRx_zDqA&w=853&h=480]
Coming up next : 4D3N 台北台中走透透 !