Trigenic Flex is the latest design innovation from Clarks Originals: the culmination of over 190 years expertise in the craft of shoemaking. With a tradition of introducing innovative footwear to the market place, the brand's unconventional, and sometimes radical approach has resulted in the proliferation of globally recognised icons such as The Desert Boot and Wallabee®.
The Trigenic Flex takes inspiration from an original 1883 Clarks Hygiene design; stylish shoes that were shaped to the natural contours of the foot, a great contrast to the seriously uncomfortable and deforming fashions of the time. Prad Indrakumar, Senior Designer, Clarks Originals states; Advanced knowledge of biomechanics, materials and contemporary construction methods have been brought together to create a design­led shoe that flexes in sync with the natural sequence of motion. An anatomical last shape has been slimmed down and combined with a 3­part decoupled sole unit, to support each stage of impact, deconstructed uppers crafted from premium leather panels, cut, angled and interlocked for optimum comfort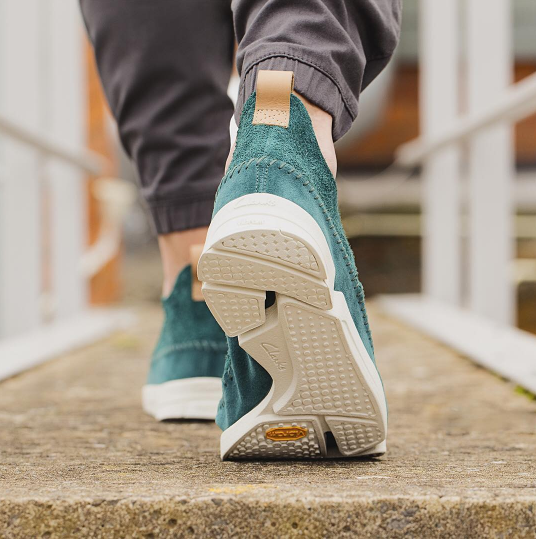 Super­modern styling, a classic moccasin construction, and a pioneering attitude defines this modern take on the Clarks heritage. Trigenic Flex is a game­changing new style that brings cutting edge shoe engineering, traditional craftsmanship and modern design together to create a totally unique shoe with both substance and style.