It's the time of the year to feast and binge on those Chinese New Year goodies. Knowing that the calories intake of these goodies can be really high, we would want to make sure that our calories and well spent only on those that are truly good. After trying the goodies from Pineapple Tarts Singapore, here are some of my favourites!
Cheezylicious and YOIkLO Pineapple Tarts
With the ever-changing demands and trends that are going on, Pineapple Tarts Singapore constantly seeks to innovate their goodies with limitless possibilities which can better appeal to the public. Some of their innovations include the Cheese and Salted Egg Pineapple Tarts which are a hot favourite to many.
Cripsy Sia – Hae Bee Hiam Prawn Roll
The Nyonya prawn rolls are fried to a crispy golden brown texture which guaranteed a crunch in every bite. The spiciness of the sambal and the fragrant prawn paste make every bite of the Shrimp Roll irresistibly good!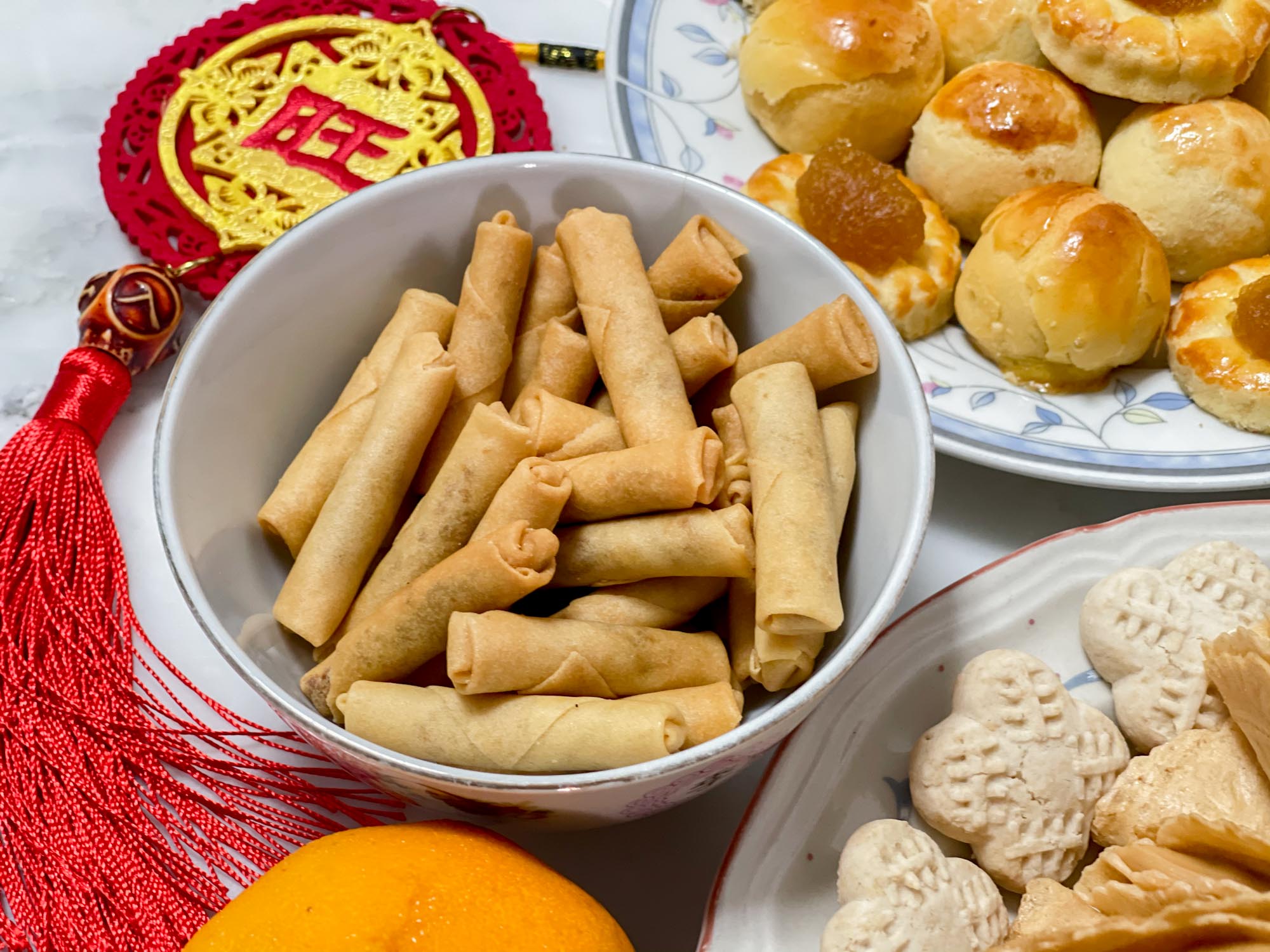 Snow White – Kueh Bangkit
Probably one of the most traditional CNY Goodie around, the Kueh Bangkit. The soft, delicate melt in the mouth crust blends wonderfully with this coconutty treat, you will never go wrong with this!
Yummy Nutty – Peanut Butter Love Letter
If you are a peanut butter lover, just like me, you will love this newly launched goodie. Filled with creamy peanut butter, these love letters are addictive and makes it a perfect snack to have during this festive season!
Sian Dan Xie – Salted Egg Crab Sticks (Highly Addictive)
Thoroughly marinated with homemade salted eggs, these Salted Egg Crab Sticks scream with ultimate flavour and long-lasting addiction! It is so addicitve that you may finish everything before you know it.
Pineapple Tarts Singapore uses a traditional recipe passed down from generations, and with its free and same-day delivery (for orders above $100, which I'm sure you will not have an issue to hit), you can enjoy freshly baked and handmade Pineapple Tarts delivered right to your doorstep!
Giveaway on Darren Bloggie Instagram
Heard that orders are closing soon and some of the items are almost sold out. So, do not hesitate further and start you Chinese New Year goodies shopping spree on Pineapple Tarts Singapore today! If you are feeling lucky, do take part in our giveaways on our Instagram too!
This post is brought to you in collaboration with Pineapple Tarts Singapore