CASIO Singapore launched the new Full Metal 5000 Series G-SHOCKs on 25th April at a private event held at Supplies & Co, a local multi-label retailer specialising in high end street fashion – the perfect location to match the new watches' premium positioning within the G-SHOCK family.
The event was a story almost four decades in the making, beginning with Mr Kikuo Ibe's work to develop the first G-SHOCK based on the concept of a tough timepiece with shock resistance unlike anything else on the market then. A eureka moment occurred one day when Mr Ibe saw a little girl bouncing a rubber ball, and realised that shock resistance could be achieved by manipulating the watch case's material and structure. With this breakthrough, development of the shockproof watch progressed rapidly and the first G-SHOCK, the resin-clad DW-5000C, was released in 1983.
This year, the original 5000 series that started it all received the full metal treatment with the release of the GMW-B5000D-1 – the very first 5000 series watch with a metal case and bracelet. To mark the 35th anniversary of the G-SHOCK, a limited edition reference with a gold IP (Ion Plating) treatment, the GMW-B5000TFG-9, has also been released. These were the two watches that were launched in Singapore at Supplies & Co.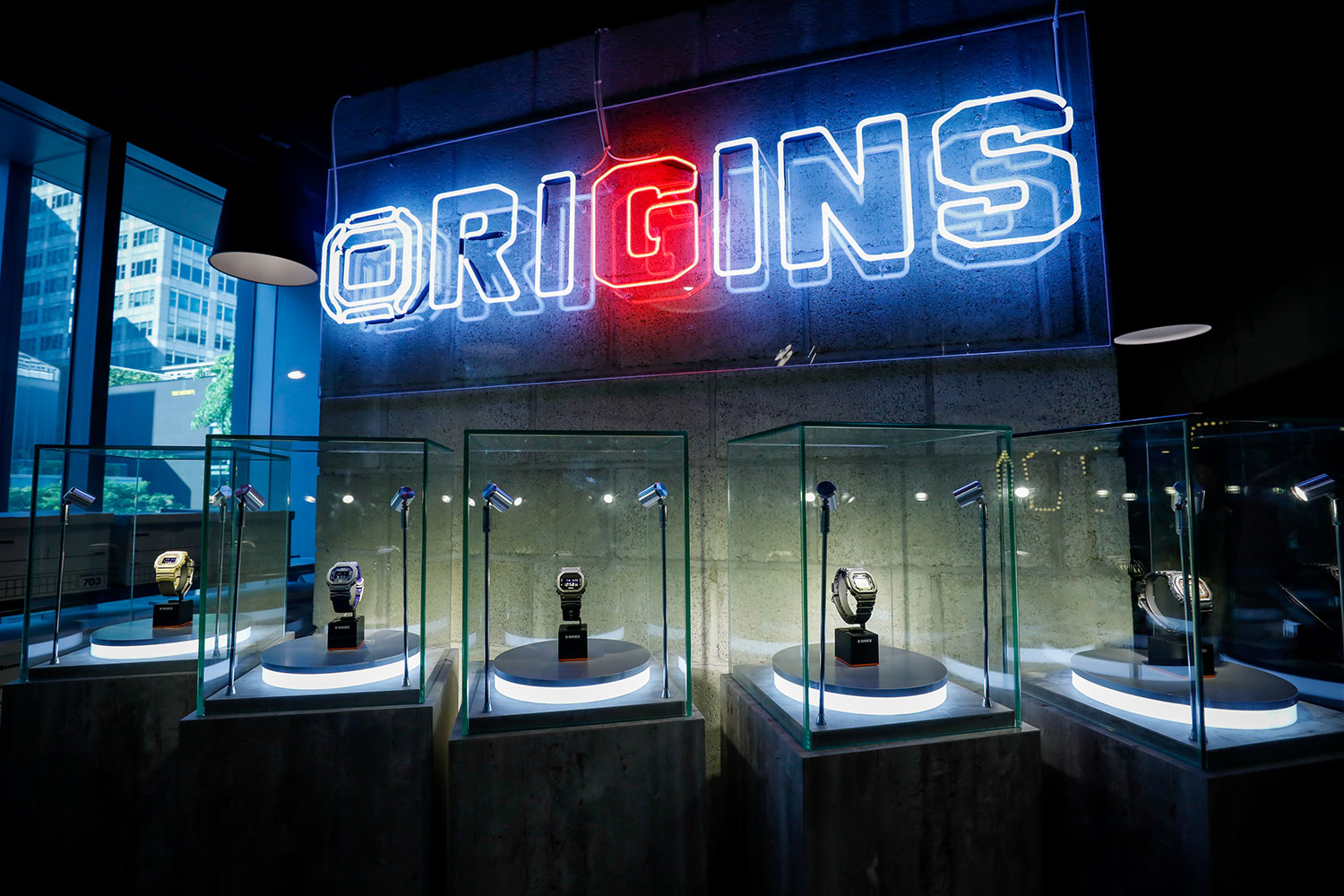 With 2018 marking the G-SHOCK's 35th anniversary, activities are set to ramp up to celebrate this as part of the G-SHOCK's ORIGINS campaign, with a major celebration in November.