CASIO Singapore is releasing new additions to the G-STEEL series of watches, which feature a layer guard structure using different materials for shock absorption. The new GST-B100, GST-B100D, and special edition GST-B100X watches all feature analog chronographs – a first for the G-STEEL line – and come with a distinctive combination of sub-dials for ease of operation.
The three new timepieces all feature dual time indications, with home and local time displays swappable on demand for convenience. At 12 o'clock, a stylized turbine blade points to the function that is currently selected. A separate turbine blade at nine o'clock works in tandem with the function indicator by rotating to visually communicate the chronograph's operation, alarm on/off setting, and battery level. These displays don't just offer at-a-glance legibility, but also lend a visual flair that, together with the three-dimensional dial architecture, create a distinctively GSHOCK aesthetic.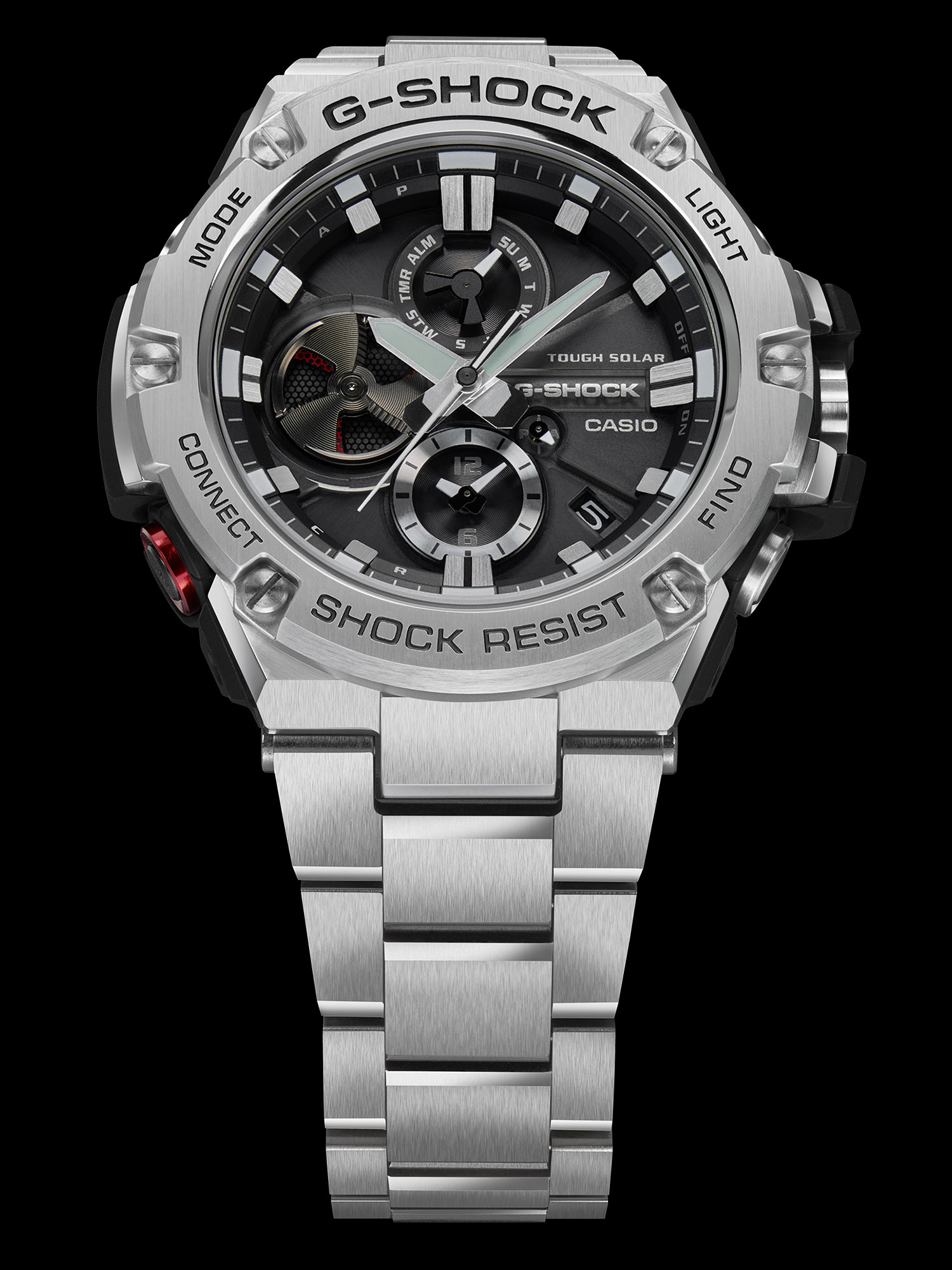 These latest G-SHOCK watches' distinctive design, functionalities, and usage of materials have been enhanced by their wearability and ability to tell accurate time anywhere in the world, which will all but guarantee their broad-based appeal. The GST-B100 (S$499), GST-B100D (S$609), and GST-B100X (S$959) are available at GFACTORY stores islandwide.