Casio Singapore announces the release of the MRG-G2000HT, a limited edition model of its flagship MR-G series in the G-SHOCK line. Featuring a system that updates time data to keep accurate time anywhere in the world and boasts a handmade texture created using tsuiki metal-hammering techniques as well as a "Japan blue" indigo finish to evoke the beauty of Japanese tradition. A limited edition of 500 watches will be sold worldwide.
* Tsuiki is a metalworking technique by which a sheet of metal is hammered out thinly into a three-dimensional shape.
The new Connected Engine 3-Way time sync system keeps accurate time anywhere in the world through receiving both radio wave and GPS satellite time calibration signals while connecting to time servers by pairing with a smartphone. It automatically updates the watch's internal data on time zones and daylight savings time (DST) from a smartphone, keeping it updated at all times.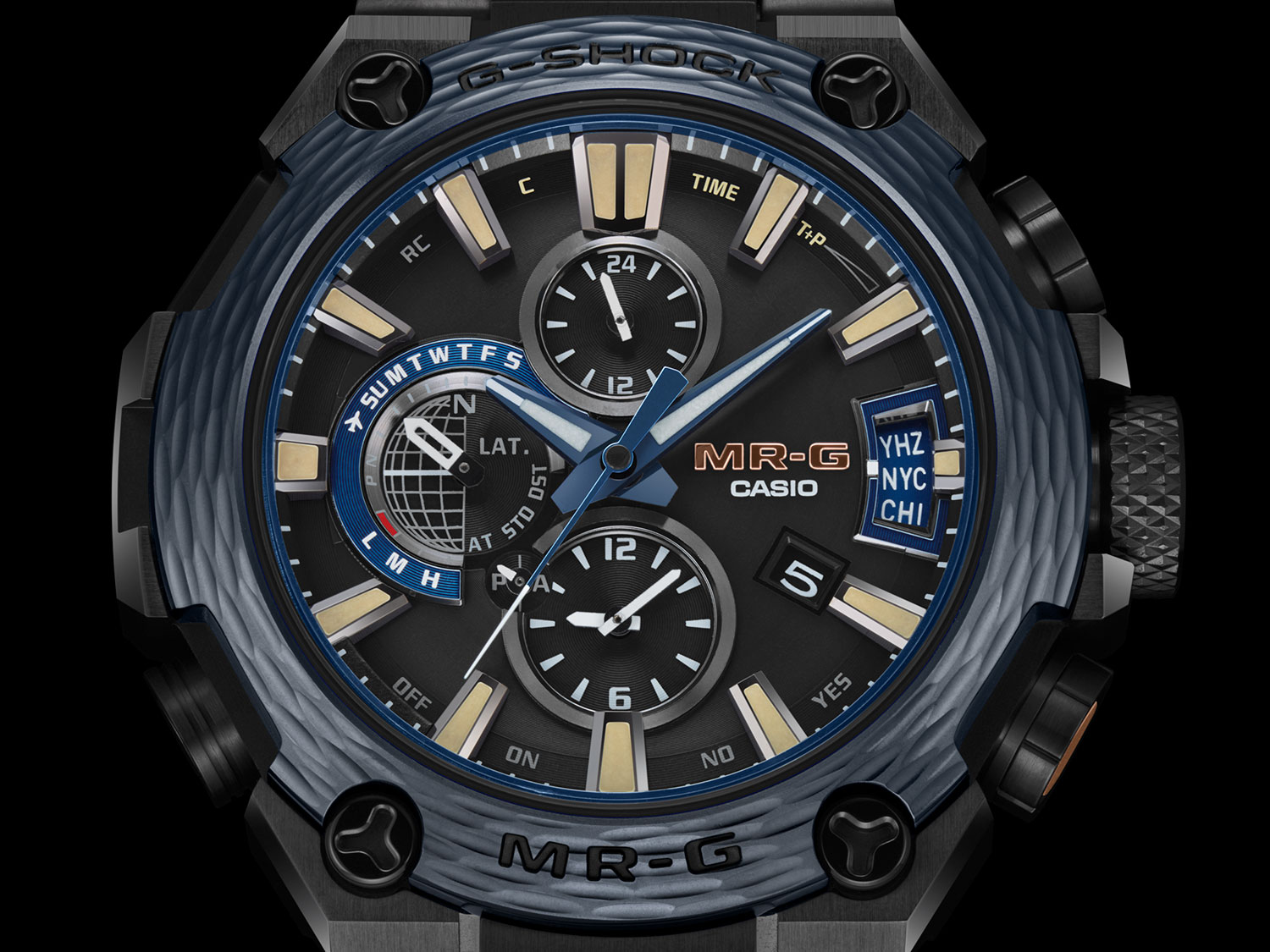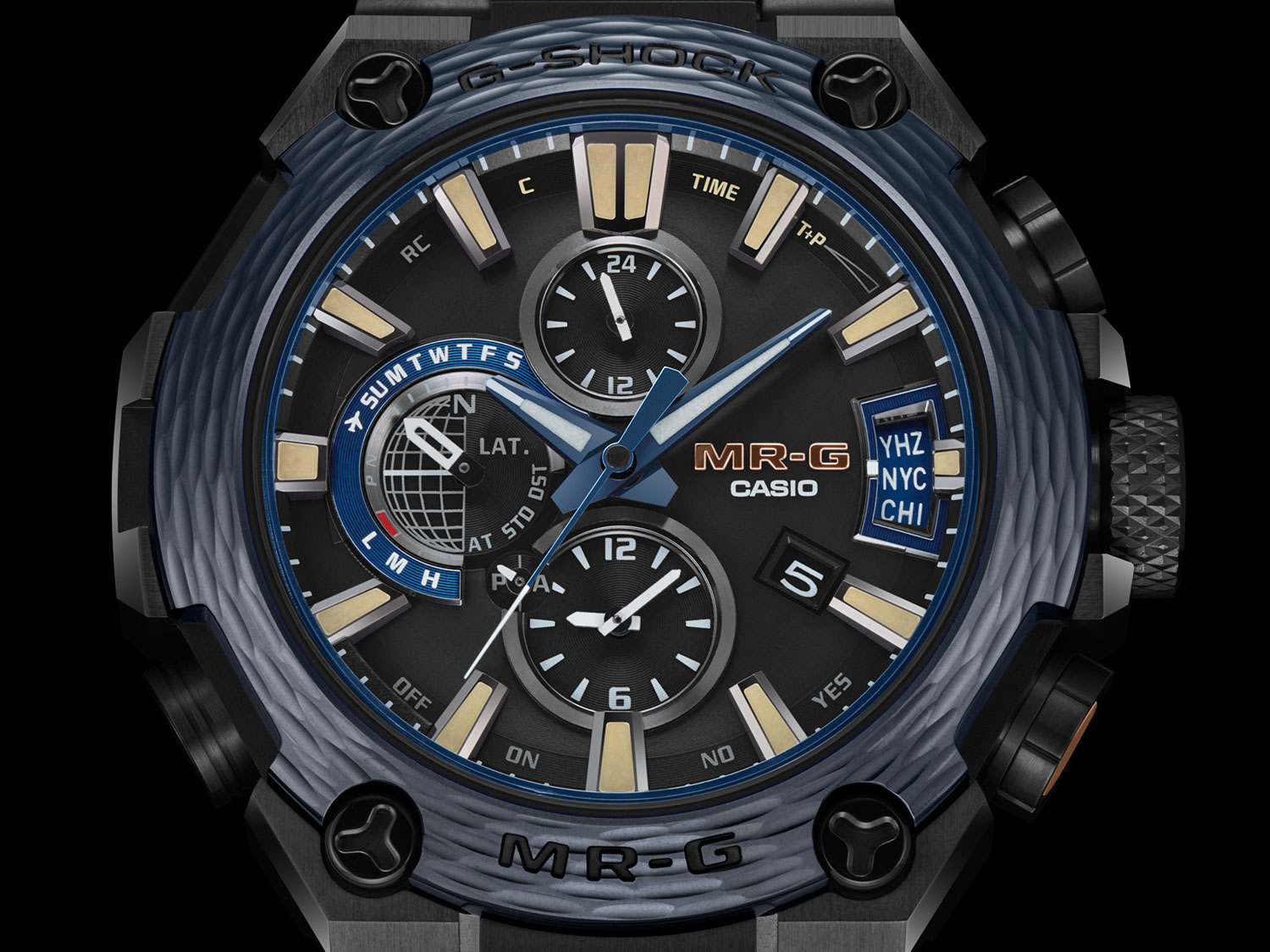 In order to realise the MR-G concepts of extreme toughness and highly refined elegance, Casio collaborated with Bihou Asano, a third-generation master artisan of the tsuiki technique used to achieve a metal-hammered finish. Asano has created works for the Kyoto State Guest House and participated in restoration work of items designated as Important Cultural Properties in Japan.
The bezel and back case are also finished in a deep indigo "Japan blue" that is traditionally prized in Japan, rendered using a blue diamond-like carbon (DLC) finish. For the watch band and buttons, Casio applied a distinctive oboro-gin (silver-grey) finish traditionally used in Japan for sword accessories and ornaments. This subtle hue complements the indigo blue to give the watch its tough, solid look.
To denote its limited edition status, MRG-G2000HT watches feature a metal plate at the 10 o'clock position engraved with "2017 LIMITED" and a unique serial number engraved on the back case.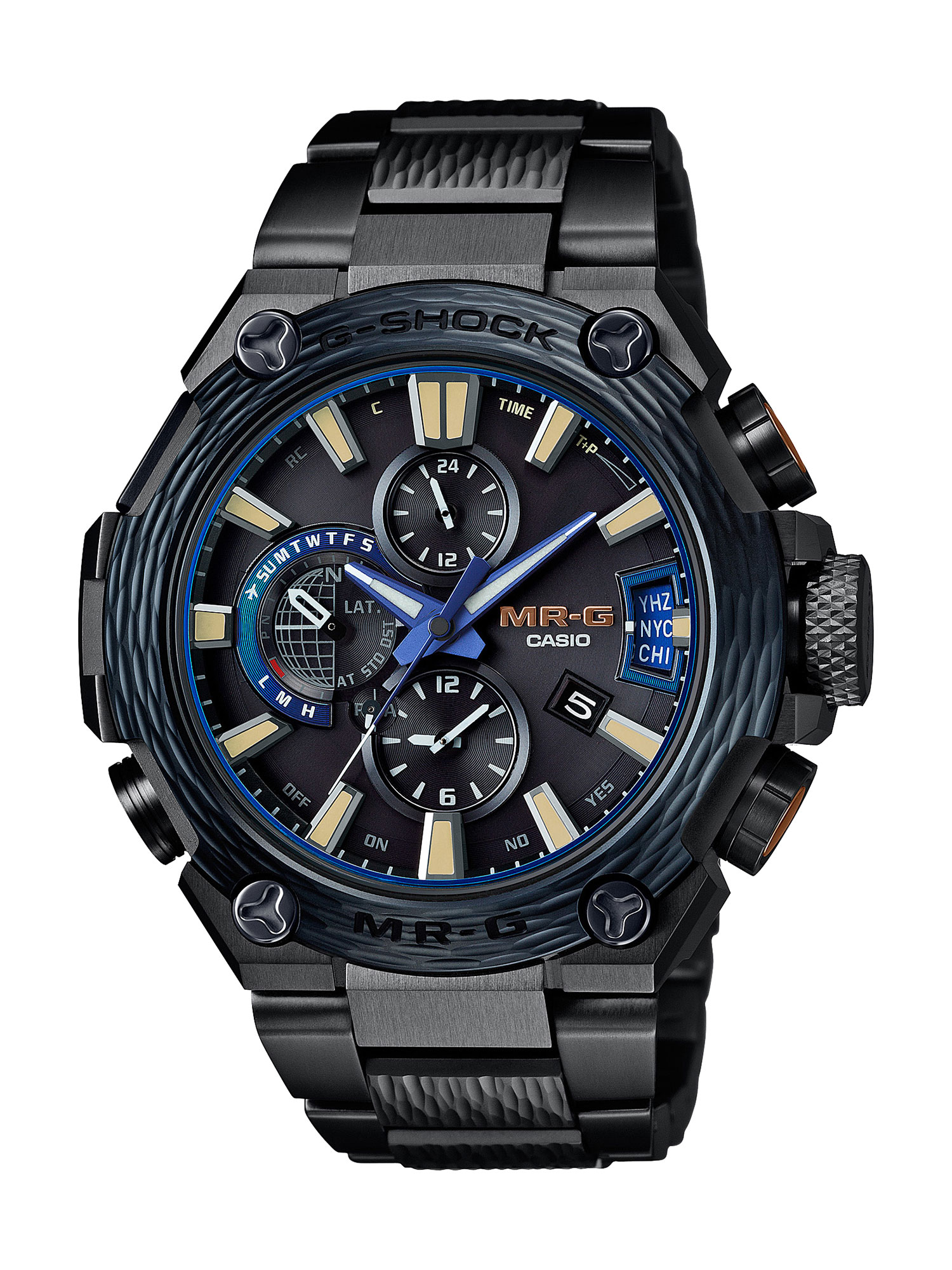 The MRG-G2000HT will be launched in September 2017 exclusively at Cortina Watch, Chinatown Point, and G-Factory Premium, Marina Bay Sands.