A chic poolside lounge by day, Bar Canary serves as a respite for shoppers and also the ideal spot to take the edge off a busy work day as it offers breezy boozing and exceptional offers on drinks and boozy pops that are a rare find in its Orchard neighbourhood.
Located on the same level as the Grand Park Orchard lobby, on a outdoor setting with low slung, canary yellow deck seating as well as a glowing BC sign, Bar Canary is an uber-chic poolside bar where you can go barefooted on the lush turfs and chill under the stars. Enjoy great beats and boozy pops!
We didn't get to try the food that evening as we're still full from dinner, but we managed to order the signature drinks, a cocktail that comes in the form of popsicles which was named as the most instagrammable cocktail in Singapore! There's a total of five flavours to choose from and we ordered the Mango Cayanne and Passionfruit Mint to try.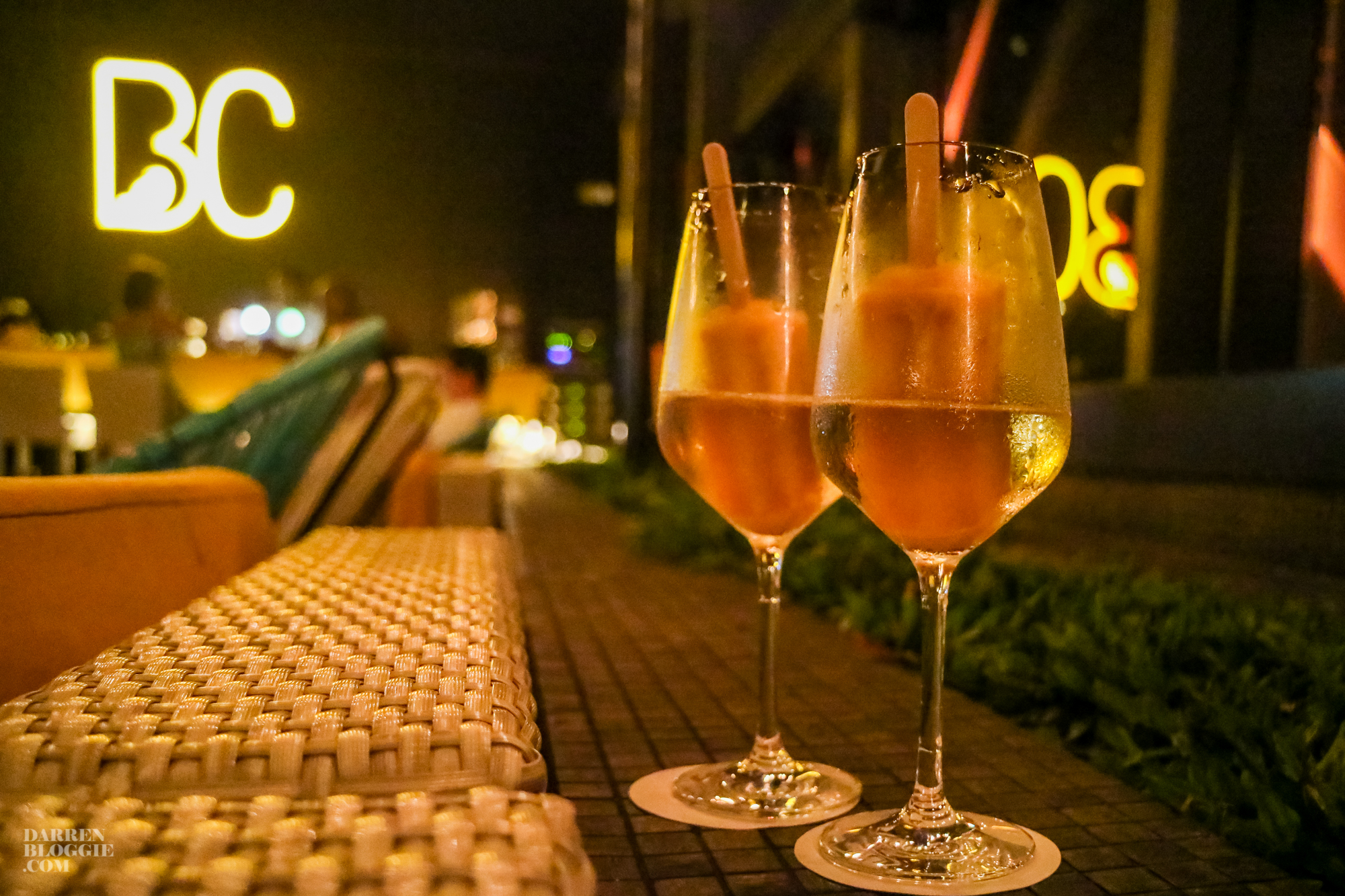 Unfortunately, it was dark and our photos didn't turn out as "instagrammable" as it should be like. Here's how the cocktails looks like in the day. So much better!
Bar Canary
Grand Park Orchard, Level 4,
270 Orchard Road, Singapore 238857
Tel: 6603 8855
Opening Hours:
12pm to 1am (Sun – Thur),
12pm to 2am (Fri, Sat & Eve of Public Holidays)