Real Escape Game in Singapore returns with its first island-wide edition! Vivid Creations and SCRAP, the creator of Real Escape Game in Japan, are proud to present Escape from The Conspiracy, the largest edition of this puzzle-solving game series.
With the support of Singapore Tourism Board's Kickstart Fund, Real Escape Game (REG) in Singapore Vol. 9 aims to attract more than 3000 participants over all the weekends in June 2015. Enjoy the excitement of going around the island to gather clues and solve puzzles.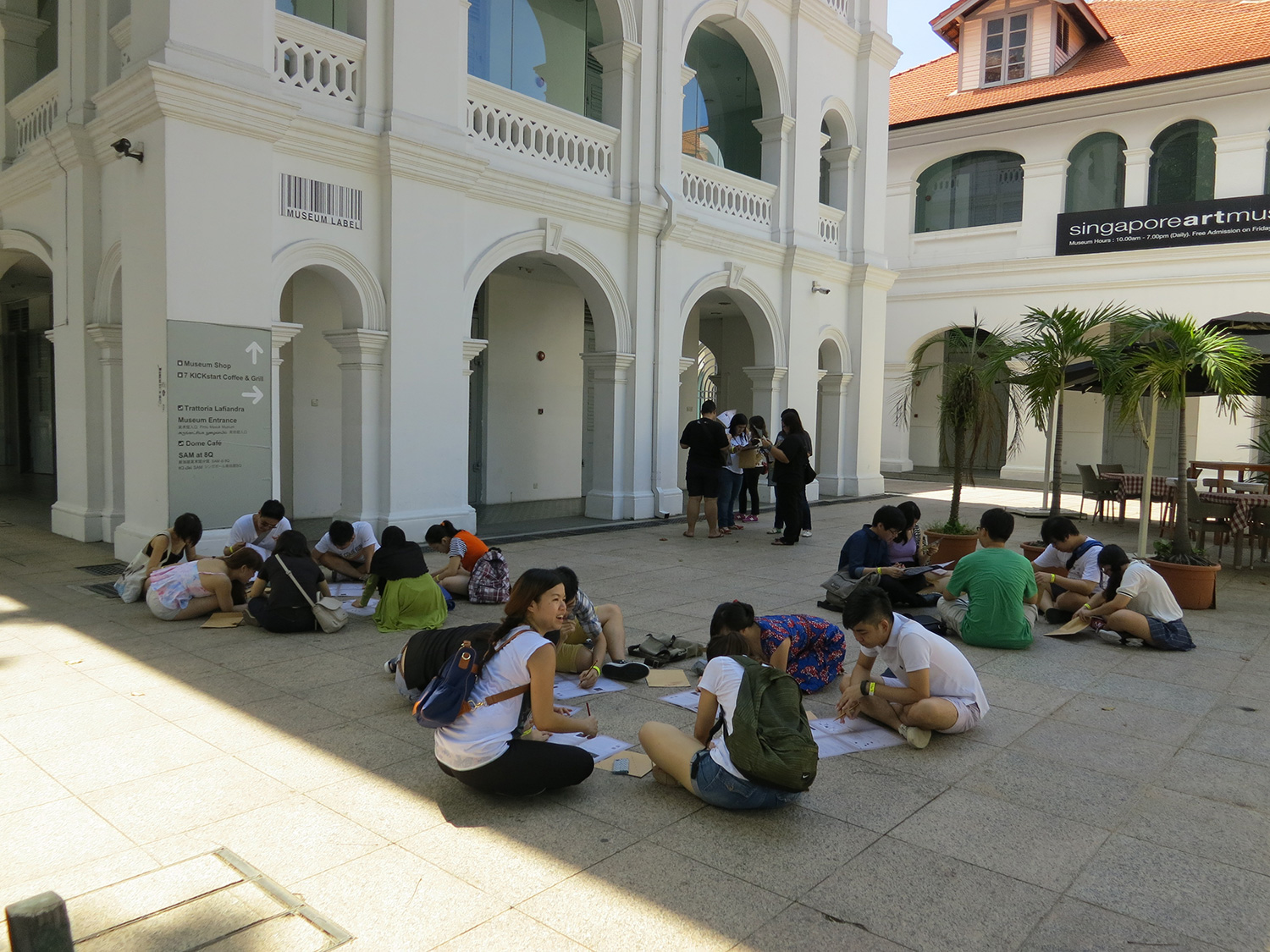 It was my first time attempting to play the game and it really squeeze and drained my brain juices badly, but it's fun and entertaining! best when you play it with a group of friends!
REG is a thematic puzzle-based game that was the first of its kind to be brought in from Japan in 2012, and is a pioneer in the establishment of the "escape room" concept in Singapore. REG focuses on the finest quality of puzzle contents, encourages real-life social interactions and promotes team bonding among players.
Starting at Singapore Art Museum, participants will then move off to different parts of Singapore to play the game. Like all our other outdoor versions, participants can choose to play this game alone or join with their friends to form a group.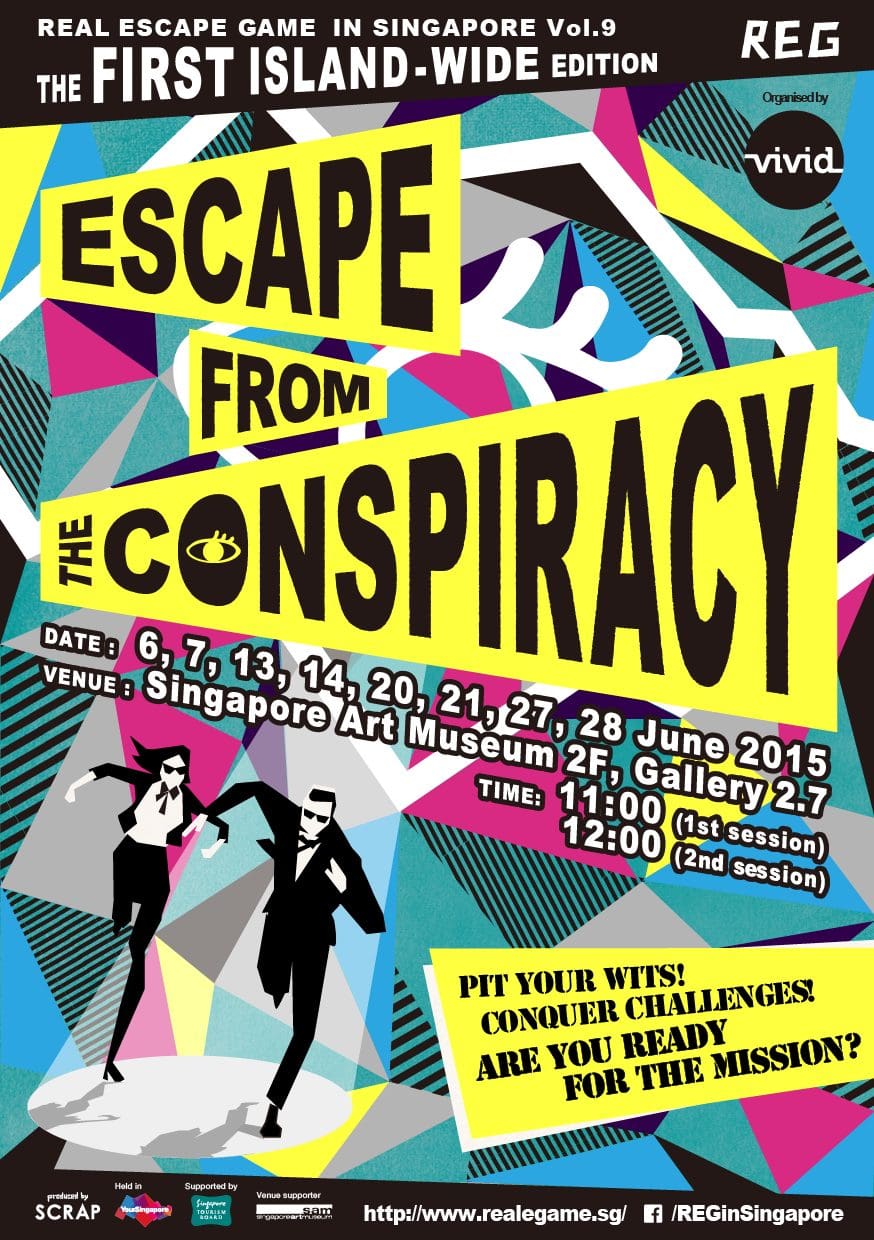 Escape from The Conspiracy
VENUE: Singapore Art Museum (Briefing Location)
DATES: Every Saturday and Sunday in June 2015
TIME: 11:00, 12:00, 13:00 (Game Briefing)
TICKET PRICING:
Limited Early Bird (Single): $22 | Limited Early Bird (Group of 6): $120
Standard Online (Single): $27 | Standard Online (Group of 6): $150
At‐the‐door: $30
For block / corporate booking, please contact us at 6522‐0527 or shihui@vivid-creations.biz 
Tickets are available on PEATIX platforms: http://reg-theconspiracy-day1.peatix.com (Day 1)
For updates and more information, visit our website: http://www.realegame.sg
No time limit.
All sessions are conducted in English.