Marina Bay Countdown 2013 Official Blogger
Hello! Marina Bay Countdown 2013, the largest countdown party in singapore is gonna happen soon and for the past few days, the crews are spending their night having their technical rehearsal, just to make sure that the show will be a memorable and fantastic one on 31 decemeber!
I was glad and happy to have the opportunity to attend the rehearsal on saturday night which last till past midnight and managed to snap some pics and a short video highlight back for you readers!
the lighting and sound control station is located on the rooftop of esplanade, whereby the crew have the best view of the whole marina bay. There's 2 sections over there, one will be controlling the sounds, and the other will be controlling the lighting of the spheres and ard marina bay.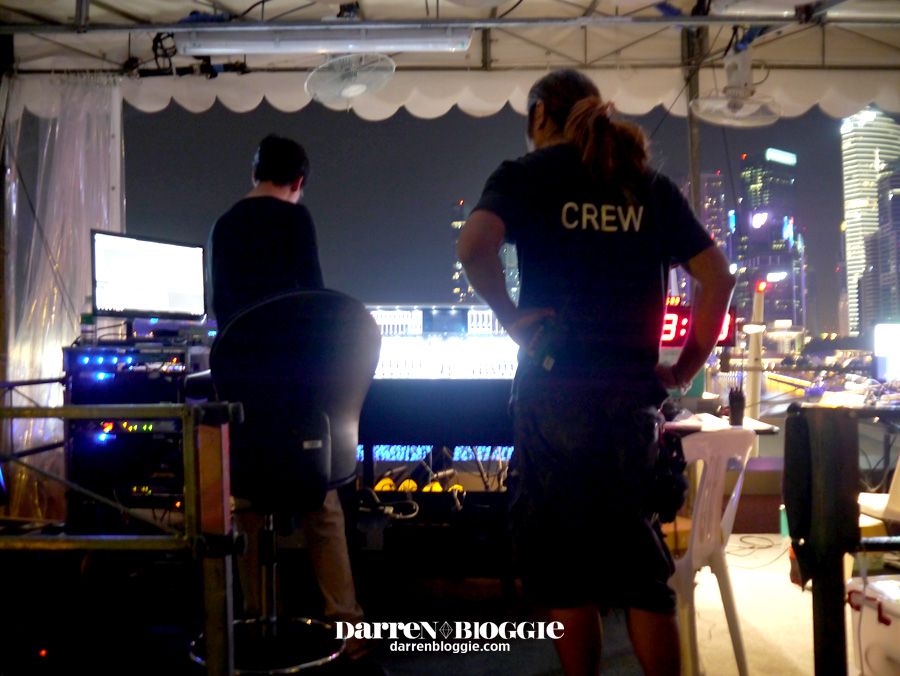 This is the control station for the sound. What you see below is actually made up of 2 sets of same controls with the same settings, just in case anyone of it breaks down on that day, there's another to function for the party.
This is a computer system whereby it synchronize the music with the fireworks. Whenever the time reaches the various pre-set timelines, it will trigger off the firework and that is how they synchronize it with the music, which is composed by Iskandar Ismail, Cultural Medallion Winner!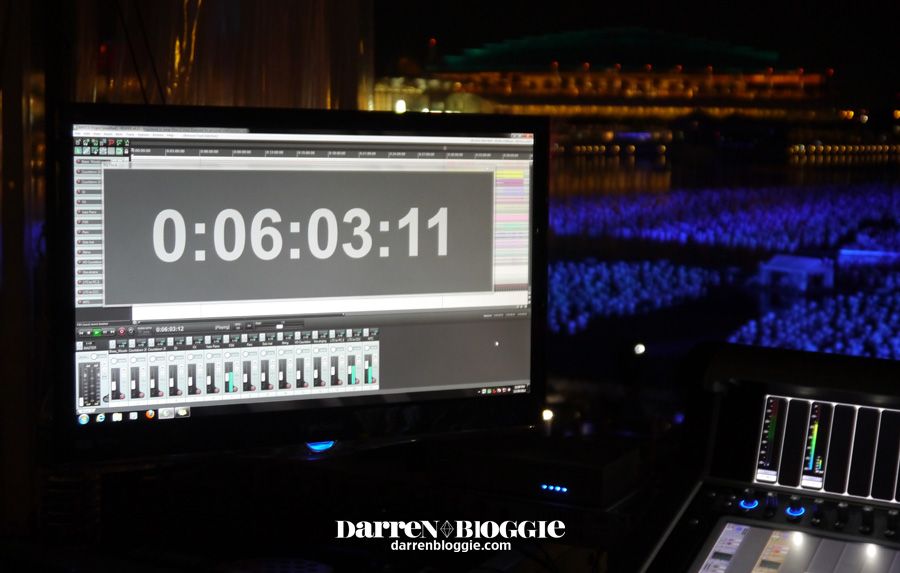 the HUGE digital clock to keep in track of the time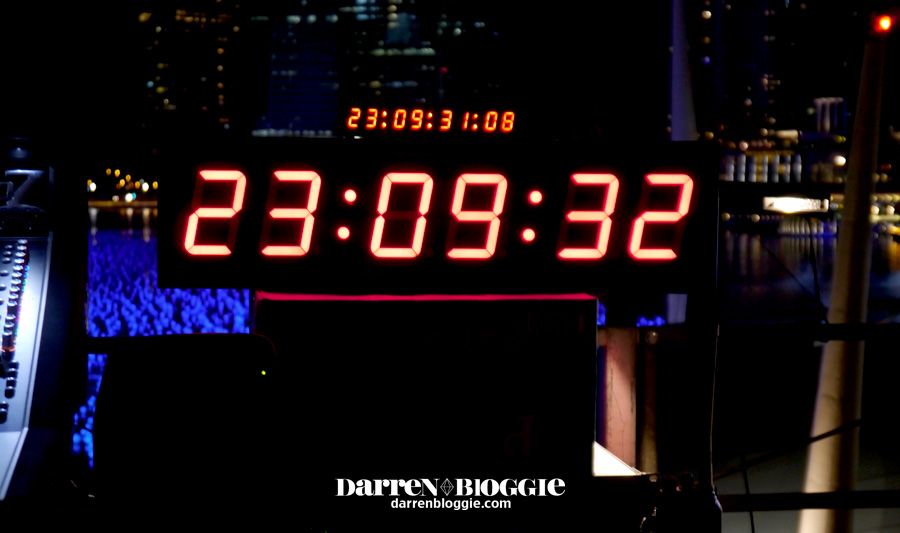 The crews over will need to keep in contact with the various shows happening around marina bay that night, the mediacorp concert, the esplanade concert and those over on the promontory as well. That's alot of coordination work needed!
Just before the countdown begins, the wishing spheres and the buildings along marina bay will be lighted with rainbow colors and don't you think it looks soooo pretty?!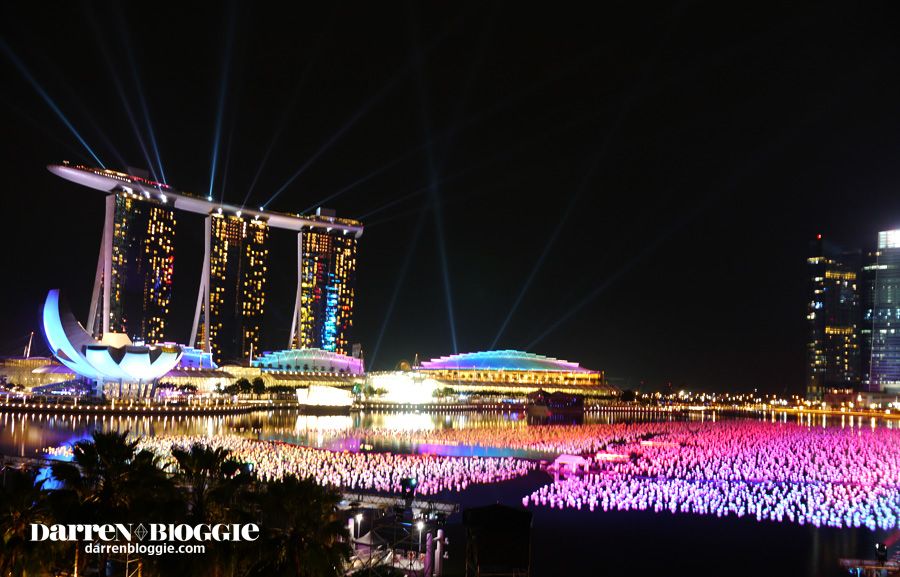 and when the firework begins, the whole marina bay will turn into a sea of lavender to compliment the brilliant fireworks display!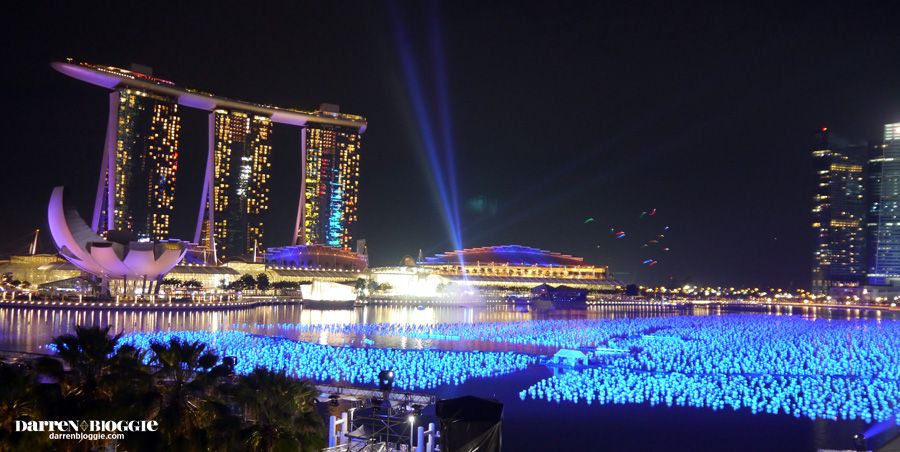 a short video highlight from the rehearsal

So.. come on down to Marina Bay and join in the LARGEST countdown party in Singapore on 31st december 2012!
I will be at the promontory and i hope to see you there! Let's welcome a wonderful 2013 together!
Follow me on twitter, facebook and instagram for more updates as well!
Read more about journey as a Marina Bay Singapore Countdown 2013 Official Blogger here!